My Newsletter: http://eepurl.com/cK-W_v On bitchute: https://www.bitchute.com/video/BWsDgV...
My social media: -Kontakt & Podcast: http://martin-sellner.at -Twitter: https://twitter.com/Martin_Sellner -Instagram: https://www.instagram.com/martinsellner/ -FB: : https://www.facebook.com/MartinSellne... -german channel: https://www.youtube.com/channel/UCZ8u... +++++++++++ Support my channel https://www.makersupport.com/MartinSe...
https://www.generation-identity.org.uk/ Support the movement here: https://www.generation-identity.org.u...
https://www.makersupport.com/GenIdUKI...
Join or Support #120db: http://www.120db.info/en/
#120db Movement: Why Is It Succeeding?
Generation Identity UK & IrelandOfficial Website
Defend Europe Identitäre Bewegung Frankreich Generation Identitaire France Identitarian Movement
Bloc Identitaire and Generation Identitaire, their Youth wing, is a French and European activist movement. It was jointly founded in 2003 by previous members and leaders of Unite Radical, National Republican Movement, FN and Action Francaise.

This group actively protests and is involved in various activities to help its members and the public. They fight to protect French and Europeans who are proud of their roots and of their heritage.
They are against Imperialism, whether it be American or Islamic, and is against Islam taking over Europe and the large flux of Islamic invaders entering Europe presently. They are pro-French Nationalism.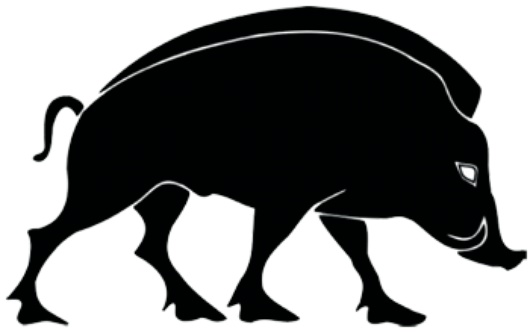 The Muslim council in France has urged the government to ban this popular patriot group after it successfully occupied a mosque in protest of the Islamification of France.

Their political thinking is pulled from a number of philosophical strains including regionalist decentralization, catholic social teaching, and direct democracy.
Membership is open to all Europeans and is spreading across Europe. An affiliate of the French group is already in Germany. There are many Europeans who like to follow their example. We hope to work with groups such as these and set up similar groups worldwide.
Useful Videos & Links
Defend Europe United Identitäre Bewegung Identity Identitaria ...
Brittany Pettibone chat with Austrian author and Identitarian activist, Martin Sellner, about what it means to be an Identitarian as well as the core objectives and beliefs of the Generation Identity movement.
Generation Identity: Europe's Youth Reconquista
Meet the Antifa - Leftist Terror in Europe Martin Sellner Martin Sellner (In English)
Génération Identitaire: An Open Declaration of War from The Youth of France - English Subtitles
Far-right movement files lawsuit vs Austrian TV show calling them neo-Nazis
Generation Identitaire Rouen stage savate defense feminine
Bloc Identitaire Official Website
What It's Like To Be A Right-Wing Woman In Europe
Gavin McInnes Interviews Brittany Pettibone & Martin Sellner on the Latest ORWELLIAN INSANIT
American Identitarian Movement
Identity Europa: An American Identitarian Movement
What is White Genocide and who is behind it? #AltRight
Generation Identitaire Official Website
Generation Identitaire Rouen stage savate defense feminine
Camp identitaire en Bretagne, en avant les Chouans! (Identity camp in Brittany, ahead of the Chouans!)
Toujours plus nombreux, toujours plus formés, toujours plus motivés, voilà ce qui peut être dit à propos des participants du camp identitaire qui s'est achevé samedi passé (2010)
English translation: Always more numerous, always more trained, always more motivated, this is what can be said about the participants of the identity camp which ended last Saturday (2010)
Generation Identity in Ireland
Generation Identity Ireland & Northern Ireland hang banner on M50 overpass in Dublin
An Introduction to IDENTITY IRELAND
Women's movement 120dB
WATCH: German Women Launch Campaign Highlighting Increased Violence Against Women as a Result of Mass Migration
Freya from #120dB - Are Europe's Women Fair Game? | UK Conference, 2018
Identaire must become Community Based Organization
Community Organization and Building - 3-30-16 Lecture
Europeans need to build World Congres & Regional Congresses
Political Parties do not represent people's rights, so Europeans should start promoting (CIR) Citizens Initizens Referendums, and start to represent themselves. Switzerland in Europe has CIR.