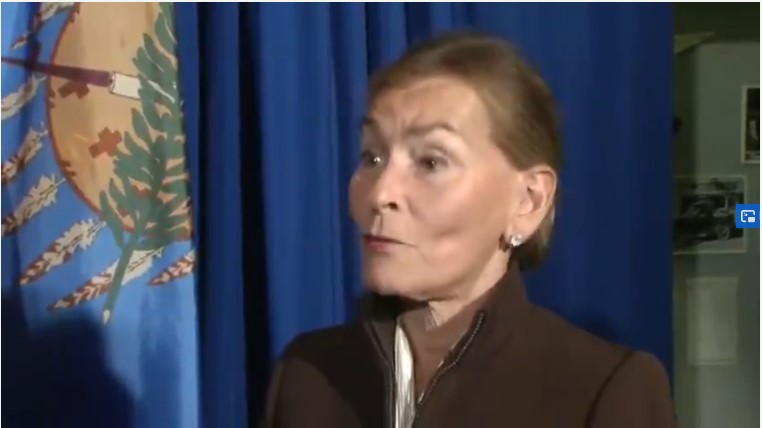 Mike Bloomberg and Judge Judy (Judith Susan Sheindlin) are both Jewish.

Judge Judy will fight the Bernie Sanders revolution 'to the death'
Bloomberg is just another Commie kike. He will do just as much damage as Comrade Bernie.
Many people do not realize that when they watch Judge Judy on television, she is Jewish, and she supports the Democrat Party in the United States.
Judith Susan Sheindlin (née Blum; born October 21, 1942), known professionally as Judge Judy, is an American prosecution lawyer, former Manhattan family court judge, television personality, and author.
https://en.wikipedia.org/wiki/Judy_Sheindlin
Judge Judy Sheindlin was born on October 21, 1942, in Brooklyn, New York, to German-Jewish parents Murray and Ethel Blum.
It was later reported in October 2013 that Sheindlin is the highest-paid TV star, earning $47 million per year for Judge Judy, which translates into just over $900,000 per workday (she works 52 days per year). According to Forbes, Sheindlin earned $147 million, pretax, in 2017.
https://en.wikipedia.org/wiki/Judy_Sheindlin