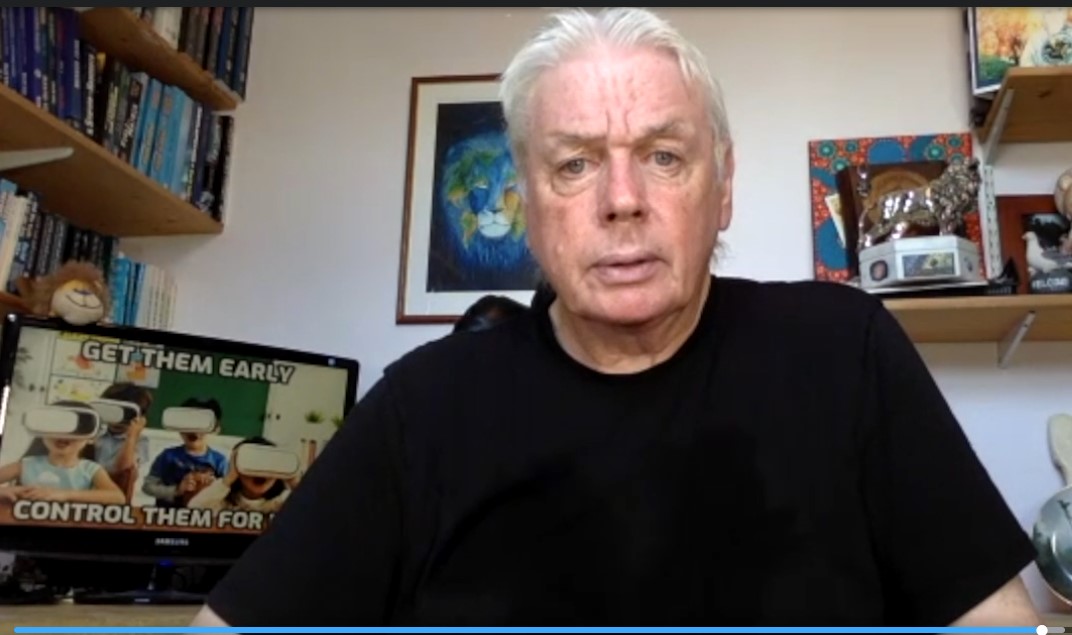 Get Them Early - Control Them For Life - David Icke Dot Connector Videocast
I think you underestimate that fact that Communism was created by Judaism.
"Some call it Marxism – I call it Judaism."
Rabbi Stephen S. Wise, in the American Bulletin of May 15, 1935
"The revolution in Russia is a Jewish revolution"
The Maccabean (New York), Nov. 1905, p, 250
"Jewry is the mother of Marxism."
Le Droit de Vivre, May 12, 1936
"Judaism is Marxism, communism"
Harry Waton, A Program for the Jews and an Answer to All Anti-Semites (New York: Committee for the Preservation of the Jews, 1939), p. 64
"The communist soul is the soul of Judaism."
Harry Waton, A Program for the Jews and an Answer to All Anti-Semites (New York: Committee for the Preservation of the Jews, 1939), p. 143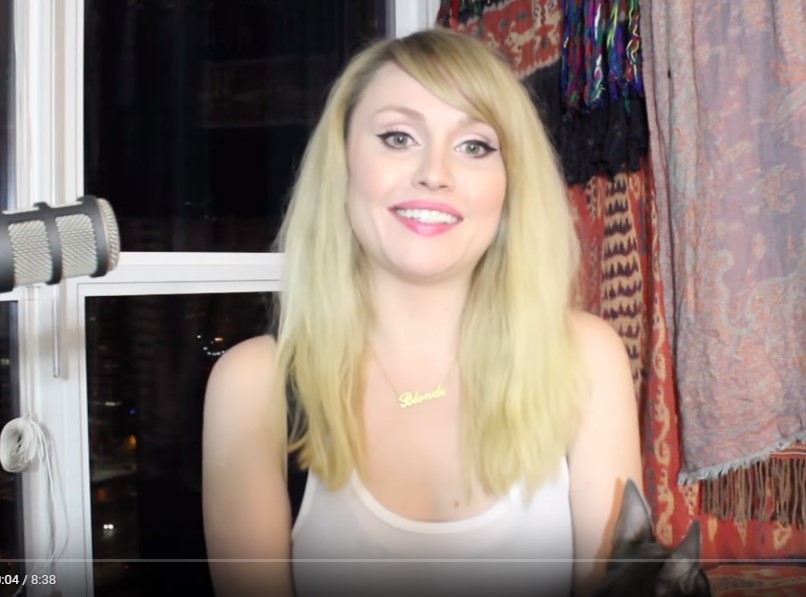 Liberal Indoctrination in English Curriculum
https://www.youtube.com/watch?v=a6hJ8H_KYoI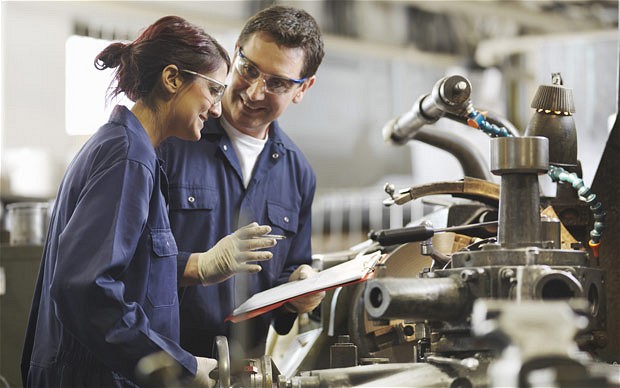 Blonde in the Belly of the Beast
Liberal Indoctrination in English Curriculum
Lauren Southern of TheRebel.Media received an anonymous package in the mail from a concerned, retired teacher who wanted to help her sound the alarm. What she saw shows the extent of the liberal indoctrination inside our schools.
Textbooks containing one-sided information about white privilege theory and the male-female "wage gap" which need to be removed from Ontario school curriculums.
Join the fight against anti-white indoctrination in our schools!
Education during the 1960s, saw the average person leaving school around 14-15, and many went on to apprenticeships or jobs in Australia. Apprenticeships were a very popular option around in Western countries, allowing new unskilled workers the benefit to learn on the job from a mentor. Most apprenticeships at this time were around 2-4 years in Austria, Switzerland, and France for example, while in the UK, apprenticeships could last up to 7 years, and even today can still take up to 6 years! Apprentices were a popular option for many small businesses, as they provided cheap labor, and it meant much of the menial work could be handled by the new trainee, leaving more time for the mentor to complete skilled work.
There have been a number of longitude studies done over the last 60-70 years, and it shows that the levels of Math and English are lower in comparison to children who now complete 18 years of schooling. The financial freedom and responsibilities given to 15-year-old young adults in years past were much higher.
The result of this increase in responsibilities was, by 19-21years of age, most people were skilled up in their job and ready to settle down and start families. In stark contrast today, it is a rare 21-year-old who has finished studying, purchased a house and looking for long term commitment!
A new study, conducted by Norwegian scientists, shows that IQ scores of today's young people are in decline, putting an end to the post-war trend of rising intelligence.
New Study Suggests Young People's IQs Are In Decline
Longitude Study of Education Differences Between Today and 50 Years Ago
The US Common Core Designed to Lower the Education Level of Children
The 'Every Student Succeeds Act' and the 'Common Core' introduced into American schools is part of a long-term plan to ensure future generations of US children are actually less intelligent and with a lower capability of critical thinking which started during the Regan presidency.
Since the roll out of the 'Common Core' in a number of US states, there has been much public outcry from parents about the ridiculousness of what is expected of their children. Even though there is much concern from parents and grassroots organizations, the government and education department has turned a blind eye to all criticism.
Useful Videos and Links
Hank Johnson; flooring island will turn over because of too many people.
Do Islands Float? Rep. Hank Johnson Investigates
Charlotte Iserbyt: The Miseducation of America
Charlotte Iserbyt - The Deliberate Dumbing Down of America
Deliberate Dumbing Down of America
Common Core Is Leaving My Students Behind
Teacher Admits he Helped Write Common Core to End White Privilege
'Live with Kelly and Michael' Top Teacher is quitting: I can't 'drill 'em and kill 'em'
Arkansas Mother Obliterates Common Core in 4 Minutes!

Jewish Education System
Jews take education very seriously and have a multi-pronged approach which includes formal schooling on religious and secular topics from a young age, as well as informal learning at home. On top of the traditional schooling model, they have additional youth groups and summer camps that reinforce the teachings promoting the Jewish community and friendships.
The Jewish schools founded around the world are called Day Schools, and there are approximately 800 of these in the United States alone, catering for children aged 4 to grade 12.
It is also worth noting that three out of the last four presidents of the Federation of Teachers were Jewish, including the former president, Randi Weingarten. Since stepping down from her presidential role she has also vocally added her disagreement with the way public schools are rolling out and implementing the 'Common Core.'
As Jewish Day Schools are private schools, they have the freedom to choose whether they wish to follow the Common Core curriculum:
"The benefit of being a private day school came in the school administration's ability to pick and choose which aspects it wanted to adopt. This was especially beneficial to the school's need to include a Jewish curriculum in addition to the secular aspects. But Kessler said she and her staff found that a lot of the new standards meshed nearly seamlessly with the Jewish education their students were already receiving."
UK Schools Start Sex Education At Five:
The UK has had images leaked of new compulsory sexual education material aimed at their five-year-olds. The Establishment is starting from a very young age to promote the acceptability of same-sex marriage and relationships.
Many citizens against the change in curriculum, arguing that it is loosening the morals of children from kindergarten by breaching highly sexualised topics such as prostitution, masturbation, and homosexuality before they are ready for it.
Surveys carried out by British parents after perusing the content, found that half thought it was completely inappropriate and they would prefer for it to be left to the parents to manage until their children were approximately 13. Even so, the British government is not apologetic and has no plans on changing their curriculum.
American schools are not alone in their plans to reduce the average intelligence of its citizens also. Recently, the Telegraph (UK), published an article on describing how they had conducted a survey on school-aged children with the basic question being:
"Where do milk, eggs and chickens come from?"
One in three children did not know. This does not bode well for our future generations.
Changing the System
We need to create Parent organizations and Teachers Commissions, both regionally and nationally, to educate children and direct authority back to the parents. We suggest structuring a similar system to the Citizen Initiated Referenda (CIR) Cantonal system of Switzerland, where every citizen has the ability to create a People's Initiative, by gathering a number of signatures for their cause. Once this is done, the people must be allowed to vote on the issue, meaning you have a fully democratic system that can bypass government when the people do not agree with them.
The so called Government and education departments likes to promote the following:
Just to name a few examples; Multiculturalism, and Multiracialism, the Jewish Holocaust, false white history, white guilt, and Negro civil rights are being taught to students. While there is little to no studies being taught about European's culture and history. A balanced historical view needs to be taught about the subjects we feel are most beneficial academically.

Europeans (Whites) school studies should cover the following curriculum:
Inventions, including those by European inventors such as cars, trucks, planes, computers and radios.

White genocide by replacing them with third world people.

Citizen Initiated Referenda (CIR).

How to build community based organizations.

Teach them how the laws are used against Europeans.

Teach them about the New World Order.

Teach them how the Deep State starts wars.

Teach them about mainstream media lies.

All European must unite world wide to stop racism and stop wars.

European tribal history, the Celts, Germanic and other tribes.

Ice Age cave paintings, animals and ancestors in Europe and the Middle East.

Greeks, Romans, Persians, Egyptians civilizations which are our ancestors.

Bushcraft skills from history such as making fire with sticks and finding safe foods.

Provide ample opportunities to be in natural environments such as farms and outdoor fields and forests.
Practical Life Skills Including:
Unity and positive relationships, both historical and present, between European nations.

Tasks such as cooking and household tasks in budgeting and financial saving.

Respect for teachers, parents, and community.

Responsibility for one's actions and property.

Promote positive thinking and good attitudes to ensure resilience through life.
European Children in European Schools Are Becoming the Minority.
A picture can say a thousand words: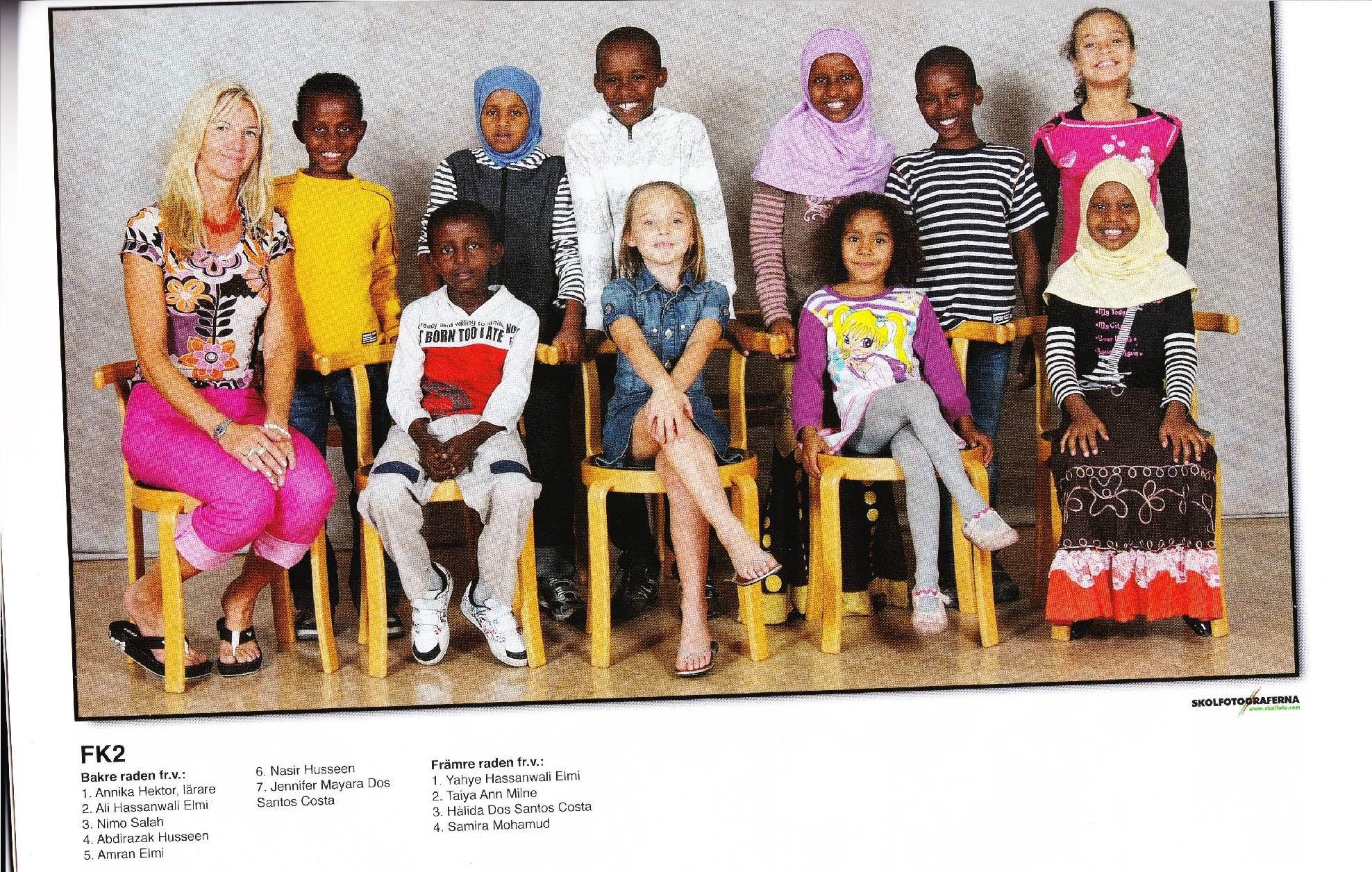 Swedish state TV (SVT) airs children's program glorifying the ISIS Caliphate, with the One Ummah finger salute
Home Schooling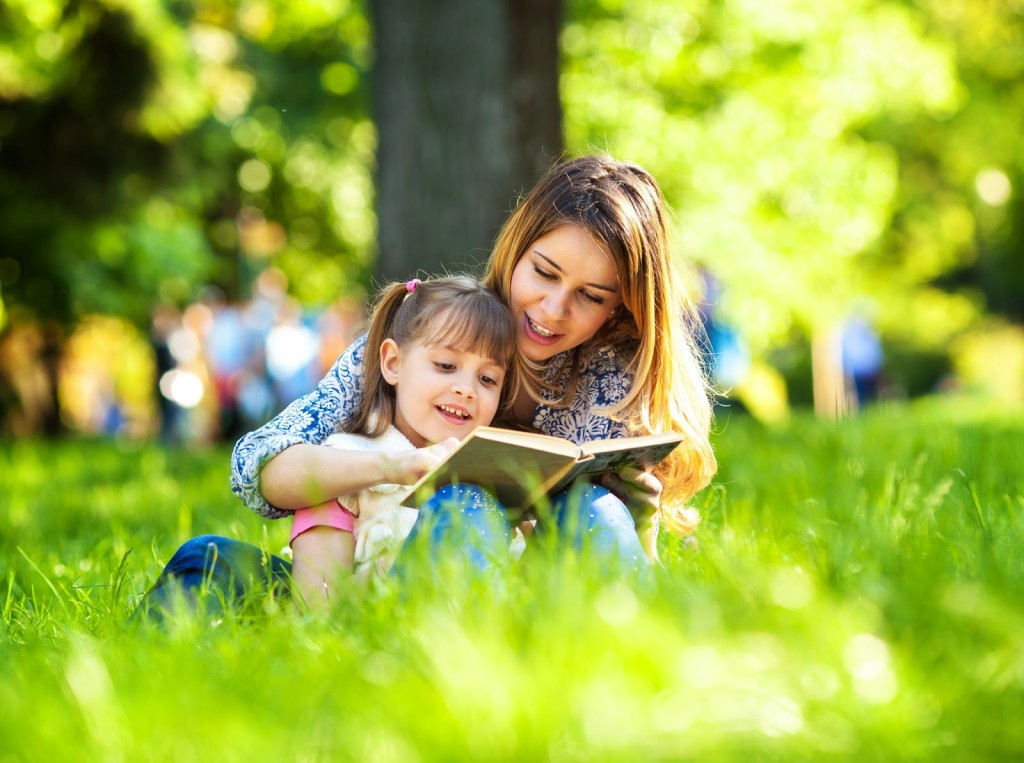 While we continue to petition for change within our education systems, families can consider alternatives such as Home Schooling to ensure their children reach their maximum potential and learn vital critical thinking tools.
While there are critics to homeschooling, the studies conducted are virtually unanimous in their findings that it produces better academically performing children. Examples of this include:
In 1997, a study of 5,402 home school students from 1,657 families was released. It was entitled, "Strengths of Their Own: Home Schoolers across America." The study demonstrated that homeschoolers, on the average, out-performed their counterparts in the public schools by 30 to 37 percentile points in all subjects.

Another study by Dr. Lawrence Rudner of 20,760 found the homeschoolers who have homeschooled all their school aged years had the highest academic achievement. This was especially apparent in the higher grades.
The best part about homeschooling is that children manage to obtain these great results in significantly less learning time meaning that kids obtain more time learning about things they are passionate about and their individual talents can be nurtured on top of the necessary curriculum.
171 homeschooled students in Pennsylvania took the CTBS standardized achievement test. The scores for reading, math, science and social studies were all between 72-89th percentile as the median score. The researchers questioned the homeschooled families who participated in this testing on how they structured their learning. It was discovered, that on average, only 16 hours per week was being spent in formal schooling, (i.e. structured lessons that were replanned by either the parent or a provider of educational materials). It shows that we can easily reduce the amount of time our kids are spending on school work!
Useful Videos on Home Schooling and Links
Benefits of Homeschooling: How It Could Make Kids Smarter
How Home Schooling Will Change Public Education
Research Facts on Homeschooling
Homeschooling - Preparing For Life
Videos of Smart European Children
Monsanto Corporation Gets Owned By 11 Yr Old Boy?
Watch this 14 Year Old GMO Activist Smackdown This Bullying 'Shark Tank' Entrepreneur
'We're being robbed!' 12yo girl exposes Canada banking flaws
15 year old girl leaves anti-gun politicians speechless
9/1/2019H