Jewish Freemasons Admit Israel's Palestinian Genocide Causes Antisemitism Toward Jews in France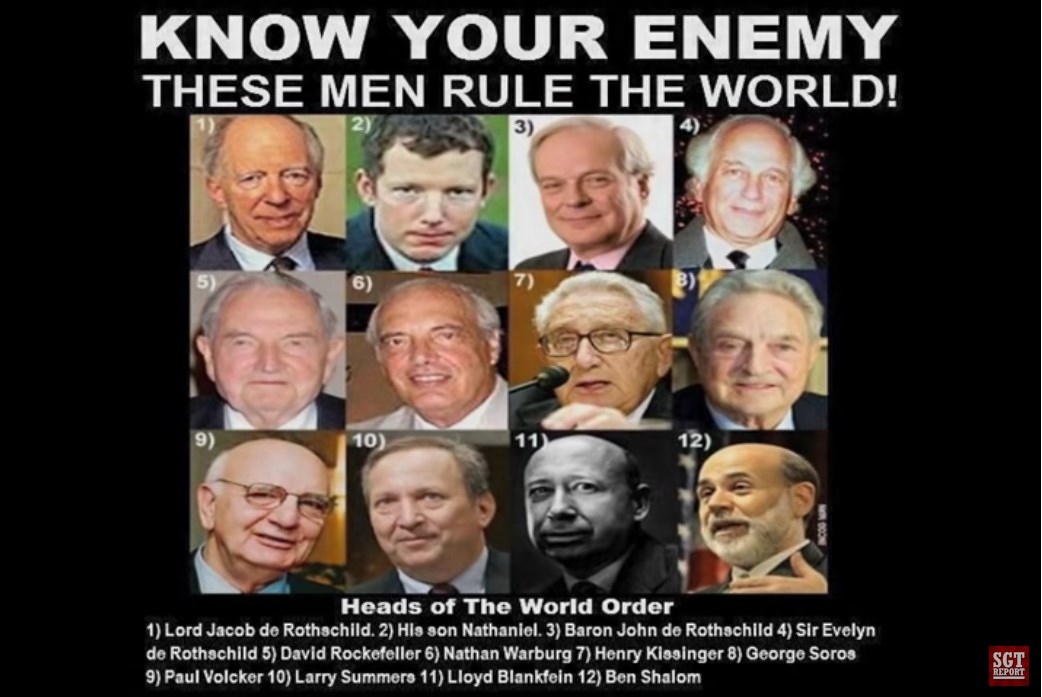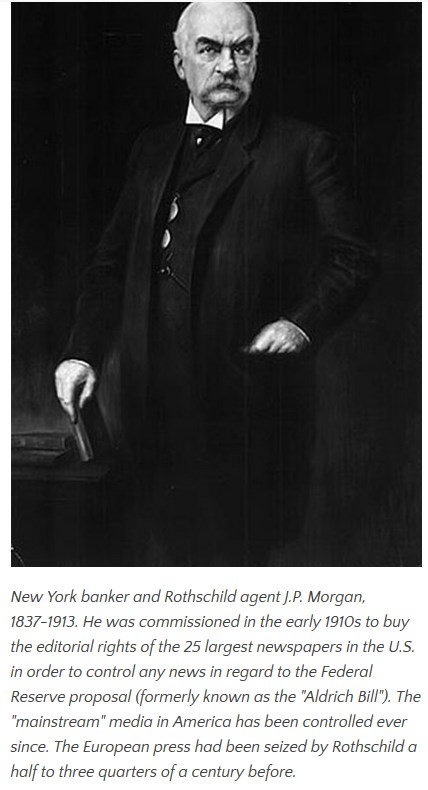 A History OF Rothschild ZionismAND Their "One World" Empire OF USURY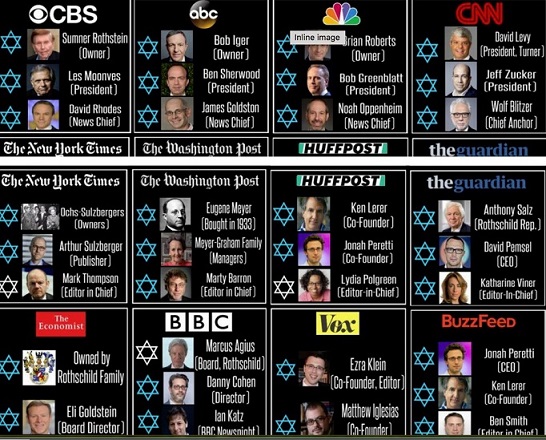 World Jewish Congress
David de Rothschild is the Chairman Wdg Governing Board
Below is a map of all the different affiliates and branches that the World Jewish Congress had established back in 1953 before there were internet and ease of global communication. They had managed to do something we have still not achieved: They built an international community organization to promote and ensure the Jewish Diaspora were catered for around the globe.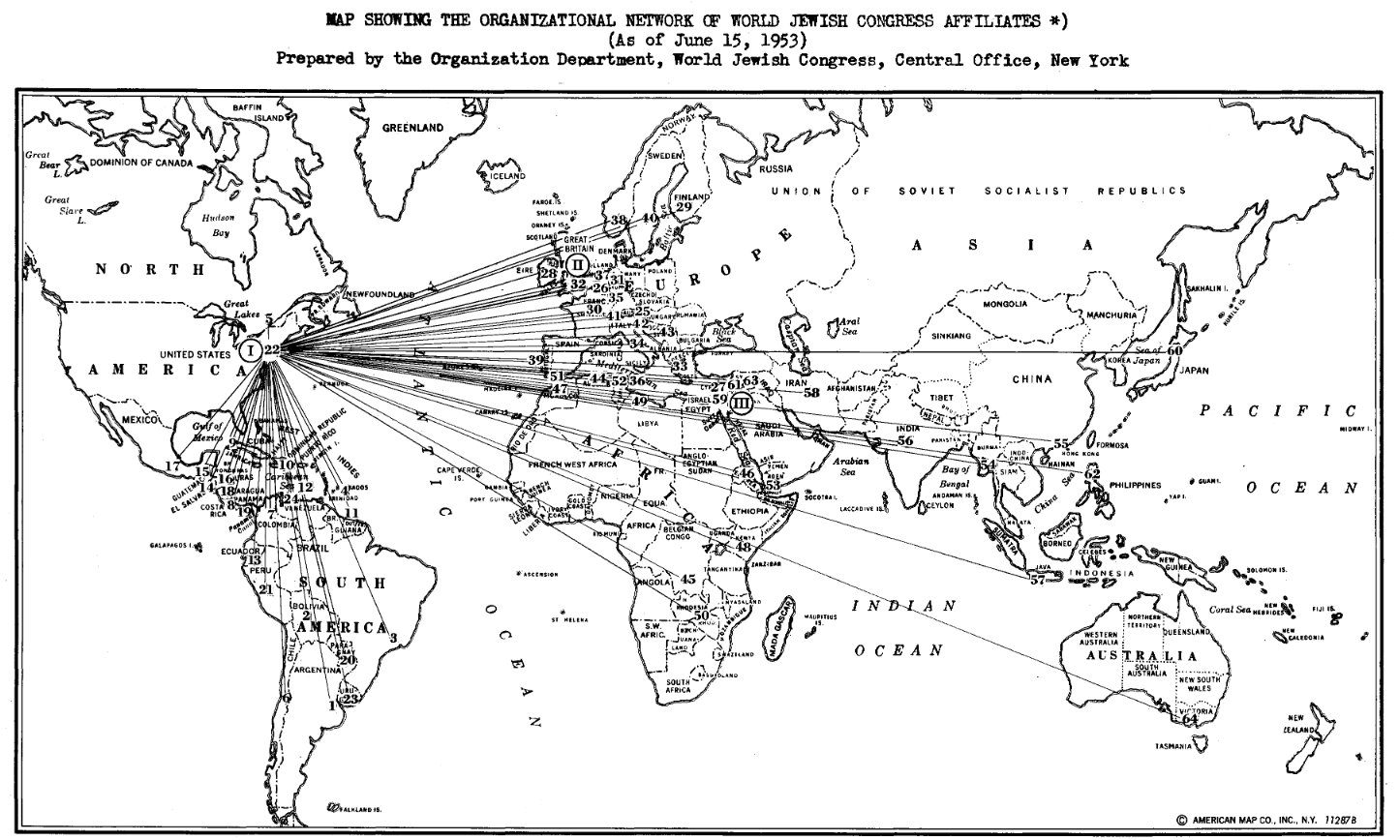 The Jewish community built a nation from literally nothing, which operates as independent nations within all host countries. It teaches Jews patriotism and loyalty to the Jewish community and Israel, first and foremost. There are Jews of course, who are very loyal to western countries and some work with the Jewish community even though they have a great love for America, Australia, and Europe.
We have outlined a few of the biggest Jewish organizations to give you an idea of how good community groups breed success for a nation or group of individuals.
World Jewish Congress
The World Jewish Congress (WJC) was founded in Geneva, Switzerland of August 1936, and promotes the idea that it represents the international federation of Jewish organizations and communities. Membership is open to Jews only, irrespective of the social, political or economic ideology of the community's host country.
A growing number of people argue that this organization has too much power over western countries, especially considering the small percentage of the world population, Jews actually represent. In the United Nations Economic and Social Council it has special consultative status and they also have a Research Institute based in Jerusalem, Israel, which does research on a variety of issues concerning Jews.
The World Jewish Congress Administration Structure.
Offices and Organization Chart | Office of Inspector Gener
Jews World Regional Congresses
WJC presents five regional congresses and are also in charge of the Israel Council of Foreign Relations and the European Jewish Parliament. From May 2013, French Banker Baron David Rene de Rothschild was elected as chairman of the WJC Governing Board.
European Jewish Congress
Euro-Asian Jewish Congress
Latin American Jewish Congress
American Jewish Congress
Israeli Jewish Branch