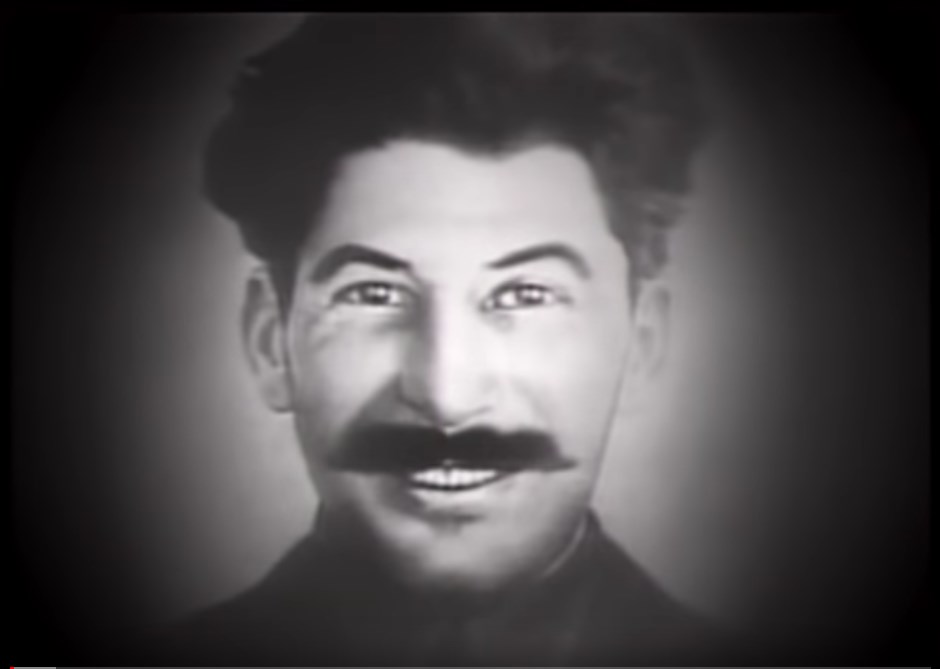 Stalin's Secret Police (full documentary)
From "Monster: A Portrait of Stalin in Blood" (5 part mini-series) 1991 Executive producer: Alexander Ivankin International producer: Maya Toidze Directed by: Alexander Ivankin
Stalin the communist/socialist former leader of the Soviet Union (Russia today).
"He murdered 40 million" that was real communism/socialism.
Stalin nearly killed the aerospace industry: Stalin had Sergei Korolev placed in a gulag, he was lucky not to die, but it shortened his life. Korolev was arrested by the NKVD on 22 June 1938 after being accused of deliberately slowing the work of the research institute by Ivan Kleymenov, Georgy Langemak, leaders of the institute, executed in January, and Valentin Glushko, who was arrested in March.[16] He was tortured in the Lubyanka prison to extract a confession during the Great Purge, and was tried and sentenced to death as the purge was waning.[17] Kleymenov and Langemak were executed,[18] but Glushko and Korolev survived. Glushko and Korolev had reportedly been denounced by Andrei Kostikov, who became the head of RNII after its leadership was arrested. The rocket program was set back for years and fell far behind the rapid progress taking place in Nazi Germany. Stalin had (on October 21, 1937) Tupolev was arrested together with Vladimir Petlyakov and the entire directorate of the TsAGI and EDO on trumped up charges of sabotage, espionage and of aiding the Russian Fascist Party. Many of his colleagues were executed. Stalin put the USSR at the vanguard in science - Not so, few Russian technologies are of interest to other nations. For instance, Stalin had to hire hundreds of American engineers to design & build Magnitogorsk. Stalin on military development - bankrupting Russian citizens, keeping Russia in a state of perpetual fear Stalin on education - largely for Zelots & Chekists Stalin on healthcare - many failures there, needed Western know-how Russia has fallen far behind in space beause it was based on a military ICBM mindset & contributes nothing to real cosmological knowledge In Summary, Stalin was an Ignorant_Murdering_Brute who squandered Russia's resources for his own corrupt ends.
It is interesting that they interview a person called "Leonid Raikhman" at 13min. He is described as a 'former NKVD officer' who claims that he took a "liberal attitude" to enemies of Soviet power and yet if one does a bit of a quick background check on this chap you discover he was a little bit more then that. Not merely just an officer but an NKVD general who was Beria's man in charge of the Katyn massacre in which 20,000 polish officers and soldiers were executed. Even more interesting is that after the Germans discovered the massacre and found clear proof it was the work of the Russians, he was then put in charge of the "investigation" into the massacre to discover who was truly responsible. Naturally he concluded that it was the Germans and attempted to present this as evidence at Nuremberg. Raikhman was himself later purged out of the NKVD on allegations of working for Israel (he was Jewish). I think it is fair to say that there are few such cases in history where the chief executioner is then later tasked with investigating his own crime..
wait a minute. they gathered whole families with tiny innocent children and babies and poured kerosene on the hay and set it alight burning them to death in the most savage and EXCRUTIATING way. why the hell is communism not as despised as Nazism? how dare people walk round at protests with communist signs knowing they done things like that many times and killed hundreds of millions! try walking round with a swastika and see what happens, yet figures wise they killed a miniscule amount in comparison. if we act like communism is some how cool and ok then I guarantee you history is going to repeat itself. I will never forget this documentary, the leaders of the soviet union like stalin and beria were the real traitors, how dare they repress the beautiful Russian spirit, that's treason and killing your own people is also treason and the opposite of what you supposed to do as a leader your job is to make the peoples lives better not worse!
After Stalin's death Beria was shot - the same as were his victims - he grovelled and begged for his life but it did no good...Nikita Sergeievich had given the order...
And Bernie Sanders is supported my thousands in the United States. He will "Save us" with socialism. People never learn.