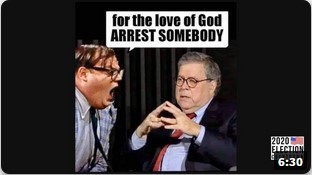 We Should Use Patriot Act To Take Out The Deep State
RudolphRedNoseRogue. Edited
Me going on 4 years now: Why don't we use their own laws against them? That's what I would do. Then we'll get rid of them and start patching up holes so this never happens again... together. Caller on Infowars hours ago: We Should Use Patriot Act To Take Out The Deep State right now: Thank You!
I'm sick of all these silly excuses you guys make for Trump. "He has 10 people telling him not to do it..." Give me a break! If Trump surrounds himself with bad people and takes their advice it's his fault. No excuses!
I thought we took back America in 2016, lol!