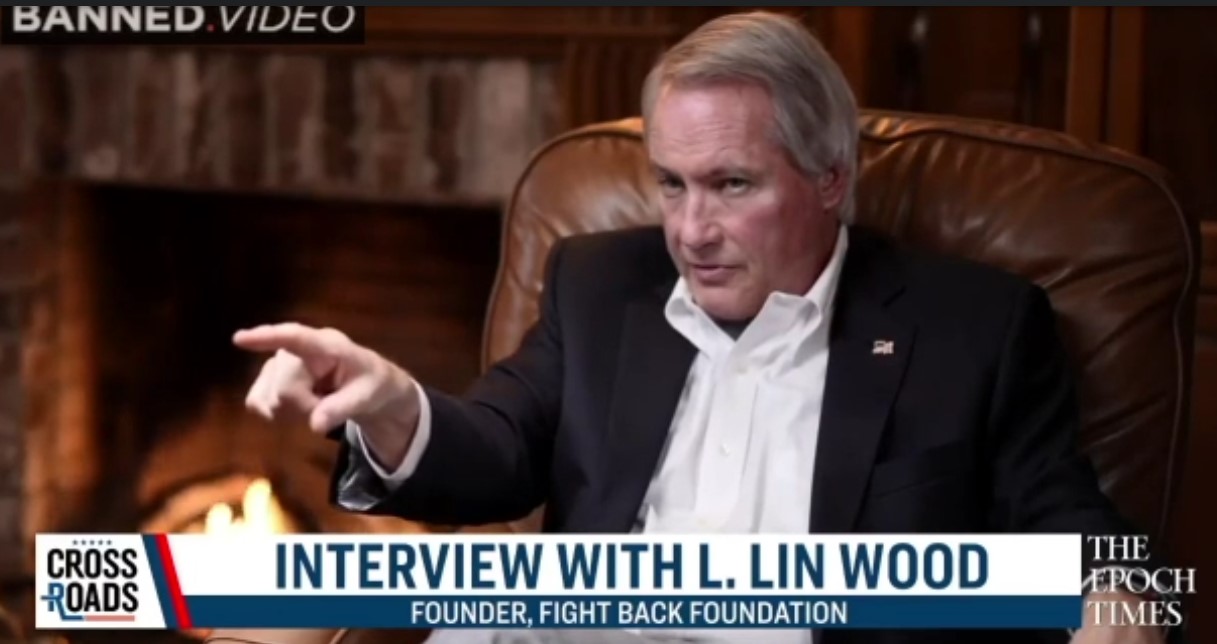 Attorney L. Lin Wood sits down for an exclusive interview with Joshua Philipp on the 2020 U.S. Presidential elections, the possibility of martial law, the Georgia Senate runoff, China's infiltration of America, and why he fights for the truth.
BEST INTERVIEW !!! LIN WOOD FOR PRESIDENT! WE NEED SOMEONE WHO IS GENUINELY CHRISTIAN, which DJT IS NOT! WE NEED SOMEONE WHO HAS NOT SPENT HIS LIFE SWIMMING WITH SWAMP-MONSTERS TO MAKE A BUCK; which DJT HAS DONE! -- In this interview, the interviewer is asking again & again: "WHY,WHY,WHY isn't Trump doing anything??? Every patriot is asking this; WITH NO UP-FRONT ANSWERS!! >>> TRUTH TO TELL, TRUMP HAS SOLD US OUT TO THE GLOBALISTS! HE HAS BETRAYED & BACK-STABBED US WITH MASKS, MURDER-VACCINES & HAS BONDED WITH FIEND-FAUCI & BA'AL GATES! -- TRUMP'S DAUGHTER IS A GLOBALIST, TOTALLY IN BED WITH THE CHI-COMS. HER KIDS WERE TAUGHT MANDARIN, BEFORE BEING TAUGHT ENGLISH. A CHINESE NANNY RAISES THEM! -- TRUMP HAS TOADIED TO JAEL-IVANKA & JARED ALL HIS TERM. THERE IS SO UTTER CORRUPTION IN THAT FAMILY; WHICH IS MUCH OF THE REASON DJT IS NOT DOING A DAMN THING TO STOP BIDEN, OR TEAR THE MASKS OFF AMERICA, OR TAKE DOWN HIS EXEC LOCKDOWN ORDER THAT GIVES TRAITOR GOVERNORS THE CLUB TO DESTROY THEIR POPULATIONS. ----TRUMP HAS DONE TO HIS VOTERS WHAT HE DOES TO EVERYONE WHO IS LOYAL HIM: BACKSTAB & BETRAY THEM! -- WE NEEDED SOMEONE ELSE BESIDES DJT TO RUN IN THIS LAST ELECTION. DJT will keep the commie-globalist agenda going, if he stays in for 4 more years. BIDEN IS WORSE, BUT TRUMP IS ALREADY A DISASTER, & WILL CONTINUE TO BE SO!
Wish Lin Wood was president right now. He is smart and very brave. What a good man!