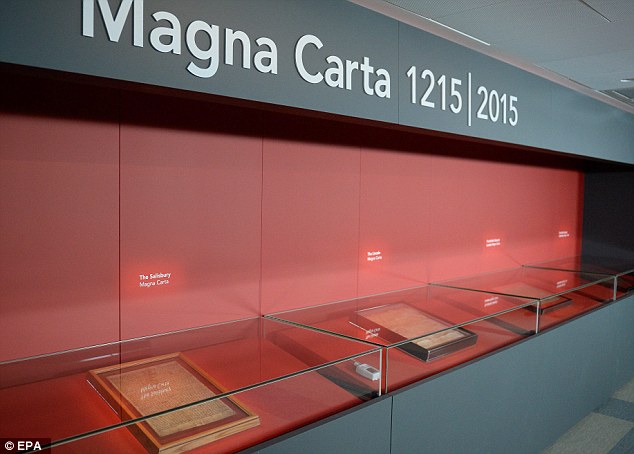 The following information we hope is helpful, but not all laws are made by the British Government, but instead made by the European Commission.
Established in 2008, The British Constitution Group work to challenge the constitutional change agenda - the imposition of the European Commission and United Nations policy upon British law. These videos by the British Constitution Group are very informative. The first deals with the replacement of the banking system in Britain, a concept called Test & Monitoring System (TAMS). The second video discusses the Magna Carta.
Roger Hayes introduces – The British Constitution Group's 4th Annual Conference 2012
Magna Carta 2015 – Comm 100 – The British Constitution Group's 4th Annual Conference
Roger Hayes Alternative Money System (TAMS)
The official page of enacted UK legislation from the Magna Carta to the present day. Below is a sample of legislation which helps make up Britain's version of a Constitution.
The Magna Carta 1215
THE GREAT CHARTER OF THE LIBERTIES OF ENGLAND, AND OF THE LIBERTIES OF THE FOREST; CONFIRMED BY KING EDWARD, IN THE TWENTY-FIFTH YEAR OF HIS REIGN.
Bill of Rights 1689
Asserts certain rights of Parliament and limits the powers of the monarch.
Act of Settlement (1700)
An Act for the further Limitation of the Crown and better securing the Rights and Liberties of the Subject.
Constitutional Reform and Governance Act 2010
Constitutional Reform Act 2005
European Communities Act 1972
An Act to make provision in connection with the enlargement of the European Communities to include the United Kingdom, together with (for certain purposes) the Channel Islands, the Isle of Man and Gibraltar.
British Nationality Act 1981
An Act to make fresh provision about citizenship and nationality and to amend the Immigration Act 1971, as regards the right of abode in the United Kingdom.
Human Rights Act 1998
An Act to give further effect to rights and freedoms guaranteed under the European Convention on Human Rights; to make provision with respect to holders of certain judicial offices who become judges of the European Court of Human Rights; and for connected purposes.
Political parties do not protect people's rights, so the people should start promoting (CIR) Citizens Initizens Referendums, and start to represent themselves. Switzerland in Europe has CIR.
How parliamentary elections work in Switzerland
Image courtesy of the Daily Mail
The European Common Market Laws
ONAYA
Now, I am aware that there are laws that are being used to override the freedoms we are supposed to enjoy from the European Convention on Human Rights and also from the protection given in the Raical and Religious Hatred Act of 2006. Of course this is the case or we wouldn't be seeing people being prosecuted for "hate crime" etc. However, I was simply pointing out these laws to remind Michelle that we are supposed to have these freedoms and they are legislated for all to see in black and white. The politicians and police are manipulating the law and behaving like fascists.
6/10/2015