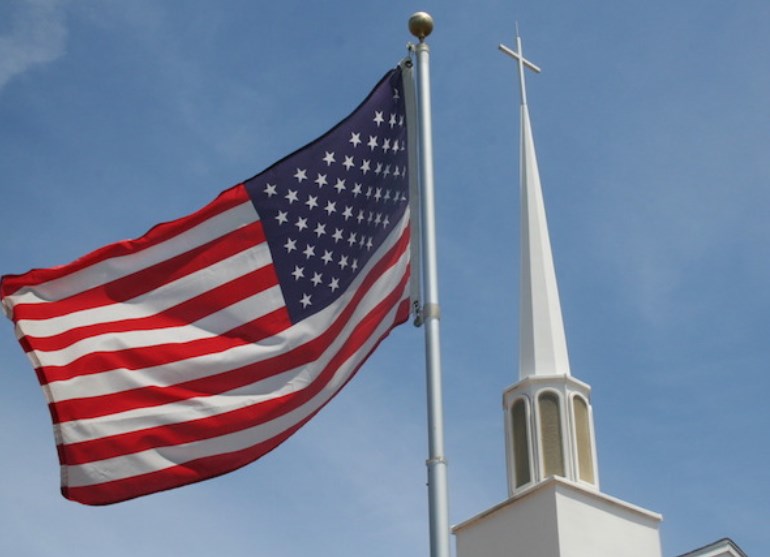 Joe Biden's top administrators are Jewish Zionist.
It's truly an interesting question, right? Why is it that some of the biggest people in power, assigned by Biden, all have dual citizenship? A caller has a theory that possibly the Israeli dual citizenship is a protective shield to get them to ultimate power.
They're all Jewish dual citizen Bolshevik white Europeans who hate White & Black America
I grew up as a Jew and 85 percent of Jews vote Democrat.
In the United States, before the 1960s, the media, churches, and government promoted white people. After the Rothschild's and the Warburg bankers read the Kelergi report (race replacement), this started to change.
Today the mainstream media in the United States discriminates against everybody but mainly concentrating on hitting white Europeans. They promote hate, fake news, and interracial mixing where everybody loses their cultural. Some examples of that are in commercials, Tele-series, and movies where European women with black men and vice versa, or Asian women with European men.
The subliminal marketing of this is everywhere; created for that sole purpose for interracial marriage. The globalist goal is to reduce the white birth-rate and generate a need to bring more non-whites into the country to replace white Christianity and ultimately mixing the whole world.
Picture above from How Communists Infiltrated and Subverted Christian Churches in America
AUTHOR – Israel Cohen( Jewish- Zionist — Communist/Socialist —Globalist) "A Racial Program for the Twentieth Century" >Published in 1912 . On June 17, 1957, the above passage was read into the United States Congressional Record by Rep. Thomas G. Abernathy
"We must realize that our party's most powerful weapon is RACIAL TENSION. By propounding into the consciousness of the DARK races, that for centuries they have been oppressed by Whites, we can mold them to the program of the Communist Party. In America we will aim for subtle victory. While inflaming the Negro minority against the Whites, we will endeavor to instill in the Whites, a guilt complex for their exploitation of the Negros. We will aid the Negroes to rise in prominence in every walk of life, in the PROFESSIONS, and in the world of SPORTS and ENTERTAINMENT. With this prestige, the Negro will be able to INTER-MARRY with the Whites and begin a process which will deliver America to our cause."
Globalist declared war on the United States and allowed illegal non white invasion to replace Americans
To protect industry the United States Government uses a type of tax called tariffs on cheap imports to equal the cost that was made in the Country. The tariffs were reduced or removed; the United States industry could not complete and therefore, were forced to move to Asia, which resulted in millions of American Jobs lost.
1790 Naturalization Act
This was part of the original US Constitution and demonstrates clearly that the original intent was for the US to be a European country. This act has since been repealed. For further information please click here.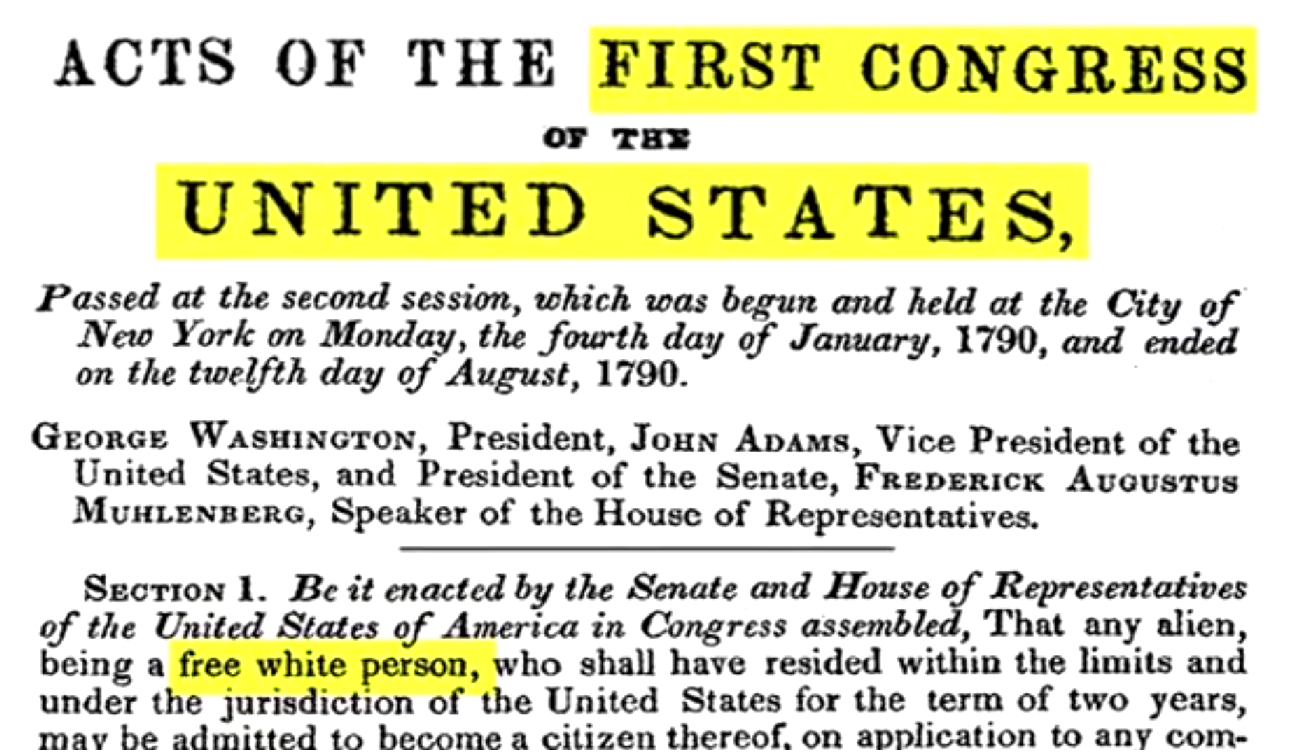 What the Founders Really Thought About Race
Scrapping the White American immigration policy in 1965.
Many Americans do not know that John F Kennedy( White gentile) and the Jewish ADL were involved in scrapping the American White immigration policy in 1965. Kennedy said it will not change America and the whites will always be the majority, illegals will not be able to move into America and as we know today, the opposite happened.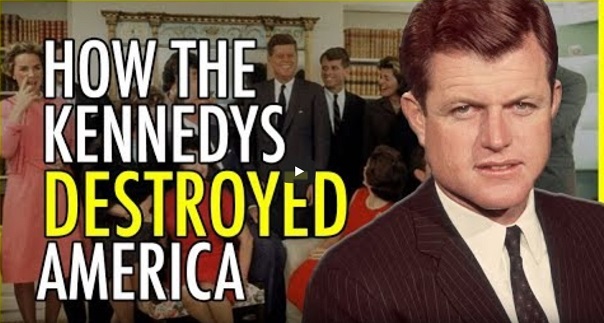 How the Kennedy Family Destroyed the American Dream
The globalist opened the flood gates to non-whites and illegal immigration (invasion) into the United States. So many came into the country, wages have hardly moved since the '60s and resulted in many people including American blacks and whites founding it hard to find jobs because they have to compete against the illegal's who would work for a minimum wage of 5 dollars or less per hour.
The United States President Donald J Trump is enforcing tariffs on cheap imports and industry is moving back to America and this is allowing wages to rise.
The next question we must ask ourselves is what has all these white people have been doing in the United States about stopping the decline, and the answer is virtually nothing. The Whites haven't built any proper nationalist organizations to defend America and European white rights and many of the organizations are mainly conservatively structured.
The United States is supposably a Christian Country, and what has Christianity been doing to stop American's decline, and the answer is nothing much at all. Many Christian churches are involved in helping the illegal invasion into the United States. The Christian Zionist; promotes nationalism when it comes to Israel, and believe in the man-made prophecies that Israel in the Middle East should occupy all lands up to the Euphrates River in Iraq. When it comes to the United States, the Christian Zionist who are mainly whites, promote conservatism and will not defend white people's rights, will not campaign to stop illegal crossing the border, will not talk about the fact that white people are a race and need rights to be protected from discrimination.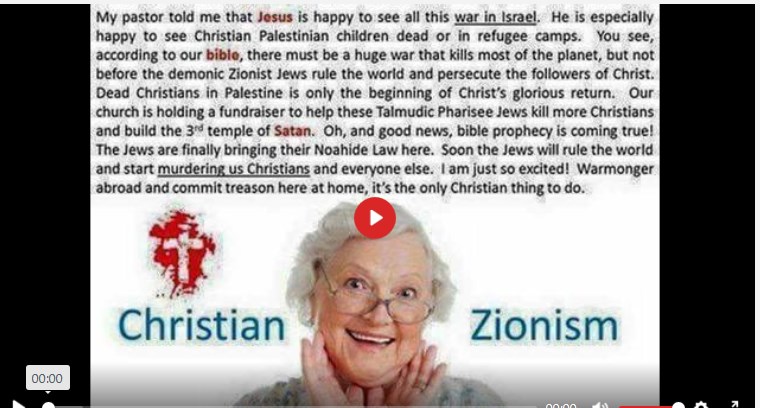 Dr. William Luther Pierce- A Message To White Christian Zionists
Exposing the deep state that run the United States
There are growing numbers of people who realize that United States today is a very sick country and they know that bad policies and bad leaders are the main cause of this. Many are starting to realize that the group who call themselves Globalist (New World Order) behind American troubles are traitor White gentiles, Christian Zionist, Israel lobby, and Nationalist Zionist Jews using communist/socialism, liberalism, conservatism to destroy the countries.
The political parties who are elected to run the country work behind the screech with other opposition parties, lobbies and corporation to make money and rob the country of it wealth.
The globalist is using liberalism, Socialism / Communism to turn the United States into third world mix race country. There is now much evidence to show that many of these people are using Jews as Smoke screen and are playing Jews against Jews, blacks, whites and Asians.
Most Jews are former White European gentiles who converted to the Jewish faith and many do not follow the Torah as we have previously discussed Most Jews Are White Europeans

The Committee of 300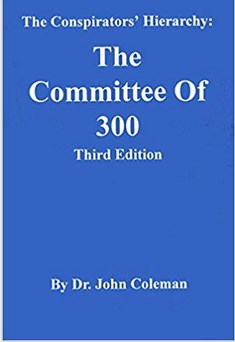 The Committee of 300 uses a network of roundtable groups, think tanks and secret societies which control the world's largest financial institutions and governments. The most prominent of these groups include Chatham House, Bilderburg Group, Trilateral Commission, Council on Foreign Relations, Ditchley Foundation, Club of Rome, RAND Corporation, PNAC and of course Freemasonry.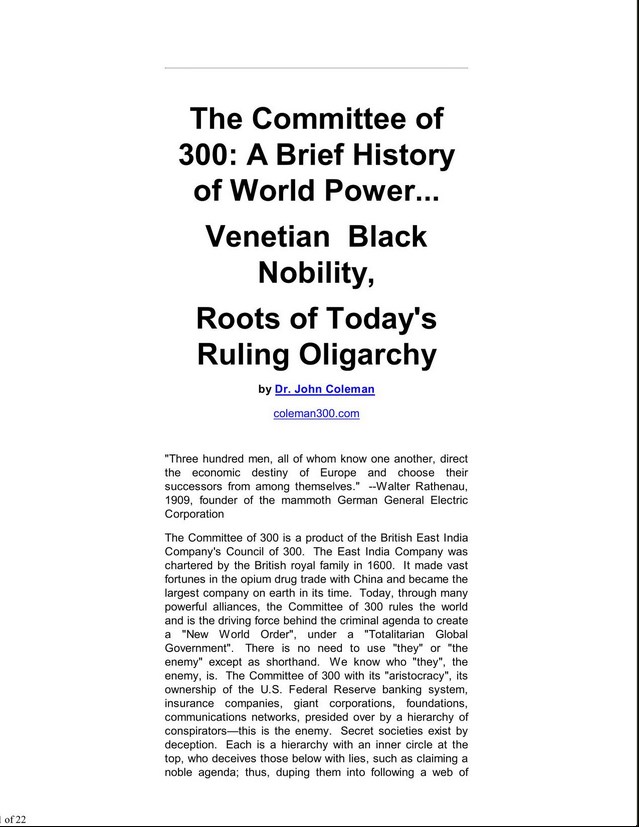 If you look closely at this list of the Committee of 300 members you will notice many of them are the elite and royal families of Europe. This organization has Gentile and Jewish membership.
The Committee of 300:Some of the Shadow "Elite" -Complete List
New World Order Pledged To Jews
Click to enlarge the Newspaper Article: "NEW WORLD ORDER PLEDGED TO JEWS" article on the right was published during World War II on October 6, 1940, in the New York Times (Jewish Run) and provides commentary on a speech by Arthur Greenwood from the British War Cabinet. It assures the American Jewish community that if the allies win the war they will ensure that Britain will give Zionist Jews a homeland in the middle east and New World Order pledged to Jews.
.
WE JEWS CONTROL AMERICA ?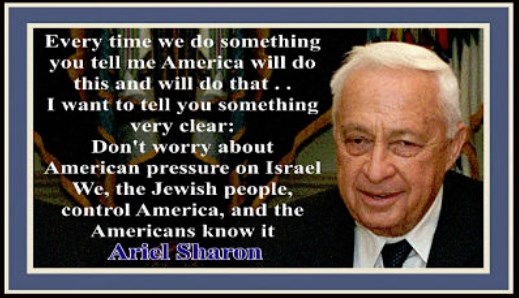 "WE CONTROL AMERICA" - Former Israeli Prime Minister, Ariel Sharon. October 3, 2001.
"We control congress, we control the media, we control show biz, and we control everything in America. In America you can criticize God, but you can't criticize Israel."

Israeli spokeswoman, Tzipora Menache


"When a Jew, in America or in South Africa, talks to his Jewish companions about 'our' government, he means the government of Israel."

- David Ben-Gurion, First Prime Minister of Israel.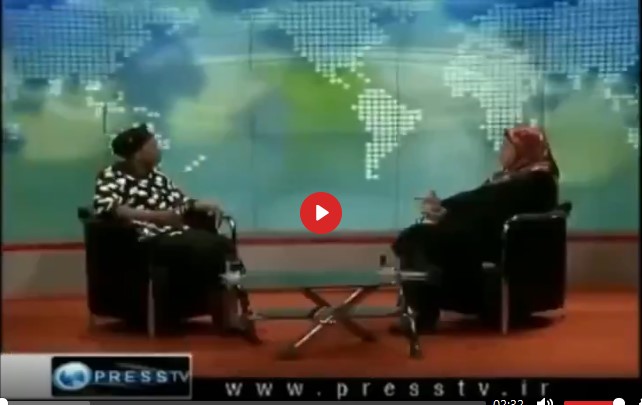 Total Jewish Control over America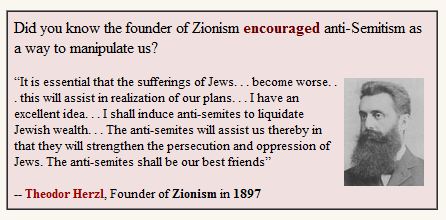 Zionist globalist control most of the Jewish organizations in the country and have misled the Jewish community by rewriting historical facts to one that has created great fear in the jewish community. The average Jewish citizen believes that gentiles hate them, and want to persecute Jews, and if possible, wish to bring about similar gassing events that took place under Hitler in WWII.
Jews are powerful within America because they have Community base organizations and work as a Nation within a nation. In the past they controlled the African Slave trade and today they have much influence in the American media and the federal Reserve Bank. Some Jews have this idea that gentiles (non-Jews) are no more than animals, have no souls and some Jews have no feeling to the suffering that they cause the general population including the Jewish community who have suffered much because of them. Some Jews and white gentiles were behind opening the floodgates to allow non-Europeans into America and they are behind the ideas of multiculturalism and a multiracial society that is part of the very essence of America today, and one of the key things that is causing its very destruction.
There are two main parties in the United States: The Democrats and The Republicans. The main national and international policies of both political parties are essentially the same. There may be some minor differences on the national front. The question you may ask is, how come there is really no great difference between them? They both support open borders, the abolition of guns, and promote the Transatlantic Trade and Investment Partnership (TTIP), NAFTA (North America Free Trade Agreement). The media discriminates against Europeans and promotes same-sex marriage, the flooding of America with non-Europeans and wars
You may realize that the people who run these parties are actually one entity who filter the same ideas through both political parties. That is the Christians Zionist and Jewish Zionist establishment, AIPAC (American Israel Public Affairs Committee) and the CFR (Council on Foreign Relations). The US, therefore, has a one-party system and its power is so strong that it is basically a dictatorship.

For politicians to be successful in America they need a lot of money. When they receive donations from others, there are usually 'strings attached.' The donors have the power and can promote their ideas resulting in the politicians "doing as they are told." The major financiers are mostly Jewish and their ideas are the policies that America has practiced for decades. They donate money to both parties.
The World Jewish Congress
Map showing the organization network of World Jewish Congress Affiliates all over the World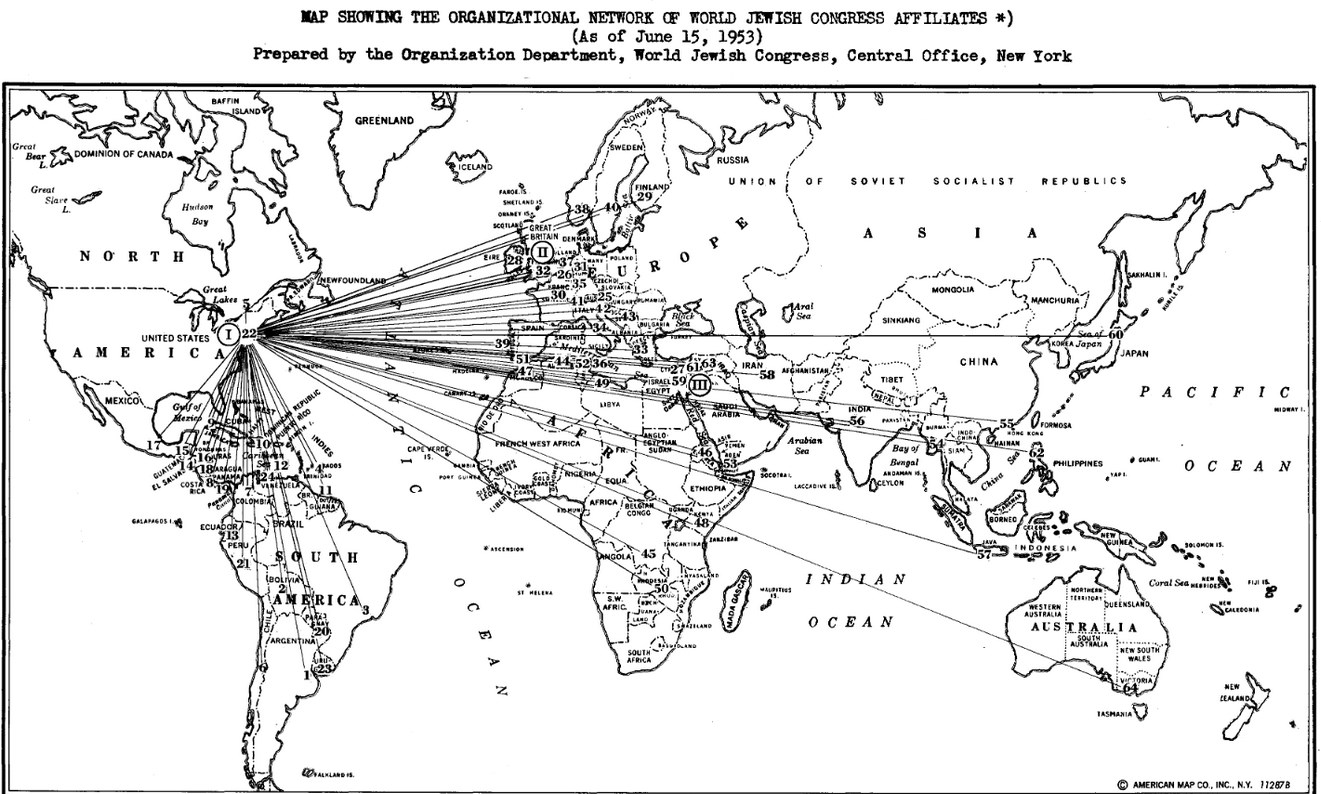 Council on Foreign Relations
Wikipedia Entry: Council of Foreign Relations
Jump to navigation Jump to search
Council on Foreign Relations

Abbreviation

CFR

Formation

1921

Type

Public policy think tank

Headquarters

58 East 68th Street

Location

Richard N. Haass
$101,553,200[1]
Expenses

(2015)

$69,931,200[1]

Website

www.cfr.org
The Council on Foreign Relations (CFR), founded in 1921, is a United States nonprofit think tank specializing in U.S. foreign policy and international affairs. It is headquartered in New York City, with an additional office in Washington, D.C. Its membership, which numbers 4,900, has included senior politicians, more than a dozen secretaries of state, CIA directors, bankers, lawyers, professors, and senior media figures.
The CFR meetings convene government officials, global business leaders and prominent members of the intelligence and foreign-policy community to discuss international issues. CFR publishes the bi-monthly journal Foreign Affairs, and runs the David Rockefeller Studies Program, which influences foreign policy by making recommendations to the presidential administration and diplomatic community, testifying before Congress, interacting with the media, and publishing on foreign policy issues.

These scholars contribute to the foreign policy debate by making recommendations to the presidential administration and testify before Congress, serving as a resource to the diplomatic community, interaction with the media as well as creating reports and articles.
The Council on Foreign Relations is a sister organization to the Royal Institute of International Affairs in London, England (also known as Chatham House).
Membership: Approximately 4900 members
Founded: 1921
Journal: Foreign Affairs (established 1922)
Membership list: http://www.apfn.org/apfn/cfr-members.htm
Website: http://cfr.org
Address: 58 E. 68th Street, New York City, United States.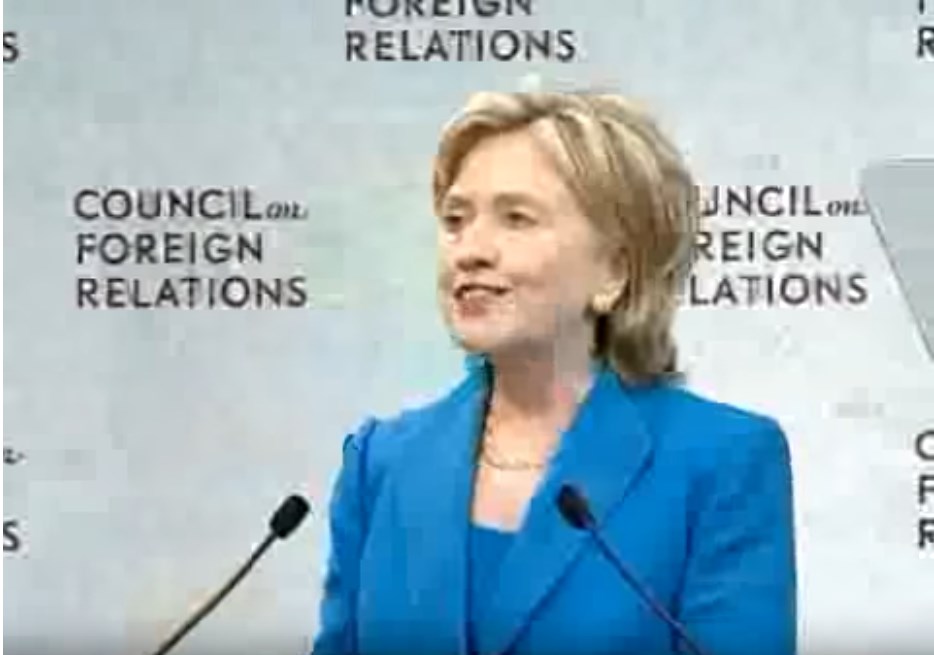 Hillary Clinton accidentally admits that the CFR runs this nation. Wow.
The CFR is composed of over 4,000 world wide members headed by David Rockefeller's think tank, their goal is a one world government run by the bankers. Hillary is, of course, their minion. She works for them, the world elite---not us. It's amazing how damn dumb the American people are that they will vote her into office. She supports US/Israeli expansionist policies in the ME. She voted for sanctions on Iraq that killed one million Iraqis, mostly children. Here, in this speech, she makes it sound as if the CFR is a force for good while it, in fact, wishes to establish a fascist tyranny ruled by the most powerful families on earth.
NBC Prediction That We Will All Have a RFID Chip Under Our Skin by 2017
The Deep State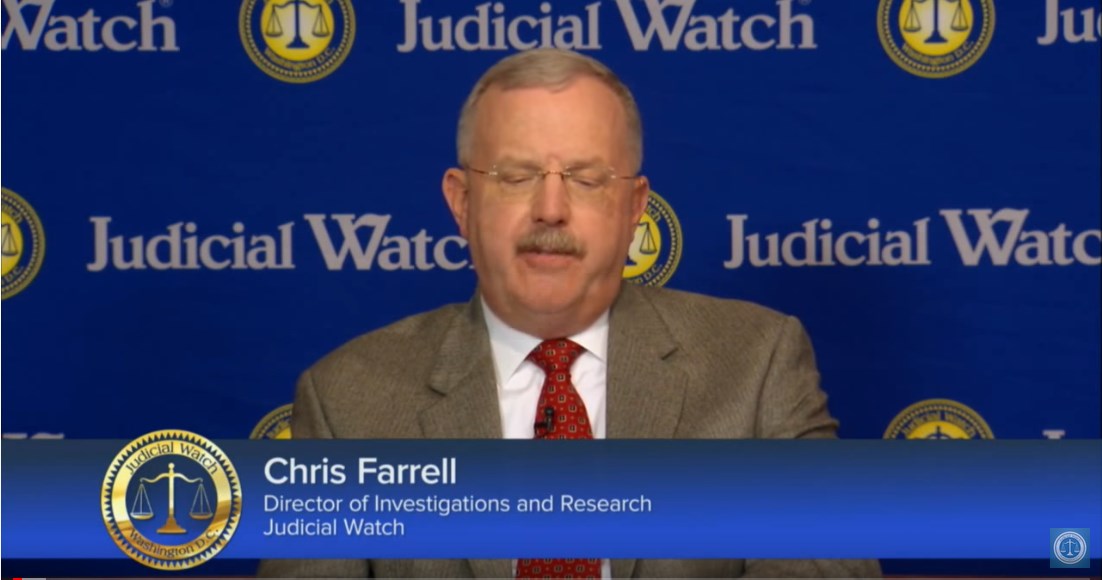 www.judicial/watch.org
Exposing the Deep State in the United States
Judicial Watch Presents: 'Exposing the Deep State'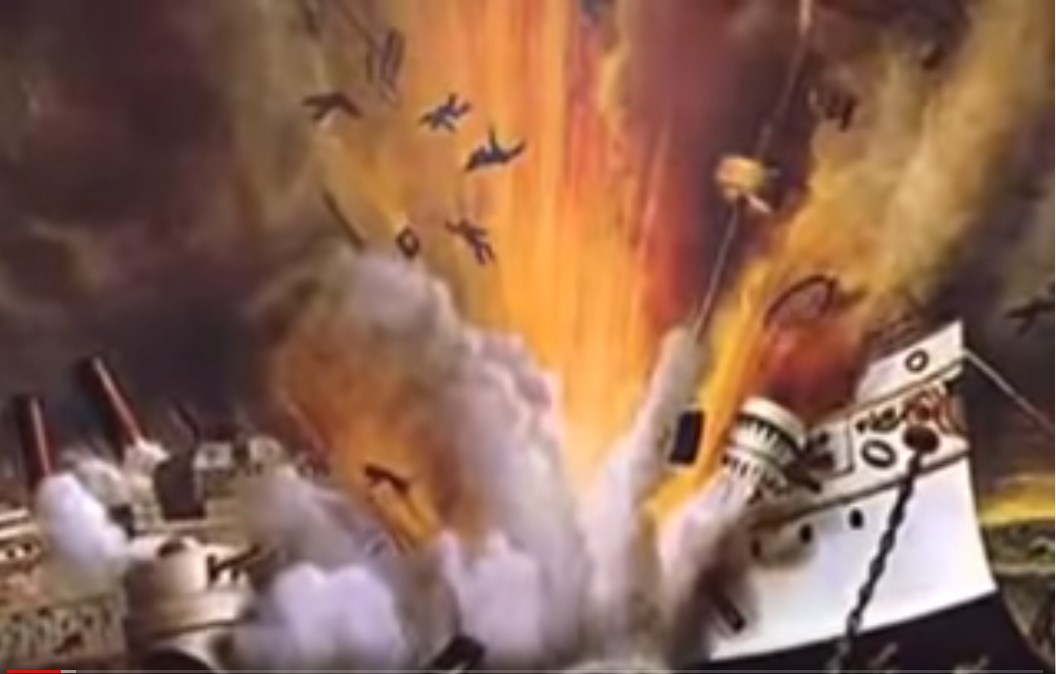 The Deep State Rulers
The Deep State - Who Rules America, Full Documentary by Freedom TV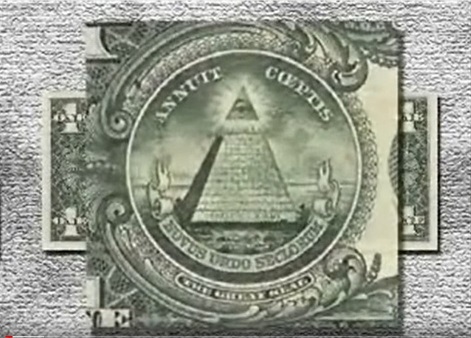 The globalist has thousands of Guillotines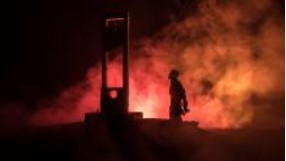 Globalist Control The Mainstream Media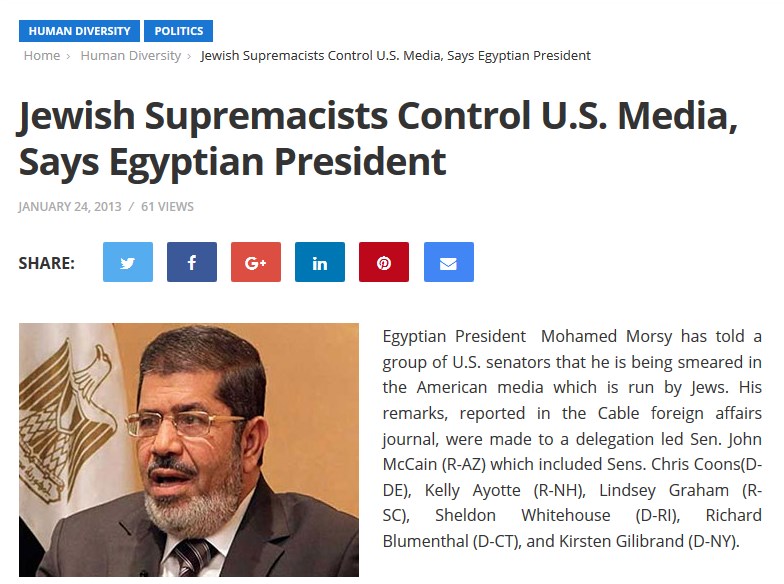 The Egyptian President Mohamed Morsi said, "Jewish Supremacists Control U.S. Media"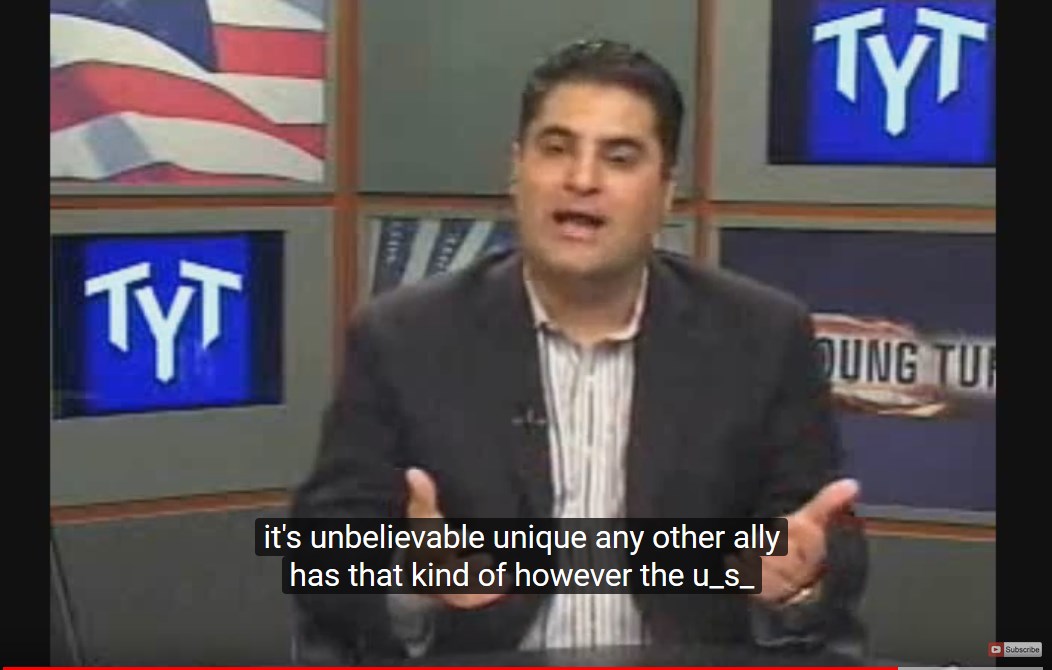 How much power does Israel have over the US?
Rothschild's owns The Economist.
Zionist JEWS control 97% of World Media!!!
From Wikipedia, the free encyclopedia
List of Jewish American journalists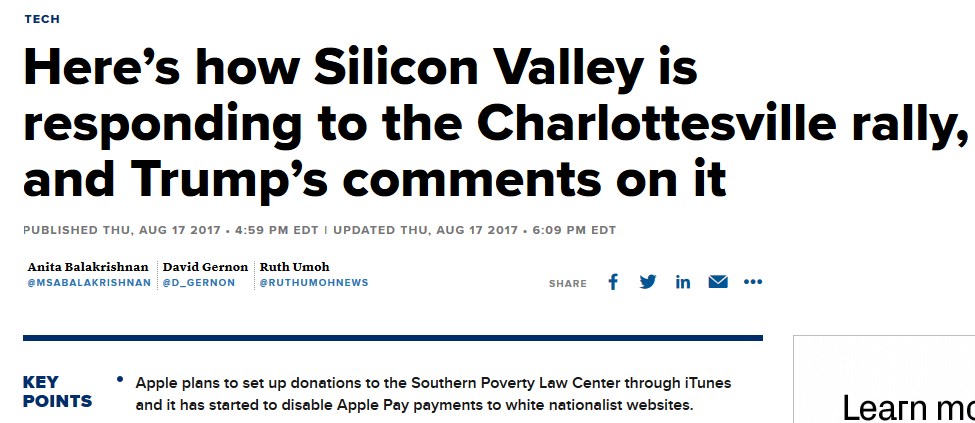 Here's a thread from Aug. 2013: Fagot Tim Cook very unhappy predominance of white males among Apple employees
https://www.stormfront.org/forum/t1057614/
Banking/Finance

Mass Media

Government/Politics

Social Engineering

"New World Order"
The Globalist finance the following organizations to control We the People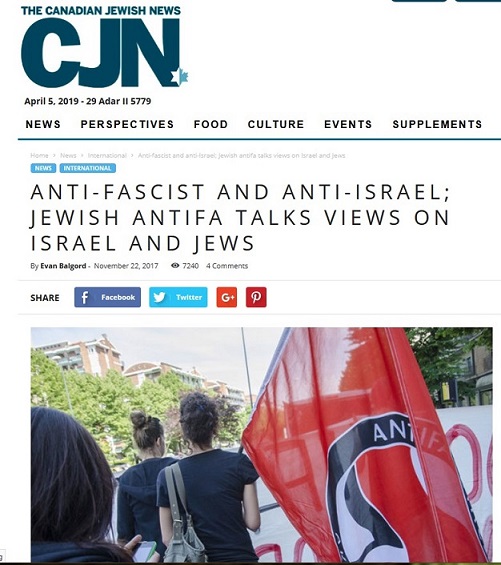 The Globalist use Antifa (Jewish Run Organization) to stop the people from protesting
The Globalist use The Jewish Defamation League (ADL) to fight in courts to remove people's rights
Son of Rupert Murdoch, Apple CEO pledge $1 million each to ADL ..
The Globalist uses Christian Zionism to stop Americans from campaigning against the globalism.
"Zionism and Christianity: Unholy Alliance" full-length film by Ted Pike
'Abolish ICE' Protestors Block Boston Streets at Rush Hour
Organizers of the protest, "Never Again Action: Jews Against ICE," targeted Amazon for being 'complicit' in assisting ICE to enforce immigration law, and activists eventually occupied Amazon's offices in Cambridge, leading to a dozen arrests for trespassing.
"Tech companies like Amazon and Palantir make millions of dollars helping ICE track immigrants, just as tech companies like IBM made millions helping Nazi police track Jews," the group wrote on Facebook. "Employees at these companies are trying to end ICE contracts from the inside, but they need our help keeping the pressure up! That's why we took over Amazon's HQ in Cambridge, MA, and why #JewsAgainstICE will continue to target these companies until they choose the right path."
Rod Rosenstein (Jewish lawyer) he is America's Deputy Attorney General
Trump has destroyed reputation of his top Jewish lawyer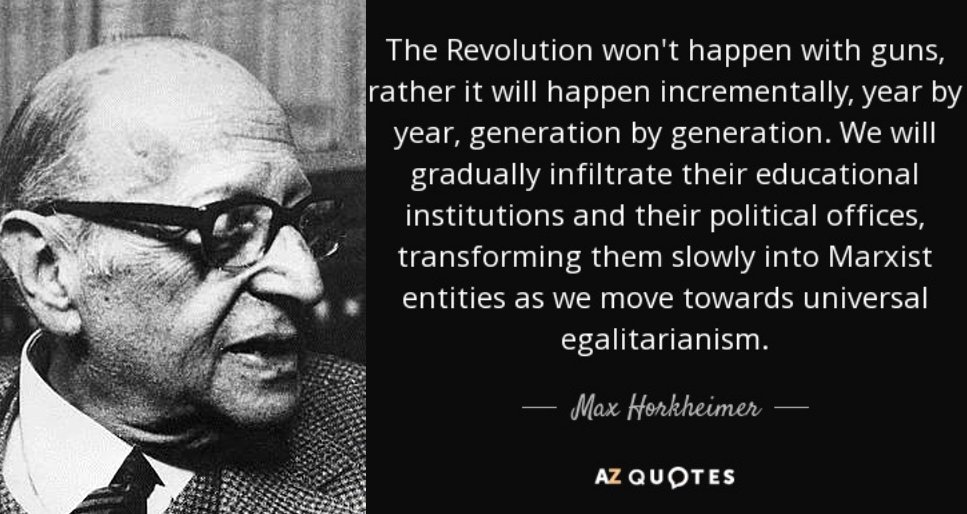 "White people" supposedly run the US government, but in reality, white people have NO political power as "white people". There is no "white people counsel". White people are led to believe they have power but are actually quite powerless. Semitic Zionists run America and the white people, including archeologists and anthropologists have NO BALLs to say, "Hey, white people were here thousands of years ago, and we're not going to allow so called Indians to dictate to us and cover up the facts of science and OUR history! So, here's the damned truth - white people are the REAL "Native Americans" that were the "mound builders" and covered up by the Zionist power structure controlled by Jews and Freemasons in institutions like the Smithsonian Institute, which has covered up the true history. And, sadly, white peope don't have enough balls to stand up for their own political interests, that's why "white people" are doomed and will be forced into mixing themselves out of existence by design of their enemies, the Satanic bloodline of ZION that secretly control the Banks, the media, the corporations and the political structure from top to bottom!
The Deep State Rothschild's connection to United States President Trump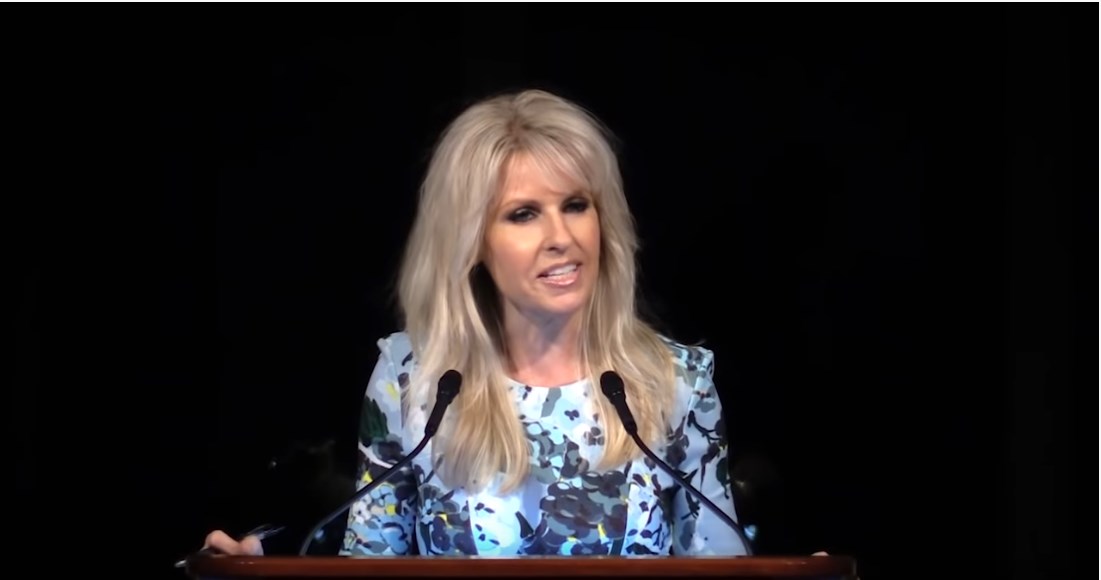 Monica Crowley - Why the Swamp Hates Donald Trump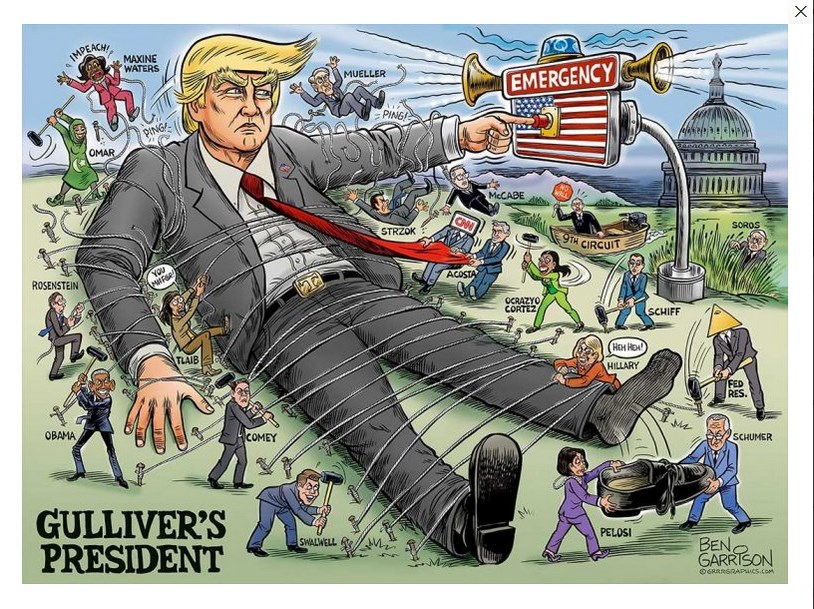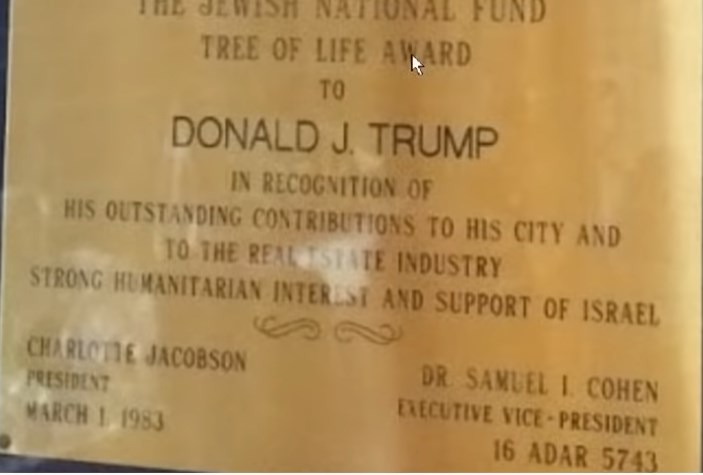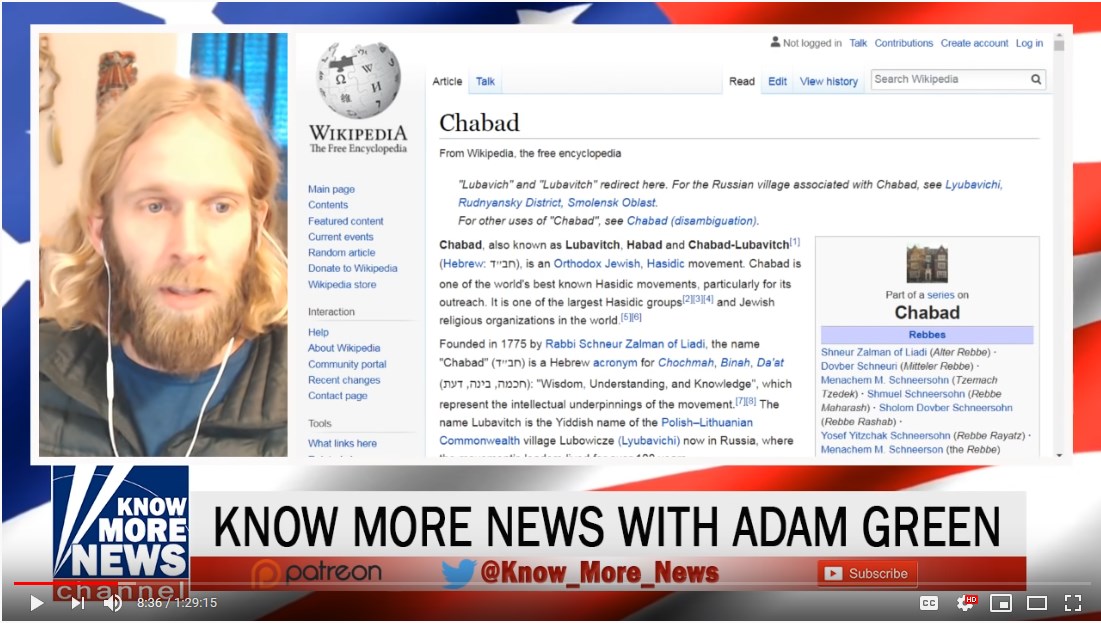 Trump's Kabbalah 'Tree of Life' Award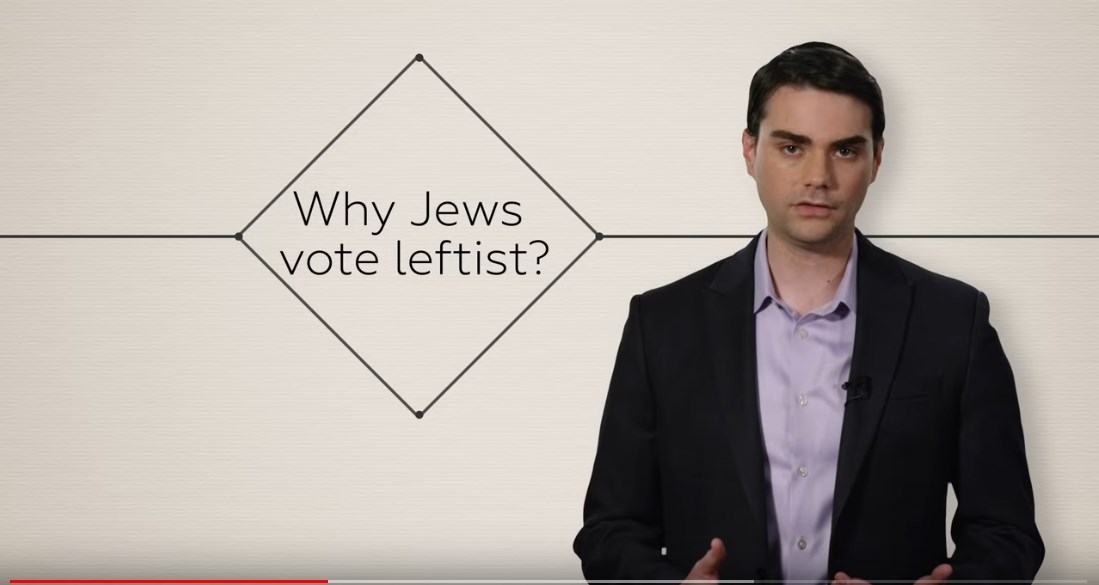 Jews Vote Leftist
Ben Shapiro: Why Jews Vote Leftist?
Ben Shapiro (Jewish) takes a clear-eyed look at why American Jews vote for the anti-Israel Left.
"The majority of Jews don't care about Judaism or Israel. They care about secular leftism. Which is their actual religion." As a non Jew studying Judaism, I can not even tell you how true that is.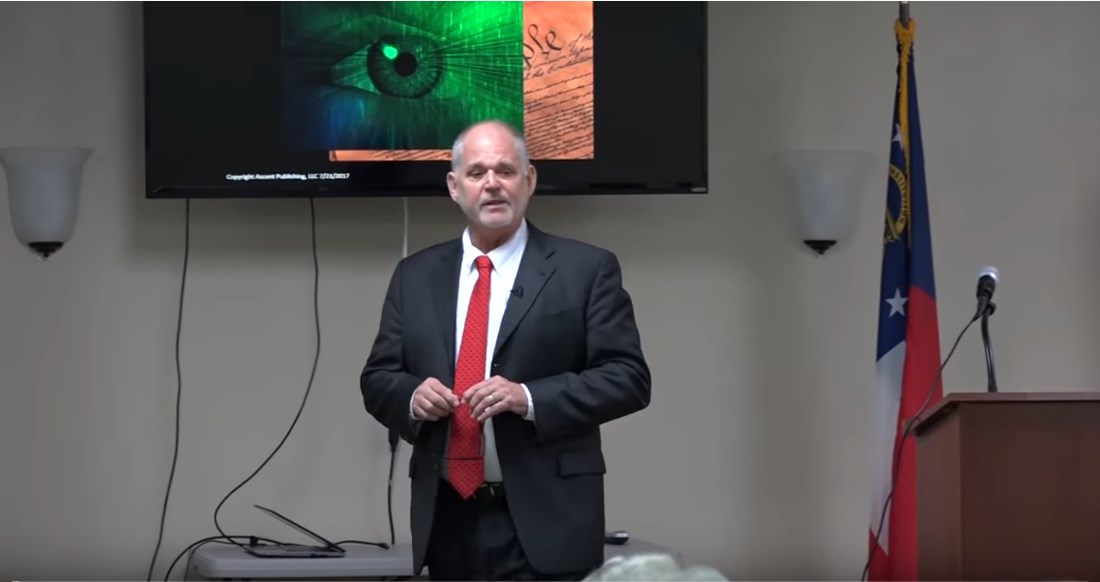 CIA Officer Exposes the Shadow Government
Part 1: Kevin Shipp, CIA Officer Exposes the Shadow Government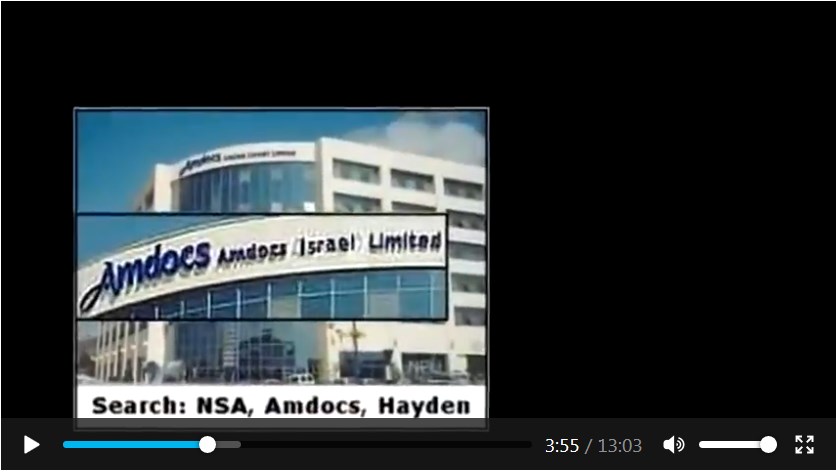 Jews Control the United States Telecommunications
The Israeli Spy Ring Telecommunication in the United States
The Israeli Spy Ring Scandal: The Story That Will Not Go Away
THE ISRAELI SPY RING SCANDAL
The Story That Will Not Go Away
"Evidence linking these Israelis to 9/11 is classified. I cannot tell you about evidence that has been gathered. It's classified information."
US official quoted in Carl Cameron's Fox News report on the Israeli spy ring.
Suspicious Activities Involving Israeli Art Students at DEA Facilities The DEA report on Israeli spies that triggered the scandal.
OVERVIEW
"Israel does not spy on the United States of America."
-- Mark Regev, a spokesman at the Israeli embassy in Washington
Prior to 9/11, the FBI had discovered the presence of a massive spy ring inside the United States run by the government of Israel. This seems a harsh gratitude from a nation which obtains 10% of its annual budget from the American taxpayer, $3+ billion a year. Over the years, American taxpayers have been required to send Israel more than four times what the US spent to go to the moon.
What Israel has done in return was to set up government subsidized telecommunications companies which operate here in the United States. One of these companies is Amdocs, which provides billing and directory assistance for 90% of the phone companies in the USA. Amdocs' main computer center for billing is actually in Israel and allows those with access to do what intelligence agencies call "traffic analysis"; a picture of someone's activities based on a pattern of who they are calling and when. Another Israeli telecom company is Comverse Infosys, which subcontracts the installation of the automatic tapping equipment now built into every phone system in America. Comverse maintains its own connections to all this phone tapping equipment, insisting that it is for maintenance purposes only. However, Converse has been named as the most likely source for leaked information regarding telephone calls by law enforcement that derailed several investigations into not only espionage, but drug running as well. Yet another Israeli telecom company is Odigo, which provides the core message passing system for all the "Instant Message" services. Two hours before the attacks on the World Trade Towers, Odigo employees received a warning. Odigo has an office 2 blocks from the former location of the World Trade Towers.
Let us be clear here. There is nothing benign about Israel spying on the United States. When Jonathan Pollard stole our nuclear secrets (which your taxes paid to develop) and sent them to Israel, Israel did not hesitate to trade those secrets to the USSR in exchange for increased emigration quotas.
The implication of these facts is that the billions of our tax dollars sent to Israel (while women and children sleep in America's alleys and eat out of trash bins) have bought and paid for a monstrous phone tracking and phone tapping system that can eavesdrop on almost any phone call in America. Even the White House phones were open to such tapping by listening in on the other end outside the White House itself.
This actually happened. The Ken Starr report on Whitewater describes how Bill Clinton informed Monica Lewinsky that their phone sex conversations had been recorded. At the same time, Clinton ordered the FBI to cease the hunt for an Israeli mole known to be operating inside the White House itself!
So here we have a foreign nation able to listen in on most phones at will, using taps that cannot be found because they are built into the phone system itself, and willing to use the information gleaned from those calls to blackmail Americans into any desired course of action. This may well be what Ariel Sharon meant when he stated that the Jewish people control America.
That the information gleaned from these phone taps is being used to coerce the behavior of key individuals in the US Government and media is illustrated by the manner in which the government and the media have handled this scandal of the largest spy ring ever uncovered inside the United States, and of phone taps on all of our phones. They are downplaying it. Actually, burying it is a better word.
Fox News, alone of all the media, actually ran the story as a four part broadcast, and put the story up on its web site. Then, without explanation, Fox News erased the story from their web site and have never mentioned it again. CNN followed by "Orwellizing" their report of the two hour advance warning of the WTC attacks sent to Odigo employees. But far more telling is the admission made by a US Official in part one of the Fox News report that hard evidence existed linking the events of 9/11 not to Arab Muslims, but to some of the more than 200 Israeli spies arrested both before and after 9/11, but that this evidence had been CLASSIFIED.
Since then, any and all mention of the Israeli spy ring and phone tapping scandal has resulted in a barrage of shrill screams of "hate" and "anti-Semite", two well worn and frankly over used devices to try to silence discussion on any topic unfavorable to the nation which owns the spy ring in question.
The story of the uncovering of the largest spy ring ever discovered inside the United States should be the story of the century, if indeed the US media is looking out for the best interests of the American people. That this spy ring helped drug smugglers evade investigators should be a major scandal, if indeed the US media is looking out for the best interests of the American people. That the spy ring includes companies able to track and tap into any phone in America, including the White House, should be a cause celebre', if indeed the US media is looking out for the best interests of the American people.
But they are not. The media is trying to bury this story. They are spiking it, erasing it from their web sites in a chilling real-life Orwellian rewriting of history.
The actions of the US media are those of people trying to protect this spy ring and those that the spy ring worked for.
The actions of the US media are those of traitors to the American people.
04/3/02 Bullock, ADL spy This shows just how deeply entrenched Israeli spies are in our society, and the degree to which they spy on just about every aspect of Americans' lives. Bullock even spied on Jews who did not agree with Israel's policies. And these are the guys the US Government is protecting when they classify the evidence that links Israeli spies who have already been arrested to the events of 9-11.
04/1/02 Story of one company that had inside access to every airport used by the 9-11 hijackers and Richard Reid the shoe bomber.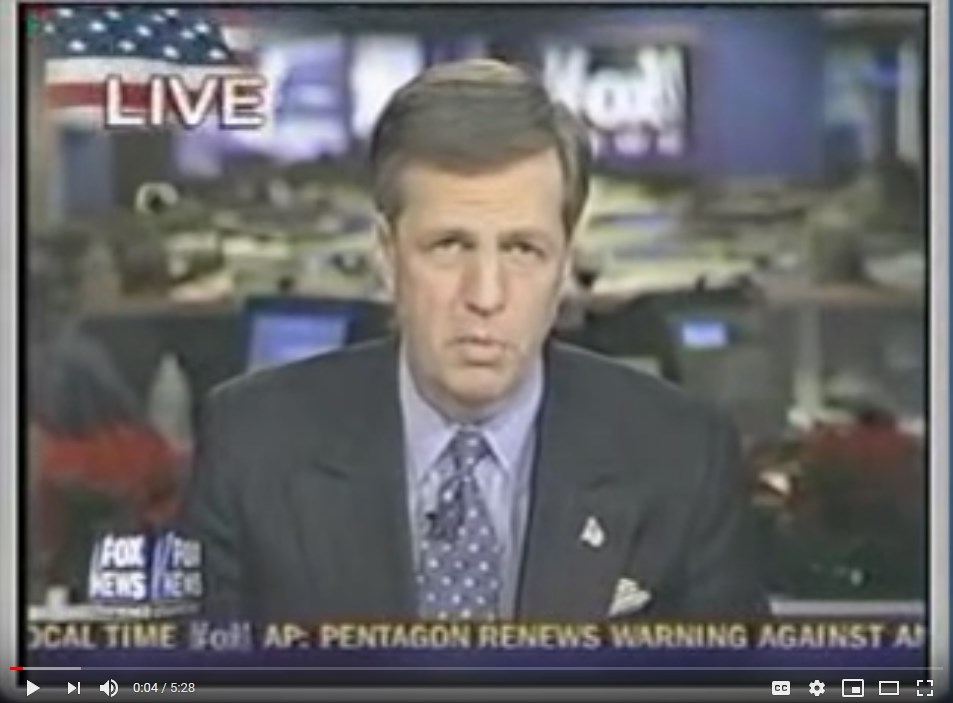 An examination of Israeli espionage activities against the US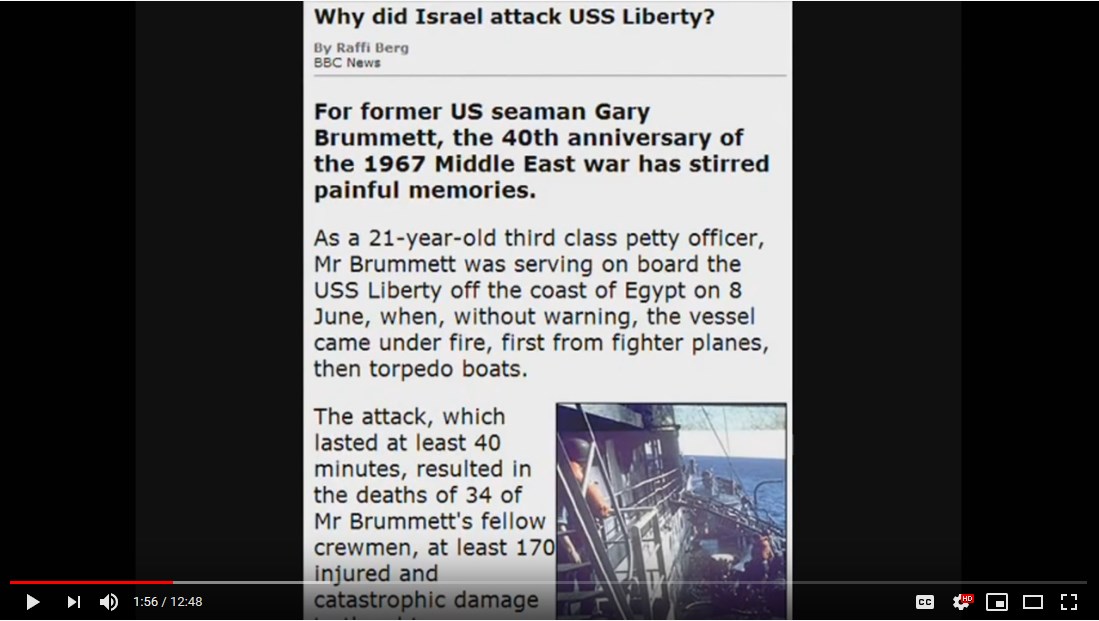 Why The Military Knows Israel Did 9/11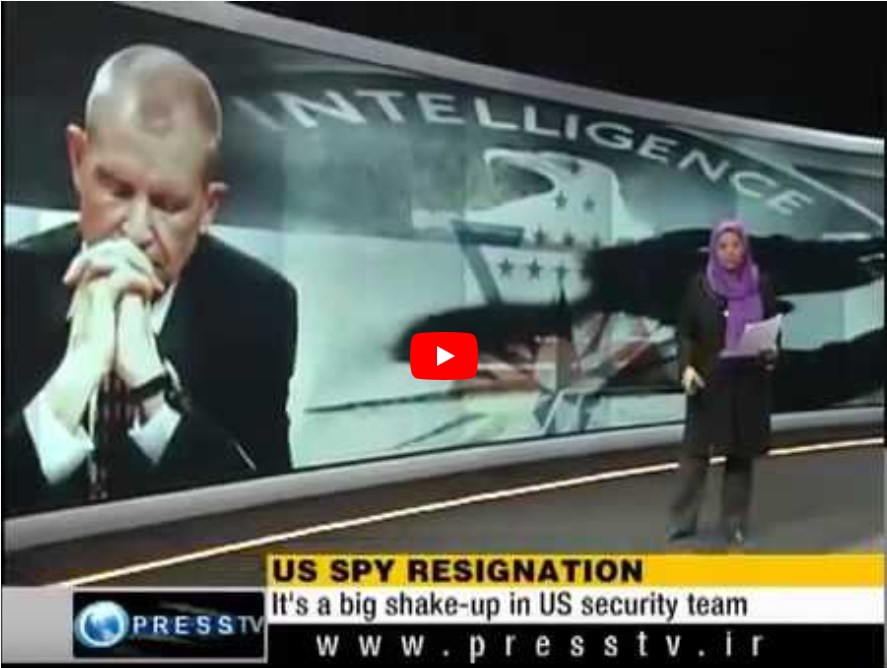 Former CIA Officer Israel Controls U.S. Government & Media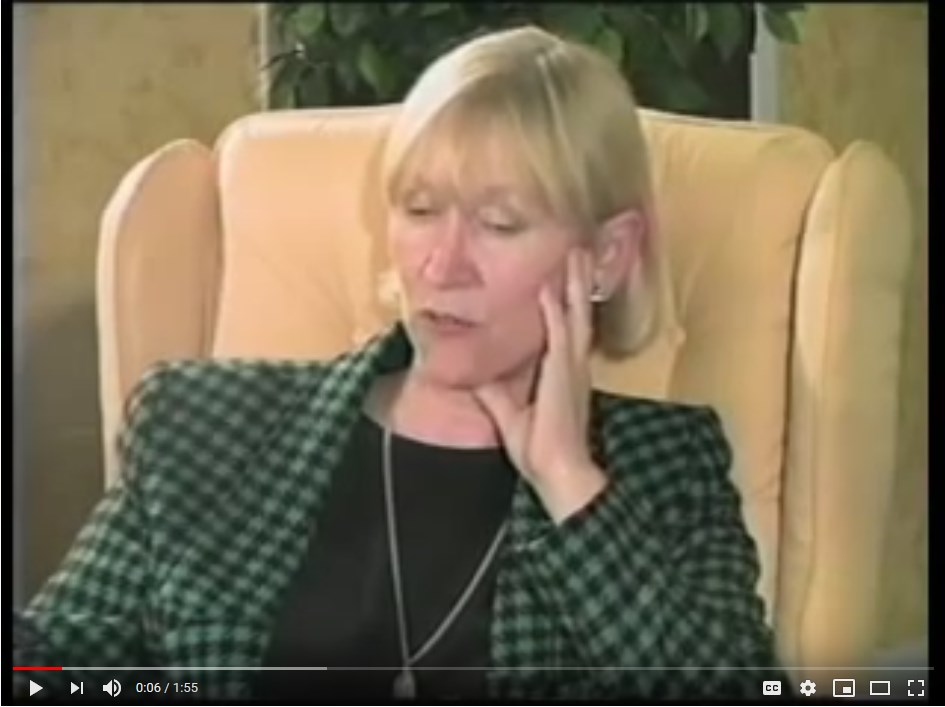 Jews Control the State Department
Do ZIONISTS/ISRAEL Control the U.S. Government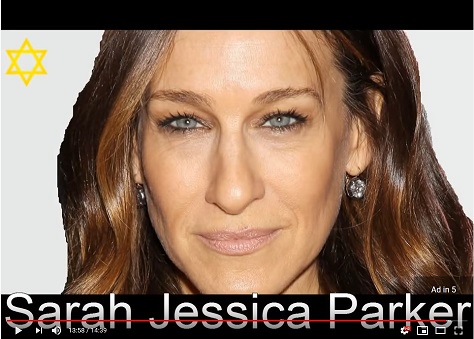 Jewish Actors
All actors with jewish origins born since 1940 Part 1 ('40 - '69s)
This video about, Rothschilds, banking and financing and stating wars
True History not Taught in School: Jew Usury Central Bankers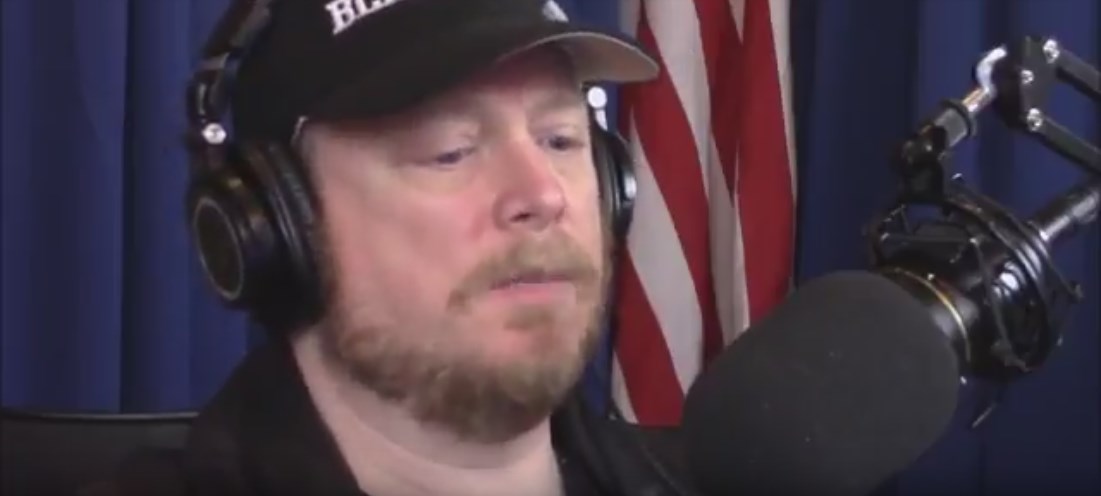 Blackstone Intelligence Network Video
The Rothschild Syria Connection - Major Revelations
Rothschild, Syria and Trump Connection
'All the President's Men' . . Jewish?
Who Really Owns the Mainstream Media?

The following audio links recorded in the United States by Turner Radio in 2006 is a VERY frank interview between Pastor Wickstrom and Jewish Rabbi Abe Finkelstein. It provides a good insight into Rabbi Jewish Extremist attitudes towards non-Jews and the Jewish influence in America. Note that we disagree with the comments on 'Jewish race'. We believe that the reference to the huge numbers of children disappearing is an exaggeration.
Nation of Islam leader Louis Farrakhan decried what he called Jewish control of the media and accused "Zionists" of trying to push America into war with Iran.
Farrakhan spoke for three hours Sunday before thousands of supporters at the Nation of Islam's 82nd annual Saviors' Day celebration in Chicago.
In his address, along with the accusation about a war with Iran, Farrakhan asserted that Jews were responsible for a controversial 2008 cover of The New Yorker that depicted President Obama in Muslim garb, according to the Religion News Service.
"I'm not anti-Semitic, I'm just telling the truth," he said. He also said: "In 100 years, they control movies, television, recording, publishing, commerce, radio, they own it all."
"Jewish people were not the origin of Hollywood," he added, "but they took it over."
On the topic of Iran, Farrakhan said: "I advise white and black America, Hispanic and Asian America, why would you send your children to die in a war engineered by Zionists who love Israel more than they love the United States of America? Don't send these children to war for the sake of Israel."
Farrakhan Exposes America's Wicked Motives! Why Libya? ...Iran, Pakistan, Sudan, Yemen next?
New World Order: Blueprint of Madmen (Full-Length HD)
Jewish Anti-Defamation League
The Jewish Anti-Defamation League website has a hate list of influential American Whites, Blacks, Muslims, Jews. Many people have expressed anger and solidarity against the ADL because very personal information about people who have not threatened or killed anybody has been defamed.
Many gentiles and Jews accuse the ADL of practicing bigoted racism against people and organizations who are expressing opinions and are fighting for human rights for whites, Jews, and blacks. Politicians should implement legislation that would put the Jewish Anti-Defamation League out of business for practicing hatred and especially bigotry and treason against the American people and country.
Abraham Foxman - Double standards and bigotry
The (ACLU) American Civil Liberties Union is mainly run by Jews
Who Controls the American Civil Liberties Union? | Who Controls ...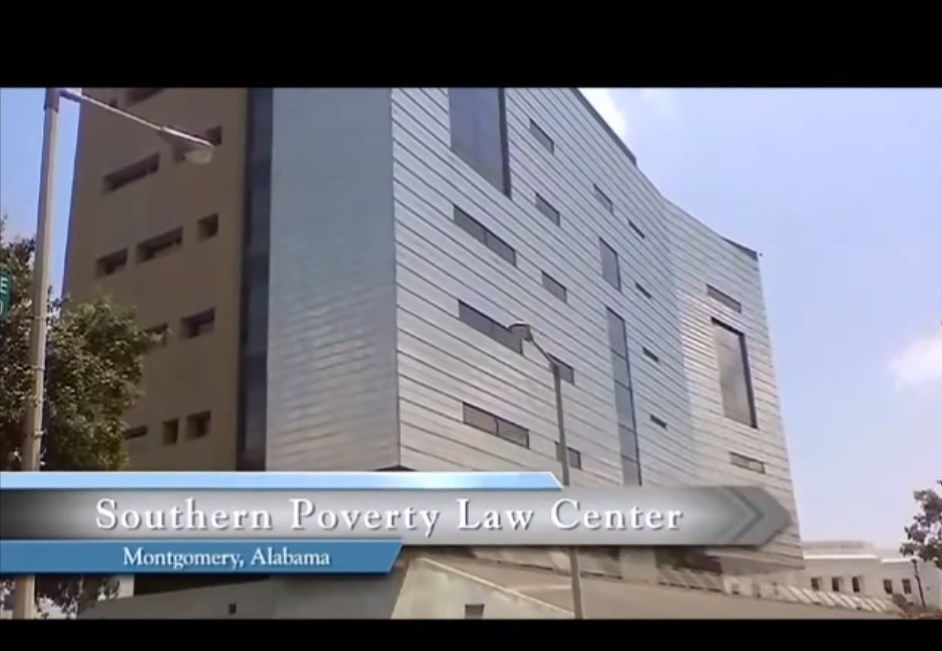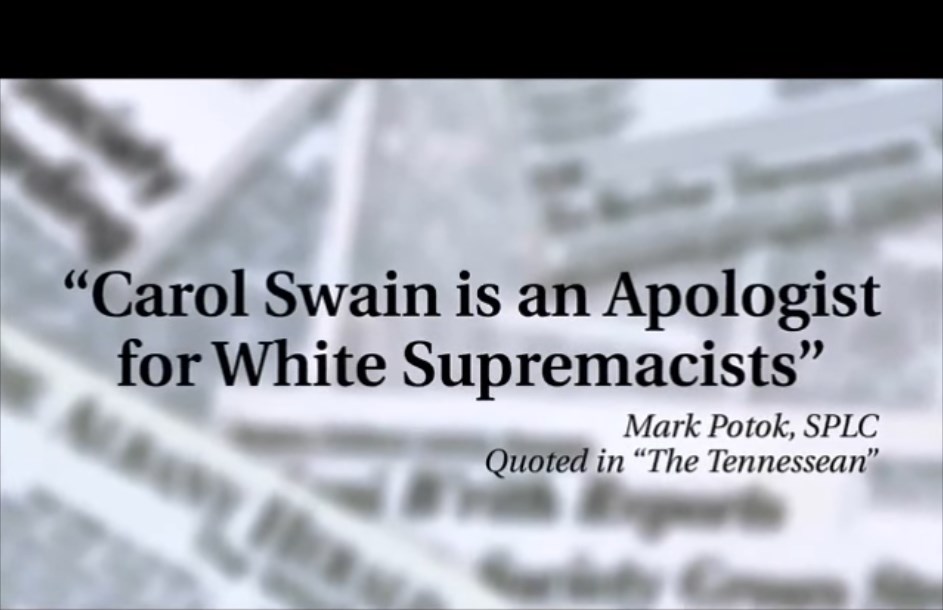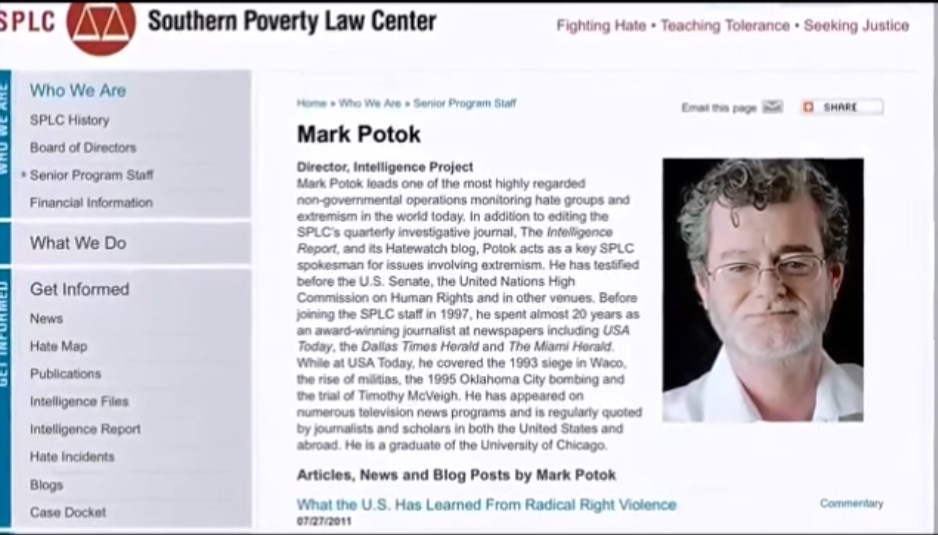 Mark Potok is Jewish.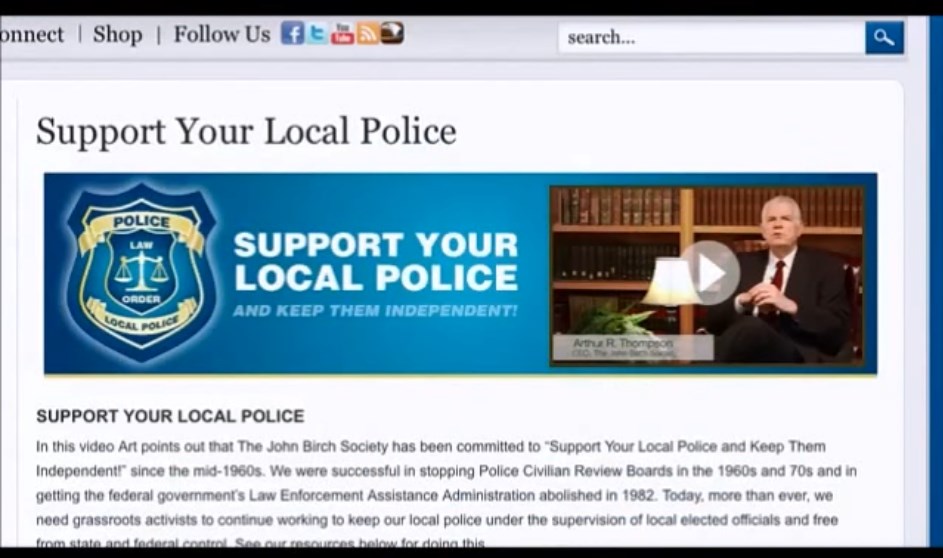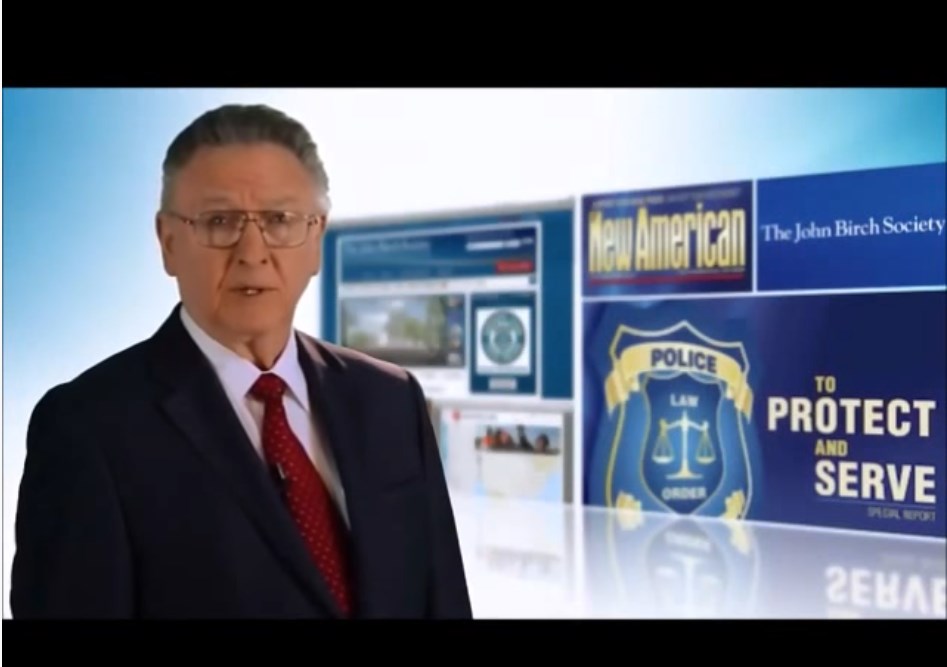 Jim Fitzgerald goes deep into the Southern Poverty Law Center and their hidden agendas in this brief introduction to our Support Your Local Police campaign.
A look into the Southern Poverty Law Center

The Southern Poverty Law Center (SPLC) is an American non-profit and so-called civil rights organization/public-interest law firm noted for its legal victories against White, Jews and Black American groups, such as Black separatists who typically oppose integration and racial intermarriage and want a separate homeland in the United States. The SPLC was founded in 1971 by Morris Dees (Jewish) and focuses on so-called hate groups or any body who is Nationalist or conservative. The following quote taken from Wikipedia:
"The SPLC does not accept government funds, nor does it charge its clients legal fees or share in their court-awarded judgments. It's programs are supported by successful fundraising efforts helping it to build substantial monetary reserves."
My research and people tell me that The Southern Poverty Law Center is against anybody who is pro-family, and patriotic people are called "haters" or "racist." Anybody who wants to stop illegal immigration coming into the country is referred to as a racist. Anybody who opposes the SPLC organization is referred to as a racist, anybody who wants to give a point of view against SPLC is called a racist. It monitors both white, true Jews and black people organizations. The SPLC organization attacks Christians, those against abortion and any person campaigning against Government polices and that takes away people's rights are called extremist. This organization is restricting free speech. This organization should be closed down by the government.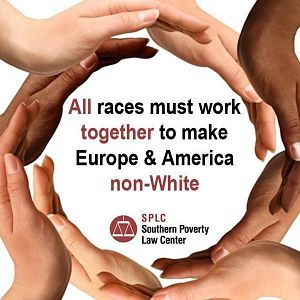 Mark Andrew Potok (born 1955), is a Jewish propagandist and spokesperson for the Southern Poverty Law Center. Potok is the editor of the SPLC's Intelligence Report and joined the organization in 1997. Previously he was a reporter for USA Today, the Dallas Times Herald and The Miami Herald.
Who controls the Southern Poverty Law Center? Who controls America?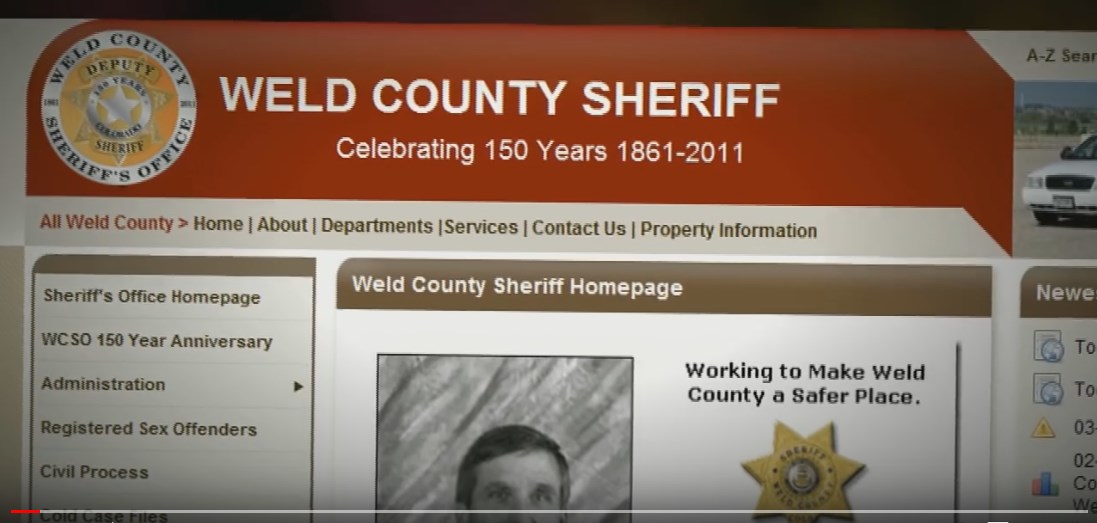 The Southern Poverty Law Center: the Real Hate Group/No credibility


Savage on the Southern Poverty Law Center
The True Meaning

Globalist control mainstream media have conditioned the public to react when they commonly call Nationalist, Conservative blacks, true Jews, whites, Racist, Nazis "White Supremacist". The Globalist are the real Supremacist, Racist, Nazis Fascist who want to keep control of the media, banks and policial parties and keep We The People as Slaves.

The American Israel Public Affairs Committee or AIPAC is perhaps the most dominant of the groups that lobby the United States Government on behalf of Israel, with more than 100,000 members who are largely American Jews. AIPAC is a very effective lobby and has been admired by other lobbies as being a model to emulate. It focuses on United States Congress and administration and the President of the United States. Its influence in Congress is its ability to raise money. AIPAC does not get the "money from Israel or have a contractual relationship, it is not required to register as a lobby for Israel." AIPAC's executive committee is comprised of 100 distinguished citizens, one-third of whom are Presidents of the major American Jewish organizations, and the other one-third of whom are important non-elected political leaders from across the United States.
Russian TV says Jews control the USA

DN! Norman Finkelstein on AIPAC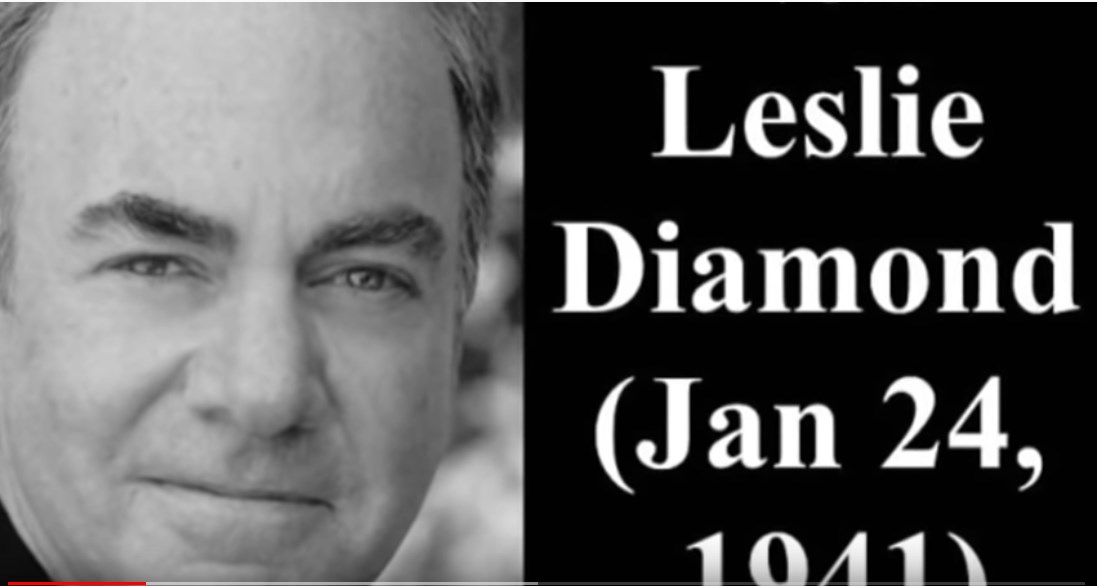 The most Famous Jewish musicians
Minister Louis Farrakhan speaks about the Jews
Mr. Farrakhan at the Millions Man Movement rally, Philadelphia, Pennsylvania 8/3/05 said:
"I'm not anti-Semite, I never have been one. I do not hate the Jewish people; put that down! What I hate is the degree of control that they exercise over Black intellectual, cultural expression."
Mr. Farrakhan speaking at Holy Day of Atonement Keynote Address, Part 2, Mosque Maryam, Chicago, Illinois 10/21/12 said:
"Now you know I'm going to be lambasted and called anti-Semitic… They'll say Farrakhan was up to his old canards*; he said Jews control Hollywood. Well, they said it themselves! Jews control the media. They said it themselves! Jews and some gentiles control the banking industry, international banks. They do! In Washington right next to the Holocaust Museum is the Federal Reserve where they print the money. Is that an accident?"

*Canards - a false report or story: a belief or rumor that is not true
Mr. Farrakhan made a speech in Atlanta on 6/26/10 saying:
"I'm here to tell you no black man or woman becomes a multi-millionaire without friendship in the Jewish community. Did you know that nearly all prominent Negro actors and musicians have or had Jewish sponsors and managers? They have a way of attaching themselves to your gifts, but you get nothing. They get it all."
Black Entertainers Under Jewish Remote Control... - The Hon. Minister Louis Farrakhan "Speaks"
The Honourable Minister Louis Farrakhan teaches entertainers and the world through a process of divine guidance on the reality of the entertainment world.
Louis Farrakhan - Jews "financed Hitler"
International bankers made loans to Germany, then looked dumb or immoral later for helping to fund the Nazi regime.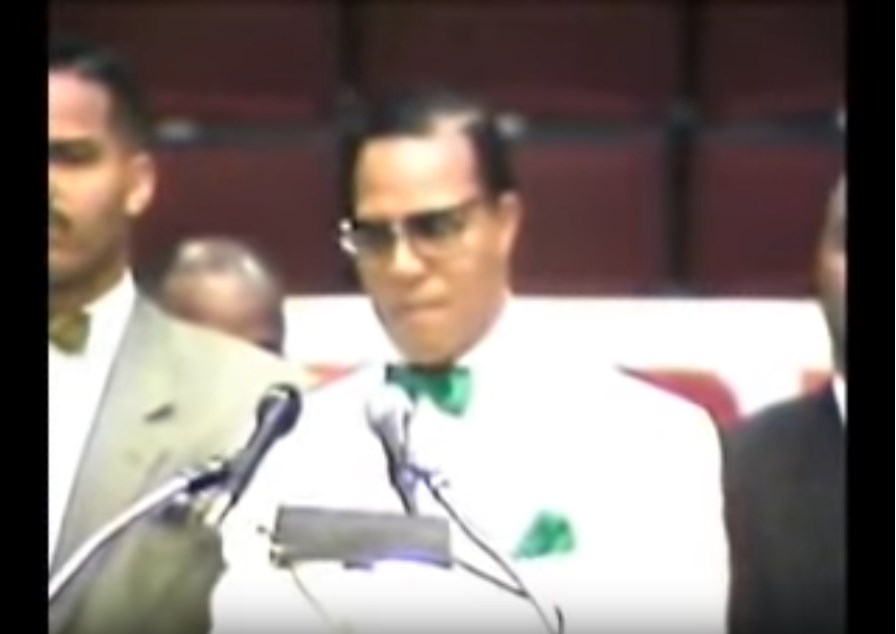 Farrakhan Speaks On The Jews And The Media
Mr. Farrakhan explains why the media and Jews misrepresent him.
....And The Jews Planned
Louis Farrakhan videos give a black man insight into what is really going on. Why was Barack Obama elected President of the United States of America? What are the plans and plots of the Jewish community as it concerns The Honourable Minister Louis Farrakhan? Do the two relate? Watch this video and judge for yourself.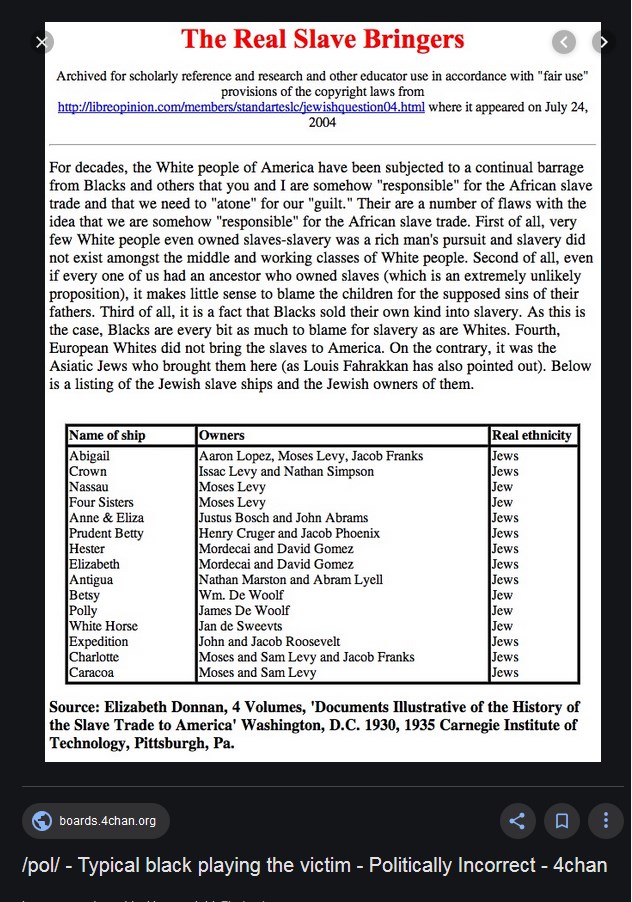 Globalist Promote European Genocide
In the United States more Whites Died than were Born
More White People Died Than Were Born in 2012
More White People Died Than Were Born in 2012 - YouTube
Socialism and Communism are the same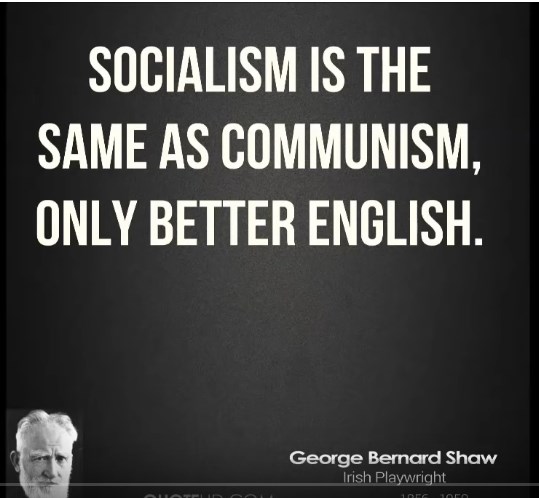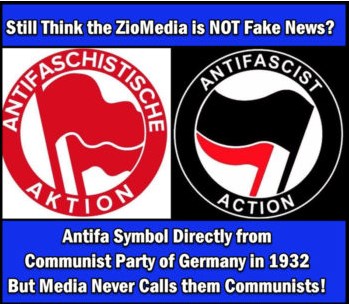 False Jews and Third World People into European Countries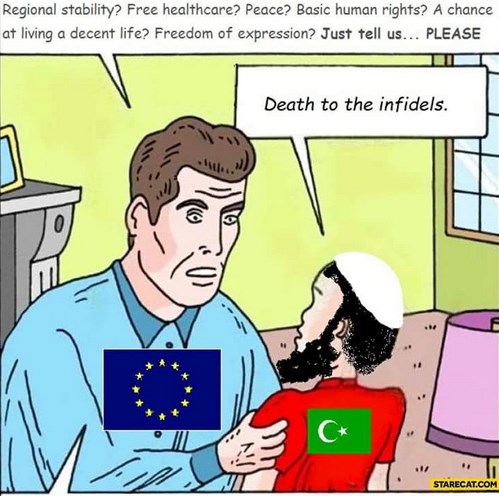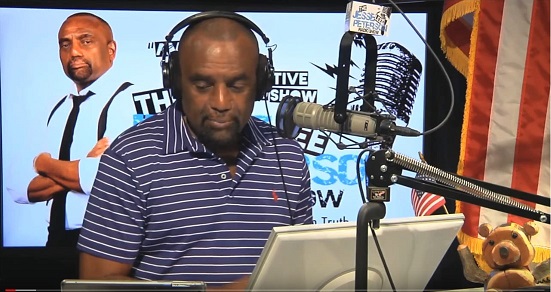 The Attack on White People: Kyle Hunt with Jesse Lee Peterson
Michael Moore is Jewish
Michael Moore, Liberals Use Alabama Result to Mock White People ...
Zionist Jews Admit That Mass Immigration Is #1 On Their Agenda
Jewish Hypocrisy - Flooding Europe with Immigrants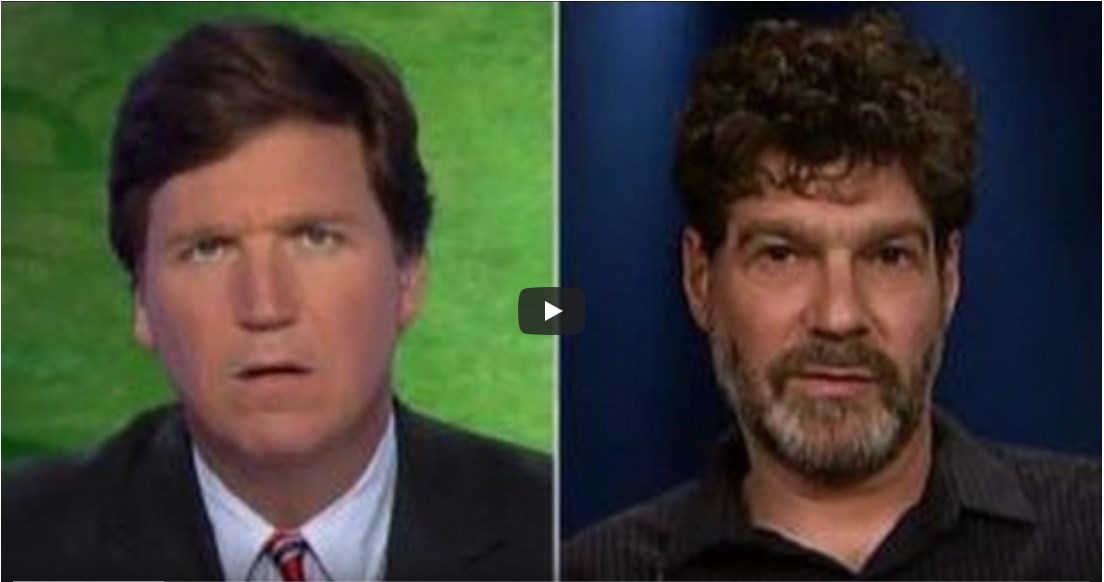 Promote Racism Against Whites
Professor objects to no white people on campus demand
Bret Weinstein, professor of Evergreen State College, pushed back on a student demand that all white people get off campus for a day because of racism and received a lot of abuse for it. He tells his story to Tucker #Tucker
Let's combat racism by being racist! Yeah!
HAARETZ is Jewish leftwing News Site.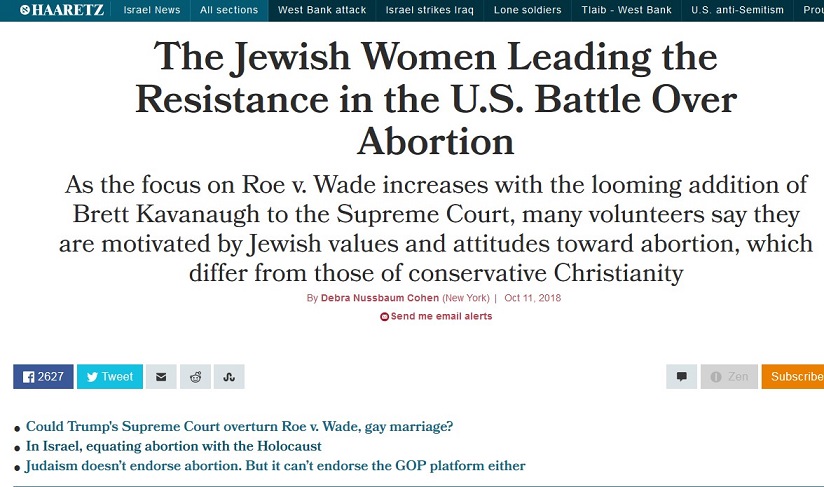 Jewish women campaign for abortion in the United States and all countries.
So called White Jewish women are at war with Christian Whites and all other races and promote abortion.