As there are good blacks, bad blacks and good whites and bad whites there are bad Jews and good Jews. We criticize many people on this website including whites, blacks and Jews but we promote anyone who are fighting for our rights and the rights of all people.
In 2006, a remarkable article—and admission—appeared in the Israeli news source Ynet News. Titled "Stalin's Jews" and written by Jewish columnist Sever Plocker, this piece confirmed the terrible crimes which Jewish Communists had committed under Stalin.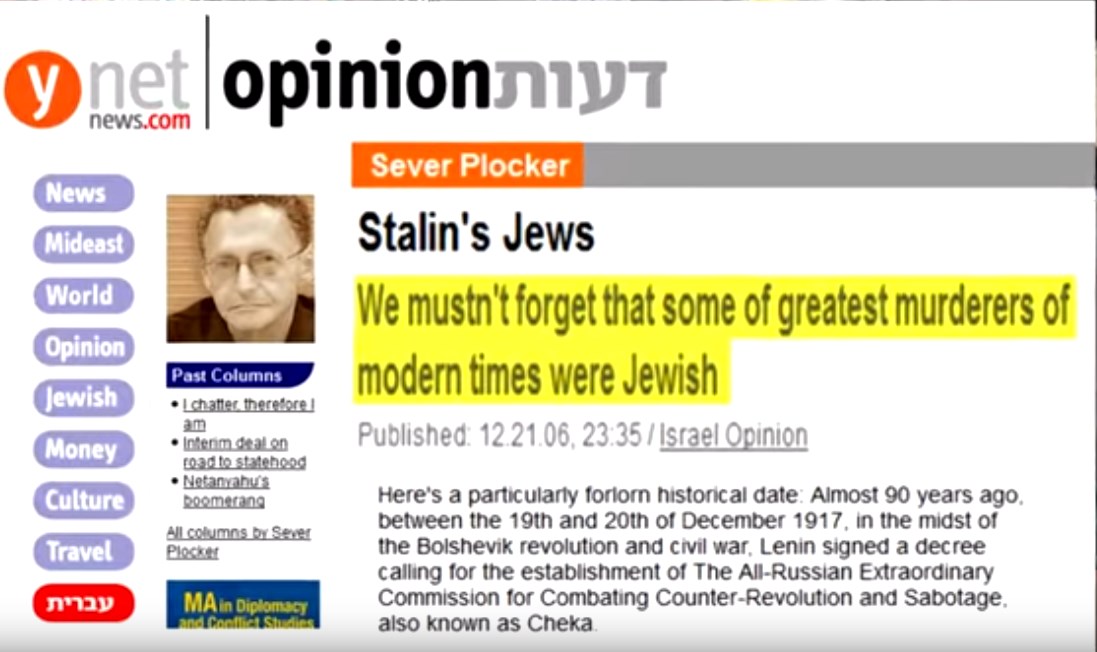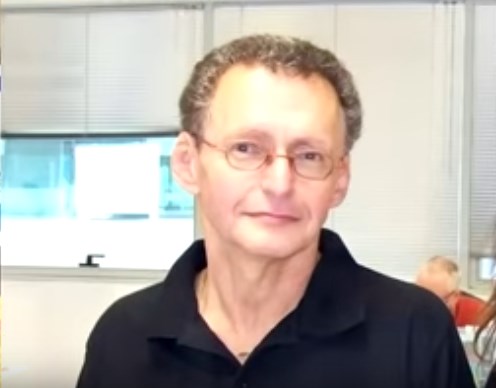 Jewish writer in Israel Sever Plocker
Israel Media Reveals The Secret Behind Communism
" This historical video shows a mainstream Israeli news-site, YNET NEWS and a courageous Jewish writer who discusses who led the worst genocide and mass murder of all time. It shows the ethnic hatreds behind much of the communist genocide and the same mindset that accompanies the genocide against the Palestinians", Blacks, Asians, Whites, Muslims and many White Jews.

"From "Monster: A Portrait of Stalin in Blood" (5 part mini-series) 1992 Executive producer: Alexander Ivankin International producer: Maya Toidze"
Stalin's Enslavement of Rural Russia (full documentary)
"Walter Durante got a Pulitzer prize for printing in the New York Times that the starvation and kulak murders were exaggerated myths. Everything is great in Stalin's New world!"
"The Russian did the very same thing to my family in Bulgaria in the late 1940's. They were Kulaks who owned a 1000 acre farm in Varna. The communist took it and told my family they were now part of the collective. They ran the farm for the government. When communism failed in the early 1990's they gave the estate back to my family. My cousin now owns and runs it."
For those who have studied the character of the Russian government, knows that the Russian government is governed by mobs and gangs, where power is concentrated in a few hands. And wherever such a concentration of power exists, there you shall find great crimes and great criminals – that is to say, psychopaths. This is the character of the Russian government. In 1991, when the Soviet Union collapsed, a power remained concentrated in a few hands. The government was not really accountable to anyone. Despite this underlying reality, everything was arranged so that it all appeared to be moving in the direction of democratic capitalism and proper checks and balances, but nothing of the kind ever happened. The objective of making the changes in the first place was to fool the West. The problem of today's Russia goes back to 1917 when the country was taken over by gangsters who called themselves "communists." We must not be naive about the idealistic terms the Russian communists used to describe their "mission." They murdered, they stole, and they oppressed the Russian people, Baltic people and the Ukrainian people, and the people of Central Asia and the Caucasus, etc. The communists made themselves into a new ruling class under Stalin and his successors. As such, the system was an enormous criminal enterprise in which tens of millions of innocent people were killed.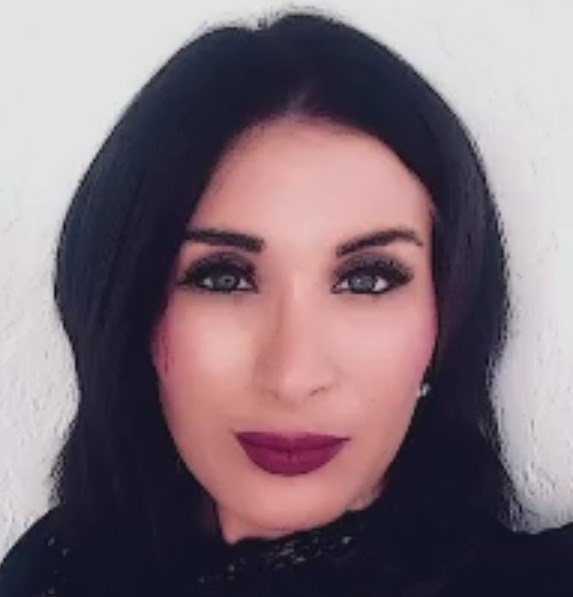 Conservatives Protest Social Media Bias At Twitter HQ…
Laura Loomer - I am thrilled. Yesterday California GOP... - Facebook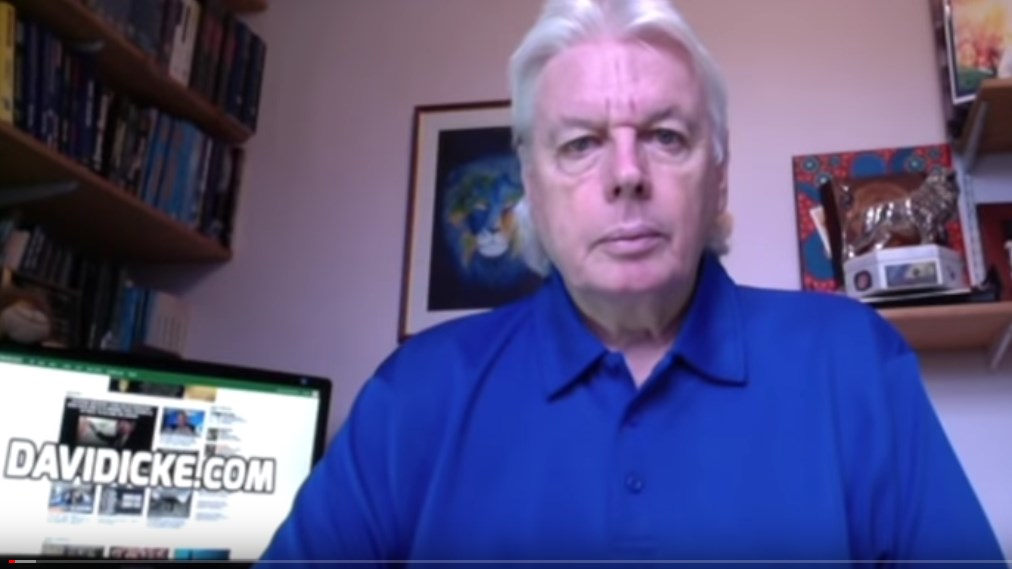 David Icke's First Inview With Israel Media by Jewish Friend
David Icke's First Interview With Israeli Media - Must Watch - Dot-Connector Videocast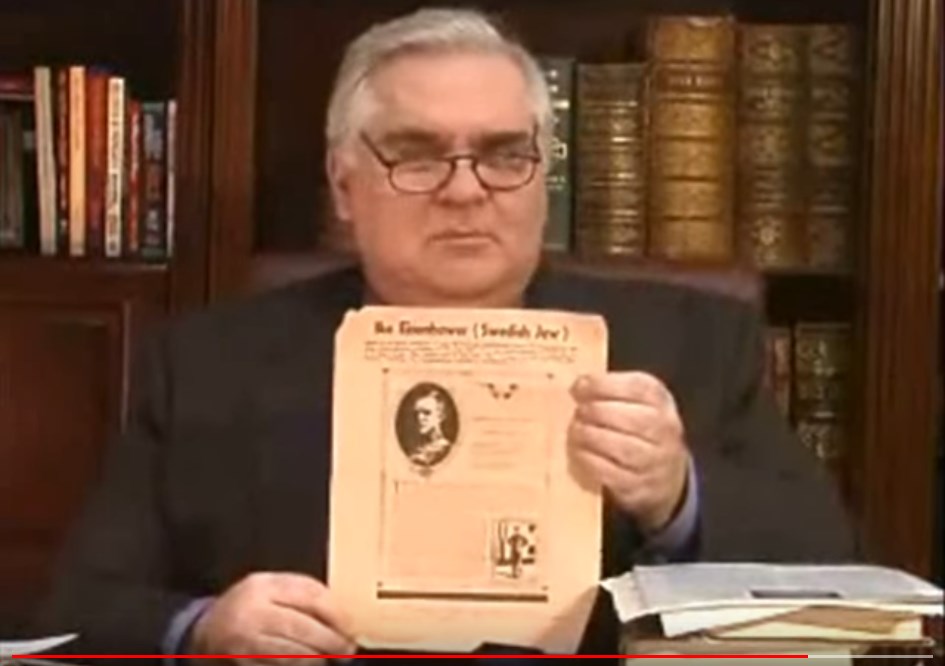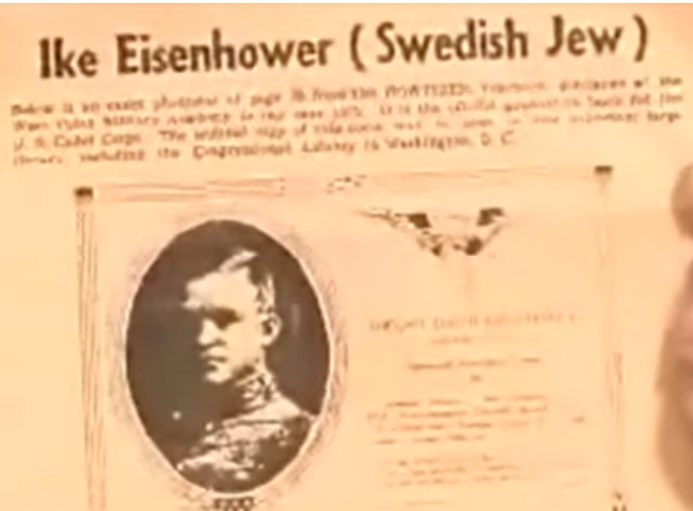 Mystery Babylon - Texe Marrs NWO
Texe Marrs talks about Howard M.Sachar (Jewish) who wrote that some Jews finance the American Revolution against British Rule.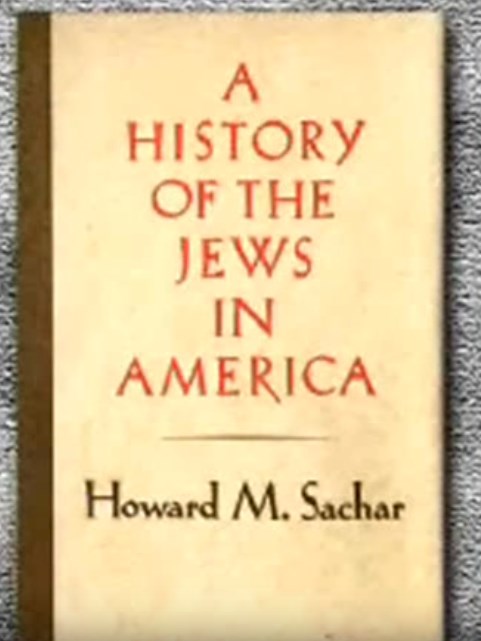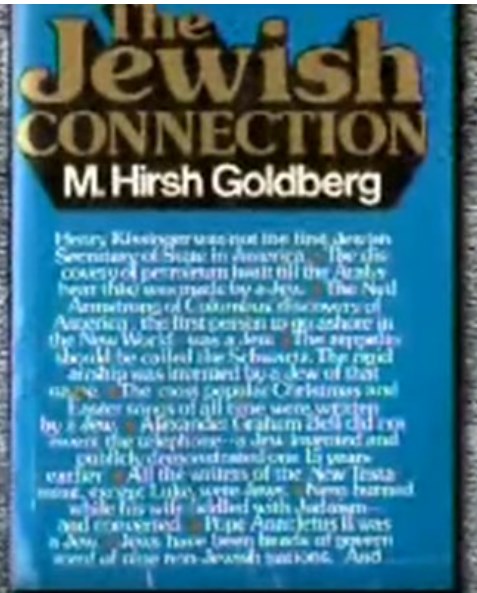 Shlomo Sand on the Invention Of The Jewish People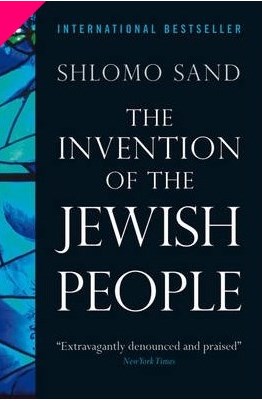 Shlomo Sand former Pro from Department of History at Tel Aviv University in Israel, is probably best known for his bestselling "The Invention of the Jewish People."
Shlomo states in his book that Jews are not descendants of Abraham. "Israeli Professor Shlomo Sand is challenging notions of a Jewish people quoted in his new book, "those who claim to be all of the Jewish people cannot claim a blood connection with the original Jewish inhabitants of the holy land, but converts along the way."
The majority of European Jews are descendants from Ice Age Europeans in Europe who over thousands of years become Celtic, Germanic, Latin, Slavic, Khazars tribes,and over a period of time some Europeans converted from gentiles to the Jewish faith. Israel is the religious homeland and Europe is the racial homeland and both European Jews and white Europeans are the same race.
How I Stopped Being a Jew, Shlomo Sand, SOAS University of London
Shlomo Sand to Secular Jews: I'm Not Jewish and Neither Are You
Shlomo Sand on the Tel Aviv Review: "How I stopped being a Jew"
002 Video Helen Thomas and Shlomo Sand Say the Truth 1
Shlomo Sand former Pro from Department of History at Tel Aviv University in Israel. There are Israeli, not Jewish people.
Shlomo Sand: 'There are Israeli, not Jewish people'
False Jews use Jews
Many of the major Jewish organizations have leaders and Rabbis who follow the Talmudic man-made laws when in reality, many of these people do not believe in God. Many of them restrict information both to the Jewish community and other communities and they use one-sided critical theory. True Jews have come to believe the anti-Semitic and racist bigotry are promoted by non-Jews when in fact, many false Jews promote hatred against True Jews and Gentiles. Many false Jews are promoting the New World Order and open borders for all countries except Israel.

Disarmament of the People
"A well regulated Militia, being necessary to the security of a free State, the right of the people to keep and bear Arms, shall not be infringed."
A flagrant threat to the Second Amendment is detailed in a 1961 State Department Memorandum, which explains how the United Nations will oversee "complete disarmament" of the American people under the ruse of preventing war. You can find this online here under the specific law - Title 22 USC section 2551, which was signed by John F. Kennedy. What is frightening about it, is the lengths they are prepared to go to in order to achieve this complete disarmament.
Dogma created to turn people against having their own guns promote guns increase crime. However, dramatized movies depicting many gun battles do not really represent American history. The American people's history with guns is a good one, and in the past, many adults right down to young lads had guns, yet the majority did not go out and commit violent acts. It was, however, important for the people to have access to them in order to protect themselves from an outside threat, should the need arise. Even Sheriffs across the United States are rising up against disarmament.
Sheriffs across the United States are rising up against disarmament.
 In a very revealing video, JPFO's Rabbi, Dovid Bendory, who incidentally is himself Jewish, tells us what Americans are facing regarding their Second Amendment rights in the near future.  It is very interesting to note that the biggest anti-gun organization is Handgun Control Inc., and their leadership is about 50% Jewish.
He gives some highly compelling arguments in his lecture presentation "The Ten Commandments of Self Defense", which uses the Jewish faith and ancient texts to answer some hard questions on the rights of self-defense. Below are some quotes from the Torah which he uses to argue for the defense of second amendment rights:
"The Torah says: If someone comes to kill you, preemptively strike him first."
"If the thief is found tunneling into the house and he is hit and killed, there is no blood guilt."
"One who breaks into a home, whether by day or night, if the homeowner kills him there is no crime."
Gun Control Today, Dictatorship Tomorrow
There are plenty of historical examples to show that government restriction and prevention of firearms can lead to dictatorship and in some extreme cases genocide of its citizens. We have cited a number of examples below and the JPFO have done up an easy with PDF, which you can download here.
1911: Turkey established gun control. From 1915 to 1917, 1.5 million non-combatant Armenians, unable to defend themselves, were rounded up and exterminated.
1929: The Soviet Union established gun control. From 1929 to 1953, about 20 million non-combatant "dissidents," unable to defend themselves, were rounded up and exterminated.
1935: China established gun control. From 1948 to 1952, 20 million non-combatant political "dissidents," unable to defend themselves, were rounded up and exterminated.
1938: Germany established gun control. From 1939 to 1945, a total of 13 million non-combatant Jews and others who were unable to defend themselves were rounded up and exterminated.
1956: Cambodia established gun control. From 1975 to 1977, one million educated non-combatant people, unable to defend themselves, were rounded up and exterminated.
1964: Guatemala established gun control. From 1964 to 1981, 100,000 Mayan Indians, unable to defend themselves, were rounded up and exterminated.
1970: Uganda established gun control. From 1971 to 1979 300,000 non-combatant Christians, unable to defend themselves, were rounded up and exterminated.
Defenseless and non-combatant people rounded up and exterminated in the 20th Century: 56 million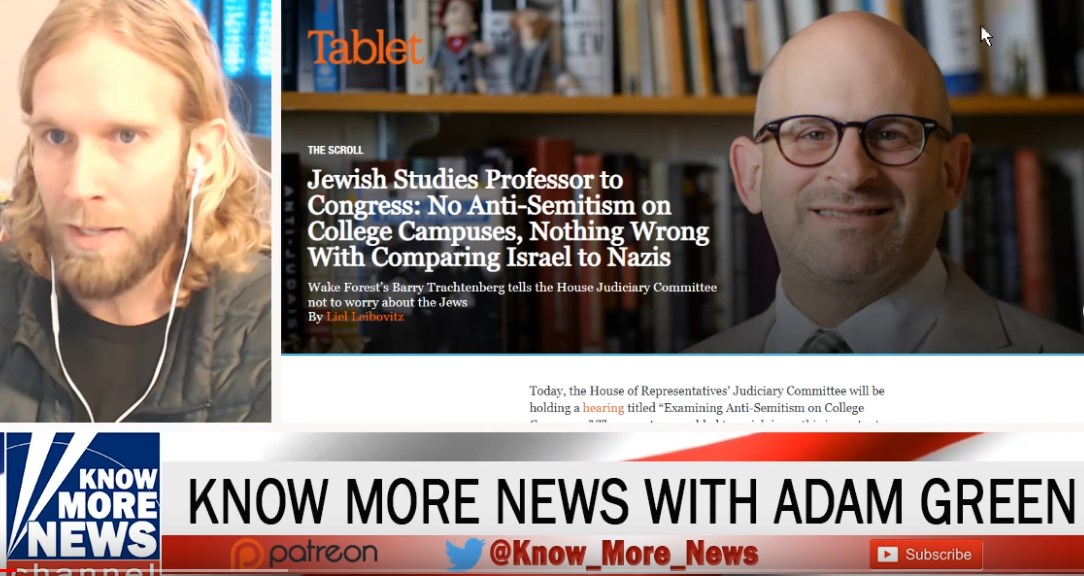 Know More News with Adam Green https://www.knowmorenews.org/
Jewish Rabbi David Bar-Hayim
Jewish Rabbi David Bar-Hayim is against the non-white invasion into White countries.
"A jewish Rabbi explains planned mass migration and backgrounds. He confirms the criminality and immorality of the agenda of mass migration and that many biological jews are behind it. Source: www.machonshilo.org Her underlines, that these jews do not represent the jewish people, but the "cultural marxism" and "internationalism" (which was heavily financed by jewish banksters...). According to the (jewish) Torah, people must have their own nations states, inherited values, own culture, etc. and NOT promoted by the propaganda of these cultural marxists, in politics, massmedia, etc., and their powerful backers."
RABBI: Biological Jews behind Open Borders for White Countries ! (Read Text!)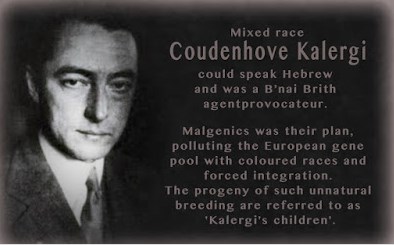 Rabbi David Bar-Hayim.
Interview with the head of Machon Shilo, Rabbi David Bar-Hayim.
The Replacement Theology & False Messianism of Chabad
Interview of Rabbi David Bar-Hayim Shlitta, Av Bet Din of Machon Shilo, with Rabbi Yair Hoffman, for Vosizneias.com. Please visit MachonShilo.org.
Rabbi Yaakov Shapiro explains what the goal of Zionism is.
Why did Zionists created Zionism
CMES hosted a speaking event featuring Rabbi Yakkov Shapiro. The event was held at the International Law Institute in Washington, D.C. Rabbi Shapiro is the rabbi of a congregation in Queens, New York. He is best known for his outspoken stance defending the historic Orthodox Jewish position that rejects the concept of Jewish nationalism and therefore opposes Zionism and does not recognize Israel as the Jewish State.
Has Zionism Hijacked Judaism. - Rabbi Yaakov Shapiro
In this interview, Rabbi Yaakov Shapiro, rabbi of Beis Medrash of Bayswater, explains the motives behind the claims of Netanyahu and other Israeli leaders to represent all Jews. He explains how Zionism, starting from Theodor Herzl, unilaterally arrogated to itself the right to speak in the name.
The Real Reason that Netanyahu and Israeli Leader's Claim to Speak for All Jews
Jewish Comments
Jews are loving People with big heart they don't hate gentiles they love and they are awesome
Tears came to my eyes, when you spoke Rabbi Shapiro. Thank you so much for standing up to Zionists, they do not speak for Jews in America or diaspora or represent us. From Sadie, A loyal American Jew in Maryland whose family of Portuguese Jews came into South Carolina, over 250 years ago.
Katie Hopkins (gentile) visiting Israel

These children explain a piece of graffiti in the refugee camp, of Israelis stealing water from Palestinians.
"The Jews took all the water in our country"
Katie Hopkins: "Israel is my natural home" (FULL SPEECH)
Katie Hopkins of TheRebel.media gave this speech to over 300 fans in Tel Aviv, Israel. It was her first visit to the country she calls her "natural home." MORE: http://www.RebelIsrael.com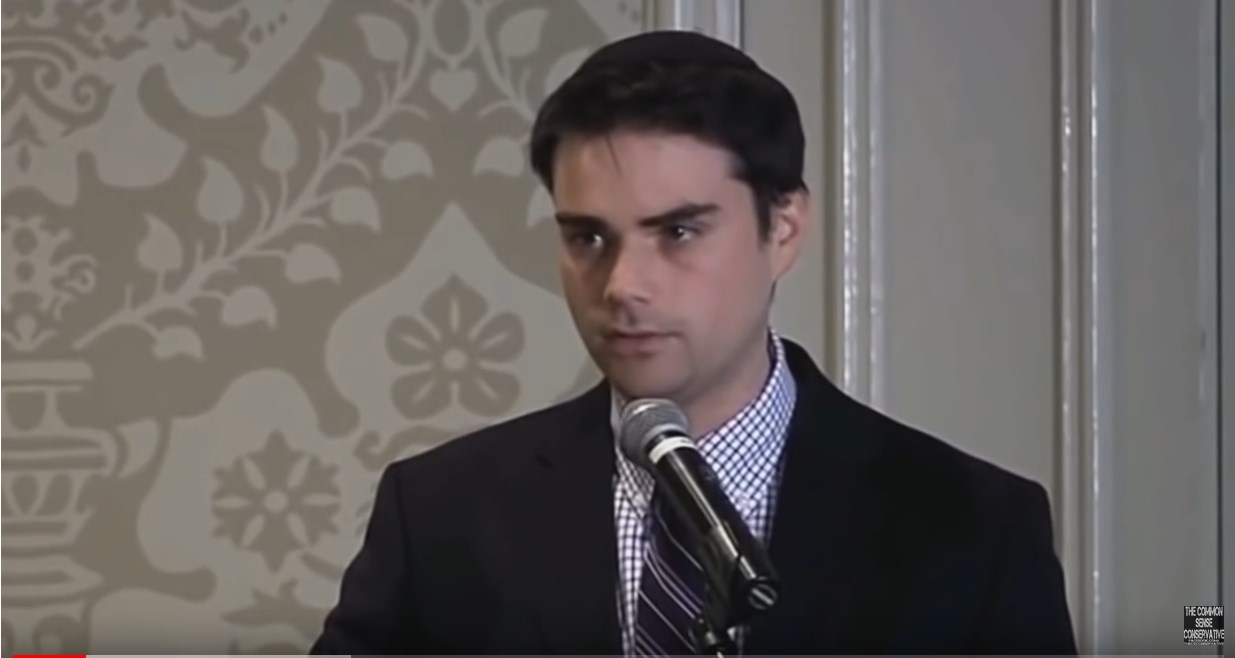 American European Jew Ben Shapiro
Ben Shapiro - White Privilege (Full)
Ben Shapiro; Destroys the lefts new tactic of "White Guilt "
Indian Student Ask Ben Shapiro On White Privileges, Gets A Proper Reply
High School Teacher Confronts Ben Shapiro, Instantly Regrets It!!!
Ben Shapiro on Gay Marriage, Gun Control, and Piers Morgan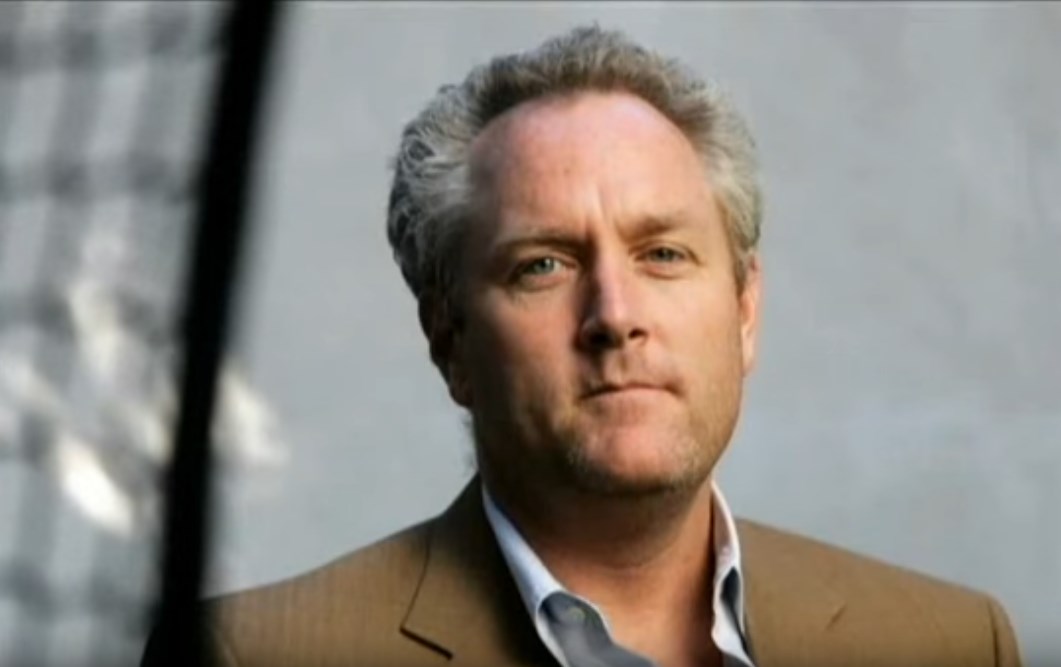 Andrew Breitbart Called Sheriff Arpaio Hours Before His Death
Andrew Breitbart Jewish faith. The founder of Breitbart News Agency and many people say he was killed by the Deep State ( Globalist) for fighting for our rights.
'Mancow' Muller: Breitbart Was Murdered!! 1/2
Is This What Killed Andrew Breitbart? The CIA Heart-Attack Gun
Why Andrew Breitbart, Michael Hastings and Tom Clancy were Murdered.
Andrew Breitbart at The Heritage Foundation
Andrew Breitbart Videos
Andrew Breitbart: Cultural Marxism and Dishonest Media
The Politics of Hollywood with Andrew Breitbart
Andrew Breitbart - Righteous Indignation
Andrew Breitbart Explains Cultural Marxism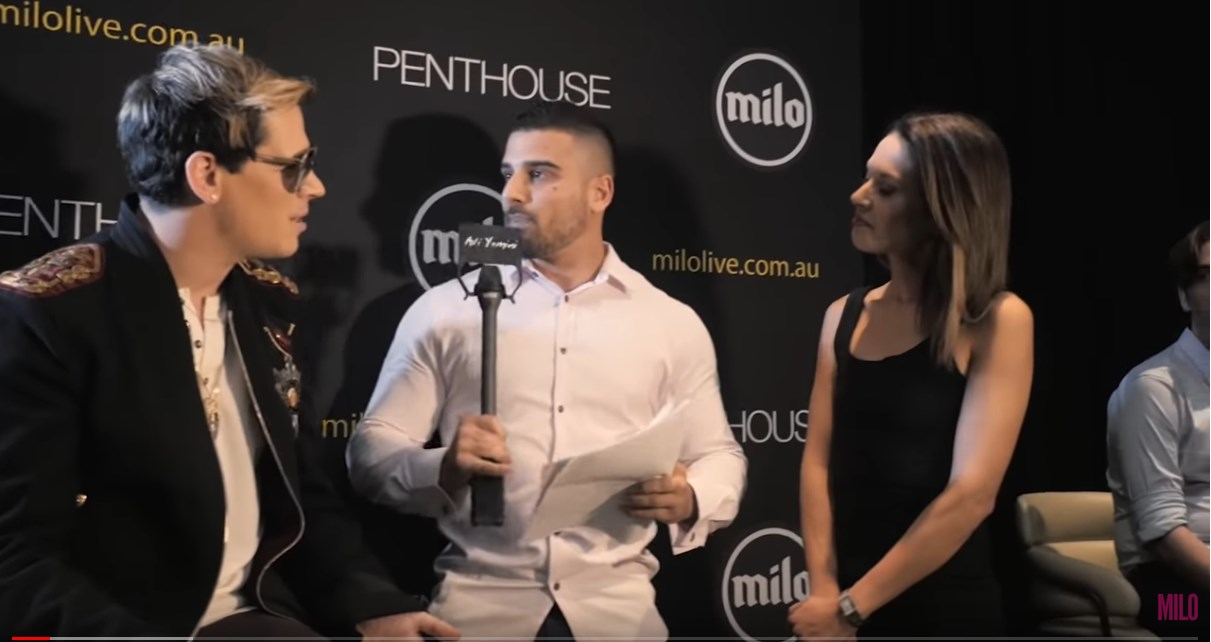 Milo Yiannopoulos on the right.
Milo talks about muslims, racism,and how Europe has changed.
Milo On Why Britain Should Leave The EU: To Stop Muslim Immigration
Milo: The Alt-Right Is Going Nowhere and This Is Why
Milo's 12 Steps to Destroy the Alt Right
Professor Norman Finkelstein, Miko Peled, Benjamin Freedman, Aaron Russo, Brother Nathanael, Michael Savage and Mark Steyn all advocate and embody the true Jewish spirit and are against anti-Semitic attitudes promoted by false Jews, Zionist Globalists and the elite few.
Professor Norman Finkelstein
Norman Finkelstein is an author who primarily deals with research surrounding the Israeli-Palestinian conflict. He is also passionate about the Holocaust, motivated by the experiences of his parents and has had a controversial career writing scathing reviews of prominent scholars who he accuses of misrepresentation of fact, in order to defend Israel.
He writes about many charged topics such as Zionism and allegations of the "holocaust industry" used by Israel to further its financial interests. After a publicized feud between himself and another academic, he was forced into resignation from his tenured position. In 2008 he was banned from entering Israel for the next decade.
Best of Norman Finkelstein, Jewish Heavyweight in Anti-Zionism
Finkelstein Dismantles the Logic of Zionism
Zionist Israeli Girl Debates Jewish Professor Dr. Norman Finkelstein
Miko Peled



Miko Peled is an Israeli peace activist and author of the book: "The General's Son: Journey of an Israeli in Palestine". Born into a prestigious Israeli Zionist family, it was most surprising that after his niece was killed in a Palestinian suicide attack, he placed the blame squarely on the state of Israel.
Peled wrote in a June 2012, op-ed, (a page of special features usually opposite the editorial page of a newspaper); for the Los Angeles Times which states:
"Israel is faced with two options: Continue to exist as a Jewish state while controlling the Palestinians through military force and racist laws, or undertake a deep transformation into a real democracy where Israelis and Palestinians live as equals in a shared state, their shared homeland. For Israelis and Palestinians alike, the latter path promises a bright future."
To hear this honest, ground breaking talk from Peled revealing the truth about the terror state of Israel watch: An honest Israeli Jew tells the Real Truth about Israel
Synopsis: In 1997, a tragedy struck the family of Israeli-American Miko Peled. His beloved niece, Smadar, was killed by a suicide bomber in Jerusalem. That tragedy propelled Peled onto a journey of discovery. It pushed him to re-examine many of the beliefs he had grown up with, as the son and grandson of leading figures in Israel's political-military elite, which transformed him into a courageous and visionary activist in the struggle for human rights and a hopeful, lasting peace between Israelis and Palestinians.
In "The General's Son," Peled writes about growing up in Jerusalem in the heart of the group which ruled the then-young country, Israel. He describes the path he took being his belief in peace between the two peoples living in the Holy Land. He paints numerous touching portraits of Palestinian and Israeli peace activists he has worked with in recent years.
No Jews Are Israelite Descendants ~ Miko Peled Israeli General's Son
Benjamin Freedman (pictured right), was a successful European Jewish businessman of New York City, United States, who was at one time the principal owner of the Woodbury Soap Company. He broke with organized Jewry after the Judeo-Communist victory in 1945 (2nd world war). He spent the remainder of his life, and a great part of his fortune (at least 2.5 million US dollars), exposing the anti-Semitic Zionist tyranny which has superimposed itself on the United States.
Mr. Freedman knew what he was talking about because he had been an insider at the highest levels of Jewish organizations and knew about anti-Semitic Zionist, false Jewish dirty tricks to gain power over different countries. Mr. Freedman was personally acquainted with Bernard Baruch (American financier and political consultant), Samuel Untermyer (who made a speech in 1933 declaring a 'holy war' by the Jews against Germany), Joseph Kennedy (Father of JFK) and three former American presidents; Woodrow Wilson, Franklin Roosevelt and John F. Kennedy and many people of power.
Benjamin Freedman's 1961 Speech at the Willard Hotel
Benjamin H. Freedman's excellent speech on how two World Wars were started and why the US was eventually drawn in.
Aaron Russo
Aaron Russo was a Jewish producer and filmmaker who sadly passed away in 2007 from cancer. An activist and a truth seeker, he exposed the Rockefeller involvement in the creation of feminism, which was pushed for sinister reasons including the Establishment of the New World Order and Central banking. He became involved in politics in the early 90s when he produced a documentary called, "Mad As Hell".
Feminism Was Created To Destabilize Society, Tax Women and set up the NWO
Terminally Ill Jewish Whistleblower Aaron Russo Exposes The Zionist New World Order

Brother Nathanael
Brother Nathanael (pictured right), is a well-known activist. On his website, "Real Jew News", as well as his hugely popular YouTube channel which produces short, yet effective videos on similar content to his website. He writes critical analysis articles that are about the crimes of the false Jewish Supremacists.

Why I left Judaisim?
The Jewish Talmud Exposed

How The Jews Mock Jesus Christ
Michael Savage
Dr. Michael Savage is heard by hundreds of thousands of listeners each week via his video podcast, "The Savage Nation". He is also the best-selling author of 25 books and earned himself a "freedom of speech award" in 2007, from Talkers Magazine.
He is a crucial figure in the fight for free speech and American ideas today with his open discussion about liberalism, truth, and culture.
He is infamous for being the only media personnel from the United States to ever be blacklisted from a First World Country. In 2009, he was banned from visiting Britain which earned him worldwide media attention resulting in the New Yorker magazine profiling him.
Michael Savage Larry King FULL Interview - November 2015
November 2015, Radio Talker Michael Savage tells Larry why no one but Donald Trump can stop Hillary Clinton from a 2016 win. Plus his warning of a future America with no borders, no language and no representation and the solutions he offers in his book "Government Zero."
Mark Steyn
Born in 1959, Mark Steyn (pictured right) is an author, journalist and political commentator who was baptized with Jewish roots through his great grandmother. He has written five books with the most well known being the New York Times bestseller; "America Alone: The End of the World As We Know It".
He has written a number of opinion pieces on multiculturalism and Islam in the West with a stance generally considered to be quite controversial.
An example of his stance on Islam from the Jewish World News:
"Can Islam be made to live with the norms of free societies in which it now nests? Can Islam learn – or be forced – to suck it up the way Mormons, Catholics, Jews and everyone else do? If not, free societies will no longer be free. Pam Geller understands that, and has come up with her response. By contrast, Ed Miliband, Irwin Cotler, Francine Prose, Garry Trudeau and the trendy hipster social-media But boys who just cancelled Mr Fawstin's Facebook account* are surrendering our civilization. They may be more sophisticated, more urbane, more amusing dinner-party guests ...but in the end they are trading our liberties."
Mark Steyn – Defending Free Speech
Conrad Black Interviews Mark Steyn
Images courtesy of Wikipedia, Wikipedia, Good reads, Huge Questions, A Different Perspective, WXLM, Wikimedia

18/12/2018H