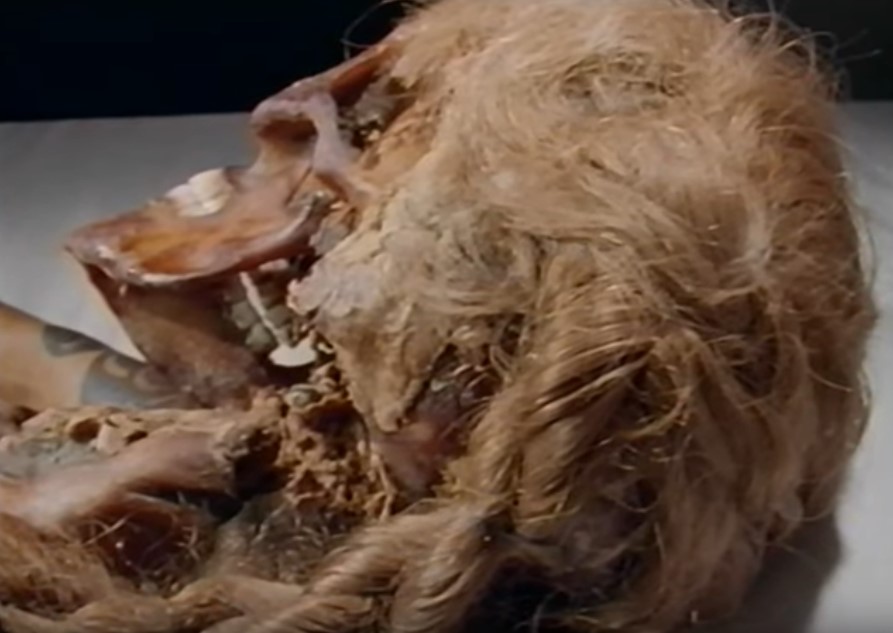 White Europeans tribes lived in the Russian Siberian.
NOVA: Ice Mummies: Siberian Ice Maiden (1998-TV)
The mummy of a 2400-year-old woman found on the Steppes of Siberia reveals a legendary warrior culture Ice Mummies: Siberian Ice Maiden: PBS Airdate: November 24, 1998 / "Tonight on NOVA, sacrificial horses guard her tomb. Gold and silk adorn her body. For 24 centuries, she was frozen in time. Was she a priestess? A warrior chief? NOVA unearths the secrets of "The Siberian Ice Maiden"." TRANSCRIPT:
https://www.pbs.org/wgbh/nova/transcr...
No no no they literally had blonde hair how could they be Mongolian
I was with them until they displayed the Mongoloids as if they are related to the ancient mummies. It's obvious the mummies were Caucasian