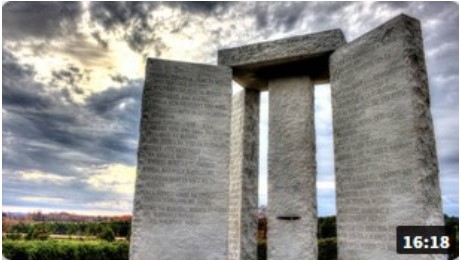 Revelations 6:8 And I looked, and behold a pale horse: and his name that sat on him was Death, and Hell followed with him. And power was given unto them over the fourth part of the earth, to kill with sword, and with the beasts of the earth
Alex Jones Live At The Georgia Guidestones: Birthplace Of The Great Reset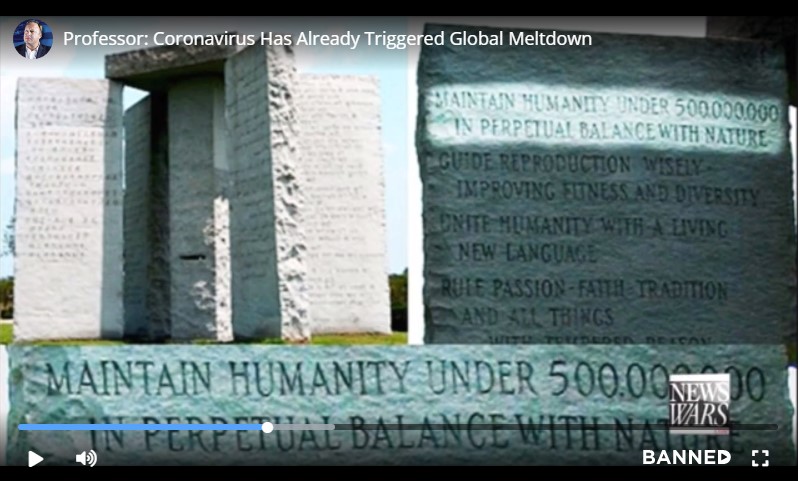 The world's population today is 7.8 billion, and the globalist wants to get it down to 500 million according to the Georgia guide stones.
27 Bizarre Facts About The Georgia Guidestones
The Georgia Guidestones are a granite monument erected in 1980 in Elbert County, Georgia, in the United States. A set of 10 guidelines is inscribed on the structure in eight modern languages and a shorter message is inscribed at the top of the structure in four ancient language scripts. Wikipedia
Address: 1031 Guide Stones Road, Elberton, GA 30635, United States
The globalist use the media to promote ideas to destroy the family and reduce the birthrate
Destroy family and marriage

Promote same-sex marriages

Remove the word, mother and father

Destroy good morals and beliefs

To create helplessness and nothing can be done to challenge the globalist and therefore, people don't fight back

Globalist is against nationalism and promotes bad attitudes to destroy society by promoting socialism/communism, liberalism and conservatism,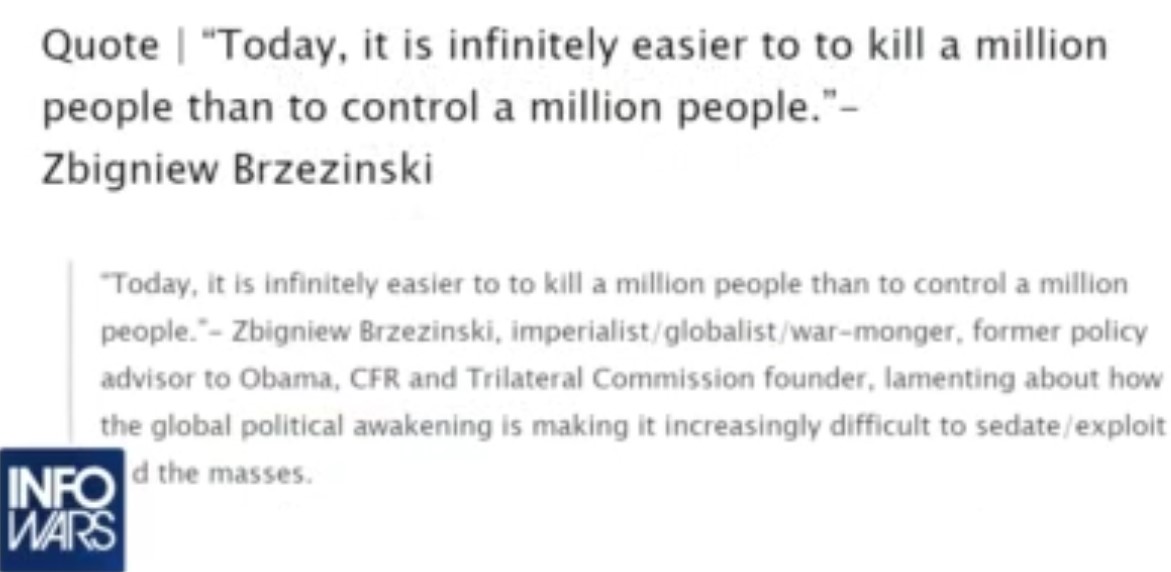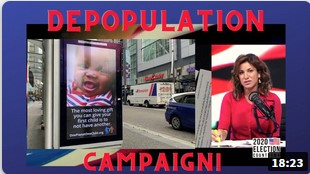 DEPOPULATION Billboard Campaign! 1 Child only & Abortions.
No matter where you are in the world, you can go up in a small aircraft, and see that the planet is far from being overpopulated. In fact you could fit all the people in the world in one of the U.S.'s smallest states.
It's putting all your eggs in one basket. My aunt had one kid. He is in jail for the rest of his life and a meth addict. My neighbor had one and he died in a car accident and now she is miserable as she is too old to have another kid.