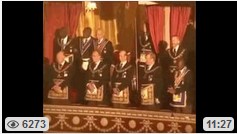 A naked statue of trump with a freemason ring on in a freemason pose?
Freemasons MOCKING the American People
Freemasonry is based on Jewish talmud and kabbalah dude !! Go read their encyclopedias !!
A naked statue of trump with a freemason ring on in a freemason pose? That isnt occult. That isnt hudden. That is anti trump propagnada.
This video shows SATAN'S FREEMASONS CELEBRATING 300 YEARS of DECEIVING the American People. George Washington, a Freemason, is prominently featured in this MOCKERY of the American People. Ben Franklin, a Freemason, is also featured.
Have you ever seen a TV ad for the Freemason's Shriner's Hospitals? href="https://www.youtube.com/results?search_query=shriners+tv+ad" target="_blank">https://www.youtube.com/results?search_query=shriners+tv+ad .
The Shriners are 33rd degree Freemasons who wear RED hats. They are at the top of Freemasonry.
Here is a list of some of the 33rd Freemasons that shows American politicians, PREACHERS, actors, etc. http://www.biblebelievers.org.au/33rd.htm
Satan's Freemasons feel comfortable enough to MOCK you now Freemasons are DEEPLY involved in the FAKE COVID "pandemic", with the GUIDANCE from the Vatican JESUITS. These are the endtimes of the Bible. You can believe me now, OR you WILL believe me later when it's too late.
Initial List of 33rd Degree Masons
Albert Pike addressing the 23 Supreme Councils of the world on July 14, 1889:- "To you, Sovereign Grand Instructors General, we say this, that you may repeat it to the Brethren of the 32nd, 31st and 30th degrees: 'the Masonic Religion should be, by all of us initiates of the high degrees, maintained in the purity of the Luciferian Doctrine. . ." It is said that only two U.S. Presidents: Abraham Lincoln and John Kennedy, were not either Masons or elite members of affiliated bodies
John Adams
(King) Umberto Agnelli
Buzz Aldrin
Yasser Arafat
(Patriarch) Athenagoras I
Gene Autry
Tobias Axelrod
Rabbi Dr. Leo Baeck
Foster Bailey
Admiral G.W. Baird
Achille Ballori
M.H. Barroso
Bernard Mannes Baruch
Harry L. Baum
Daniel Carter Beard (Boy Scouts)
Alain Bernheim
Justice Hugo Black
Jonathan Blanchard
Tony Blair
John Wilkes Booth
Rev. William Booth (Salvation Army)
Hayden C. Boyce
Werner von Braun
John C. Breckinridge
Sir Richard Burton
Senator Byrd
Plutarco Elias Calles
James Cameron
Jimmy Carter
Hugo Chavez
Richard Cheney
Sir Winston Churchill
Henry Clausen
William J. Clinton
Howell Cobb
James B. Conant
Kenneth Copeland
Copin-Albancelli
John H. Cowles
Adolphe Cremieux
Francesco Crispi
Aleister Crowley
Delmar Darrah
Morris B. de Pass
Richard DeVos (Amway)
Walt. Disney
Sen. Bob Dole
General James Doolittle
John Drick
Allen Welsh Dulles
John Foster Dulles
Gerard (Papus) Encausse
Frederick Engels
Senator Sam J. Ervin
Walter M. Fleming
Gerald Rudolf Ford
Henry Ford
(King) Frederick II
Gaylord Freeman
Corrado Ballaco Gabrieli
Harman Gansvort
Giuseppe Garibaldi
Newt. Gingrich
John Glenn
Barry Goldwater
Mikhail Gorbachev
Al Gore
J.J.J. Gourgas
Rev. Billy Graham
James Graham
Col. James "Bo" Gritz
Rev. Kenneth Hagin
Manly P. Hall
Mark Hatfield
Jesse Helms
Christian A. Herter
Richard Holbrooke
J. Edgar Hoover
Col. Edward Mandell House
King Hussein
Saddam Hussein
Rex Hutchens
Burl Icle Ives
Jessie James
Rev. Jesse Jackson
Andrew Johnson
Lyndon Baines Johnson

Dr. Bob Jones Sr.
Jack Kemp
Duke Michael of Kent
Alexander Kerensky
John Kerry
Sir Henry Kissinger
C. Fred Kleinknecht
Kenneth S. Kleinknecht
Helmut Kohl
Ted Kollek
Arnoldo Krumm-Heller
Curtis Lemay
Adriano Lemmi
Lyman Lemnitzer
Vladimir Lenin
McIlyar H. Lichliter
Albert Lontaine
Gen. Douglas MacArthur
Albert G. Mackey
Sir Henry MacMahon
Robert McNamara
Vasili Maklakov
Nelson Mandella
Domenico Margiotta
Thurgood Marshall
James G. Martin
Karl Marx
(Baron) Yves Marsaudon
Douglas E. Maxwell
Joseph Mazzini
Lord Alfred Milner
Francoir Mitterand
Henry Morgenthau
Benjamin Netanyahu
G. Bromley Oxnam
Olof Palme
Henry Palmerston
Shimon Peres
Albert Pike
Dr. Norman Vincent Peale
Prince Phillip
Roscoe Pound
(Gen.) Colin L. Powell
Major General John Quitman
Yitzak Rabin
Ronald Reagan
Joseph Rettinger
Harman Gansvort Reynolds
Marshall S. Reynolds
Michel Reyt
Cecil Rhodes
Oral Roberts
Franklin D.Roosevelt
Theodore Roosevelt
Paul Rosen
James Rothschild
Charles Taze Russell
Bishop Carl J. Sanders
Jacob Schiff
Bill Schnoebelen
Gerhard Schroeder
Rev. Robert Schuller
Ronald A. Seale
Rev. Al Sharpton
Senator Simpson
Joseph Stalin
Rudolph Steiner
William H. Taft IV
R.W. Thompson
Storm Thurmond
William Timmons
Leon Trotsky
Harry S. Truman
Re. Canon Richard Tydeman
Pierre G. Vassal
Felix Warburg
Paul Moritz Warburg
Earl Warren
George Warvelle
Chaim Weizmann
H.G. Wells
William Wynn Westcott
Earl Wheeler
Leo Wheeler
W.L. Wilmshurst
John Yarker
Leon Zeldis
---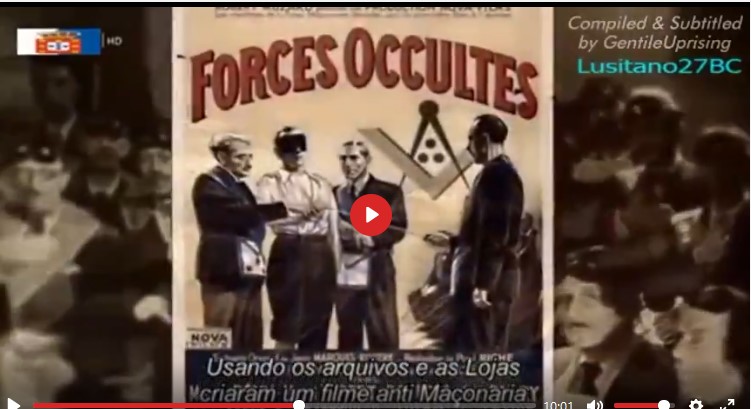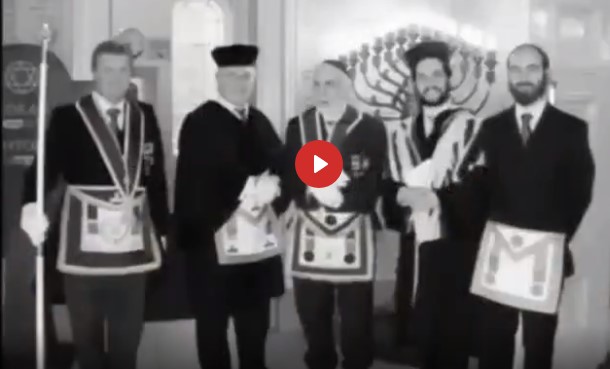 MASONS ARE DECEIVED SPINELESS & GUTLESS LIARS TO THERE OWN RACE & FAMILY!
FREEMASONRY IDEAS ARE CHILDISH.
STAND UP & BE YOUR OWN MAN & NOT BE A VICTIM OF THE ZIONIST JEWS HIDING IN THE SHADOWS OF FREEMASONRY, WHO WANT TO DESTROY WHITE PEOPLE.
https://www.bitchute.com/video/DdisU46gAxL1 THE EVIL OF FREEMASONRY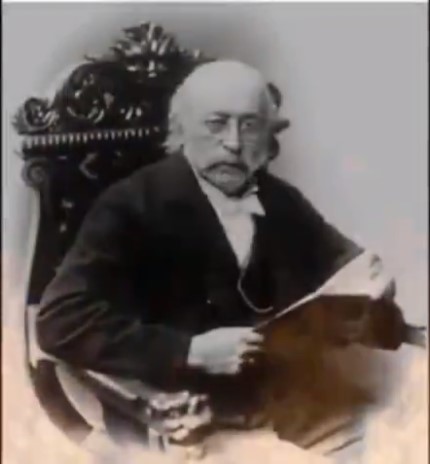 Jewish Rabbi above said the following: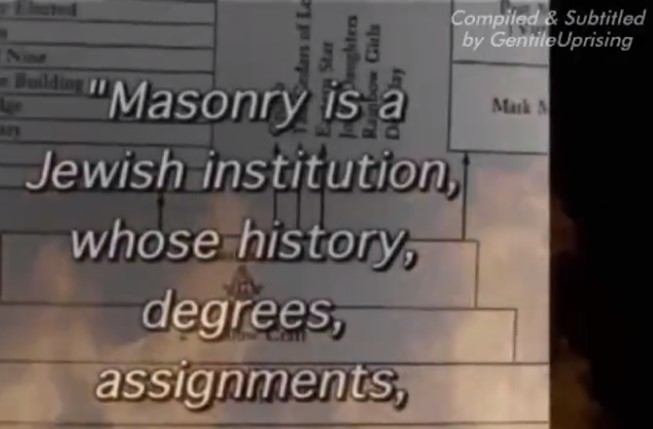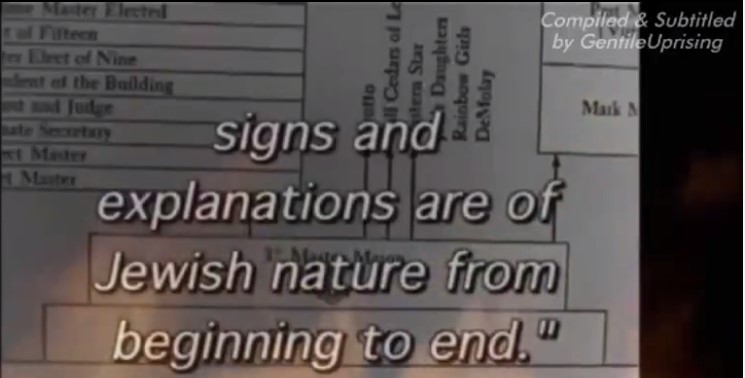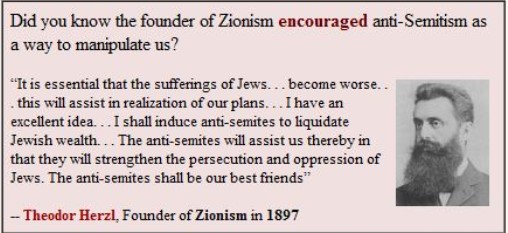 Theodor Herzl said the following: