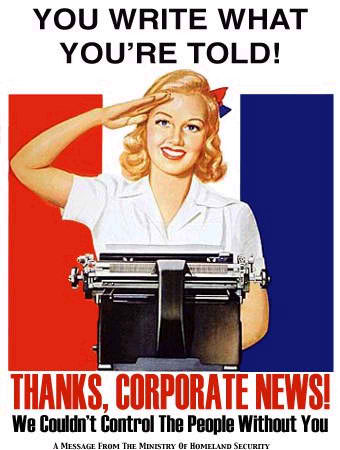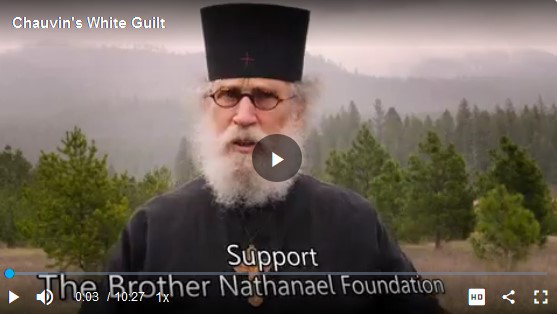 Chauvin was on trial for being White, not 'murder.
Brother Nathanael April 27, 2021 @ 3:53 pm
Text-Text-Text
Chauvin's White Guilt
If your name is Derek Chauvin you're guilty before proven innocent.
If you're a black criminal like George Floyd you're innocent despite any facts proving guilt.
Chauvin was on trial for being White, not 'murder.'
Floyd's death was mostly due to an overdose of fentanyl coupled with cardiovascular problems.
Now perhaps Chauvin wasn't a perfect cop, and Floyd did have a drug problem, so it seems destiny had them meet that day.
Yet, as fate had it, the verdict against Chauvin was already fixed, gaveled in an atmosphere of mob justice within only days of George Floyd's death.
The jury confirmed what the Jew-owned media had long before affirmed.
Look into your own heart and then look into the heart of another
Because when you look deeply enough into the heart of another, what you will find is yourself.
- Max Igan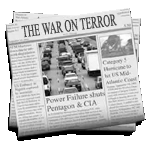 Do yourself and your family a favor...
Dont Fall into the Sheeple Pit...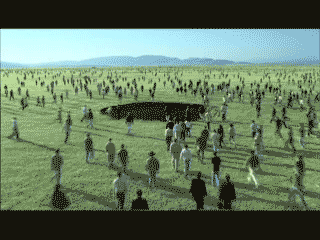 TURN OFF YOUR TELEVISION!
Ignore the TV Media
Investigate the Truth.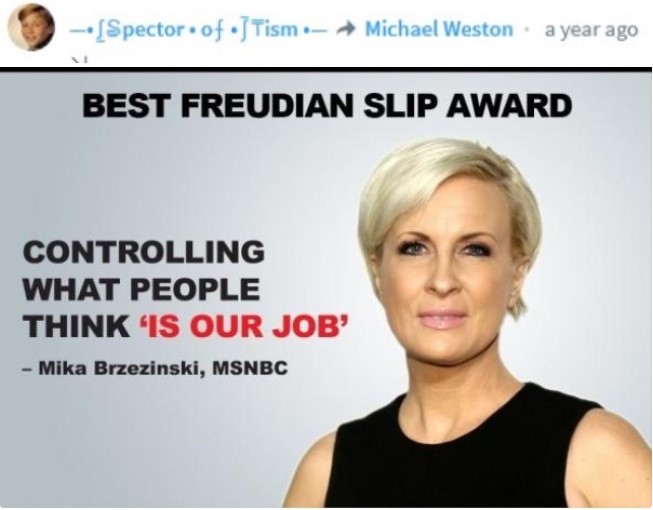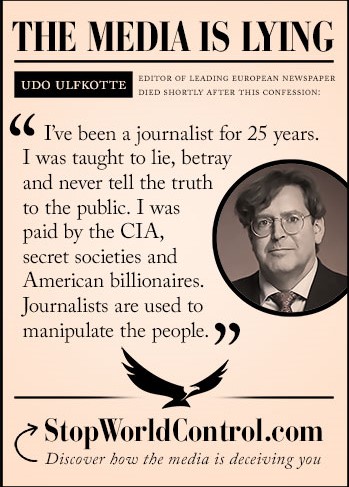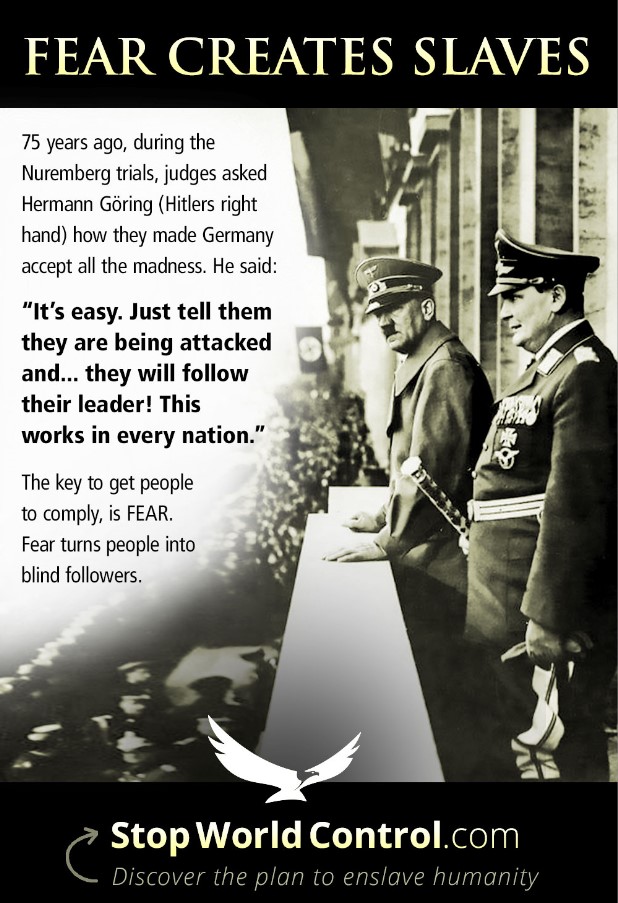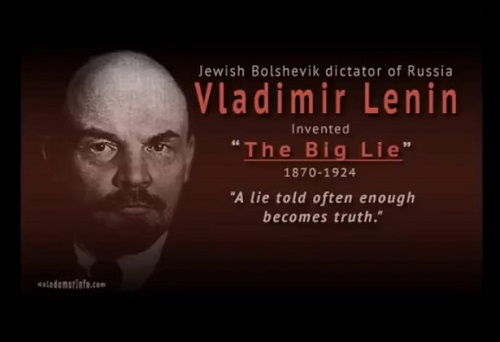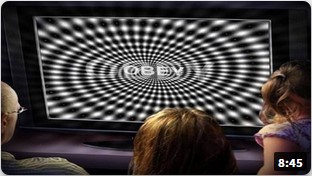 Liberal Hypocrisy And Brainwashing Explaine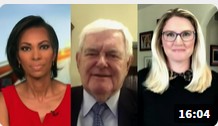 Fox News Channel Admits George Soros Off Limits To Talk About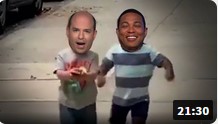 CNN Crybabies Sue Over Viral Meme Video33,961 views·Sep 19, 2020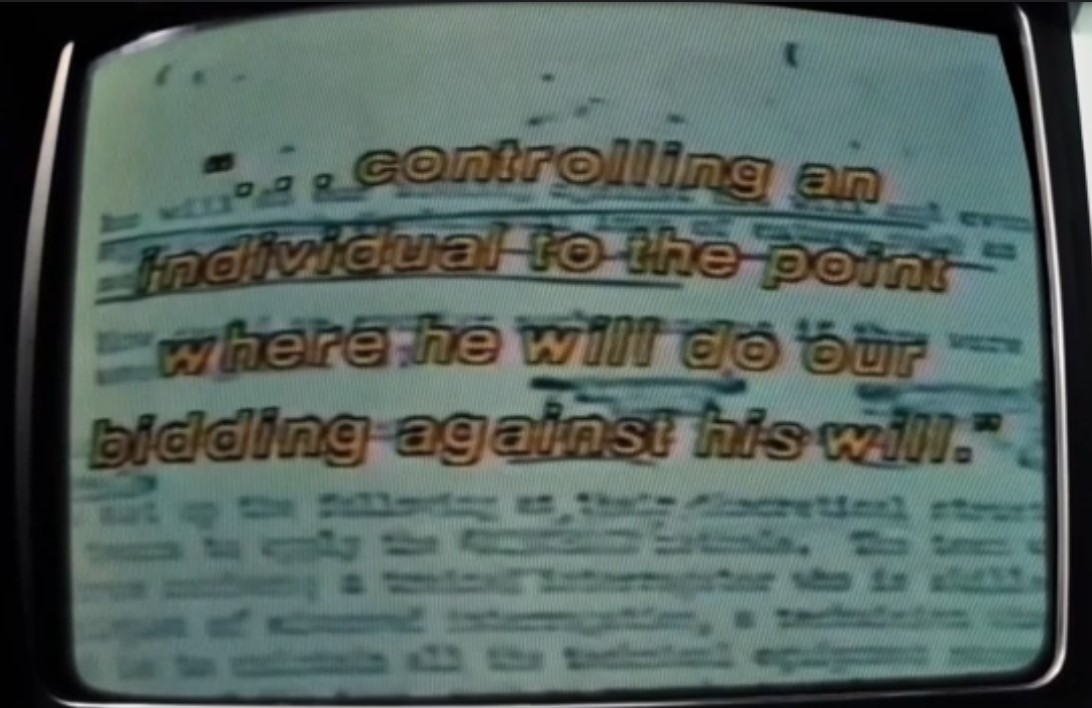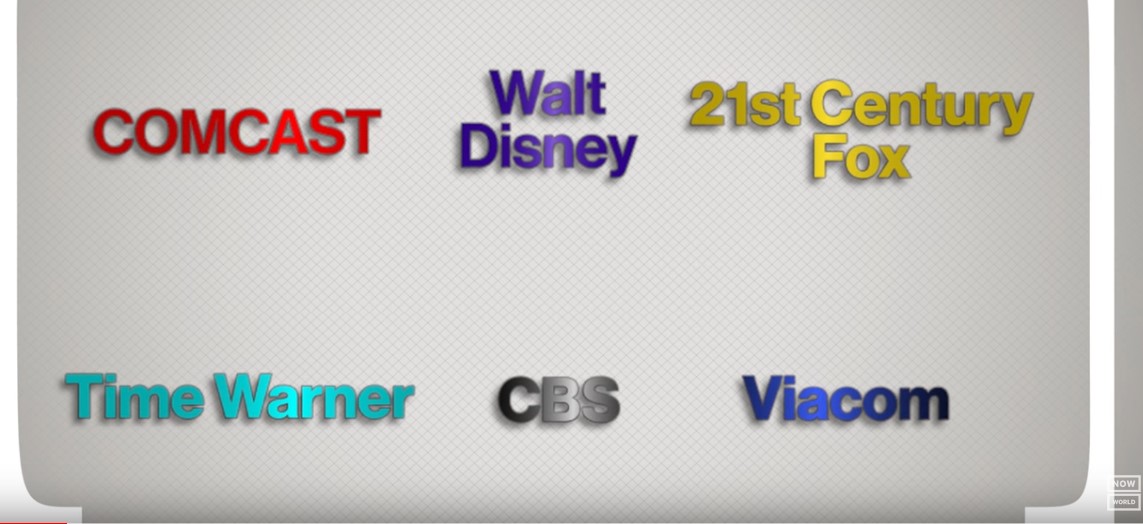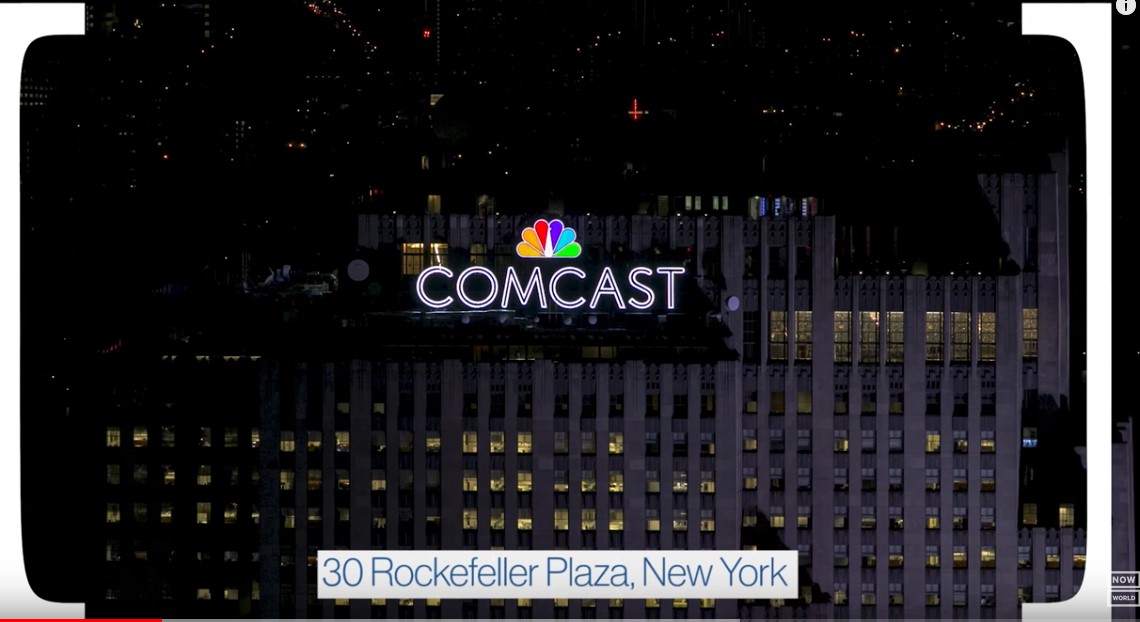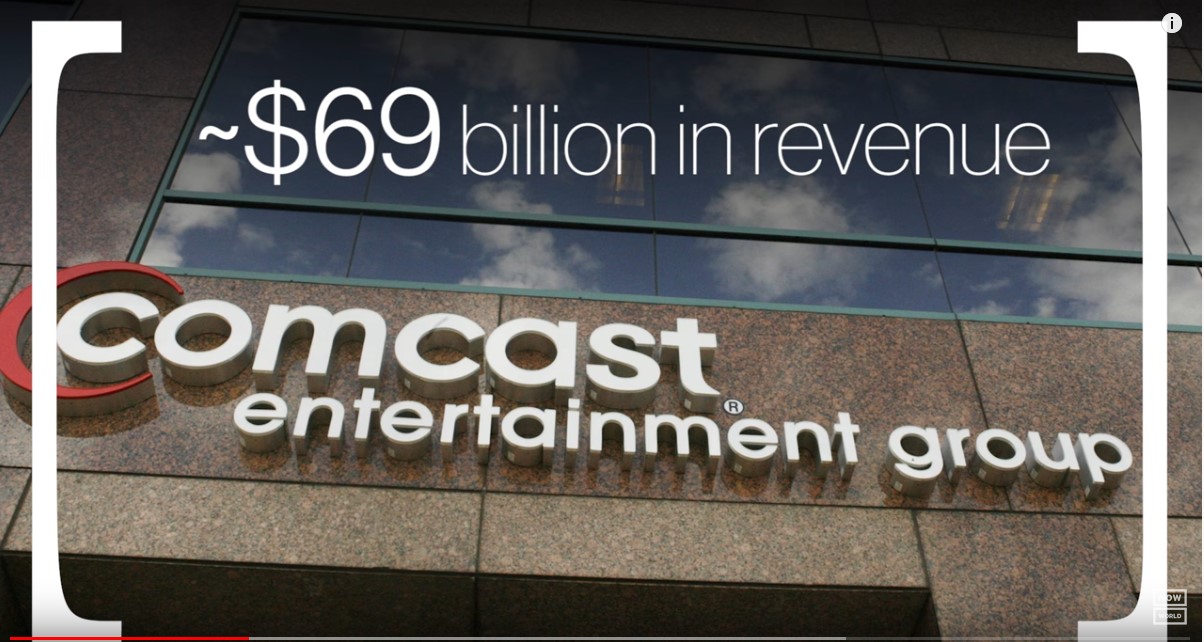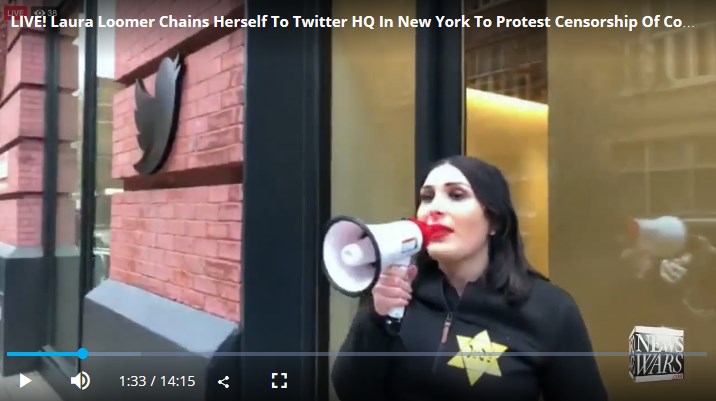 On February 20, 2019, Laura Loomer(Jewish) held a protest at Twitter's HQ office in NYC to demand that Twitter stop censoring Conservatives.
These 6 Corporations Control 90% Of The Media In America
Media today operates worldwide and you can travel to virtually any continent or country and you can obtain access to Western media. The globalization and ready access to the world's media today has a universal influence on the populations general beliefs and can change perception on a number of societal values and opinions and bend them in questionable and unsound ways. This sort of world brainwashing by media simply should not be allowed.
The reason why the media is used as a powerful tool to deflect and control the general public is primarily in order to ensure that long-term agendas can be carried out with little interference. David Rockefeller sums up clearly the importance and power of the press during a speech at the 1991 Bilderberg meeting in Baden, Germany (a meeting also attended by then-Governor Bill Clinton and Dan Quayle:
"We are grateful to the Washington Post, the New York Times, Time Magazine and other great publications whose directors have attended our meetings and respected their promises of discretion for almost forty years... It would have been impossible for us to develop our plan for the world if we had been subjected to the lights of publicity during those years. But, the world is more sophisticated and prepared to march towards a world government. The supranational sovereignty of an intellectual elite and world bankers is surely preferable to the national auto determination practiced in past centuries."

The Censorship Master Plan Decoded - part 1
The Censorship Master Plan Decoded - part 1
The Censorship Master Plan Decoded - part 2
The Censorship Master Plan Decoded - part 3

Deep State Hijacks Cell Phones Nationwide To Push COVID-19 Hoax
Globalist Attacking Jews




Avi Yemini Jewish guy in Australia who fights against globalist controlled media.

Watch What Happened When I Confronted The Lying BBC

Jim Jefferies EXPOSED: The FINAL MUST SEE Clip

Full unedited version being uploaded ? https://www.patreon.com/OzraeliAvi

Why Jim Jefferies Finally BLOCKED Me On Twitter

It's been a month since Jim Jefferies produced and published that infamous #FakeNews segment that was out to destroy me. Today, Jim Jefferies finally blocked me on Twitter. WATCH & SHARE the reason why. Conan's video: https://youtu.be/QMJ-s8_NKtA Support our work: https://www.tr.news/support-us/




Laura Loomer (Jewish) is pro Israel and the USA, and is not afraid to say white people are discriminated against by globalist mainstream media. They call her a fascist, ultra right wing, a Nazi, supremacist and yet the Jewish globalist does not defend her.

A number of nationalist Jews have had their websites shut down or restricted by big tech and some of the CEOs are Jewish.

The big tech Jews and many Jewish organizations do not fight for Jews who fight against Globalist and for free speech and for We the People.

Conservatives Protest Social Media Bias At Twitter HQ…

/watch yesterday the democrats held a hearing about white nationalist

Above good example of fake news against Laura Loomer

Thursday 11/29/18 Laura Loomer handcuffed herself to the front doors of Twitter in New York City. She protested the censorship of conservatives, and herself being a Jew, just because the liberal organization doesn't like their views. Yet others can spew hate and call for the killing of white people and Jews, and they get to keep their Tweets up and remain on the platform.

Will Johnson - Handcuffed Laura Loomer Demands, "Stop the Bias of Conservatives Jack Dorsey!"

Laura Loomer Sues Twitter

Laura Loomer Sues Twitter And CAIR For Unrightful Ban

Laura Loomer is fighting back against CAIR and Twitter for deplatforming and silencing her.

Support the crowdfund to help Laura fight this costly legal battle!

Globalists Internet

The following article from the Anti Globalist, Breitar News Agency (Jewish).

"The Internet has been a disaster for the left," declared Coulter. "The left already controls all the institutions, they have all the networks, they have all the newspapers. They have the schools, they have the universities, they're teaching pre-schoolers 'white privilege'. They can't possibly gain anything from the Internet. No, the Internet — oh my gosh — was the greatest thing that ever happened to conservatives. So that is why they need to go after and shut it down and they play this game."

+Full Masters of the Universe Town Hall: Ann Coulter Says the ... - Breitbar

Twitte's CEO Jack Dorsey (White gentile ?).
Twitter Declares Total War On Conservatives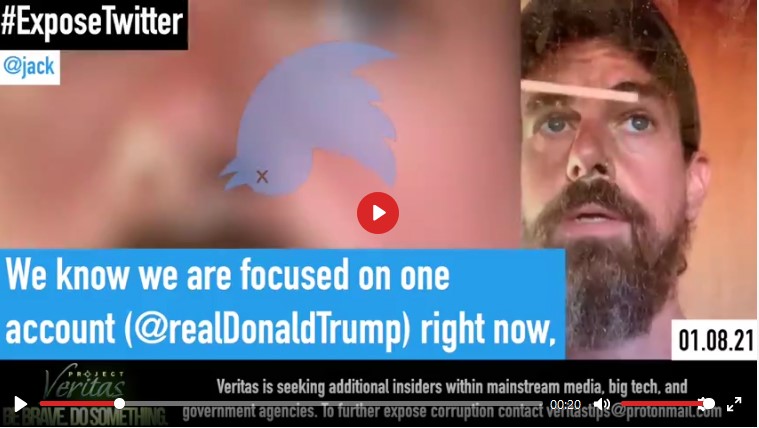 BREAKING: Twitter CEO Exposed - Censorship of President Trump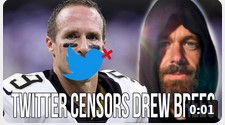 Twitter Censors Drew Brees To Stir Up More Racial Division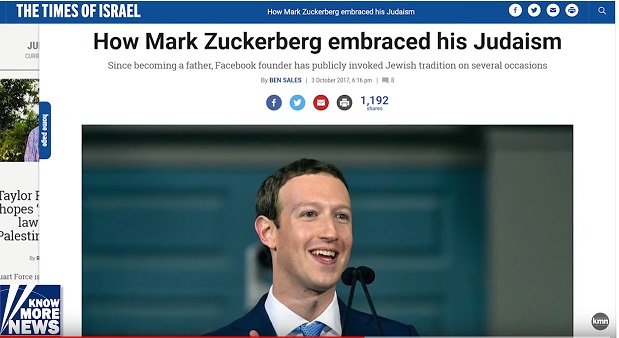 Mark Zuckerberg is Jewish.
What FACEBOOK and GOOGLE are Hiding from world.
Think you have any privacy when it comes to a social networking site? Think again. Just take a look at who has invested in the site and open your eyes.
The Terrible Truth About Facebook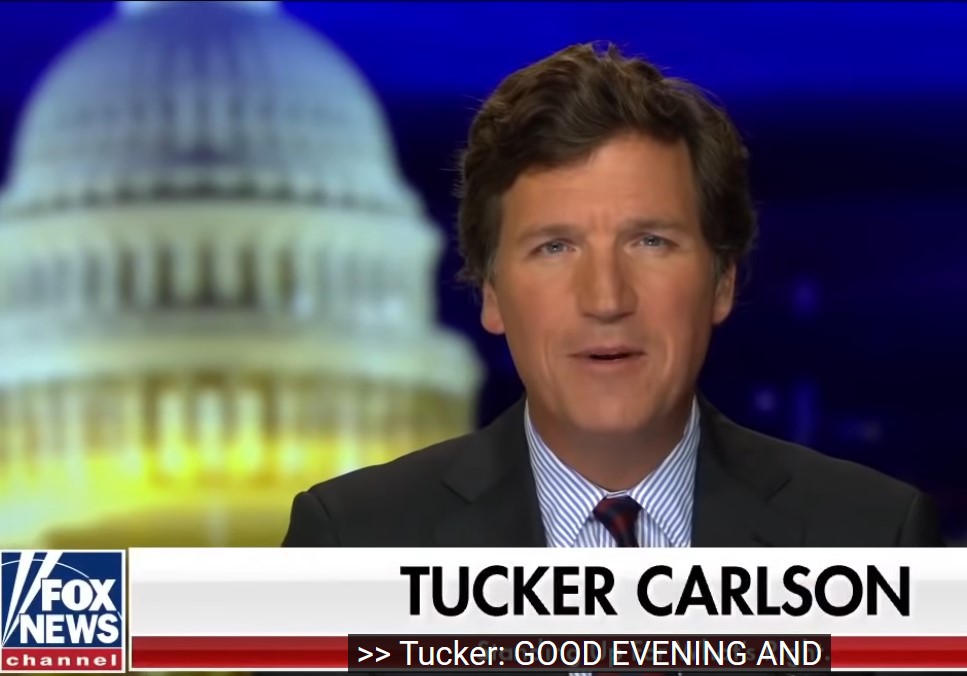 "Social media censorship goes into overdrive; Facebook cracking down on 'controversial' people."
Tucker: Big tech has launched an attack on your rights
Many people think Mark Zuckerberg is far more dangerous than any of those people he banned.

How to delete your Facebook account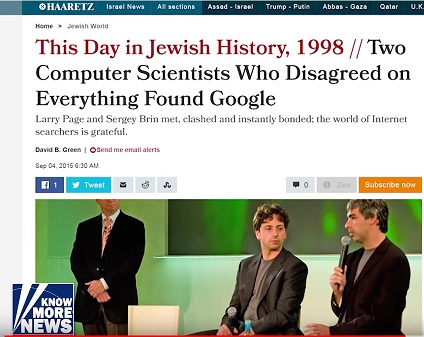 Google Doesn't Want You To Google This
Manipulation Techniques
"The job of media is not to inform, but to misinform: Divert public attention from important issues and changes decided by the political and economic elites, by the technique of flood or continuous flood of distractions and insignificant information."

The mainstream media in the United States is against any groups or persons who promotes free speech and against President Trump. The following quote by Patrick J. Buchanan: Bannon is 'right'-media is the opposition party trying to 'bring down Trump.'
He also said the media is 'The Enemy Of Trump And The Enemy Of America.'
Critical Theory
A popular manipulation technique, critical theory is frequently used in Western media. It means a constant one-sided criticism. A good example of this is the constant promotion of multiculturalism in all media formats and at the same time a barrage of negative images and storylines involving "whites." This has been so successful that there are even articles written by Europeans about how ashamed they are to be "white."

Lana provides an alternative view to the Kenneth Clark's 1940s doll study and provides the historical background that connects the American Civil Rights Movement, Communism and the Frankfurt School. After Hitler, Jewish intellectuals pushed critical theory as a means to destroy Western Civilization and "potential fascists." We'll fast forward to today and see these ideas in action, ultimately seeking the total obliteration of White people. White girls loving White dolls is racism but Black girls loving Black dolls is self love?
Insight - White Girls Black Dolls: Destroying White Bias
'White Guilt' Video Shown to High School Students for Black History Month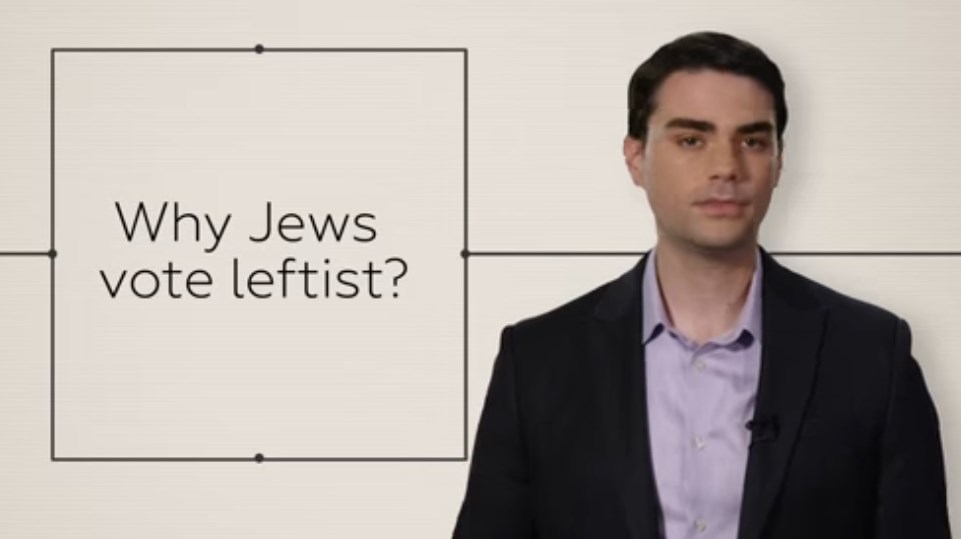 Ben Shapiro (Jewish) The leftwing Jews vote leftist polices including, promote third world Invasion into European countries, mix relationships, same sex marriages, rewrite true history with false history.

Ben Shapiro: Why Jews Vote Leftist?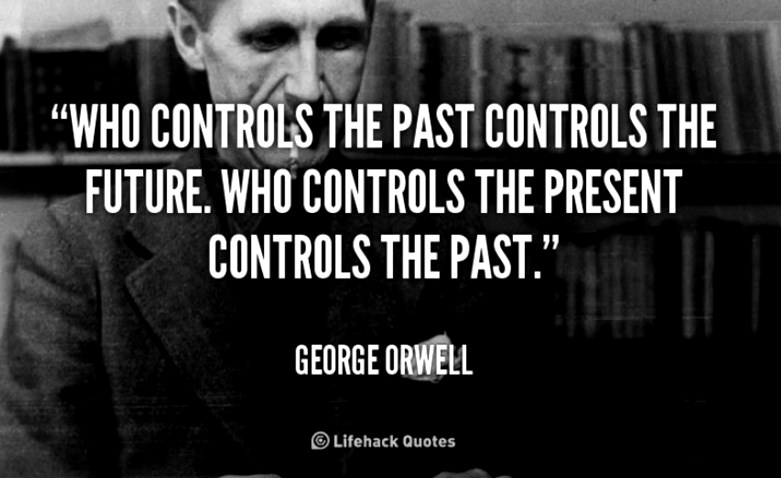 Melanie Phillips: How the media manipulates truth
Melanie Phillips: How the media manipulates truth
The Mainstreaming Effect
From the International Encyclopaedia of Communication:
"A corollary of cultivation theory, the concept of "mainstreaming" implies that heavy television viewing contributes to an erosion of differences in people's perspectives that stem from other factors and influences. It is based on the argument that television serves as the primary common storyteller for an otherwise heterogeneous population. As the source of the most broadly shared images and messages in history, television represents the mainstream of the common symbolic environment into which children are born and in which we all live out our lives... People who otherwise have little in common besides television are brought into the same dominant mainstream by cumulative heavy viewing. Cultivation analysis is the study of the contribution of long-term, heavy television exposure to viewers' conceptions of social reality. "
Globalist mainstream media rarely or never give the following News
Racism Against Whites

Exposing mainstream media racism against all races including whites

Left-wing journalists are circling the wagon to protect the newest member of the New York Times' Editorial Board, Sarah Jeong, who attracted controversy after tons of her anti-white tweets surfaced on Wednesday.

Jeong's Twitter history showed her saying she doesn't like "dumbass f**king white people marking up the internet with their opinions like dogs pissing on fire hydrants" and she gets a sick "joy" out of "being cruel to old white men."

Journos Defend NYT Hire's Anti-White Tweets: 'Sarah Jeong Is Good ...

Born in South Korea, Sarah grew up in North Carolina and California. She's both a journalist and a lawyer.
Jason Bermas presents Invisible Empire: A New World Order Defined produced by Alex Jones. The film can be ordered here http://infowars-shop.stores.yahoo.net.

A New World Order Defined produced by Alex Jones

"Jason Bermas presents Invisible Empire: A New World Order Defined produced by Alex Jones. The film can be ordered here http://infowars-shop.stores.yahoo.net..."

Invisible Empire A New World Order Defined Full (Order it at Infowars.com)



The media promotes the White Whore

"Lana from Radio 3Fourteen and Red Ice Creations reviews the propaganda found within the TV show Saint George, starring George Lopez. She'll also take a look at the politics of George Lopez's stand-up comedy and discuss the strained relationship between Latinos and European Americans."

Insight - Saint George and The "White Whore"

Insight - White Girls Black Dolls; Dolls Destroying White Children

Insight - White Girls Black Dolls: Destroying White Bias

The mainstream Media promotes the Jewish Holocaust and does not promote the European Holocaust.

The Greatest Mass Murderers of all Time were Jews, says Jewish Columnis

Media does not promote the Japanese Holocaust
Anti-White Racism Commercials

Anti-White Themes in TV Commercials
43 Anti-White Racism Commercials
43 anti-White jewmercials (commercials) - BitChute Video for 43 anti white commercials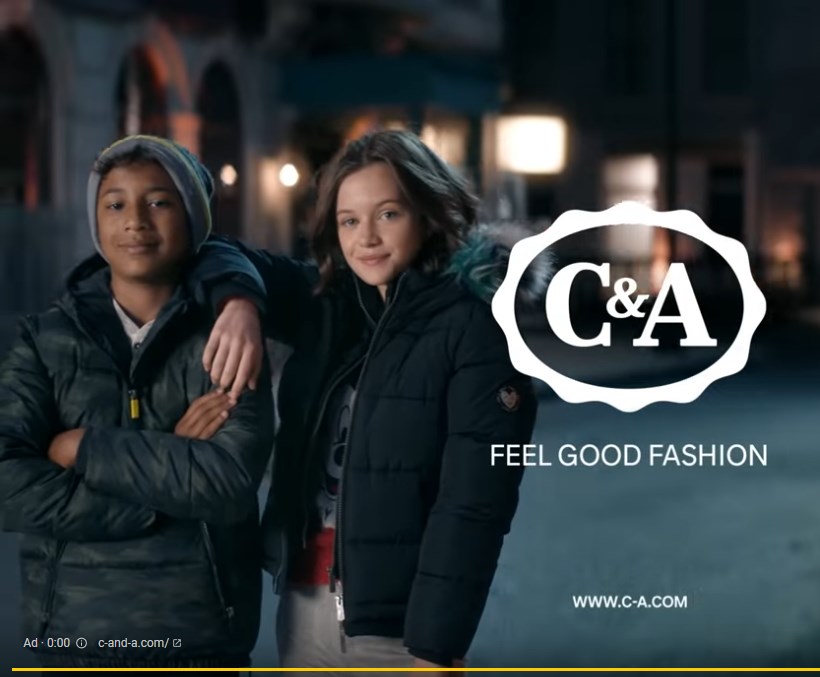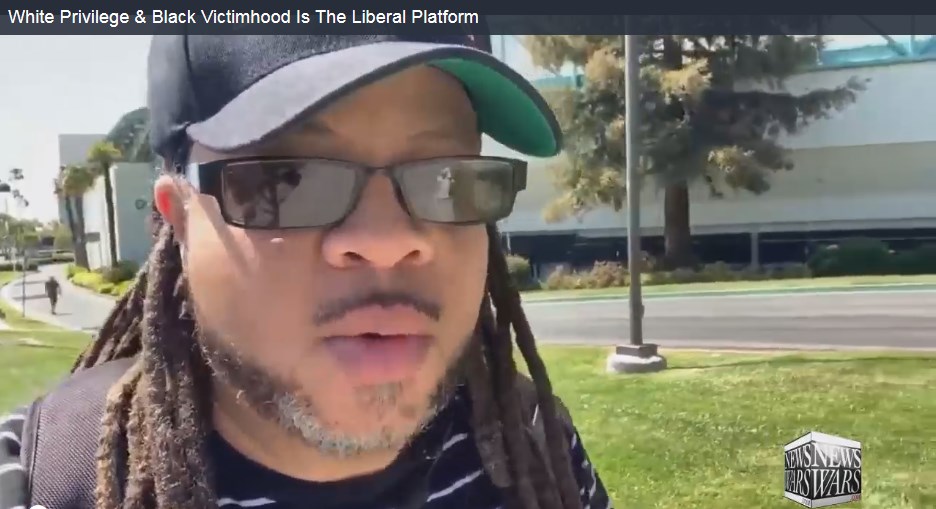 "Will Johnson of Unite America First talks about the liberals demonizing white people and victimizing blacks."
White Privilege & Black Victimhood Is The Liberal Platform
Once again, the globalist have things precisely ass backward. All I see is non white invader privilege and persecution of whites.
Once again, the liberals have things precisely ass backward. All I see is non white invadors privilege and persecution of whites.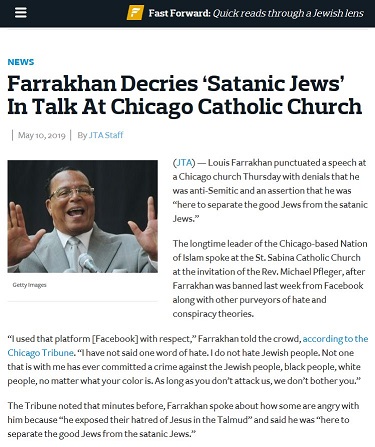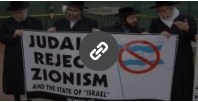 Antifa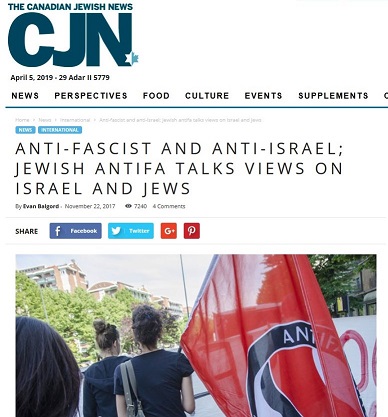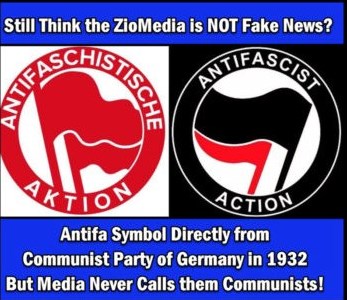 Karl Marx was born Jewish though he renounced Judaism and on a whole appears to be quite anti-Semitic with much evidence to suggest that he did not care at all about true Jews or the Jewish faith. There was a series of letters between Karl Marx and Baruch Levy which has a highly interesting quote about the Jewish and the New World Order.
Baruch Levy in a letter to Karl Marx quoted in Review de Paris, June 1, 1928, p. 574
"The Jewish people as a whole will become its own Messiah. It will attain world domination by the dissolution of other races, by the abolition of frontiers, the annihilation of monarchy and by the establishment of a world republic in which the Jews will everywhere exercise the privilege of citizenship. In this New World Order, the 'children of Israel', will furnish all the leaders without encountering opposition. The governments of the different peoples forming the world republic will fall without difficulty into the hands of the Jews. It will then be possible for the Jewish rulers to abolish private property and everywhere to make use of the resources of the state. Thus will the promise of the Talmud be fulfilled in which it is said that when the Messianic time is come, the Jews will have all the property of the whole world in their hands."

Antifa operates in predominantly white western countries; they call themselves communist, or socialist workers movement, and at times they call themselves Anti-Fascism league or Anti Nazis- group when campaigning against whites and other races. A growing number of people call Antifa Neo-Nazis because of their black outfits.
Antifa is the modern equivalent of the Ku Klux Klan that founded by the members of the United States demarcate party and their mission is to restrict free speech among blacks. Today Antifa continue to practice that same idealism to stop free speech but now targeting all people including Jews.
When whites are doing peaceful protesting the mainstream globalist racist media will promote them as causing trouble. When whites do peaceful rally the Antifa is sent in to attack them. The media will not tell this. ----
https://Antifa Tied to Communist Revolutionary Groups, Shows Documentary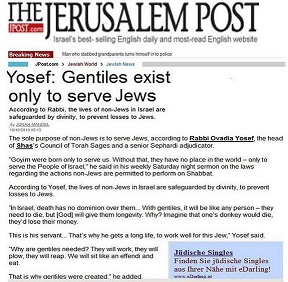 Firefox: to Rid Internet of President Trump & others.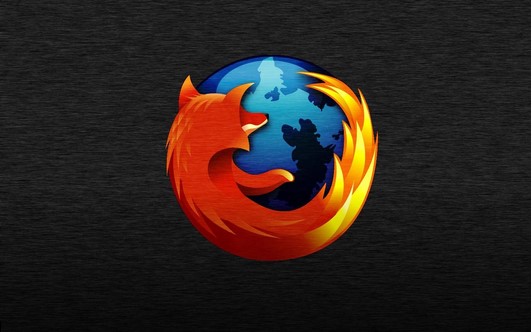 THEY WANT BLOOD: Mozilla Argues "More Must Be Done" to Rid Internet of President Trump and other "Bad Actors"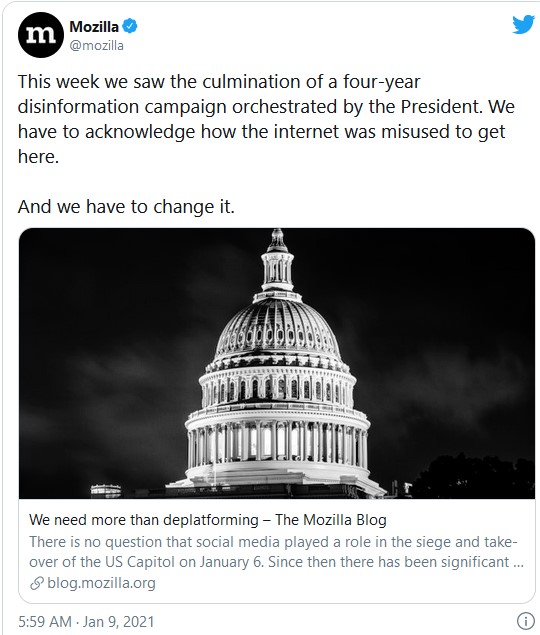 Trump Campaign Banned From EMAILING Supporters After Being Suspended By Mail Service Provider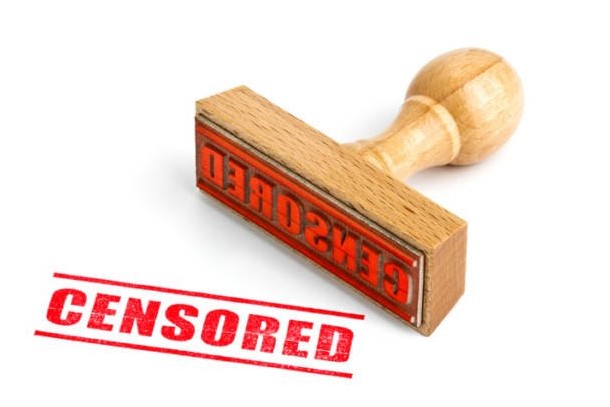 The mainstream media promote racial genocide of Whites and all races

The Kalergi Plan - White Genocide?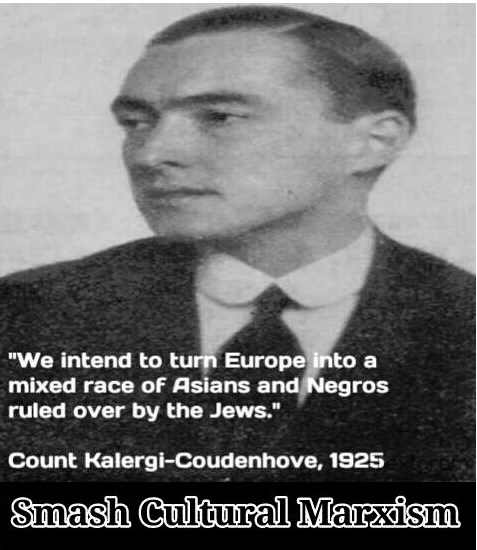 The globalist mainstream media promotes interracial relationships
AUTHOR – Israel Cohen (Jewish — Communist — Internationalist) "A Racial Program for the Twentieth Century" >Published in 1912 . On June 17, 1957, the below passage was read into the United States Congressional Record by Rep. Thomas G. Abernathy
"We must realize that our party's most powerful weapon is RACIAL TENSION. By propounding into the consciousness of the DARK races, that for centuries they have been oppressed by Whites, we can mold them to the program of the Communist Party. In America we will aim for subtle victory. While inflaming the Negro minority against the Whites, we will endeavor to instill in the Whites, a guilt complex for their exploitation of the Negros. We will aid the Negroes to rise in prominence in every walk of life, in the PROFESSIONS, and in the world of SPORTS and ENTERTAINMENT. With this prestige, the Negro will be able to INTER-MARRY with the Whites and begin a process which will deliver America to our cause."
Why Interracial Relationships Are Pushed On White Women
43 anti-White jewmercials (commercials) - BitChute Video for 43 anti white commercials
Problem Reaction Solution
This is a commonly used mass mind control system. It is a popular strategy used when they wish to change laws that would not usually be accepted otherwise:
1. Create a problem - examples include Terrorism, financial crisis, etc.
2. Manufacture a reaction - Let the mainstream media only broadcast/print the side of the problem you want to show.
3. Provide a solution - Wars, corporate tax cuts, welfare budget cuts, etc.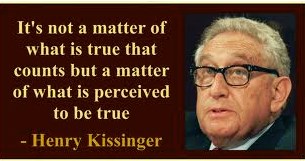 Perceived truth
What Henry Kissinger said is very true today when it comes to the media. They most certainly do not tell the full story when reporting on many global issues. They do not talk about indigenous rights for the "majority" only when it comes to minority groups. They always show news stories where white people kill black people to create and enhance the "white guilt" complex, however, they rarely mention when black people kill white people and completely ignore the fact that the majority of blacks are actually killed by blacks. They also completely avoid the fact that most of the atrocities that occur in the world are at the hands of a few elite individuals who profit from war and instead take that blame and place it squarely in the hands of the white community.
For more information on media mind control please consider reading these thought provoking articles:



Mass Mind Control
Through Network Television


Are Your Thoughts Your Own?


By Alex Ansary

Outside The Box
12-29-5



Why do countless American people go along with the War on Iraq? Why do so many people call for a police state control grid? A major component to a full understanding of why this kind of governmental and corporate corruption is to discover the modern science of mind control and social engineering. It's baffling to merely glance at the stacks of documentation that this world government isn't being constructed for the greater good of humanity. Although there are a growing number of people waking up the reality of our growing transparent soft cage, there seems to be just enough citizens who are choosing to remain asleep. Worse yet, there are even those who were at least partially awake at one time but found it necessary to return to the slumber of dreamland.
Mass Mind Control Through Network Television Are Your Thoughts Your Own? By Alex Ansary
Noam Chomsky on Top 10 Media Manipulation Strategies
The 10 Strategies:

1. The strategy of distraction

The primary element of social control is the strategy of distraction which is to divert public attention from important issues and changes determined by the political and economic elites, by the technique of flood or flooding continuous distractions and insignificant information.

Distraction strategy is also essential to prevent the public interest in the essential knowledge in the area of the science, economics, psychology, neurobiology and cybernetics.

"Maintaining public attention diverted away from the real social problems, captivated by matters of no real importance. Keep the public busy, busy, busy, no time to think, back to farm and other animals" (quote from text Silent Weapons for Quiet Wars).


2. Create problems, then offer solutions

This method is also called "problem -reaction- solution."

It creates a problem, a "situation" referred to cause some reaction in the audience, so this is the principal of the steps that you want to accept.

For example: let it unfold and intensify urban violence, or arrange for bloody attacks in order that the public is the applicant's security laws and policies to the detriment of freedom.

Or create an economic crisis to accept as a necessary evil retreat of social rights and the dismantling of public services.



3. The gradual strategy

Acceptance to an unacceptable degree, just apply it gradually, dropper, for consecutive years.

That is how they radically new socioeconomic conditions (neoliberalism) were imposed during the 1980s and 1990s:

• the minimal state
• privatization
• precariousness
• flexibility
• massive unemployment
• wages
• do not guarantee a decent income,

...so many changes that have brought about a revolution if they had been applied once.


4. The strategy of deferring

Another way to accept an unpopular decision is to present it as "painful and necessary", gaining public acceptance, at the time for future application.

It is easier to accept that a future sacrifice of immediate slaughter.

• First, because the effort is not used immediately
• Then, because the public, masses, is always the tendency to expect naively that "everything will be better tomorrow" and that the sacrifice required may be avoided

This gives the public more time to get used to the idea of change and accept it with resignation when the time comes.



5. Go to the public as a little child

Most of the advertising to the general public uses speech, argument, people and particularly children's intonation, often close to the weakness, as if the viewer were a little child or a mentally deficient.

The harder one tries to deceive the viewer look, the more it tends to adopt a tone infantilizing.

Why?

"If one goes to a person as if she had the age of 12 years or less, then, because of suggestion, she tends with a certain probability that a response or reaction also devoid of a critical sense as a person 12 years or younger." (see Silent Weapons for Quiet Wars)



6. Use the emotional side more than the reflection

Making use of the emotional aspect is a classic technique for causing a short circuit on rational analysis, and finally to the critical sense of the individual.

Furthermore, the use of emotional register to open the door to the unconscious for implantation or grafting ideas , desires, fears and anxieties , compulsions, or induce behaviors …


7. Keep the public in ignorance and mediocrity

Making the public incapable of understanding the technologies and methods used to control and enslavement.

"The quality of education given to the lower social classes must be the poor and mediocre as possible so that the gap of ignorance it plans among the lower classes and upper classes is and remains impossible to attain for the lower classes." (See Silent Weapons for Quiet Wars).

8. To encourage the public to be complacent with mediocrity

Promote the public to believe that the fact is fashionable to be stupid, vulgar and uneducated…


9. Self-blame Strengthen

To let individual blame for their misfortune, because of the failure of their intelligence, their abilities, or their efforts.

So, instead of rebelling against the economic system, the individual auto-devaluate and guilt himself, which creates a depression, one of whose effects is to inhibit its action.

And, without action, there is no revolution!



10. Getting to know the individuals better than they know themselves

Over the past 50 years, advances of accelerated science has generated a growing gap between public knowledge and those owned and operated by dominant elites.

Thanks to biology, neurobiology and applied psychology, the "system" has enjoyed a sophisticated understanding of human beings, both physically and psychologically.

The system has gotten better acquainted with the common man more than he knows himself.

This means that, in most cases, the system exerts greater control and great power over individuals, greater than that of individuals about themselves.END
United States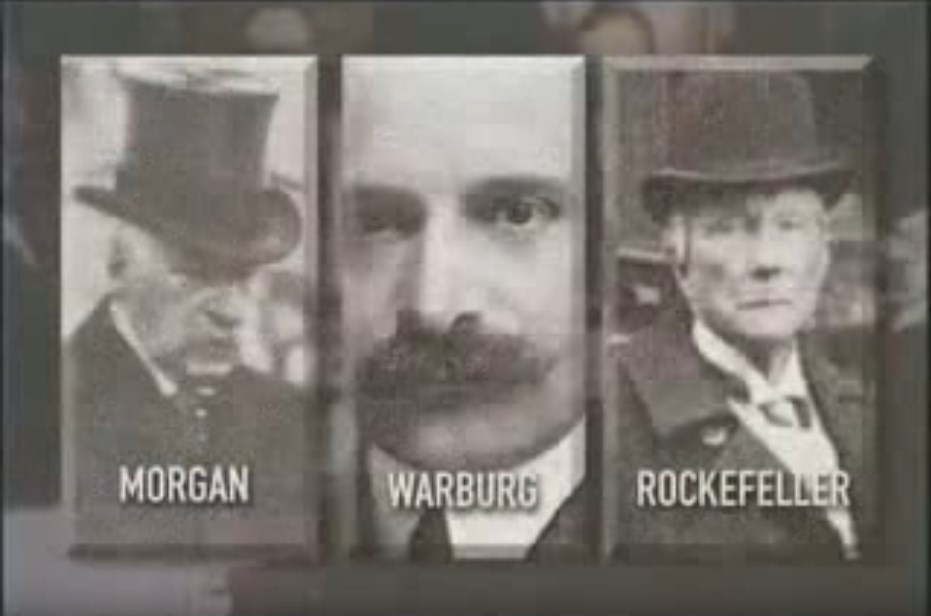 DOCUMENTARY: The Council on Foreign Relations (CFR) and the American Decline James Perloff
HELP Support BibleOrTraditions as we move our videos to a new site. It is frustrating to see videos taken off line because they are considered "hate speech" PATREON: https://www.patreon.com/BibleOrTradit... _______________________________________
James Perloff exposes the subversive roots and global designs of the Council on Foreign Relations (CFR). Passed off as a think-tank this group is the "power behind the throne" with hundreds of top-appointed government officials drawn from its ranks - regardless of which party has occupied the White House. It began in 1921 as a front organization for J.P. Morgan and Company and by World War II it had acquired unrivaled influence on American foreign policy. In this presentation Mr. Perloff traces the CFR's activity from the Wilson to Bush administrations. Links to informative readings and media presentations further exposing the Council on Foreign Relations and the emerging "New World Order": Council On Foreign Relations: Influencing American Government Despite promises of "change," as uttered by Jimmy Carter, Ronald Reagan, and now Barack Obama, successive presidential administrations have in common the fact that important posts are staffed by individuals from the same small organizations— who direct our nation's policies.
CFR Council Of Foreign Relations - Jewish Control Of Media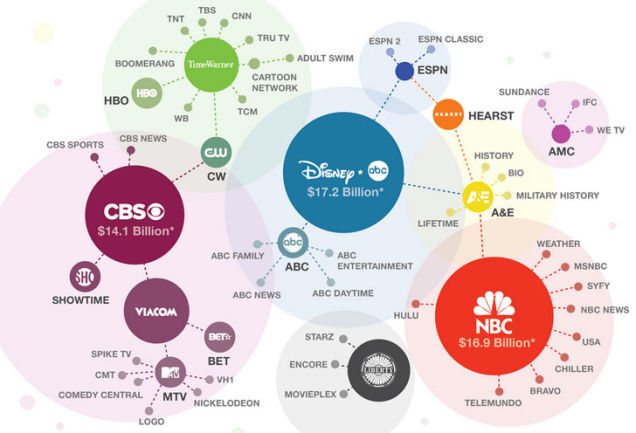 In the United States today there are only six media companies, however, in 1983 there were 50 and earlier still there were 88 separate businesses. Through consolidation, these six companies now control 90% of what US citizens watch, read and listen to.
It is interesting to note that, these six companies purchase all their news stories from two companies - Reuters and the Associated Press. There are some internet sources who state that Reuters owns the Associated Press and if this is indeed correct one can argue that it is only one news source providing the information to 90% of your media outlets.

World Press Freedom Index 2015: decline on all fronts
Council on Foreign Relations - The Power Behind Big News
The following video reveals how members of the media are also part of the Council of Foreign Relati
The United States | Freedom of the Press 2015Jewish Reporters and Journalists
Although this list is slightly outdated, it gives some idea of how heavily concentrated the Jewish community is in the American media.


Zionists Control 97% Of World's Media!
This article from 2009 is slightly outdated, however, it gives a broad overview of the considerable influence the Zionists have over the world media. Broadly speaking, the ownership of these media organizations doesn't change much over time.
When Victims Rule: A Critique of Jewish Pre-Eminence in America
http://holywar.org/jewishtr/wvr.htm
a clearinghouse for information featuring over 10,000 citations from about 4,000 scholarly and mainstream bibliographic sources
The mainstream media in the United States is Jewish Zionist run.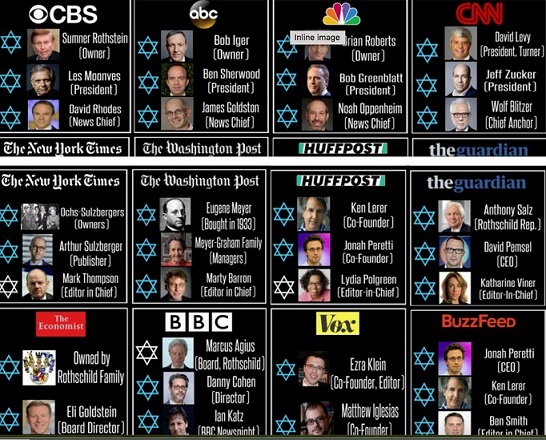 "They are coming for your minds and the minds of your children. Every time you turn on your TV or read a newspaper, you are asking to be PROGRAMMED by luciferian forces. Why are you willing to be their slave? Why are you willing to allow your children to become mind-controlled slaves?"
Six Jewish Companies Control 96% of the World's Media!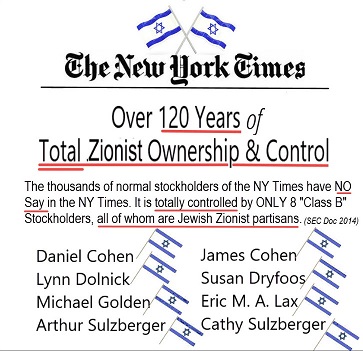 https://davidduke.com/adl-honors-dr-duke-as-1-antisemite-which-is-ziospeak-smear-for-anti-
ADL Honors Dr. Duke as #1 "Antisemite" which is ZioSpeak Smear for Anti-Zionist!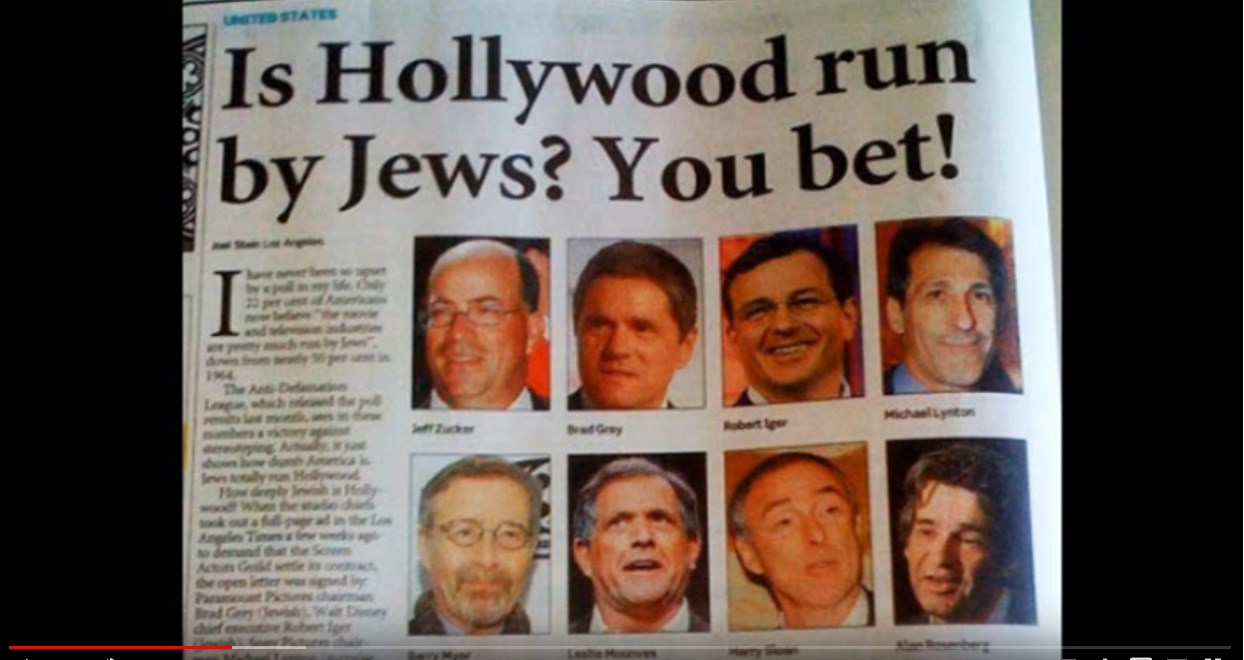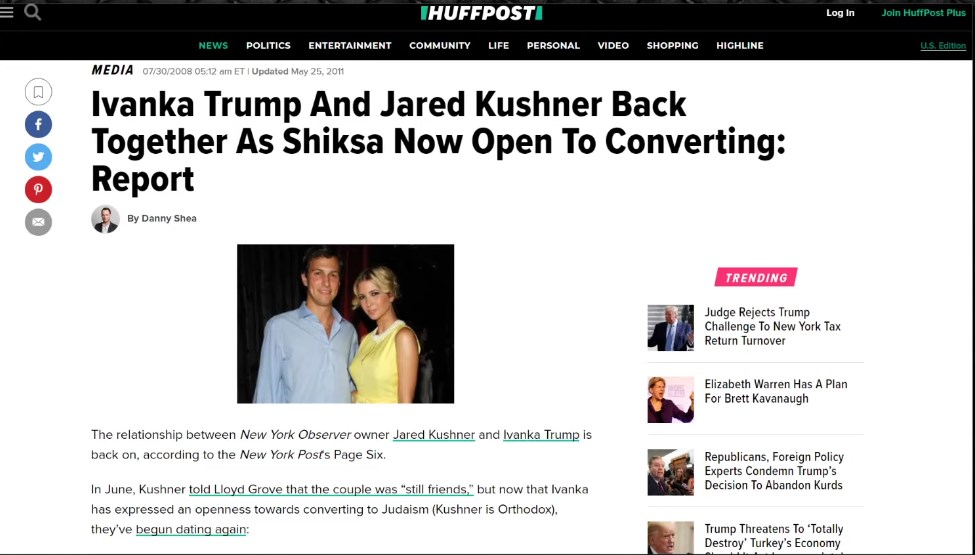 Jared Kushner is Jewish
National Geographic's First Jewish Editor.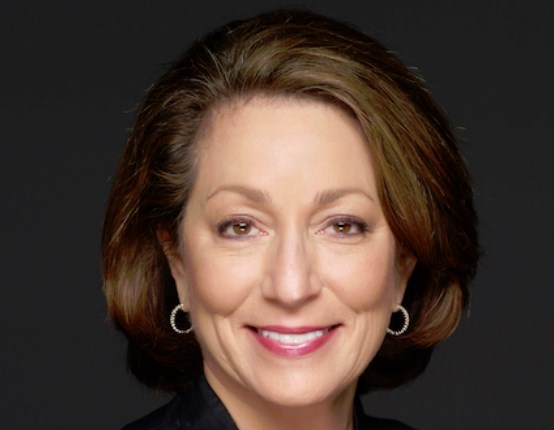 "It was a place with a lot of white men," she told JTA, referring to the magazine's beginnings as the journal of the National Geographic Society, an elite club of academics, philanthropists and adventurers interested in travel and exploration.
National Geographic's first Jewish editor in chief opens up about racism in the magazine's past | Jewish Telegraphic Agency
National Geographic's first Jewish editor in chief opens up about "racism" in the magazine's past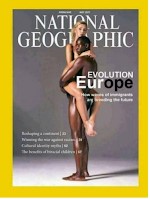 How Jewish Elites Destroyed National Geographic Magazine
Susan Goldberg
Jump to navigation Jump to search
Susan Goldberg is an American journalist and editor in chief of National Geographic Magazine.[1] She is the first woman to edit the magazine since it was first published in 1888.[2][3] Before joining National Geographic, Goldberg worked at Bloomberg and USA Today.[4] She is an advocate for cross-platform story telling.[5]
Article by Talya Zax
National Geographic's First Jewish Woman Editor Confronts Magazine's Past RacismShareSear
The Times and Newsweek Magazines
NOTE: All names highlighted in red are jewish.
Rupert Murdoch in green is also Jewish.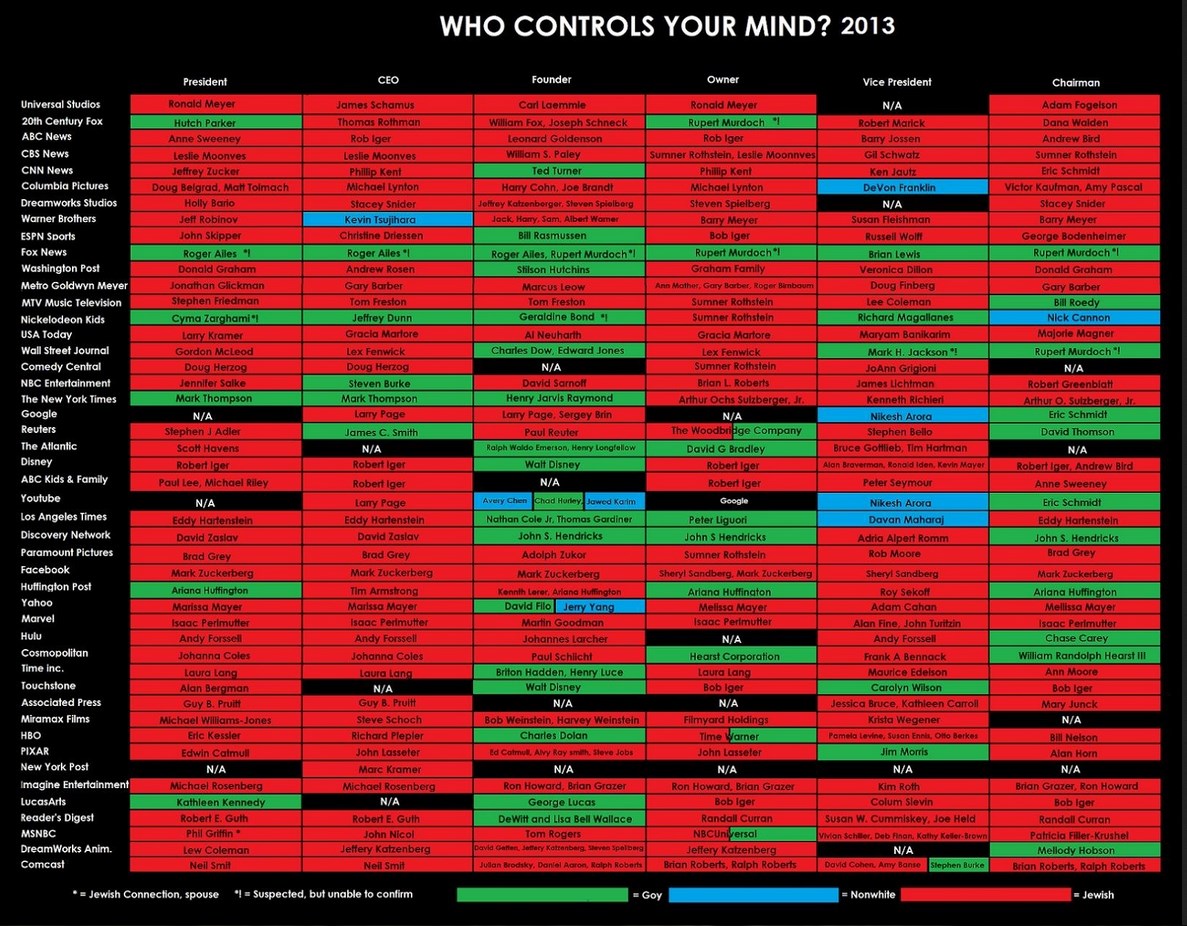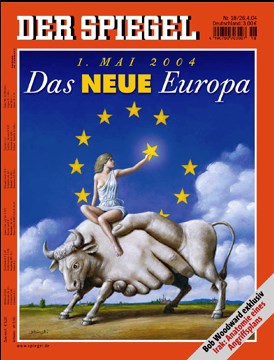 From Wikipedia, the free encyclopedia
Germany
The Right Wing | Sky Dancing
https://skydancingblog.com › category › the-right-wing
http://www.sweetliberty.org/issues/shadow/jewishmedia_uk.shtml Jewish Control of the British Media
List of British Jews
Jews who runs Media in Britain

http://www.sweetliberty.org/issues/shadow/jewishmedia_uk.shtml Jewish Control of the British Media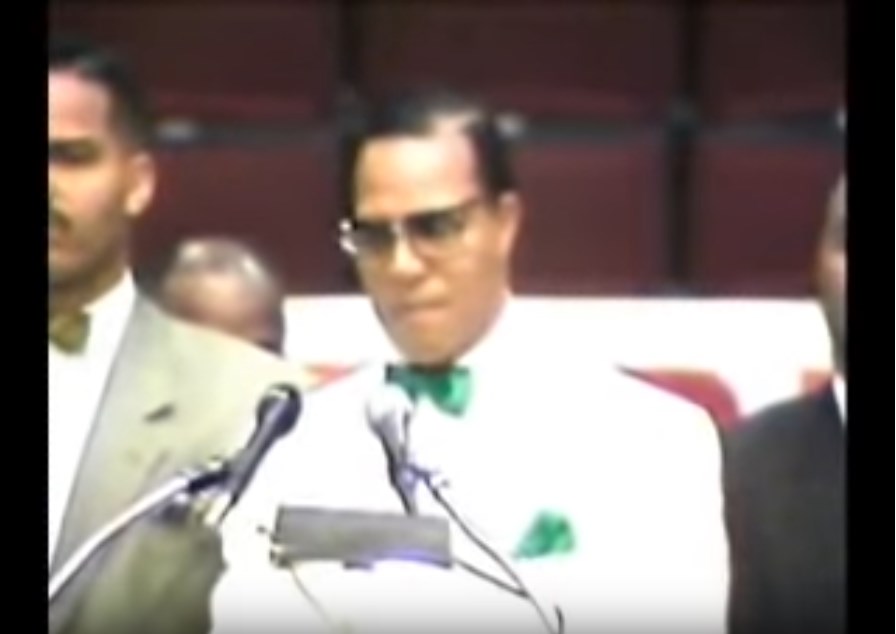 Minister Farrakhan explains that black entertainers in the United States are controlled by Jews in every aspect of life including, politics and economics and Black Americans feel they are still slaves to Jewish supremacists. Many Africans believe that interracial marriage is part of the Jewish plan to destroy the Negroes.
Mr Farrakhan made a speech in Atlanta on 26 June 2010 and said:
"I'm here to tell you no black man or woman becomes a multi-millionaire without friendship in the Jewish community. Did you know that nearly all prominent Negro actors and musicians have or had Jewish sponsors and managers? They have a way of attaching themselves to your gifts, but you get nothing. They get it all."
Black Entertainers Under Jewish Remote Control...
Who runs Hollywood? C'mon by Joel Stein
"How deeply Jewish is Hollywood? When the studio chiefs took out a full-page ad in the Los Angeles Times a few weeks ago to demand that the Screen Actors Guild settle its contract, the open letter was signed by: News Corp. President Peter Chernin (Jewish), Paramount Pictures Chairman Brad Grey (Jewish), Walt Disney Co. Chief Executive Robert Iger (Jewish), Sony Pictures Chairman Michael Lynton (surprise, Dutch Jew), Warner Bros. Chairman Barry Meyer (Jewish), CBS Corp. Chief Executive Leslie Moonves (so Jewish his great uncle was the first prime minister of Israel), MGM Chairman Harry Sloan (Jewish) and NBC Universal Chief Executive Jeff Zucker (mega-Jewish)."
Israel Demands World Internet Censorship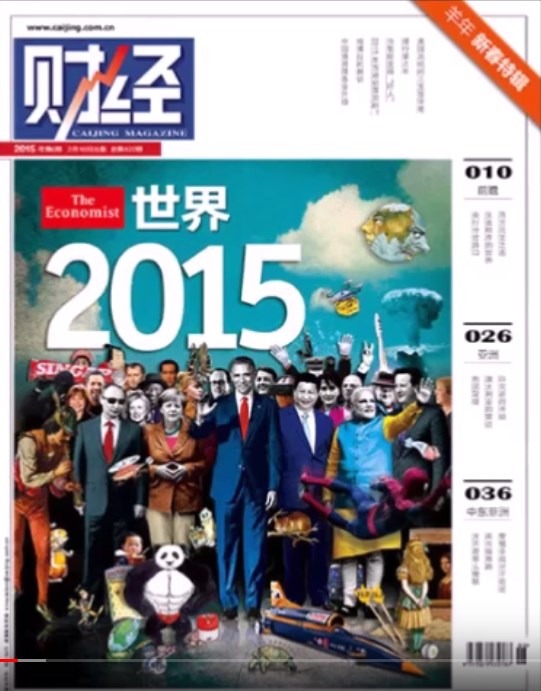 "The Economists" owned by the Rothschilds.
Canada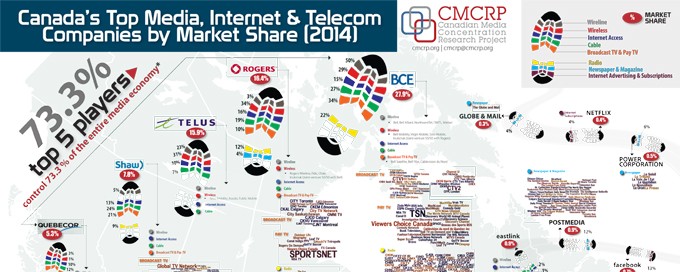 Media ownership in Canada is similar to many Western countries where a small number of companies control the vast majority of what you read, see and hear. The main companies include Bell Canada, Rogers Communications, Shaw Communications, CTVglobemedia, and Quebecor. Each of these businesses retains a diverse mix of television, newspaper, radio and internet operations.
From 2007 CTVglobemedia, Rogers Media and Quebecor all saw significant expansion through acquisitions. This has happened across all streams of media and is perhaps most startling in newspaper ownership. In 1990 17% of Canada's daily newspapers were independently owned, however, by 2005 only 1% were.
There is a Senate Committee who investigated the Canadian media control and ownership and they released reports in 2006 citing strong concern over the limited news diversity and reduction in news quality since the recent rounds of acquisitions. They were also rightly worried about the competition bureaus complete ineffectiveness at stopping media ownership concentration and felt that federal funding was required to provide more journalistic freedom and strong employment standards for journalists.
Canada | Freedom of the Press 2015
Australian Media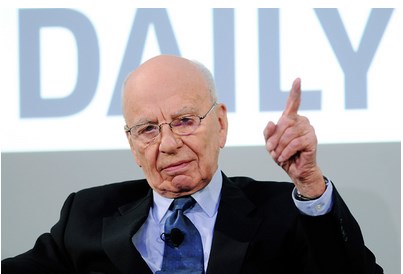 Australian media ownership is highly concentrated with the majority being owned by News Corporation (Murdoch) who runs most of the private media in Australia. The stakeholders in the Australian media in the past include the Packer family (Jewish) who owned the Fairfax media. The Australian Government finances the ABC and SBS.

Rupert Murdoch was born in Melbourne, Australia, to Jewish parents. He is now chairman-CEO of News Corporation, the world's second-largest media conglomerate. By the year 2000, Murdoch's news Corporation owned over 800 companies in more than 50 countries including Asia, South America, Australia, New Zealand, United Kingdom and the United States.
The Times listed Murdoch three times as "100th amongst the most influential people in the world" and was ranked 38th richest person in the US with a net worth of 8.3 billion and "he was ranked 106th wealthiest person in the world in March 2011."
Rupert Murdoch has been close friends with financier Lord Jacob Rothschild since the 1960s, who served as Deputy Chairman between 2003 - 2007.
In 2013 Communications Minister, Stephen Conroy announced planned changes to the media industry. These changes would include a Media Advocate position who would decide on mergers and oversee self-regulatory bodies regarding print and online new media.
Seven West Media chief executive Don Voelte slammed the move stating:
"The government's draconian attempt to control the press stands us apart from any other democratic society. It is a sobering prospect we face right now: a press whose ultimate judge and jury is the government...
...In one bludgeoning attempt, the government is seeking to neuter, negate and manage what was a free press...It will seek to determine what it believes is right. What the government believes is right for Australians in media is not the way democracy works."
Australia | Freedom of the Press 2015
The Packer family (Jewish) were big media owners in past in Australia and James Packer has been moving out of media.
James Packer quits all his Australian company directorships
These 6 Corporations Control 90% Of The Media In America
The Jewish Hand Behind Internet - Google, Facebook, Wikipedia ..
SBS Television
The Special Broadcasting Service is a hybrid-funded Australian public broadcasting radio, online and television network. SBS operates four TV channels and eight radio networks. SBS Online is home to SBS On Demand video streaming service.
The Australian government finances SBS multicultural television station. SBS has a board of directors who consist of people from third world countries and many of the whites are Jewish. Many people say SBS news usually does not represent the white or native Aboriginal Australians point of view.
Famous Professors from Australia | List of Top Australian Professors ...
ABC News Australian Broadcasting Corporation
The Australian Broadcasting Corporation is Australia's national broadcaster founded in 1929. It is currently principally funded by direct grants from the Australian government, but is expressly independent of Government and politics.
Wikipedia. "The Australian Broadcasting Corporation Act 1983[1] changed the name of the organisation to the Australian Broadcasting Corporation, effective 1 July 1983.[1] Although funded and owned by the government, the ABC remains editorially independent as ensured through the Australian Broadcasting Corporation Act 1983.[1]"
The Australian Prime Minister Scott Morrison has formally announced Ita Buttrose (Jewish) as the government's pick to chair the ABC, declaring he trusts the publishing icon to lead the public broadcaster out of a tumultuous period.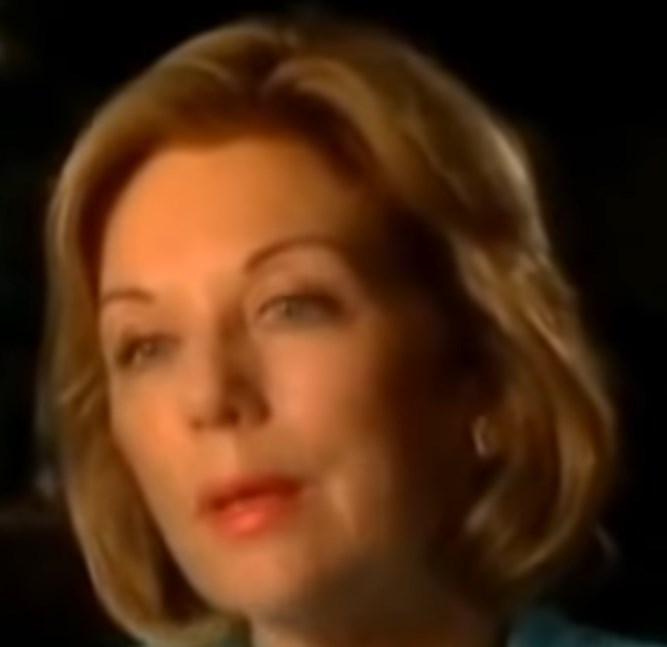 Ita Buttrose (Jewish) to chair the ABC.
Ita buttrose was "the former News Corp board member, who edited Cleo and The Australian Women's Weekly before becoming the first female editor of a major metropolitan title as editor-in-chief for Rupert Murdoch's (Jewish) Daily Telegraph and Sunday Telegraph, spent several years as a host on Network Ten and has appeared on Nine and Seven.Wikipedia
Scott Morrison handed shortlist of three candidates for ABC chairman
Ita Buttrose's appointment as new ABC chair a promising step in the right direction
"Catholic-born of Jewish ancestry, Buttrose says she still loves the comfort of cathedrals, and will occasionally drop into a church to light a candle and "have a conversation with God". Her nephew Richard, jailed for cocaine supply, continues to be a source of anguish for her in those private moments".
Ita Buttrose on kick-starting a sexual revolution
The ABC Board
"The duties of the Board are set out in section 8 of the Australian Broadcasting Corporation Act 1983 (the ABC Act)
The ABC Board is responsible for the ABC's operations. The duty of the Board is to ensure that the functions of the Corporation are performed efficiently with maximum benefit to the people of Australia, and to maintain the independence and integrity of the Corporation. The Board is also responsible for ensuring that the gathering and presentation of news and information is accurate and impartial, according to recognised standards of journalism, and that the ABC complies with legislative and legal requirements.
Up to seven Directors are appointed by the Governor-General on the recommendation of the Government. The Managing Director is appointed by the Board.
The ABC Act requires that Directors must be experienced in broadcasting, communications or management, or have expertise in financial or technical matters, or have cultural or other interests relevant to the provision of broadcasting services.
The Australian Government has established a merit-based appointment process for non-executive directors to the ABC."
Coalition Government & Largely Coalition-appointed ABC Board
Comment
The Australia population has about 25 million gentiles and about 100 thousands Jews. Many Jews are in powerful position in banking, media and political parties.

The following quote taken the above article, which gives good example of leftwing appoints of view. The article shows the power structure between leftwing white Jews and mainly Jewish Zionists to keep power. Some Jews promote themselves as whites in public to keep control of white gentile intuition to stop gentiles' whites from running them, and many people become confused when they see whites attacking whites and Christianity. Some Jews do not like to reveal that they are Jews and the public think is white are attacking whites. Many people do realize that many Jews have been condition to think they came from Israel and to hate all non Jews and the rabbi following Talmud laws promote them kill so to enslave non Jews.
I have taken some quotes from following article.

Australian ABC Journalistic Independence Threatened By Coalition Government & Largely Coalition-appointed ABC Board
"Michelle Guthrie , the Chinese-Australian Managing Director of the Australian ABC (Australia's equivalent of the UK BBC) has been sacked by the ABC Board without satisfactory public explanation. After it was revealed that Ms Guthrie had failed to respond to suggestions that she sack top ABC journalists Emma Alberici and Andrew Probyn that the Coalition Government did not like, the Chairman of the ABC resigned. Now there are calls for the largely Coalition-appointed ABC Board to resign over their involvement in this scandal. Horrified Australians are demanding that the independence of the ABC be preserved but the Liberal Party that dominates the Coalition Government demands privatization and selling off of the ABC.
Australian Coalition Government subversion of ABC integrity and journalistic independence.
The Australian people and the ABC staff strongly believe in an independent and taxpayer-funded ABC. Then Coalition PM Malcolm Turnbull responded to the demand by the 2018 Liberal Party National Conference to sell off the ABC by unequivocally stating "[the ABC] will always be in public hands. It will never be sold. That is my commitment" [1]. Unfortunately the powerful, climate change denialist and ferociously anti-ABC Far Right of the Liberal Party removed Turnbull as PM and Leader of the Liberal Party on 24 August 2018 in Australia's 4th PM-removing Coup in 8 years [2].
A month later, on 24 September 2018 Michelle Guthrie , the Chinese-Australian Managing Director of the Australian ABC, was sacked by the ABC Board half-way through her appointment and without proper public explanation
Flawed ABC "balance" and ABC fake news through lying by omission.
In my opinion, the Australian ABC ranks 3rd after The Guardian Australia (1st) and the Special Broadcasting Service (SBS) (2nd) among Australian Mainstream electronic media. The ABC is funded by the Australian taxpayers to the tune of about $1 billion each year but is under sustained and ferocious attack from the mendacious, Zionist-subverted, US lackey, serial war criminal, effective climate change denialist, anti-science and climate criminal Liberal Party-National Party Coalition Government. Successive Coalition Governments have subjected the ABC to successive big budget cuts in the last 5 years. Indeed the Liberal Party National Conference has recently voted to privatise the ABC i.e. to sell it off to neoliberal One Percenters (one notes that the same Liberal Party national conference voted to move the Australian Embassy to nuclear terrorist and democracy-by-genocide Apartheid Israel from Tel Aviv to Jerusalem).
" Former PM Malcolm Turnbull, a fervent Christian Zionist and a supporter of democracy-by-genocide Apartheid Israel and serial war criminal Benjamin Netanyahu, has trashed Australia's international reputation by making Australia second only to Trump America as a supporter of nuclear terrorist, racist Zionist-run, genocidally racist, grossly human rights abusing Apartheid Israel. In 2017 he made a "captain's pick" appointment of Jewish Zionist Joseph Gersh to the ABC Board. The Australian Financial Review reported: "And now its official: Melbourne businessman Joseph Gersh has been appointed by the Turnbull government to the board of the Australian Broadcasting Corporation."
The ABC is a quantum jump above the xenophobic, jingoist, climate change denialist and mindlessly crass and neoliberal Murdoch media (US citizen and king-maker Rupert Murdoch has about 70% of the city daily readership in Murdochracy Australia). Nevertheless the ABC has adopted the look-the-other-way culture of Australia as a whole that probably has its roots in the convict era and the extermination of 90% of Indigenous Australians in the first century after the British invasion. Lying by omission is far, far worse than lying by commission because the latter at least permits public refutation and public debate. Like the UK BBC, the Australian ABC has an appalling entrenched culture of fake news through lying by omission [15].
Disproportionately high White, Female and Jewish ABC Board membership – Non-Whites, Muslims & Aborigines now totally excluded.?
Australia loudly boasts of its success as a multicultural society but this national narcissism hides huge deficiencies in organizational cultural diversity. The 2018 "Leading for Change" analysis shows that while Whites and non-Whites are 76% and 24%, respectively, of the population, they represent 94.9% and 5.1%, respectively of the senior leadership of Australian organizations and institutions. Australia is currently being rocked by huge scandals in the 4 Big Banks in which Whites and non-Whites average 89.7% and 10.3%, respectively, of Board members. Lack of cultural diversity evidently may facilitate corporate malfeasance [13, 14]. The scandalous sacking for no apparent good reason of Chinese-Australian ABC CEO Michelle Guthrie invites scrutiny of diversity in ABC management.
Australia has a population (25 million in 2018) that is 76.0% White, 24.0% Non-White, 50.4% Female, 49.6% Male, 3.3% Indigenous, 2.6% Muslim and 0.5% Jewish.
However before Guthrie was sacked, the ABC board of 9 was 88.9% White, 11.1% Non-White, 66.7% Female, 33.3% Male, 0.0% Indigenous, 0.0% Muslim, and 11.1% Jewish.
After Guthrie's sacking the ABC Board (now 8 members) was 100.0% White, 0.0% Non-White, 62.5% Female, 37.5% Male, 0.0% Indigenous, 0.0% Muslim, and 12.5% Jewish.
After Justin Milne's resignation, the current Board (7 members) is 100.0% White, 0.0% Non-White, 71.4% Female, 28.6% Male, 0.0% Indigenous, 0.0% Muslim, and 14.3% Jewish.
If Milne is replaced by a White, Jewish Woman, the Board (8 members) will be 100.0% White, 0.0% Non-White, 75.0% Female, 25.0% Male, 0.0% Indigenous, 0.0% Muslim, and 25.0% Jewish.

If both Milne's replacement and a new CEO are White, Jewish Women, the Board (9 members) will be 100.0% White, 0.0% Non-White, 77.8% Female, 22.2% Male, 0.0% Indigenous, 0.0% Muslim, and 33.3% Jewish.
The hypothetical scenarios indicated above with an asterisk (*) simply reflect the present quite evident preference for having ABC Board members who are White, Jewish or Women. Indeed a boundary condition (and a wet dream for White supremacist Zionists) would be an ABC Board that was 100% White, 100% Female and 100% Jewish. So much for "diversity" in the ABC management which presides over an horrendous, racially-informed ABC culture of fake news through lying by omission.
Now a compromise suggestion to making non-diverse appointments would be to have me – Dr Gideon Polya – as a new ABC Board member. Gideon Polya is White (although the father of 4 Non-White Australians and grandfather of 3 Non-White Australians), Male (but no doubt perceived by the jingoist Rightists as Effeminate by being fervently pro-women's rights, pro-child, pro-peace, pro-environment, anti-war, and pro-human rights), anti-racist Jewish (with a sole allegiance to Australia and a long record of support for Indigenous human rights and Muslim human rights, and of fervent opposition to racist Zionism and the horrendous policies of nuclear terrorist, racist Zionist-run, genocidally racist, serial war criminal, UK-, US-, and Australia-subverting, grossly human rights-abusing, women-abusing, mother-abusing, child-abusing, democracy-by-genocide Apartheid Israel). Indeed the ABC makes offerings to an educated audience in contrast to most of the US-dominated Australian Mainstream media that to an appalling extent variously offer ignorance, stupidity, crassness, bad taste, anti-science, climate change denialism, racism, xenophobia, Islamophobia, Sinophobia, racism, bigotry and jingoism to a poorly educated audience. Dr Gideon Polya is a scientist, secular humanist, writer, journalist, artist and pro-Humanity and pro-Biosphere activist who has always been heavily dependent on the ABC for reliable news, intelligent commentary, reliable information, interesting ideas, good music and sophisticated entertainment." END.
Europe

Swedish
Jewish Family Runs Swedish Media?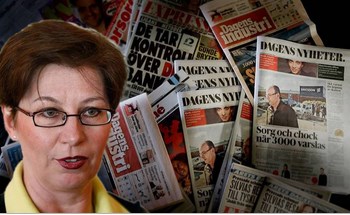 Sweden is another country that has a lack of diverse media. It has recently been exposed that one Jewish family run the Bonnier Group which owns 96 book publishers, 42 business and trade newspapers, 105 digital news platforms, 9 film production companies, 176 magazines, 23 major newspapers, 33 TV stations and another 33 media outlets. This is quite literally the full control of Swedish media!
Many people have accused the Swedish media of practicing racism, bigotry, and genocide against the indigenous Swedish people by promoting 3rd world immigration into the country and attacking Swedish people and culture.
"Jews Control Swedish Media" MP Quits

Scandinavia


Denmark: Politics, Media, Jews

Finland: Politics, Media, Jews


History of Jewry in Scandinavia
A historic study by the Islandic author Snorri G. Bergsson

The Aryan Cradle,
Iceland and the "Jewish Question"
The Jews and the North

Jewish Media Influence in Sweden and Finland (Similar & more info on the subject)

Jewish Media power in Sweden growing (Swedish)

Jewish Tribal Review

Fra radiomonopol til mediemonopol
I dag skal DR's radiomonopol brydes.

Syv internationale mediemonopoler står i kø for at komme ind i Danmark. Arbejderen.

Analyzing Jewish influence in Sweden

To analyze the Jewish influence in Sweden is a delicate matter, much due to the fact that the influence in many regards is indirect.

For instance, a couple of years ago (in 1997) a Jewish historian named Stéphane Bruchfeld made an investigation asking Swedish students questions about the Holocaust.

The result of the investigation showed that one third of the student questioned the official version of the Holocaust, something that outraged the media who blamed the Swedish educational system for this.

The government responded by making a decision that 700.000 copies of a book about the Holocaust should be distributed to all students in the country and be sent to manyl households.

The author appointed for writing the book? You might remember his name: Stéphane Bruchfeld. The best part is that after the decision was made, someone noticed that Bruchfeld "accidentally" had misinterpreted the figures of his investigation. Actually very few students questioned the official version of the Holocaust.

Well, Bruchfeld was not very sorry, he had already been appointed to write the book which then was distributed as planned. As a consequence several schools arranged annual theme days with discussions about how Jews have been persecuted and history in school nowadays focus more on the Holocaust than on the Second World War at large.

The actions of Bruchfeld may have been direct, but many of the consequences were indirect. There was no official demand for theme days or more focus on the Holocaust in education, still as this was a direct result of Bruchfeld's doings and how young Swedes nowadays are learning about the "unique" suffering of Jews during the Second World War is an example of the indirect Jewish influence in our country.

Bruchfeld is by the way engaged in Svenska Kommittén mot Antisemitism (SKMA; the Swedish Committee against Anti-Semitism), a lobbying organization that also "educates" schoolteachers, students and journalists about anti-Semitism, which in practice mean that all criticism of Jews is hate and should be extinguished.

Earlier this week SKMA arranged a two-day seminar called "From prejudice to genocide" and had invited leading journalists from all major media. The two main themes of the seminar were that criticism of Israel in media should be equated with anti-Semitism, which in the end could, or most likely would, end with genocide, and that anti-Semitism among Muslims and Arabs in Sweden is widespread but denied by the anti-Semitic media in Sweden.

Well, of course the anti-Semitic media ruled by the Bonnier family, Peter Hjörne (Kaplan) and Helle Klein responded by denouncing the evil Muslims and Arabs in Sweden that do have the nerve to criticize Jews or the altruistic state of Israel.

I have read the 50 page report released by SKMA during the seminar; The Denied Hatred – Anti-Semitism among Arabs and Muslims in Sweden. I wish I had the time to translate it for you, and I guess you wished you had the time to then actually read it. It expresses some extremely subjective perspectives and exemplifies the particularistic view that so many Jews hold.

The official author of the report, the Gentile Mikael Tossavainen, equates all anti-Semitism with Jew-hate. This is very important when analyzing what he later on refers to as anti-Semitic. For instance, the report claims that the view that Jews somehow could ever contribute to-, or cause an anti-Semitic reaction is in itself anti-Semitism made manifest.

Further, the policies or acts of Israel has nothing at all to do with the reason Arabs or Muslims may dislike Jews, according to the report. All Arabs or Muslims who may dislike or criticize Jews have hated Jews all along anyway. Another amazing suggestion is that anything critical about Judaism as a religion is anti-Semitic. To claim that Jews, according to the Jewish religion, are considered to better then "the nations of the world" or that that there would be anything immoral in the Torah, or any glorification of violence is anti-Semitism.

In other words, if you do claim anything of this you are an anti-Semite and per definition do hate Jews. Great objective scholarship don't you think? The report also considers Palestinian school-books anti-Semitic since they refer to Israel as the "1948-country", calls suicide-bombers martyrs, and do not mention the Oslo-accord.

Well, well, what might one add to this discussion regarding Israeli school-books? Then, of course, there is no term for Jewish hatred of Gentiles. Racism? No, Judaism is perfect, remember, anything critical to Jewish behavior or Judaism is anti-Semitism and anti-Semitism is Jew-hatred.

This is the paradigm of Jewish apology, the extremely subjective and contradictory Jewish apology. The logic is that all Gentiles criticizing Jews do so, always, without any real reason except for an irrational, pathologic hatred. These anti-Semitic Gentiles further blame Jews for all the bad things happening to them in the world.

Well, what if we apply that logic to Jews, what do we have? Jews are constantly blaming Gentiles for being anti-Semitic whenever they are having any problems. All the Jew's problems are caused by anti-Semites; at least that is what we are told. The same logic, which Jews claim that anti-Semites are following, is followed by them, themselves, when they express that very claim. Well, I guess we will continue discussing this topic further on in the future. (M)

News

In Sweden and Norway Jewish / Zionist organizations are persecuting critics, in many cases supported by the extreme left.

The Norwegian Jewesses Christine Mohn and Lise Apfelblum together with Tor Bach and Sven Johansen are currently backing a defamation action against religion teacher Hans Olav Brendberg, and want him fired from his job.

Brendberg has been speaking in favour of professor MacDonald, who was described on this website as: "an anti-semite and a white suppremacist connected to some obscure university". Monitor

But also Jews experience the blessings of the extreme left dictatorship: Erez Uriely and his wife Rachel Suizawere excluded from "Det Mosaiske Trossamfund" for alledgedly cooperating with the "extreme right". They were not allowed to participate in a Kristalnacht manifestation. The extreme left, immigrants and xenophile groups which organized this manifestation, wanted to use it exclusively to promote the Palestinian cause. Monitor 22 oktober

Nynazist-leder Tore Tvedt i Vigrid omfavner boken "Alt for Israel", skrevet av NRK-reporter Odd Karsten Tveit. læs

Vigrid er så vidt vi på Upps kan bedømme en rendyrket fundamentalistisk nationalsocialistisk hjemmeside.
an Scherman, Clara Scherman, Sven Irving (now TV4 News), Artur Ringart (TV4) and Peter Sommerstein, Robert Aschberg jewish media moguls. This reminds of the thirties when the Austrian Press was also dominated by Jews. Just like in the US the Jews control the media. Jewish media control is not a sick fantasy, but a reality. Jewish media are now a deciding factor all over the western world. In Germany axel Springer verlag, in the UK, Australia and the USA Rupert Murdoch, however not Jewish himself is dedicated to the zionist Jewish cause. The BBC's controlling Jew is Alan Yentob.
Jewish Media Influence in Scandinavia




Sweden: The Bonnier Family - Peter Hjörne - Helle Klein - Robert Aschberg

About "Jewish Media Influence in Scandinavia": Main part of this article was copied from letters to the Jewish Tribal Review.
We have tried to put it into a more reader friendly form, we have omitted some, added some, and formatted.

The Bonnier family (Jewish)

Gutkind Hirschel came to Denmark from Germany in 1801. He changed his name to Gerhard Bonnier and settled in Sweden about 25 years later. Biography


Listing of some Bonnier owned companies:

Brimax, a UK children's book publisher, Autumn Publishing Ltd,

Medicine Today International AB
Dagens Medicin, in Sweden, Norway, Denmark, Finland and Poland.

AS Diena, which publishes the leading morning newspaper and regional newspapers in Latvia.

The Mastiff Media Holding AB production company was merged with MTV Produktion AB.

Bonnier Radio AB:
SBS Radio AB, Mix Megapol, Radio City, Vinyl, Rockklassiker and E-FM.

Teknik i Media i Sverige AB

Germany
Econ/Ullstein/List, one of the major publishing houses in Germany.

Dun & Bradstreet operations in Sweden, Denmark, Norway and Finland.

Bonnier Magazine Group publishes magazines in four segments, specialist magazines, lifestyle , business and industry magazines. The magazines are issued in 11 countries, of which publishing operations are conducted in four: Sweden, Denmark, Spain and Poland.

Illustrerad Vetenskap, Gör Så Här, Allt om Mat and Amelia, Komputer för alla and crossword magazines in Sweden. Bo Bedre Norge, Debut, DigitalFoto för Alla, Leva!, mama and Ruby.

Svensk Filmindustri, SF Bio, Home Entertainment and Bonnier Radio in Sweden, LNK TV in Lithuania
and Bonnier Amigo Music Group.

Bonnier Business Press publishes business newspapers in nine countries:
Dagens Industri in Sweden, Børsen in Denmark, Äripäev in Estonia, Dienas Bizness in Latvia, Verslo Zinios in
Lithuania, Delevoj Peterburg in Russia, Puls Biznesu in Poland, Wirtschafts Blatt in Austria and Finance in Slovenia.

Bonnier Newspapers:
Dagens Nyheter, Sydsvenska Dagbladet, Expressen including GT and Kvällsposten, Stockholm City, Skånemedia, with Ystads Allehanda, Trelleborgs Allehanda and Kristianstadsbladet.

The business area also includes partly owned newspaper holdings in Poland (50 %) and Latvia (83,5 %), as well as Bold Printing Group (a Swedish daily newspaper printing group), Pressens Bild (image service) and 50 percent of Pressens Morgontjänst (newspaper delivery service).

OWNERSHIP STRUCTURE
Bonnier AB is a wholly owned subsidiary of AB Bonnierföretagen, which is a wholly owned
subsidiary of Bonnier Holding AB, a subsidiary of Albert Bonnier AB.

This (shortened) listing was extracted from the company's more detailed information in BONNIER AB Interim Report January-August 2003.pdf.




Jewish media take over


Leif Pagrotsky

Leif Pagrotsky is the Jewish Swedish minister of Culture and Education

He is the only one who could stop the Jewish media giants Bonnier and Proventus from taking over Alma Media. (Anti trust laws).

But Pagrotsky already said he approved of what he called "more diversity" in the Swedish media.

When Bonnier found out there was another potential non-Jewish buyer; Schibsted, they quickly got support from the Jewish Billionaire Robert Weil so they could secure complete Jewish media dominance in Sweden. source

Bonnier

(The Bonnier Group)

The TV Station LNK, is owned by the Jewish Bonnier family, based in Sweden.

Bonnier is a taken name; originally the family was named Hirschel.
Not only is the Bonnier family Jewish and not only do they own LNK, but they are the by far most influential media group in Sweden and in Finland. They are very influential in Denmark as well. They are also involved in the Baltic countries (LNK in Lithuania) the UK, Germany, Poland and other countries.

Of the seven largest daily newspapers in Sweden, the seven with a daily circulation of over 100,000, the Bonnier family owns four, Dagens Nyheter (the Daily News), Expressen (the Express), Sydsvenska Dagbladet (the Southern Swedish Daily News) and Dagens Industri (the Industry of Today).

The largest of the private TV channels in Sweden is TV4.

The Bonnier family directly holds 21,6% of TV4 and through their ownership of the Finnish based Alma media company they hold an additional 23,4%, totalling 45% which amounts to a virtual control.

As head of TV4 we find Jan Scherman (Jewish). Jan Scherman's daughter Clara Scherman is chief buyer for TV4. A man with an (Jewish?) Hungarian name Hans Isoz heads TV4 Vision.

Through Alma Media, Bonnier also controls MTV3, the most popular channel in Finland with 39,1% of the total viewing time (in 2001) and Subtv, the third largest commercial television channel in Finland, aiming mainly at young adults.

Bonnier also employs the Jews Sven Irving (now TV4 News), Artur Ringart (TV4) and Peter Sommerstein (Sydsvenska Dagbladet).

In Finland, Bonnier owns 23% of MTV in that country. In Finland, Bonnier controls the leading daily Iltalehti and Kauppalehti, Finland's largest business media with a circulation of 85.000 per day. Bonnier controls the printing house Lehdentekijät, that produces 40 regularly published magazines in Finland. In addition to that they own five regional papers, 15 local papers and nine free-distribution papers in Finland alone. They further control the Baltic News Service, the leading news bureau in the Baltic region, providing the world with news about the Baltic with a Bonnier touch.

Peter Hjörne (Jewish)

Beside the Bonnier family in Sweden there is the Peter Hjörne (real name Kaplan), owner and chief editor of Göteborgs-Posten (the Gothenburg Post; GP), the fourth largest newspaper in Sweden with a circulation of 253,700, reaching 600,000 readers daily. GP is furthermore the only newspaper in Sweden's second largest city, Gothenburg. Hjörne is also the owner of two local newspapers, Bohuslänningen (32.400) and Strömstads tidning (5,200); both distributed in the Swedish north-west coast area. In addition he controls 22% of Liberala tidningars konsortium (the consortium of liberal newspapers) and thereby Nerike Allehanda (The eighth largest newspaper in Sweden with a circulation of 66,300), Motala Tidning/Vadstena Tidning (12,800), Bergslagsposten (10,600) and Nya Ludvika tidning (9,500). Finally he also holds 9% of Hallandsposten (31,000). Peter Hjörne is the son of a sister of another infuential Swedish Media Jew: Per Gyllenhammer (former top boss of Volvo).


Hjörne pays schoolchildren to watch Jewish propaganda

Hjörne is a part of the old Jewish establishment in Gothenburg and has his way to influence the Gentiles of that city. For instance, when the Jew Steven Spielberg's movie Schindler's List reached the screens Hjörne personally paid so all senior high school students would see it.
The Bonnier family owns 30% and Hjörne owns 10% of The Swedish News-agency Tidningarnas Telegrambyrå (the Swedish Central News Agency), the main news source for the none-local news stories in most minor papers in Sweden.

Robert Aschberg (Jewish) owns the largest production company in Sweden called Strix Television and produces programs for every major channel, especially TV3 where almost all programs that aren't Hollywood produced sitcoms, talk shows (Ricky Lake and Jerry Springer [Both are Jewish]) or bad movies come from Strix. It was Strix, by the way, that first came up with the idea of the show Survivor, now broadcasted also in the USA.

Aschberg himself is the head of several of these usually noisy and chaotic shows and has thus been called Sweden's Michel Friedman . His maternal grandfather is the banker Olof Aschberg who helped finance the Russian Revolution and his brother, Richard Aschberg, works at Aftonbladet (the Evening Post). Robert Aschberg is furthermore an important financer of eXpo, a Swedish version of the ADL, even if it is not an exclusively Jewish organization.

Swedish Labour Union & Norwegian Schibstedt Company:
Editor in Chief Helle Klein (Jewish)

The largest newspaper in Sweden is Aftonbladet (the Evening Post), jointly owned by the Swedish Labour Union and the Norwegian Schibstedt company. The chief editor, however, is the Jewess Helle Klein, great granddaughter of the former grand rabbi of Stockholm, Rabbi Gottlieb Klein. Her father, Ernst Klein, is influential in Swedish media as well. 1990-1999 he was the chief editor of Östgöta Correspondenten, the ninth largest newspaper in Sweden, and now he sits on its board. He furthermore is president of Svensk Presshistorisk Förening (Swedish association of press history).

Beside Klein there are several Jewish staffers working at Aftonbladet.

In other words, of the seven largest news papers in Sweden, six are either owned by or edited by Jews.

And please note, there are fewer than 20,000 Jews in Sweden making up roughly 0.2% of the total population. Actually, I could go on and on describing the Jewish media influence in Sweden but I guess you see where I am heading.

Pehr G Gyllenhammar (Jewish)

Pehr G Gyllenhammar is the director of Kinnevik, which controls TV3, ZTV and the free newspaper Metro.
Gyllenhammar remains speaker for Reuters Founders Share Company.
The Reuters press agency was founded in 1848 by the Jew Paul Julius Reuter, his real name was Israel Beer Josaphat.


Marianne Ahrne

Marianne Ahrne

(Jewish)

The Jewish film maker and writer Marianne Ahrne has control over a large part of the Swedish Film Institute's (Svenska Filminstitutet) 50 million kroner ($ 7.4) budget for long films.

She is known to block films which criticize Israel or USA.

The Swedish producer Kjell-Ake Olsson asked for financial support for his film "Grisbrottaren" about the now deceased artist Lars Hillersberg It was turned down because of Hillersberg's "fanatic anti-Americanism and his demonization of Israel". The film "repetioner", based on a book by bestselling author Lars Norén got its budget cut because three supposed national socialists voice their opinions in it. Details in Swedish.

Sweden is the most immigration and asylum friendly country in the world



They let virtyually everybody in!




But the Israeli dissident


Mordechai Vannanu
will not be granted asylum here!


Of course this has nothing to do with




JEWISH POWER
British Media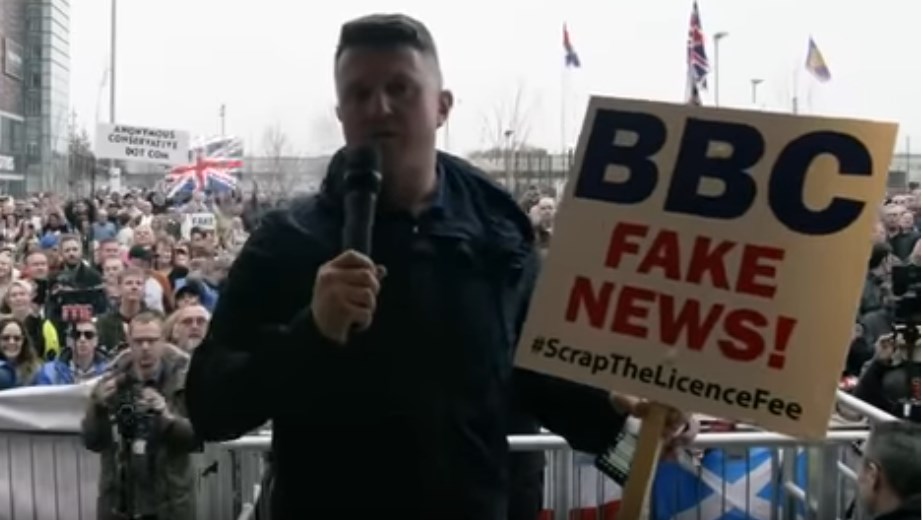 Tommy Robinson's exposé of the fake news BBC. #Panodrama
"This John Sweeney is an absolutely stereotypical example of trumped-up BBC employees propagating the very bigotry they claim to be vehemently against - despite their protestations that they are impartial. They are at the HEART of racism, bigotry, ALL forms of discrimination whilst posing as a pillar of virtue in this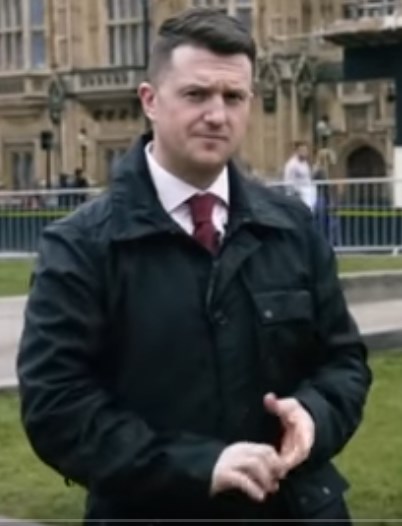 virtue-signalling world. He spends OUR money misrepresenting himself and the BBC in pursuit of sensationalist lies to bling up what would otherwise prove to be a very insubstantial hack-job about TR. He also thinks of himself as being above working class people, yet asks for flaming sambucas from the bar staff. "

Zionist and false Jews have a lot of influence in British Media, the film industry, the major political parties, socialist workers and communist movements and promote non white immigration into Britain.

BBC is fake news
Watch What Happened When I Confronted The Lying BBC
The BBC ALWAYS call Robinson far right. Same with UKIP. When have the BBC EVER called Corbyn or Stalin or Owen Jones as FAR LEFT?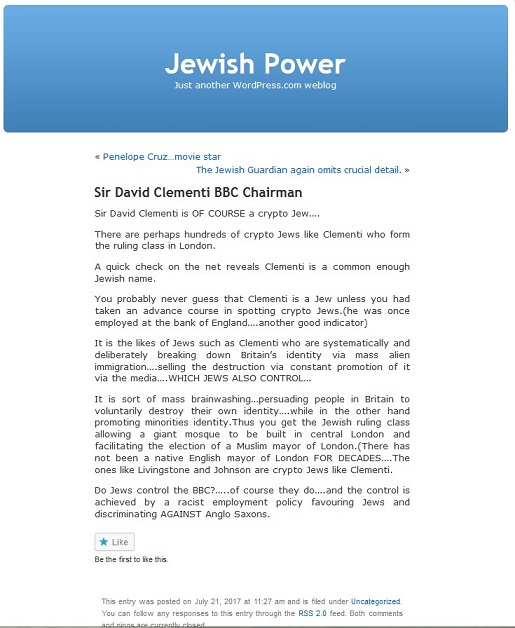 I resent paying every single penny that the BBC have demanded from me with menaces. I do not agree with them, I do not support them. The Licence Fee is nothing more than a Mind Control Tyranny. I would not care if the BBC vanished from existence tomorrow.
BBC and SKY news are all fake news . Dont watch it anymore.
The Guardian is currently asking for financial support. Good luck with that you far left hypocrites.
you know it's bad when the BBC need bodyguards to protect them Thank you for the truth Avi
The BBC should be renamed the BRZPC.....the British Rothschild Zionist Propaganda Channel. British people have seen right through it for a long time now. They are reviled in Scotland.
BBC war against British people
The BBC is at War with the British People - Luke Nash-Jones
BBC Pushing Insane, Racist Propaganda
Near Total Zionist Jewish Control Of The British MediaThe United Kingdom | Freedom of the Press 2015
Jason Bermas presents Invisible Empire: A New World Order Defined produced by Alex Jones. The film can be ordered here http://infowars-shop.stores.yahoo.net.

BBC in Britain, turning true history into false history. Some good examples above.
Gazprom (Russia)
This Russian energy company was founded in 1989 and after a stint at being a private company, fell back into government domain after Putin started a number of reforms and sackings in the early 2000s. At the same time he made these changes, media ownership was also bought up by the government under the Gazprom brand.
They have successfully signed on extremely large contracts including a large deal with China signed in 2014 to provide gas to Shanghai from 2018 onwards and is worth an estimated 400 billion dollars over 30 years. They also made agreements with Israel in October 2015 to develop the Leviathan gas fields and will receive major concessions from Israel.
Bertelsmann (Germany)
Bertlesmann is a global company that focuses its core business on media and publishing. It predominantly focuses on the European market, however, is a player in approximately 50 countries with corporate divisions in Television, Books, Magazines, Print, and Services.
Its most well-known brands include RTL Group which is the leading entertainment network within Europe and Penguin Random House who is the world's largest trade book publishing group publishing around 10,000 new titles per year.
Fininvest (Italy)
An Italian holding company is one of the biggest communication businesses in the 21st century. Its brands include Mediaset, Medusa, Milan A.C and Mondadori which means they cover commercial television, cinema, publishing and sporting events within both Italy and the EU. Originally a family based company it is now listed on the Italian Stock Exchange and notably one of its major shareholders is the former Prime Minister Silvio Berlusconi.
Silvio Berlusconi - Media control and conflict of interest
Lagardere (French)
Lagardère is a multinational media conglomerate with its headquarters in Paris. The company has a rich history which started in 1826 with the Hachette brand which originally focussed on magazines and the Matra brand which was travel based. In 1994 it decided to focus solely on media and launched a multimedia encyclopedia called Axis.
In recent years they have diversified and rebranded and now have streamlined businesses in entertainment, sports, and travel.
Bouygues (French)
Founded in 1952, this French company owns business brands in construction, transport, telecommunications and media. It started the first television station in the 80s and launched their telecommunications business in 1996.
The company states that they focus patronage on education, social issues, and medical research and participate in the United Nations Global Compact since 2006.
Russia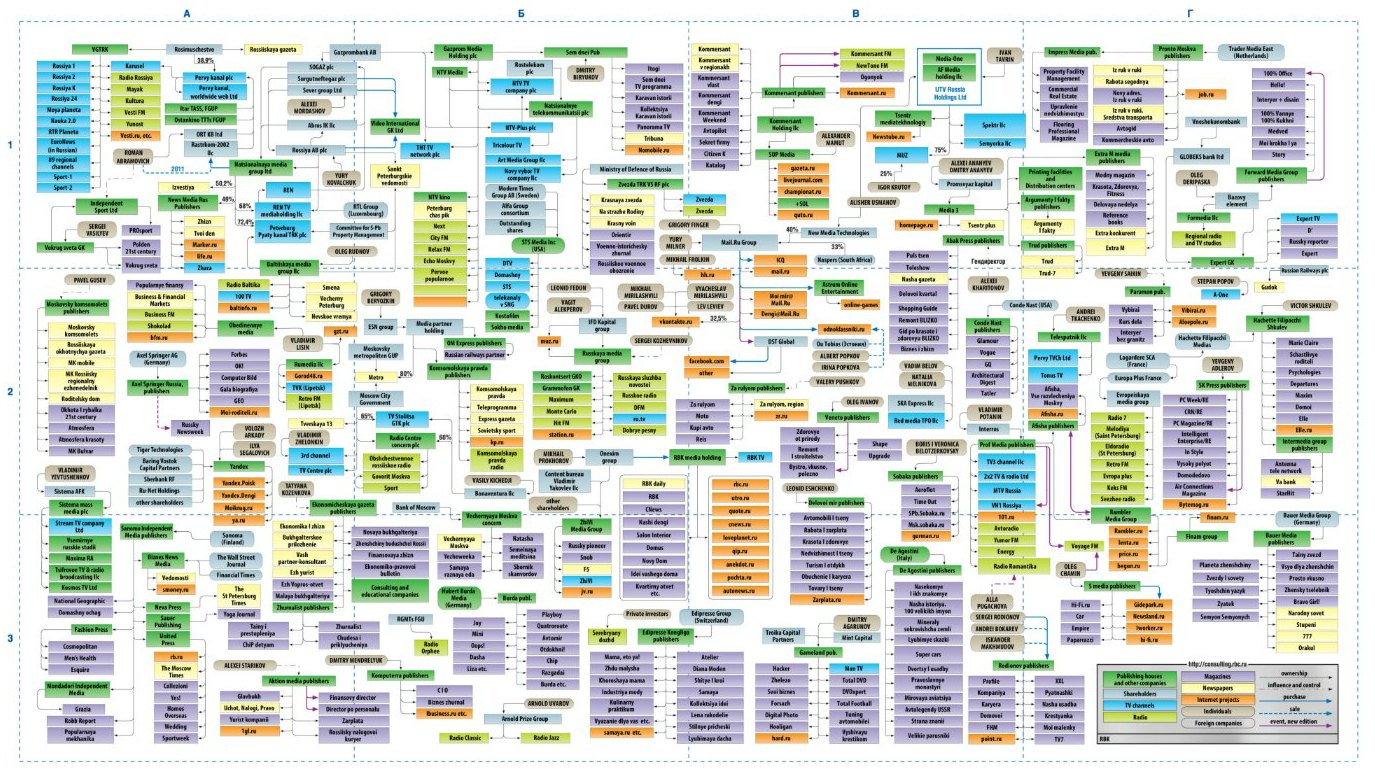 RT Channel - Propaganda or Unbiased Alternative News Source?
The RT Channel (previously known as Russia Today) is important because it is an international channel run by the Russian Government and as such, is giving information to the world's population that the Establishment controlled Western media does not always like to publicize. It gives some information on the Establishment, but it is also important to keep in mind that it is funded through the Federal Agency on Press and Mass Communications of the Russian Federation and thus, probably represents the Russian Government's point of view.
Putin founded the RT channel back in 2005 and has over time ramped up its budget to over $300 million per year. In many countries outside Russia, this network has discovered a loyal following of individuals who are skeptical and mistrustful of their own governments and media news sources regarding world events.
The network is one of the most watched foreign news channels in the world. Its available to 85 million in the United States via the RT America channel that launched in 2010. It has also built platforms in the UK and Latin America through its RT Spanish language channel in countries such as Argentina.
There are articles such as this one and this one which overtly state that it is simply Putin's on air propaganda machine. One can also see that perhaps Western controlled media is doing its best to simply discredit information sources that do not fall in line with its own agenda.
Russia | Freedom of the Press 2015
Independent News Source? Al-Jazeera TV Channel

Many people believe Al-Jazeera TV Channel is independent of the control of Western media and gives a balanced point of view, but few realize that this channel has large levels of Jewish and Muslim Brotherhood control.
Al-Jazeera is an Arab funded channel run by the Emir of Qatar, who finance the salaries and running costs of the station, and their stories are distributed by Reuters. It is important to note that U.S. Central Command (CENTCOM) is based in Qatar. The US and Qatar have had long-standing diplomatic relations with each other.
This media outfit supported the overthrow of the Libyan leader Muammar Gaddafi and supports the so-called freedom fighters fighting the Syrian government for control of the country. It also publicly announced that it would not call the people entering Europe during the immigration crisis in 2015 "migrants," but instead, would only call them "refugees."
Al-Jazeera Journalists Found Guilty of Creating 'Fake News' in Egypt
Qatar Is Playing A High Stakes Double Game With The US And Hamas
Al-Jazeera's Jewish Anchorman
The English language version of leading Arab news network has a Jewish anchorman and an Israeli employee. Is this part of the networks attempt to portray itself as balanced?
Al Jazeera English under Jewish Infiltration
The following information from AIJAC AUSTRALIAN/ISRAEL & JEWISH AFFAIRS COUNCIL
ABC and SBS have no business using Al Jazeera
India &
Pakistan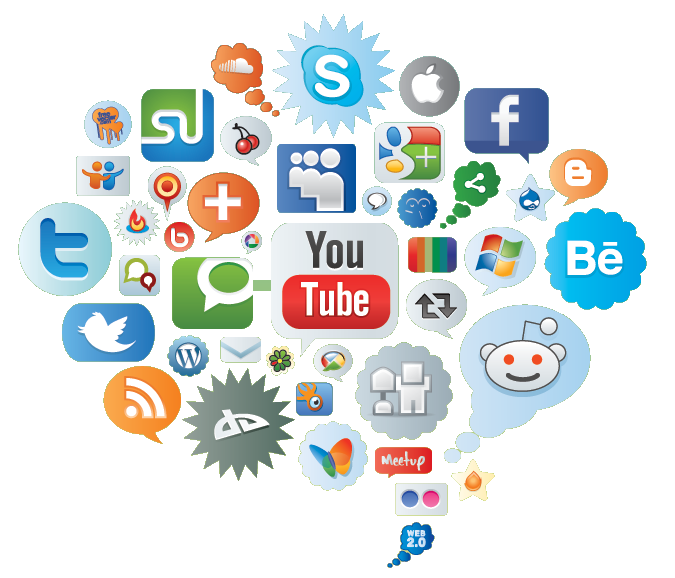 Censorship War against We The People
The Tech Left War On Censorship Hits Into High Gear! Help Us Fight It!
Comedy Central Works With CNN To Ban Infowars
Globalist want total control of all information on the Internet
The Biggest Threat To The Internet As We Know It | Article 13
Twitter Declares War Against We The People
Twitter Declares Total War On Conservatives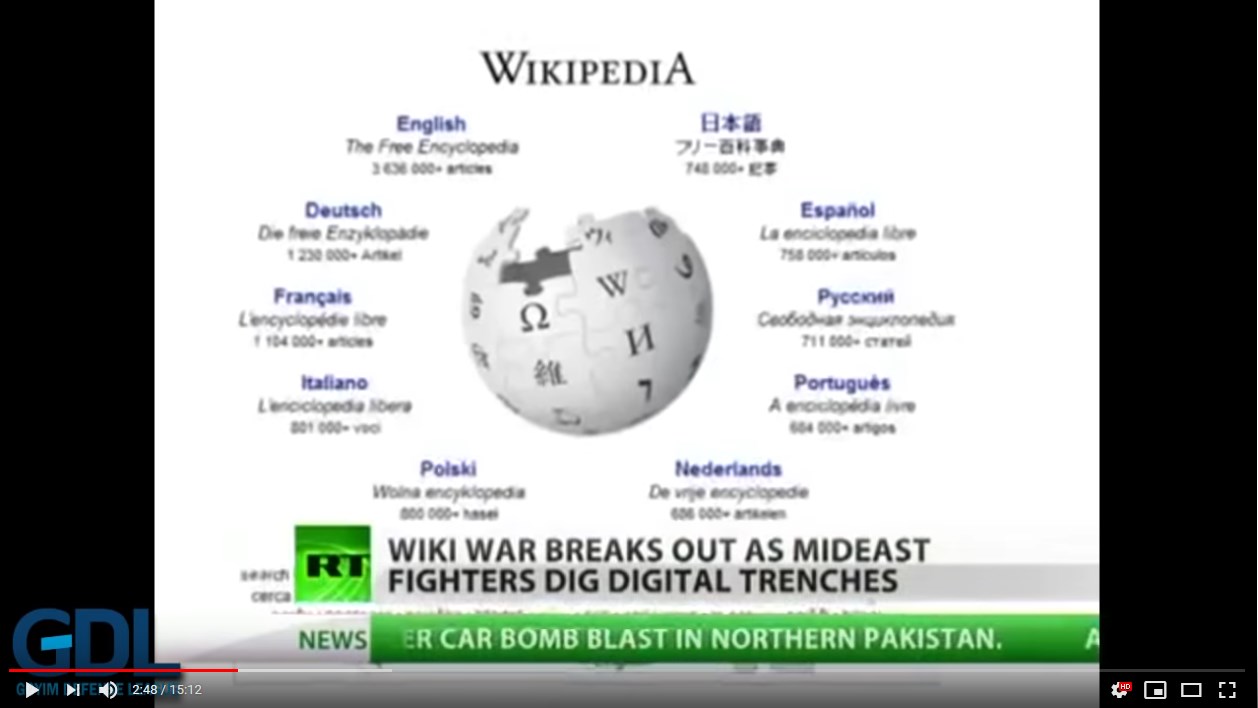 Stop Jewish Propaganda & Censorship NOW!
Wikipedia
Wikipedia has been accused of deliberately covering up mass murders committed by Stalin, Mao Tse, Pol Pot and all other communist leaders. We have used information from Wikipedia, but when it comes to matters of Jewish history they will cover up the facts, write bad things about Europeans and omit the truth about false Jews.
China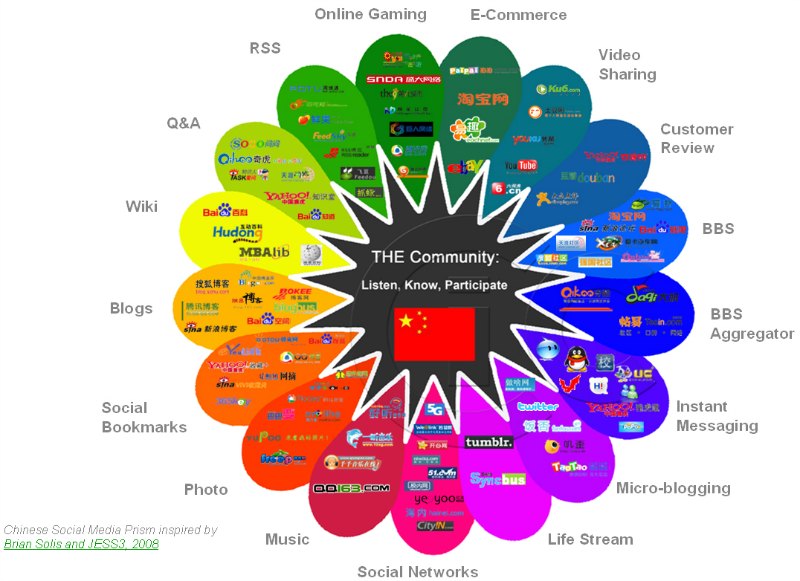 The People's Republic of China has arguably one of the most managed media and the internet in the world.
The Chinese government's sophisticated use of censorship and control is often seen as an alien negative method when discussed in the West, however, considering the quality of video content on YouTube, and the lack of blatant pornography and violence in their advertising and content, perhaps management isn't always a bad thing?
China | Freedom of the Press 2015
Social Media in China: The Same, but Different
Media today has too much power. They are involved in promoting a multicultural and multiracial society which will eventually destroy all the distinctive racial groups, and they are also rewriting history and telling nothing but lies. They do not represent free speech and should be taken off air for not informing the public on what is really going on and giving an unbiased and balanced point of view. It's time for people to realize that media monopoly is not in our best interest and this control should be taken away from government and large corporations and the decision making given instead to the public.
We propose a canton system of direct democracy where people are elected for a period of time to sit on a board that reviews and ensures that a high standard of journalistic integrity is upheld. This board would also be responsible for determining a list of standards that must be upheld by the media at all times.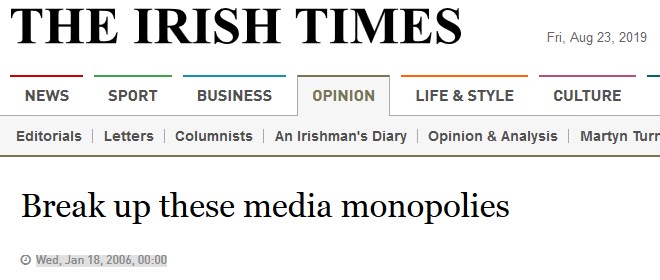 People's Media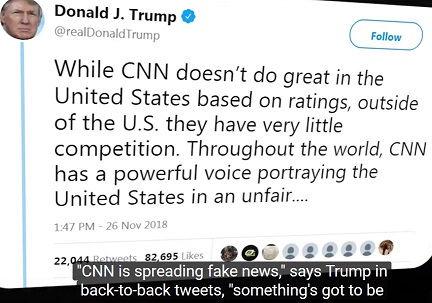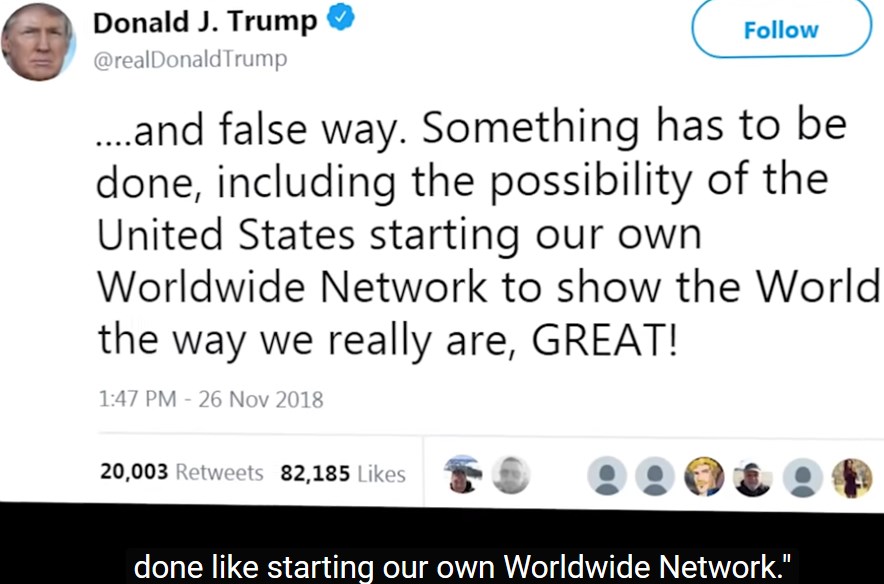 Big Media has lost its monopoly on the news, thanks to the Internet.
"FAKE NEWS - THE ENEMY OF THE PEOPLE!"
"We the Media, has become something of a bible for those who believe the online medium will change journalism for the better." -Financial Times"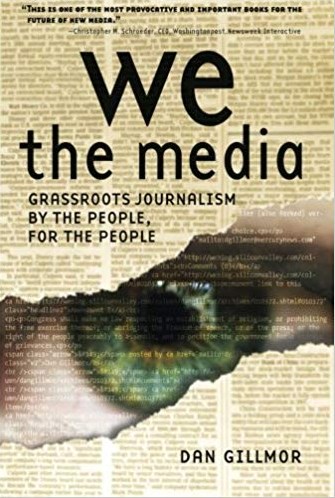 "Big Media has lost its monopoly on the news, thanks to the Internet. Now that it's possible to publish in real time to a worldwide audience, a new breed of grassroots journalists are taking the news into their own hands. Armed with laptops, cell phones, and digital cameras, these readers-turned-reporters are transforming the news from a lecture into a conversation. In We the Media, nationally acclaimed newspaper columnist and blogger Dan Gillmor tells the story of this emerging phenomenon and sheds light on this deep shift in how we make--and consume--the news.
Gillmor shows how anyone can produce the news, using personal blogs, Internet chat groups, email, and a host of other tools. He sends a wake-up call tonewsmakers-politicians, business executives, celebrities-and the marketers and PR flacks who promote them. He explains how to successfully play by the rules of this new era and shift from "control" to "engagement." And he makes a strong case to his fell journalists that, in the face of a plethora of Internet-fueled news vehicles, they must change or become irrelevant.
Journalism in the 21st century will be fundamentally different from the Big Media oligarchy that prevails today. We the Media casts light on the future of journalism, and invites us all to be part of it.
Dan Gillmor is founder of Grassroots Media Inc., a project aimed at enabling grassroots journalism and expanding its reach. The company's first launch is Bayosphere.com, a site "of, by, and for the San Francisco Bay Area."
Dan Gillmor is the founder of the Center for Citizen Media, a project to enable and expand reach of grassroots media. From 1994-2004, Gillmor was a columnist at the San Jose Mercury News, Silicon Valley's daily newspaper, and wrote a weblog for SiliconValley.com. He joined the Mercury News after six years with the Detroit Free Press. Before that, he was with the Kansas City Times and several newspapers in Vermont. He has won or shared in several regional and national journalism awards. Before becoming a journalist he played music professionally for seven years."
We the Media: Grassroots Journalism By the People, For the People New edition Edition
And even worse, these extraordinarily wealthy Elites from around the globe not only share ideology, they share management.
A study published by Columbia Journalism Review, as cited in Bagdikian's final printing (2016), revealed that News Corporation, Disney, Time Warner, and Viacom have 45 interlocking directors—forty-five—meaning in essence, that the same people oversee the management of the four U.S. branches of the world's media monopoly, as well as that of the planet.
Convinced that conservative forces were behind this takeover of the world's information sources back in 1983, Bagdikian called, unsuccessfully, for the U.S. Department of Justice to enforce the monopoly laws against these giants until the day he died.
No administration from that of conservative Ronald Reagan to liberal Barack Obama had the courage (or nihilistic tendencies) to take on the media monopoly and break it up, though it was clearly even then in violation of existing ant-trust and competition laws of mostnations claiming to have a free or independent press.
Perhaps now we have some champions, including President Donald Trump, coming on the world's stage with the courage to do something about it, but they will need Regulators that will follow the law rather than the billionaires funding its destruction
Online Platforms and the Power of Social Media
The beauty about social media and online platforms is that individuals have the power to upload their own videos, provide their own commentary on news events and give alternate views which are often directly opposed to the censorship and propaganda provided by your local news sources.
The internet allows you to see a multitude of documentaries, educational opinions, articles and news sources. There is no way they can shut down every site or comment that is in opposition to the carefully crafted view the image they wish you to see.
For all the brilliance of the internet, there are still issues you must consider your level of anonymity. Google and Facebook collate information about users on their websites. We recommend using a VPN (Virtual Private Network) which is a method used to add security and privacy to private and public networks. VPN's are most often used by corporations to protect sensitive data.
We need to remove the Globalists race haters from controlling the mainstream media and to make changes. We need to build Community Based Organizations and build National, International Media, TV & Newspapers to representing we the people.
Community Organization and Building - 3-30-16 Lecture
True History
Teach White Europeans About Their Ice Age Heritage
To have good understanding of the Deep State that runs the World New Order look at the the following articles Bankers Control the World New World Order Globalist
The Coverers League collects information about history, on Globalism and relationships et,c so people can obtain the information quickly. The main articles usually remain and over time they are change by adding more information to them.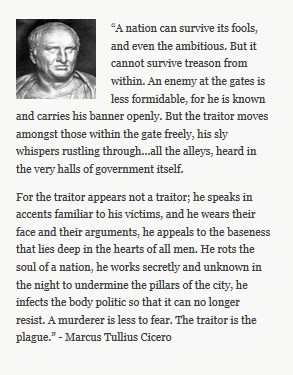 19/12/2018H