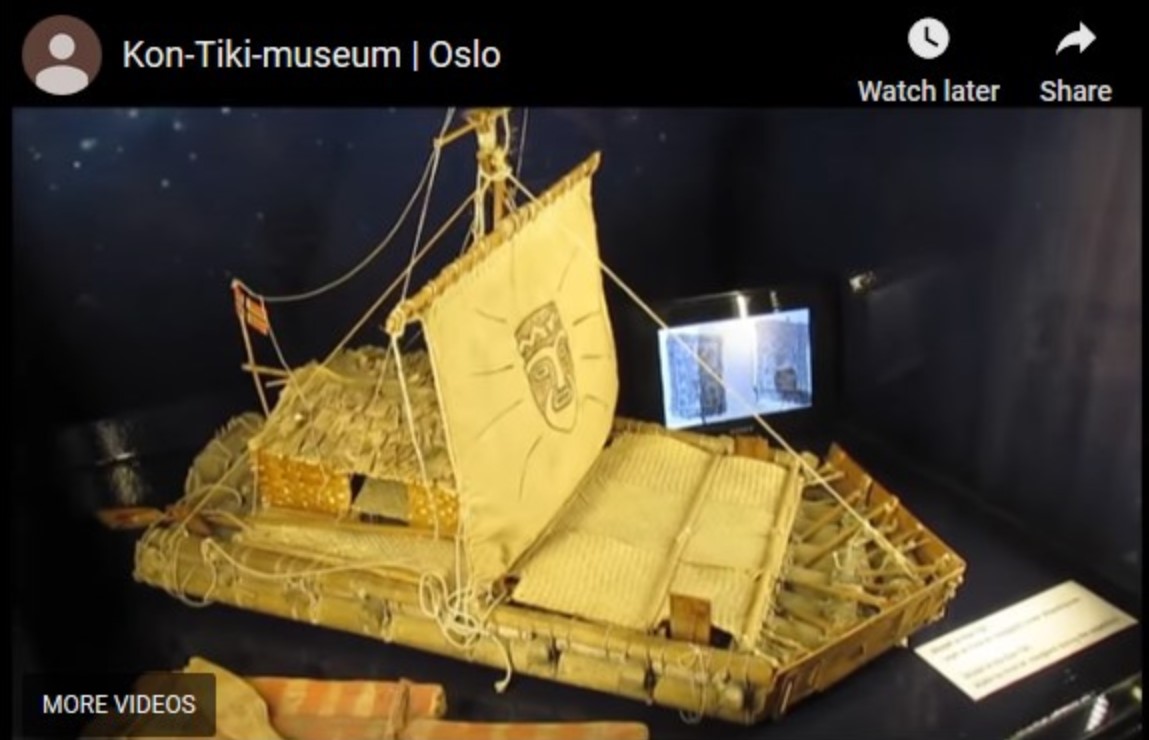 Thor Heyerdahl is notable for his Kon-Tiki expedition in 1947
Thor Heyerdahl
Thor Heyerdahl (Norwegian pronunciation: [tuːr ˈhæ̀ɪəɖɑːɫ]; 6 October 1914 – 18 April 2002) was a Norwegian adventurer and ethnographer with a background in zoology, botany and geography.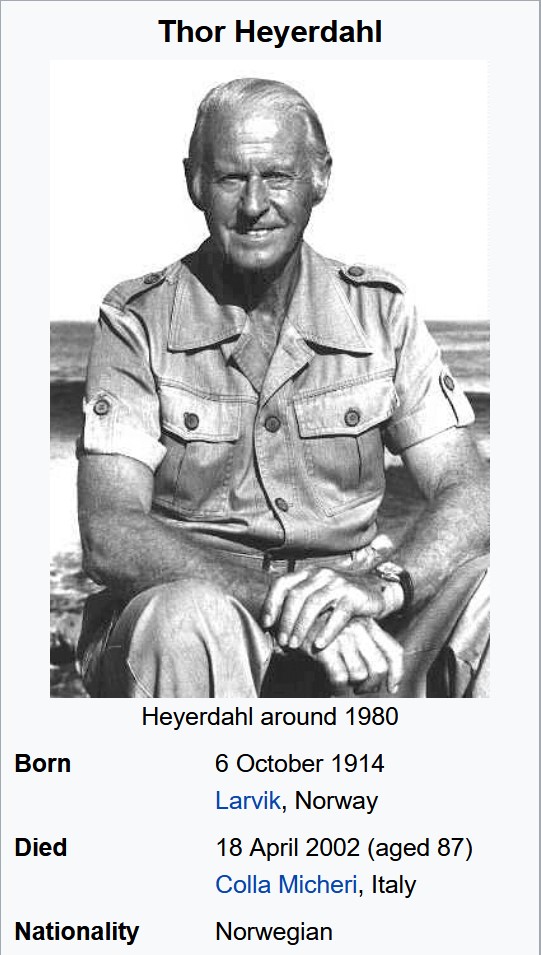 Heyerdahl is notable for his Kon-Tiki expedition in 1947, in which he sailed 8,000 km (5,000 mi) across the Pacific Ocean in a hand-built raft from South America to the Tuamotu Islands. The expedition was designed to demonstrate that ancient people could have made long sea voyages, creating contacts between societies. This was linked to a diffusionist model of cultural development.
Heyerdahl made other voyages to demonstrate the possibility of contact between widely separated ancient peoples, notably the Ra II expedition of 1970, when he sailed from the west coast of Africa to Barbados in a papyrus reed boat. He was appointed a government scholar in 1984.
He died on 18 April 2002 in Colla Micheri, Liguria, Italy, while visiting close family members. The Norwegian government gave him a state funeral in Oslo Cathedral on 26 April 2002.[1]
The Tangaroa Expedition (The Kon-Tiki Expedition) 2012 Documentary
All his life, Olav Heyerdahl had heard the stories of his grandfather: of how he crossed the Pacific in 1947 on a primitive raft made of balsa wood. Now at last, he got to experience it first hand. As a tribute to his grandfather and the original Kon-tiki expedition, Olav and his team built a new raft in Peru and sailed it all the way to Raiatea in French Polynesia. When they arrived on the 24th of July 2006, after four months at sea, over a thousand people greeted them in a traditional Polynesian welcoming ceremony. This is a spectacular and unique documentary of the modern day voyage, with footage of the 1947 expedition setting the context. The 1947 Kon-tiki film won an Oscar, and Thor Heyerdahl's book has sold more the 50 millions copies worldwide. At the time, the whole world was amazed by this eccentric Norwegian explorer. The story continues to enthral 60 years later, only this time in colour.

I remember the 1970's movie Kontiki about Thor Heyerdahl. The craft in that movie wasn't a flat raft as in this documentary. I had not heard about this expedition before now.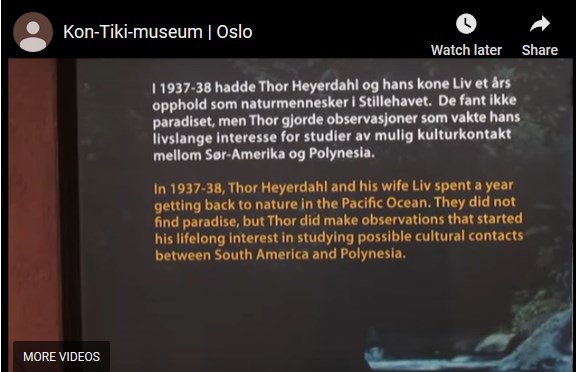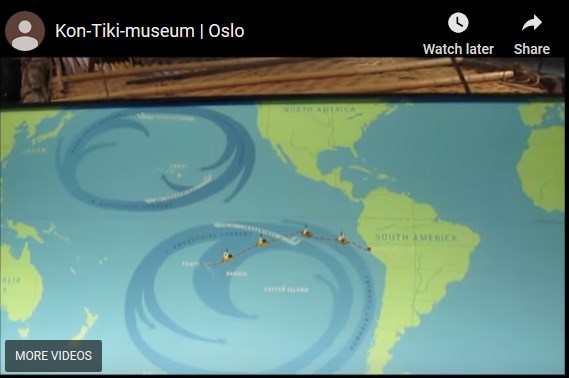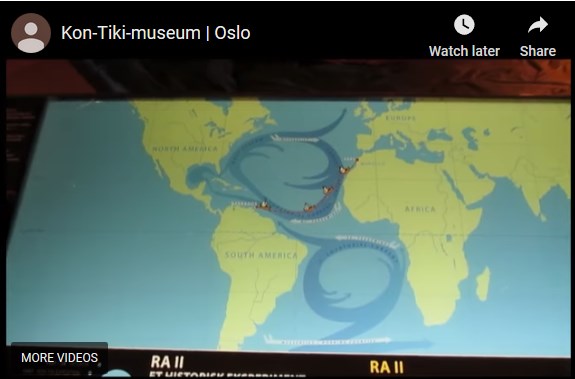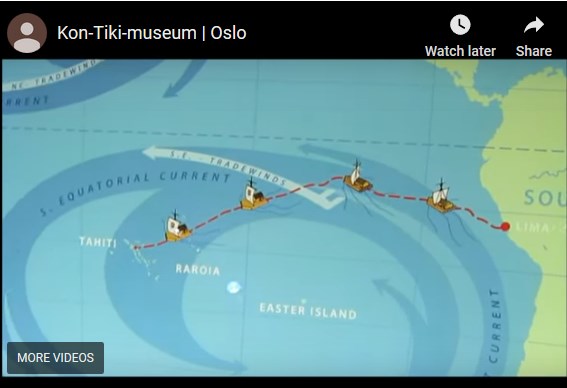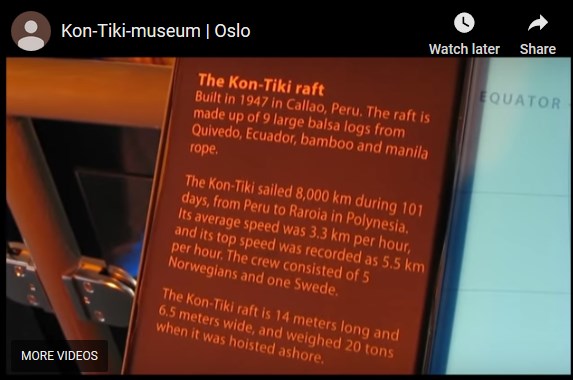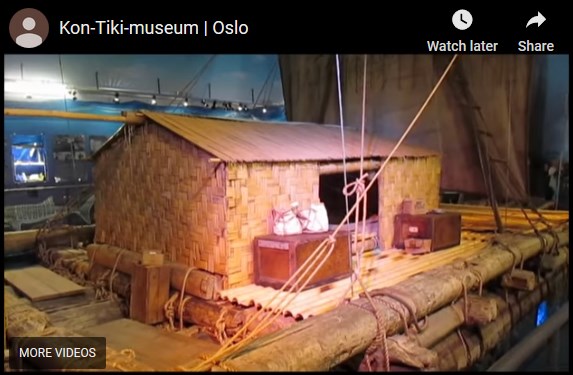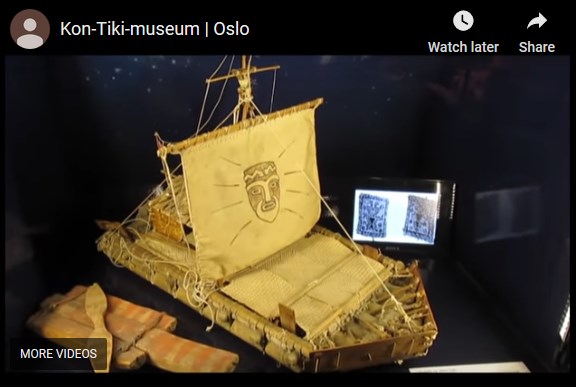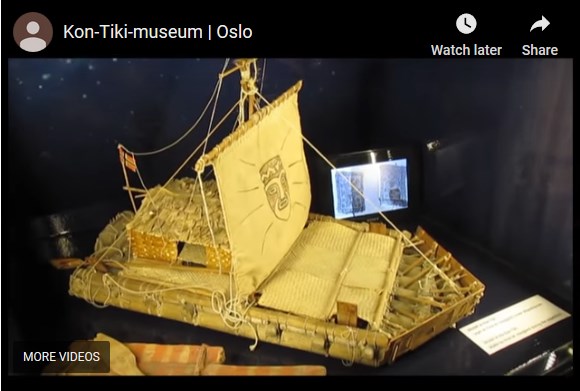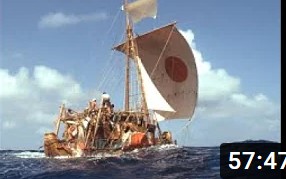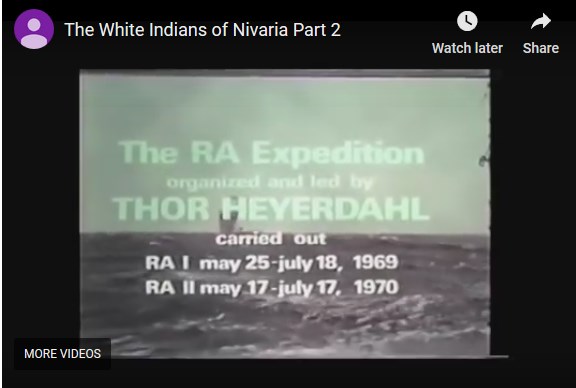 THOR HEYERDAHL The Tigris Expedition (In Search of Our Beginnings)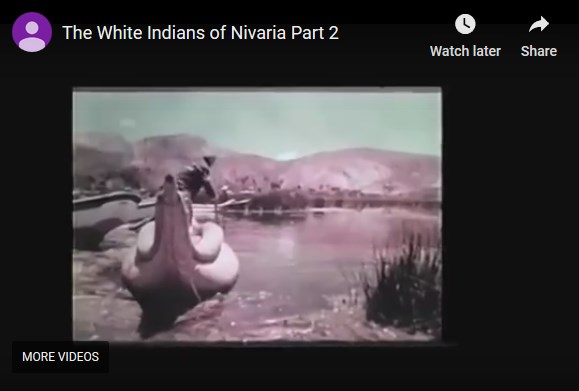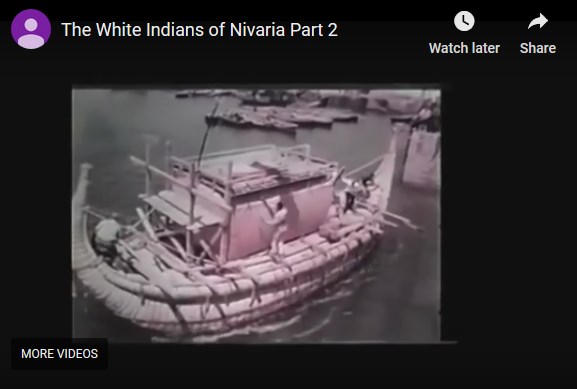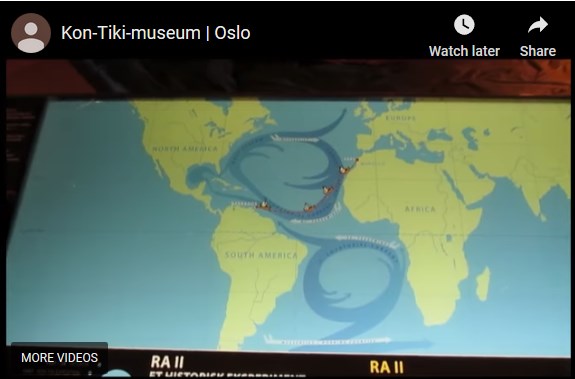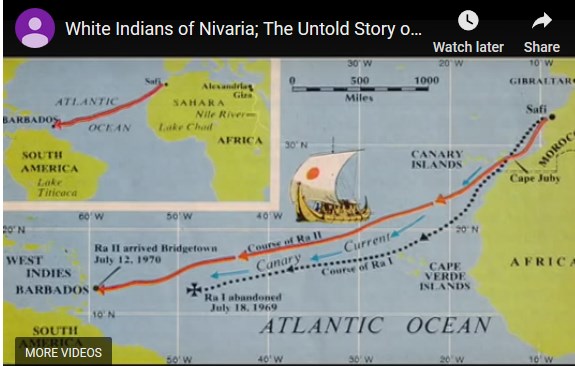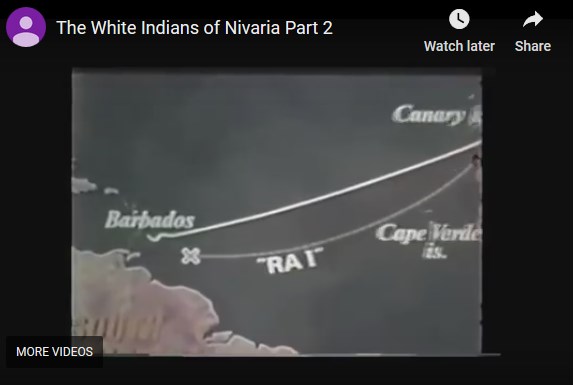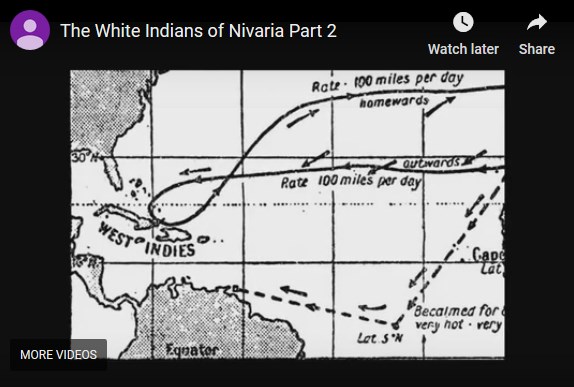 I've been trying to make this connection for quite some time after receiving some DNA results back showing a mix of South American (Family is from Peru), Spaniard and Pacific Islander and some small traces of others. I've read Kon-Tiki and seen the movie, very interesting. Given the amount of islands, I may be never able to pinpoint the exact location of my polynesian ancestry, but I'm determined to gather as much info as possible. Very interesting and I appreciate Thor and Olav's work and research.
I find it amazing that people thousands of years ago jumped on to a raft and sailed into a seemingly endless ocean in hopes of finding another landmass supported by the migration of birds, if even that. I love humanity.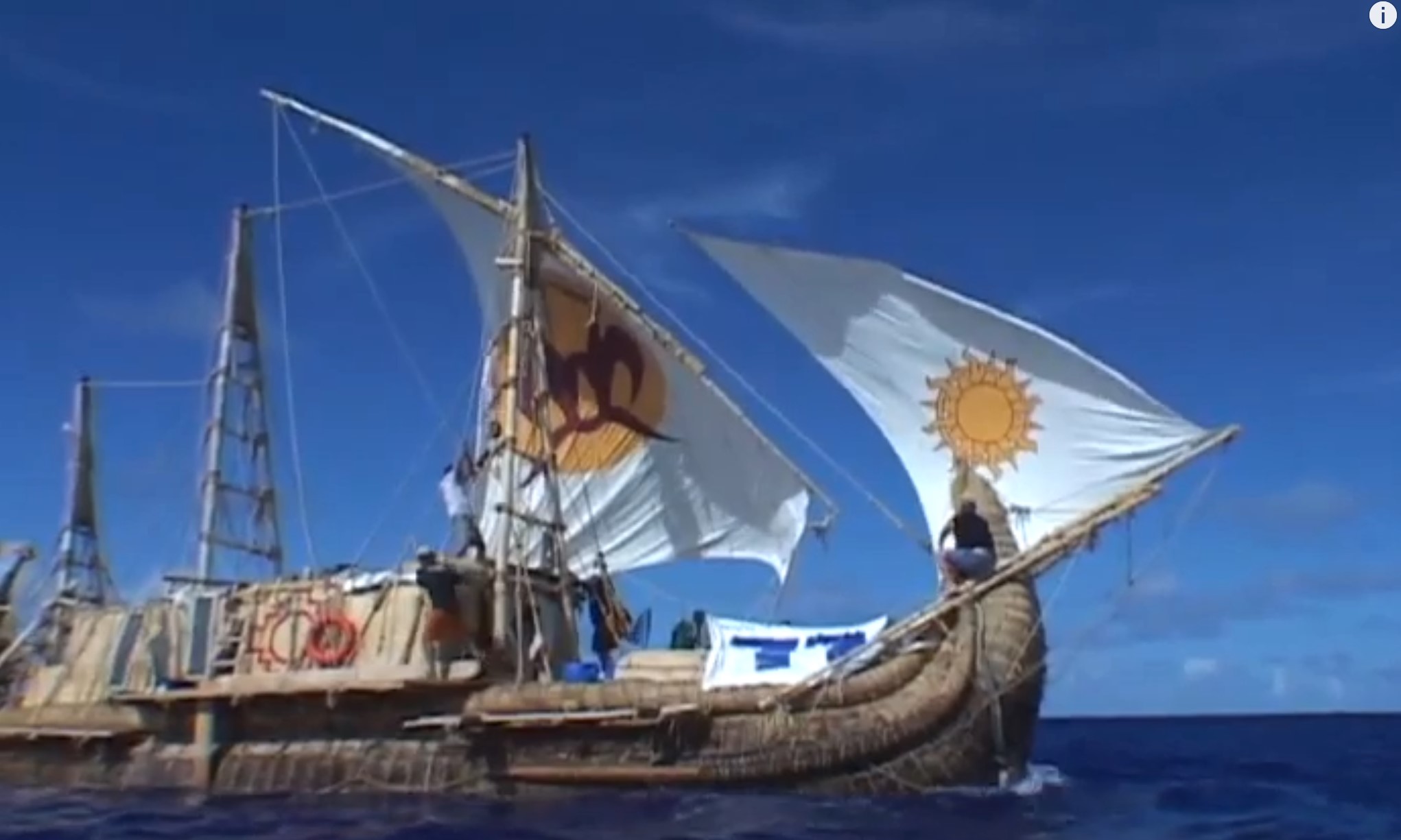 The Incredible and Unlikely Voyage of the Reedship Viracocha II from Chile to Easter Island