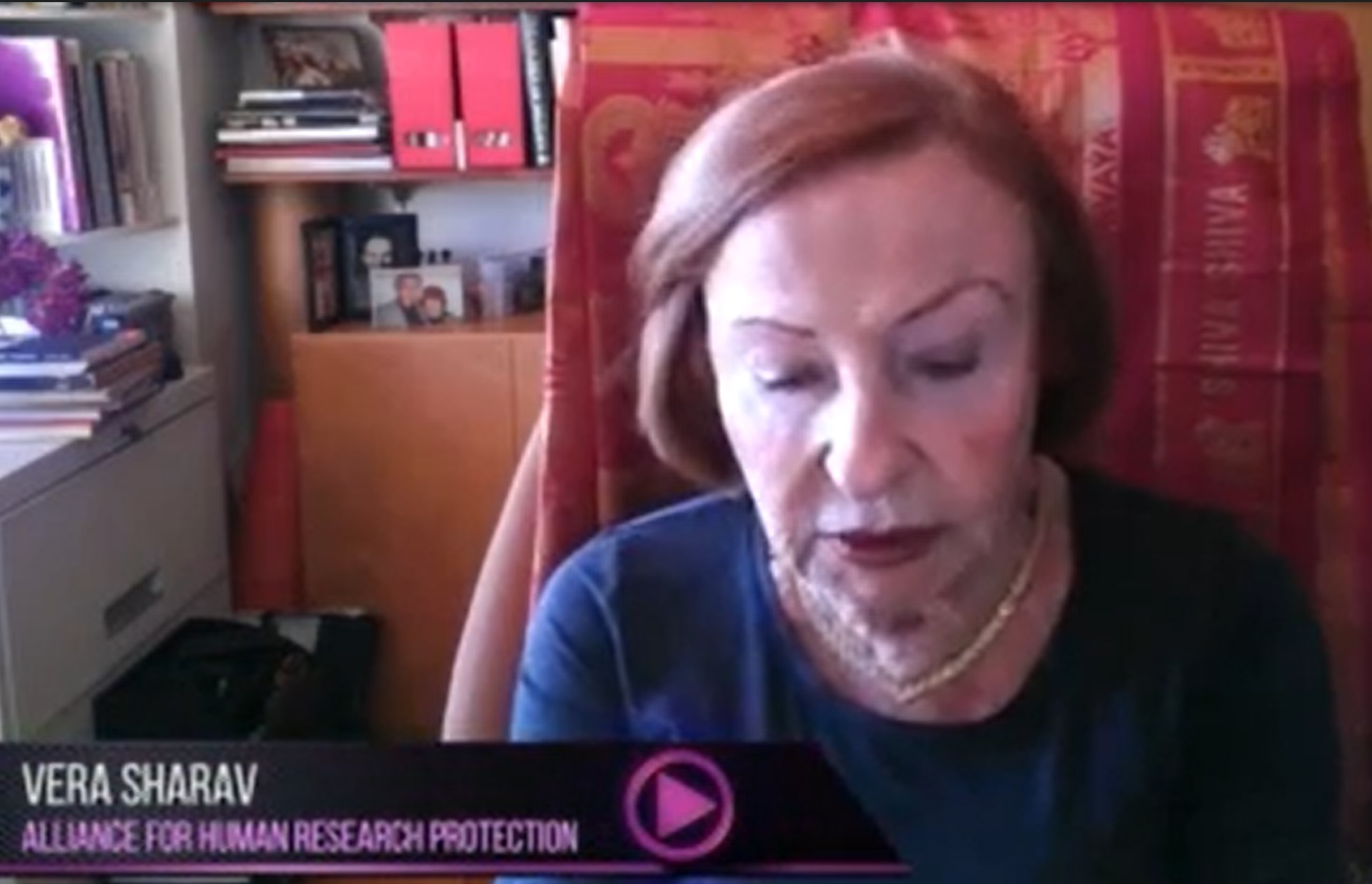 "This time they are after the entire global population" - Holocaust Survivor and founder of the Alliance for Human Research Protection, Vera Sharav talks to Right Now
__________________________________________________________________________________
Zionist Jews take over Eastern European TV & media!
According to an article in the April 5, 1997 N.Y. Times, "TV Venture by Cosmetics Heir Raises Questions," Zionist mogul and former U.S. ambassador to Austria Ronald Lauder, has united with Vadim Rabinovich, a Ukrainian Zionist millionaire who spent nine years in prison for theft and has ties to the Jewish mafia in Ukraine, to build a media empire--Central European Media Enterprises-- in the countries of the former Soviet Union. The Jewish owned Central European Media controls television stations in seven East European countries in the region.
Ukrainian TV is controlled by its subsidiary, the Studio 11 Group, its local partner in Kiev. Rabinovich is linked to Grigory Loutchansky, a Russian-Jew, whose company, Nordex, is believed to be a front for the Russian-(Jewish) mafia. The Times says, "Rabinovich was jailed from 1982 to 1990 for theft from the state. He said in an interview that he had been chief of a construction brigade and had sold goods to private customers. He said he had committed no real crime and had been persecuted for being Jewish. (YEAH RIGHT!)
"...Central European Media sought to expand into Ukraine a year ago. At the outset, Fertig (its chief of operations) said, its representatives were referred to Rabinovich and his partners by a close adviser and assistant to President Leonid Kuchma of Ukraine, who praised the Ukraine group. And when questions arose about the legality of the broadcast license received by the joint venture, the same presidential adviser obtained a letter declaring that the license had been awarded properly.
"...(C)oncerns about his business activities led the British government to bar Loutchansky from entering the country...An intelligence summary prepared by a Western government, and corroborated by senior U.S. diplomats, said Ostex, one of Rabinovich's companies, had been created as an arm of Nordex, a claim that Rabinovich disputed. "In the interview in his office in a modern building in Kiev, Rabinovich said he had worked with Nordex for about a year but had broken off the relationship two years ago because of bad publicity about Loutchansky. He said his companies, which are engaged in many businesses, had only legitimate interests..."
"Lauder, whose mother founded Estee Lauder Cosmetics, created Central European Media in 1994. He predicted last year that the company would have annual revenues of $1 billion within five years, but it has run up steady losses to date. The company reported last month that it lost $30 million in 1996 compared with losses of $18.7 million in 1995 and $20.5 million in 1994.
"When the company sought to enter the Ukraine market a year ago, Fertig said, its executives were referred to Rabinovich and his partners in Studio 11 by Oleksandra Volkov, an assistant and close adviser to Kuchma. Western diplomats and businessmen said Volkov also owned a piece of Studio 11, but Fertig said he was unaware of that investment. "Along with the recommendation from the presidential adviser, the company executives also were impressed by a photograph in Rabinovich's office that showed him with President Clinton and Vice President Al Gore, according to a person close to the company.
"The photograph was taken in late 1995 at a Democratic fund-raising party in Miami, Rabinovich said. He said he had not donated money to the Democrats but had been invited to the event by Bennett LeBow, an American businessman whose interests include Liggett Group, the big cigarette manufacturer. "...Last summer Central European Media negotiated a partnership agreement with Studio 11 Group that gave the American company a 50 percent economic interest in the operation, which was broadcasting about five hours a day on Ukrainian television.
"Studio 11 received a license last fall to expand its broadcast time on Ukraine's commercial channel, UT 2, to nine hours a day, including prime time. The license, also sought by other companies, was issued despite a moratorium imposed by Parliament. "...The Ukraine deal is important to Central European Media. In a stock offering last fall, which raised $132 million, the company said the Ukraine partnership had more than doubled its market reach.
"A cablegram from the embassy to the State Department in Washington in September raised questions about Rabinovich's background and said he was 'largely considered beyond the reach of the law in Ukraine,' according to a copy provided to The New York Times." (End quote).
___________________________________________________________________________________