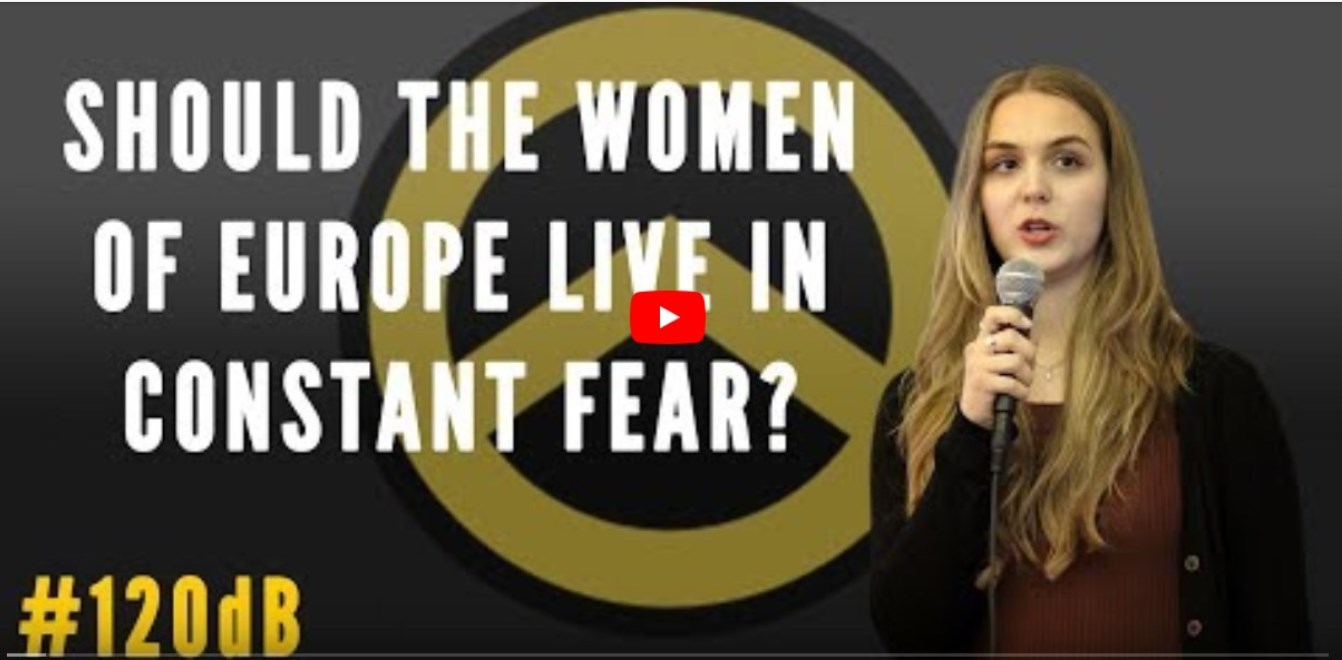 Freya from #120dB - Are Europe's Women Fair Game? | UK Conference, 2018
Women are important to the future. Men are defenders, but without the women and the future that they provide - what is there to protect? The following videos giving a voice to women who are fighting against the regressive Globalist Establishment.
We need a sisterhood of Nationals & International organizations. These ladies telling it just like it is as usual and we need more ladies to become part of the Women's National movement.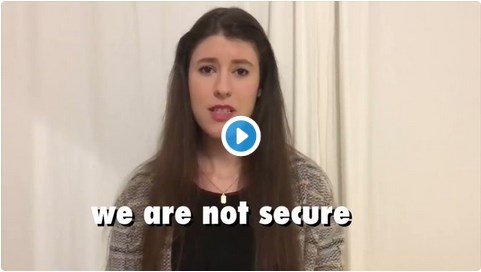 Finally, a female movement I can get behind! #120db is the real #metoo / #timesup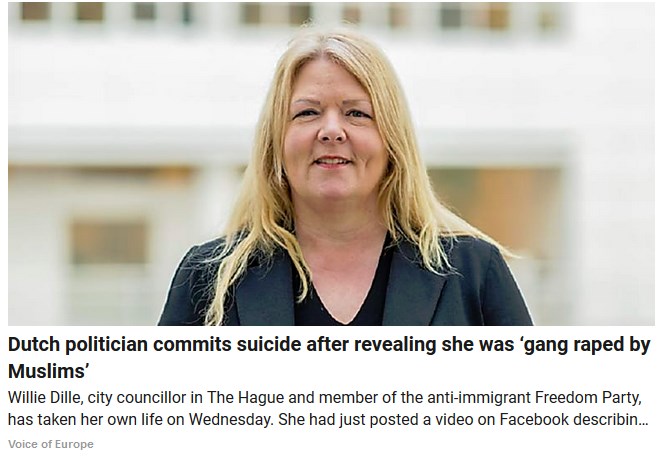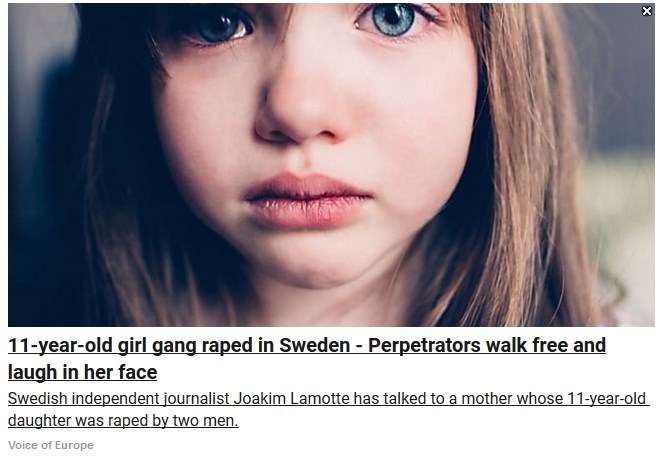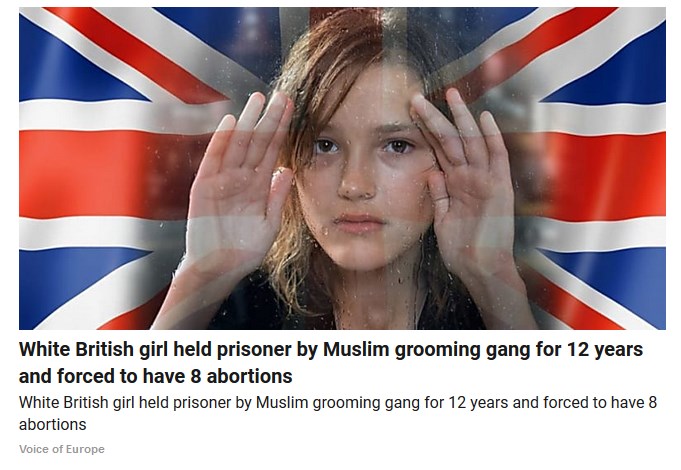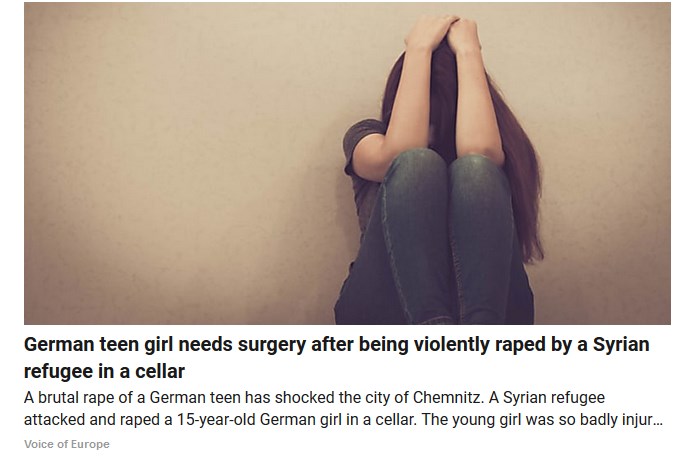 More than 1.5 million views for anti-migrant violence campaign video
Women's movement 120dB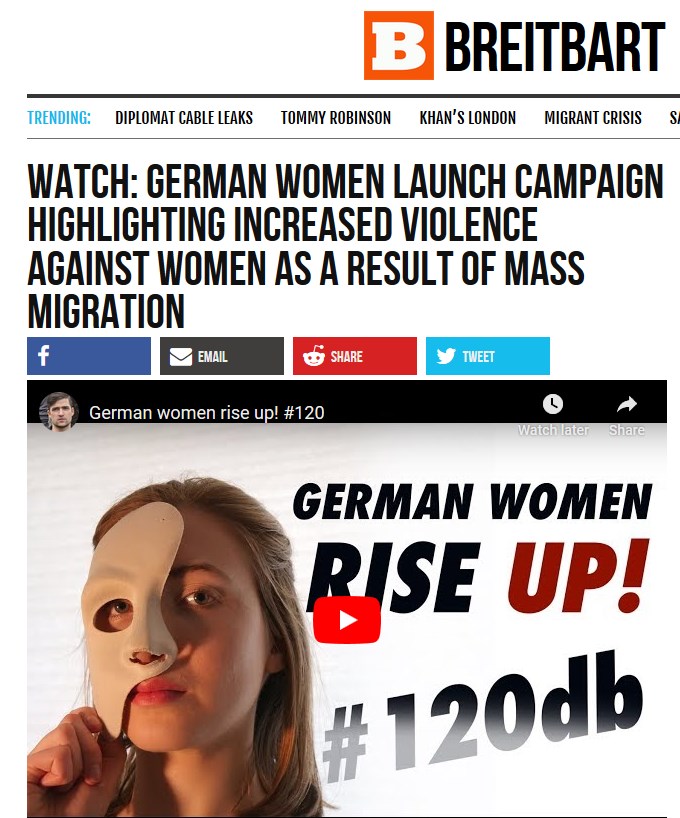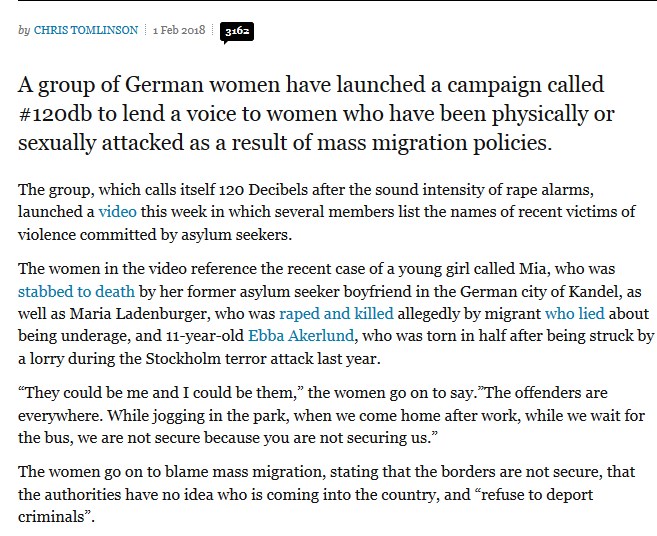 WATCH: German Women Launch Campaign Highlighting Increased Violence Against Women as a Result of Mass Migration
Freya from #120dB - Are Europe's Women Fair Game? | UK Conference, 2018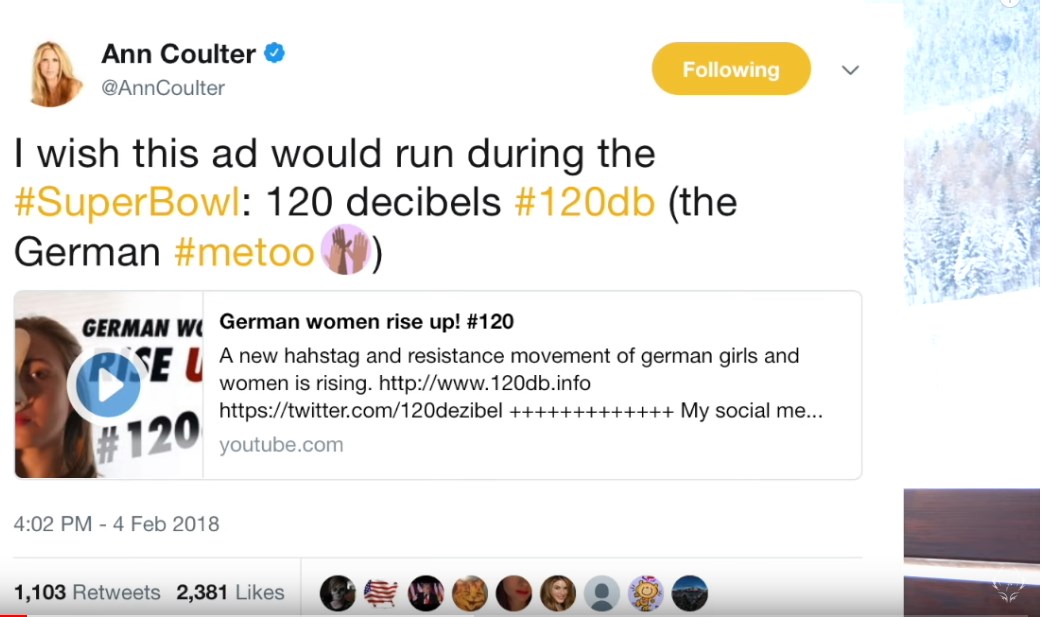 #120db Movement: Why Is It Succeeding?
Join or Support #120db: http://www.120db.info/en/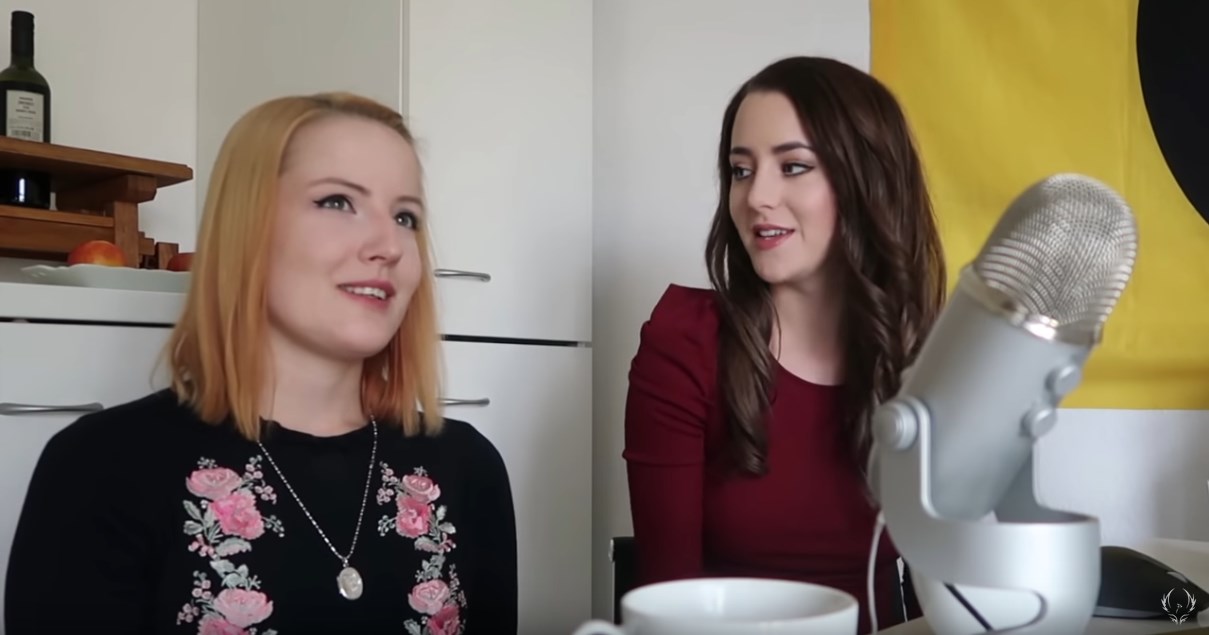 What It's Like To Be A Right-Wing Woman In Europe
How to start a white women's chapter.
How to start a white women's chapter in their local area with as little as two members and can then work with all the other chapters located nationally and internationally.
Affirmative Action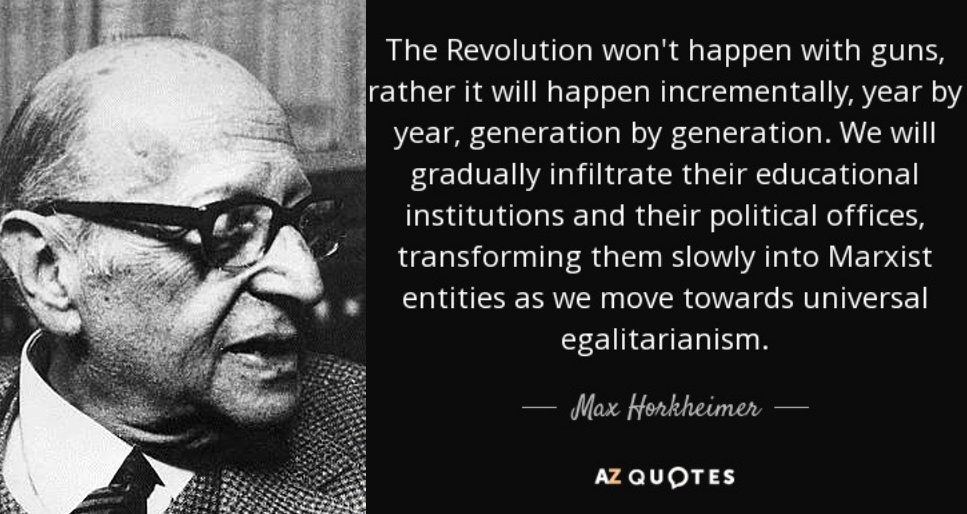 The majority of liberal women's organizations have many leftwing false Jews or traitor gentiles in top positions. Some Jewish women in a liberal organization have a vested interest in the Jewish community first and foremost, and this is one reason why many do not fight white rights and will not build organizations to represent gentile whites or White Jews.

Jewish organizations only allow Jews to join their organizations and do not allow non-Jewish women to sign up. We must do the same by practicing affirmative action, we need two organizations, one for Jews and one for gentile white women, however, both organizations working together.
Name: Jewish Women Organization
Name: Gentile European Women Organization.

Some of the areas of interest for Women's Chapters that can be taken into consideration: Book clubs to bring women together for discussion and debate, open to white European Caucasian all over the world and welcomes readers of all ages. Many topics can be discussed in areas of interest at Women's Chapters, and the following list can be taken into consideration below:

Helping families and promoting good attitudes to marriage, promote youth camps and activities for children.

Organization involvement in European scout and girl guide associations.

Promotion and involvement at gun clubs.


To help in European youth forums.

To campaign against white slavery (prostitution) which is very active in Europe, Middle East, and Israel.

Campaigning against false education and promoting ideas to improve education in both children and adults.

Campaign against genocidal interracial marriages.

To be active and promote increased rights for Europeans and other races.


To campaign against war.

To be active and inclusive of Homeschooling.

To assist in improving the education of their children.

Men and women coming together for training in self-defence.

Helping charity and meeting people's needs.

Help the elderly.

Help and to protect our culture and history.

Help obtain money for court cases.

To combat racism and bigotry against Europeans and Arabic Caucasians.

To become involved in conservation.

To become involved in helping farmers.

To become involved in business activities and promoting people in organizations which are helping our people.

Writing and publishing articles.

Working on websites.

Doing research on what is going on in the world.

Running school committees.

Running media committees.

Promoting breastfeeding.

Promoting the family and laws that protect the family.

Promoting European cultural groups and languages.

Promotion and boycotting of organizations against our interests.

To be active in promoting people who represent us during elections.
Jewish Women Organization
The following information on Jewish community based organizations is a good example of how well organized they are; The International Council of Jewish Women non-partisan Volunteers is an umbrella organization for 43 affiliates, a collective membership of approximately 2 million women in roughly 43 countries. This organization supports volunteer projects on national and international levels in the field of status of women, and some are involved in education and training. It supports legislation to ensure women and girls have equal opportunities to the opposite sex.
There are only 13 million Jews in the world and the International Council of Jewish Women (ICJW) have 2 million members this is very impressive. Gentiles do not have women's movements to fight for white European women's rights which we need to remedy.
A full list of Affiliate Organizations can be found here. Some include: The following names are just examples


Australia National Council of Jewish Women of Australia
Canada National Council of Jewish Women of Canada
France Coopération Féminine & GLIF
Switzerland Swiss Union of Jewish Women's Organizations
United Kingdom League of Jewish Women
United States National Council of Jewish Women
South Africa Union of Jewish Women of South Africa
Women's International Zionist Organization
The Women's International Zionist Organization (WIZO) is a volunteer organization dedicated to social welfare in all sectors of Israeli society from education in Israel and the Jewish Diaspora as well as for the advancement status of women.
Today it runs day care centers in Israel, caring for 14,000 children of working mothers, needy families, and immigrants.
This organization also organizes summer camps, courses for single parent families and therapeutic frameworks for children when they are removed from their parents by a court order.
The following article gives information on how to structure the organization
Identaire must become Community Based Organization
Would you like to start Womens Community Based Organization ?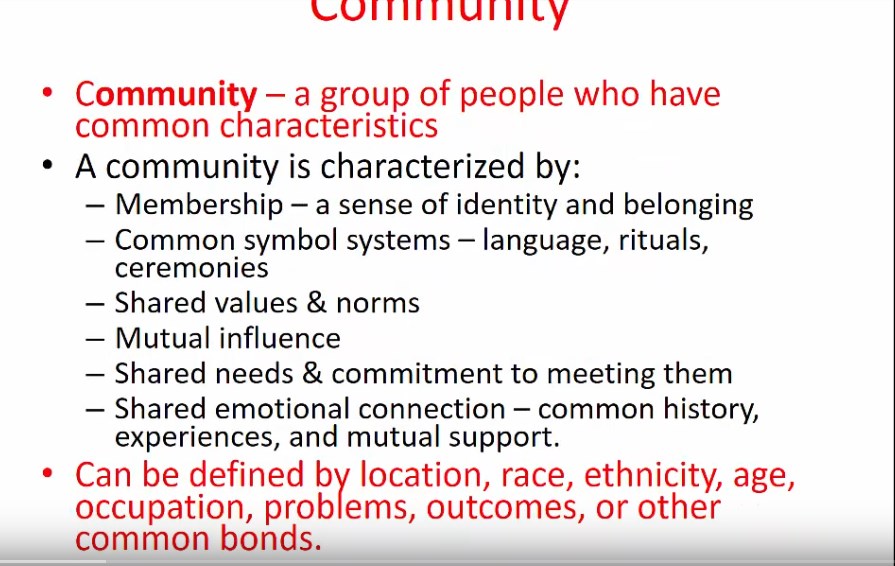 Community Organization and Building - 3-30-16 Lecture
Europeans need to build World Congres & Regional Congresses
White Organizations: National & international Congresses…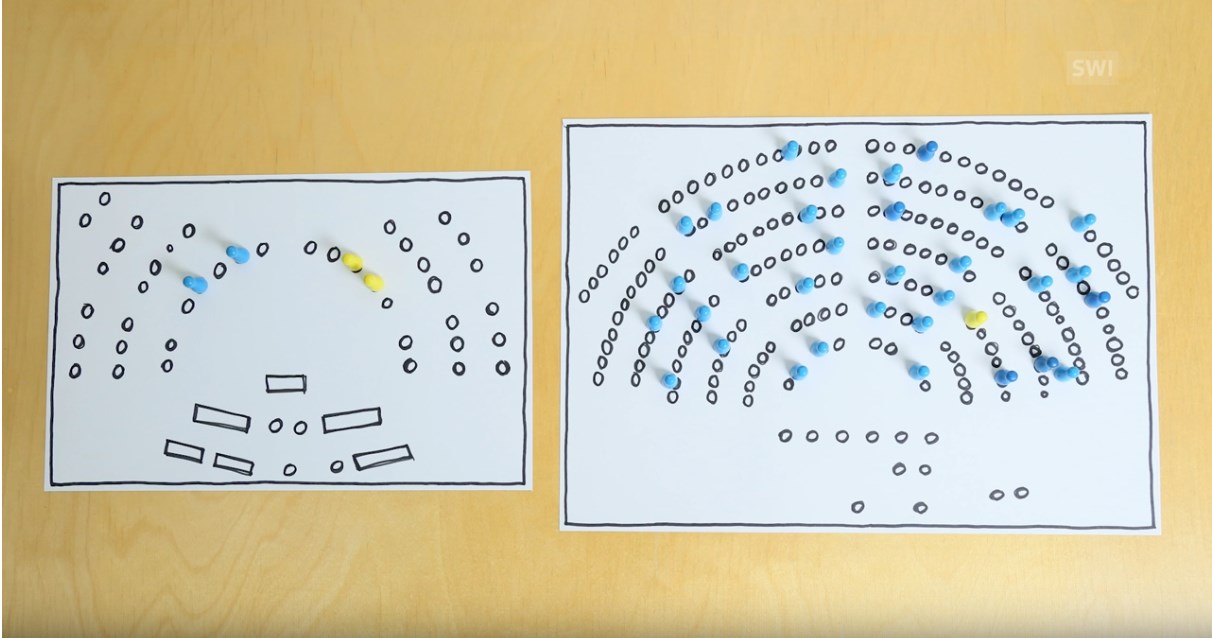 Political Parties do not represent people's rights, so Europeans should start promoting (CIR) Citizens Initizens Referendums, and start to represent themselves. Switzerland in Europe has CIR.
How parliamentary elections work in Switzerland
Coveners League has many articles, here is a small sample, please check them out.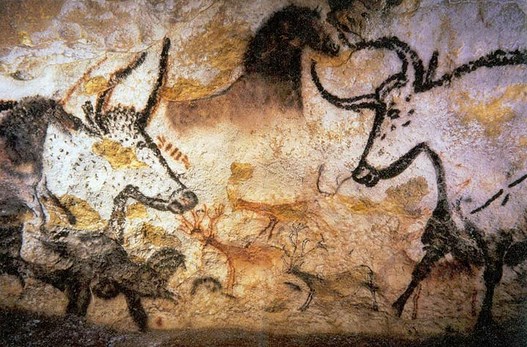 Teach White Europeans About Their Ice Age Heritage
White European Racial Pride. What Race Are You ?
White History, Music, Wars, Dances and Film Archives
Whites Fight Back Against Racism & Bigotry
European Birth Rate Statistics. Update 2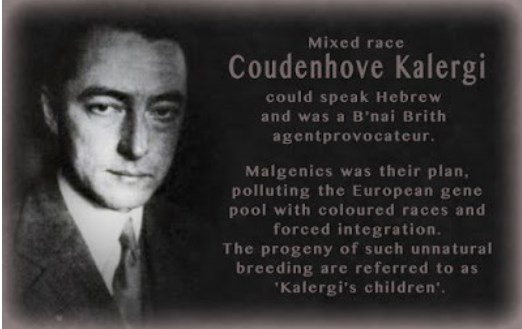 The Coudenhove-Kalergi plan - To Genocide Indigenous Europeans in Europe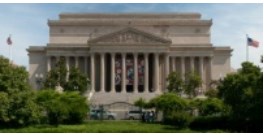 Europe & Middle Eastern Wildlife. Update 2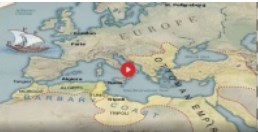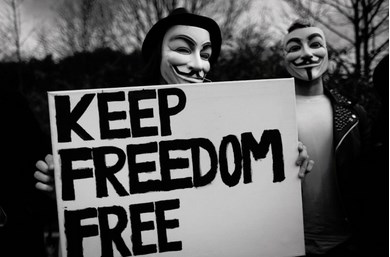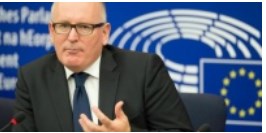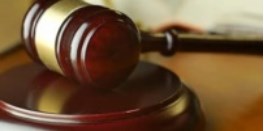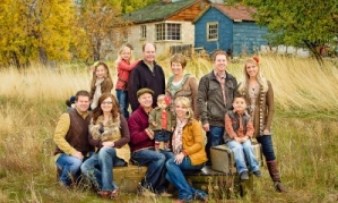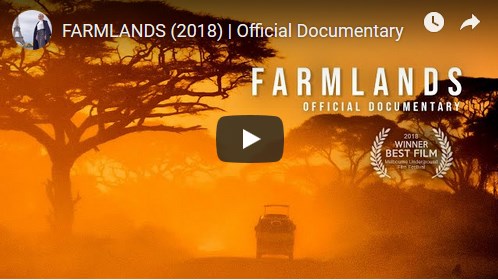 Lauren Southern on South Africa: FARMLANDS (Are Whites History?)
Lauren Southern on South Africa: FARMLANDS (Are Whites History?)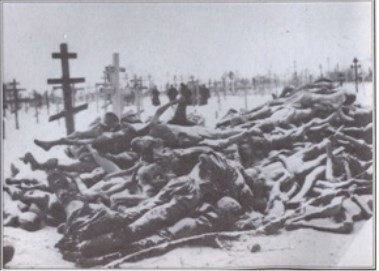 Media Ownership: The Illusion of Choice
White Gentile Organizations & Jewish Community Based Organizations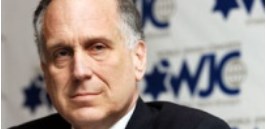 Citizens Initizens Referendums ( CIR ) in Switzerland


I try to use copyright free images at all times. However if I have used any of your artwork or maps then please don't hesitate to contact me and I'll be more than happy to give the appropriate credit.