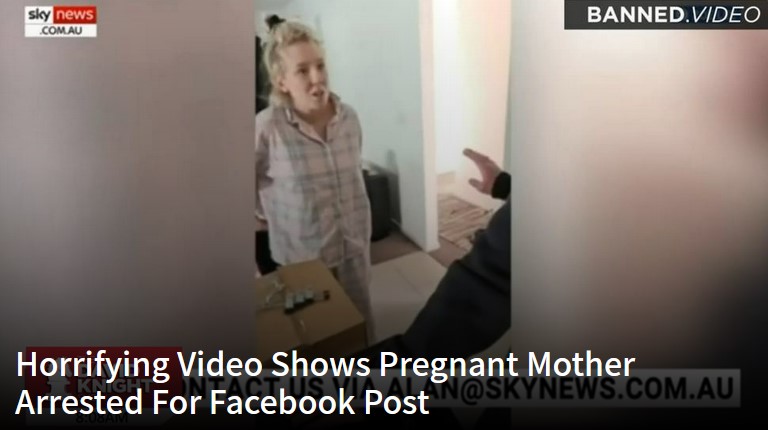 This shocking video out of Australia shows a young, pregnant mother being arrested in her pajamas for a Facebook where she was planning an anti-lockdown protest. As the regular people our elite like Nancy Pelosi are flaunting their privilege in our faces by opening a salon for a private, mask-free haircut.
Horrifying Video Shows Pregnant Mother Arrested For Facebook Post38,145 views·Sep 3, 2020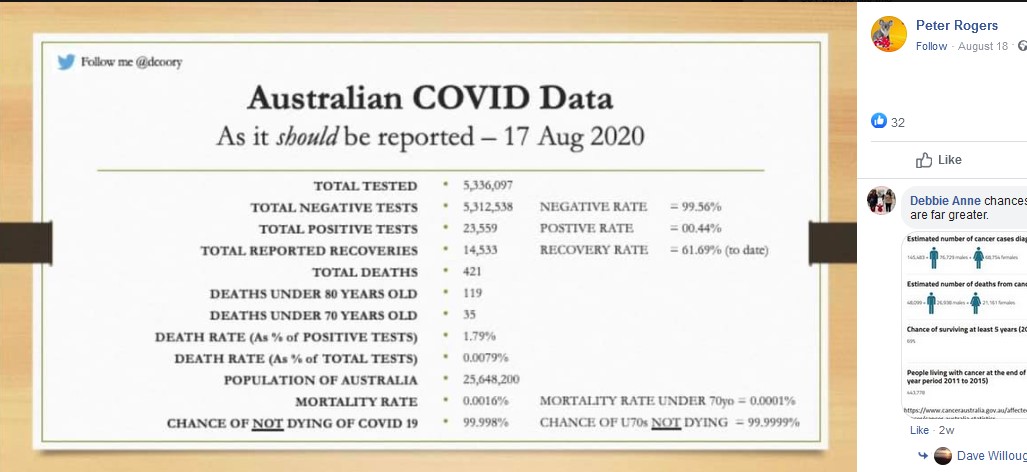 Australia is ranked #1 as having the worst politicians in the world. Followed by New Zealand. The police just do what they're told, like robots or the Nazis in 1930s Germany.
David Icke - Message to Australia for this Saturday. Time to look fascism in the eye and show who really has the power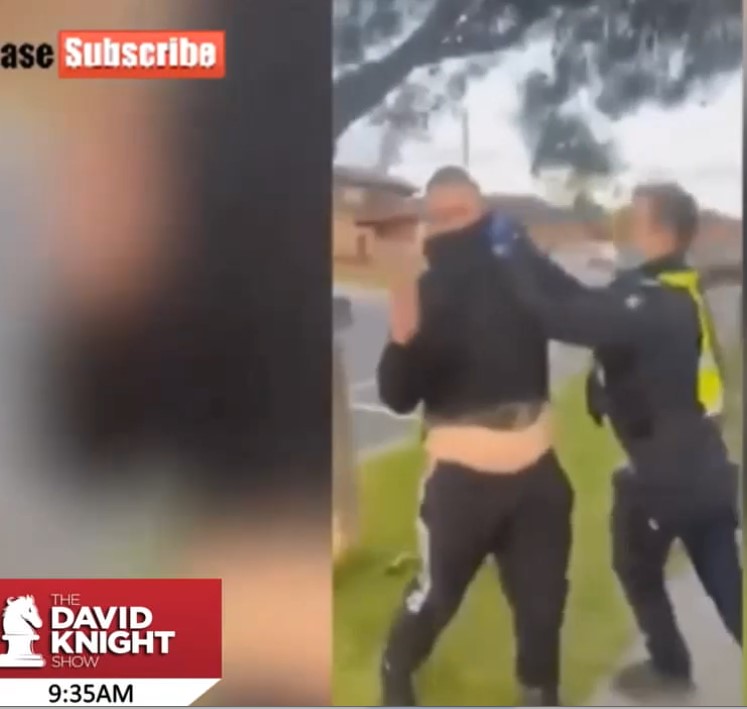 Melbourne has been turned into a brutal police state on claims that147 people died (out of a population of 5 MILLION.
The David Knight Show (28August20 Full Show) The David Knight Show (28August20 Full Show)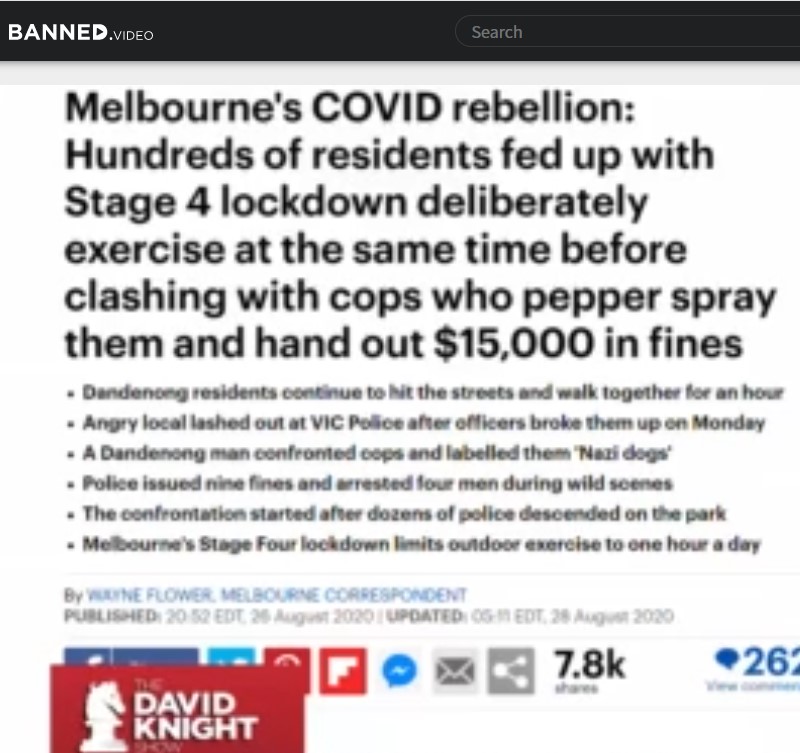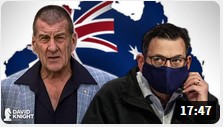 Former Premier Calls Lockdown "Work of a Meglomaniac"
It's a Chinese model. The only Australia state to take Chines money (US$1 Trillion for Belt & Road Initiative) is the only one to lockdown. The draconian measures are extreme even for today. And the same tactic to take down western democracies and establishing a technocratic tyranny is the same in everywhere as Canadian constitutional lawyer explains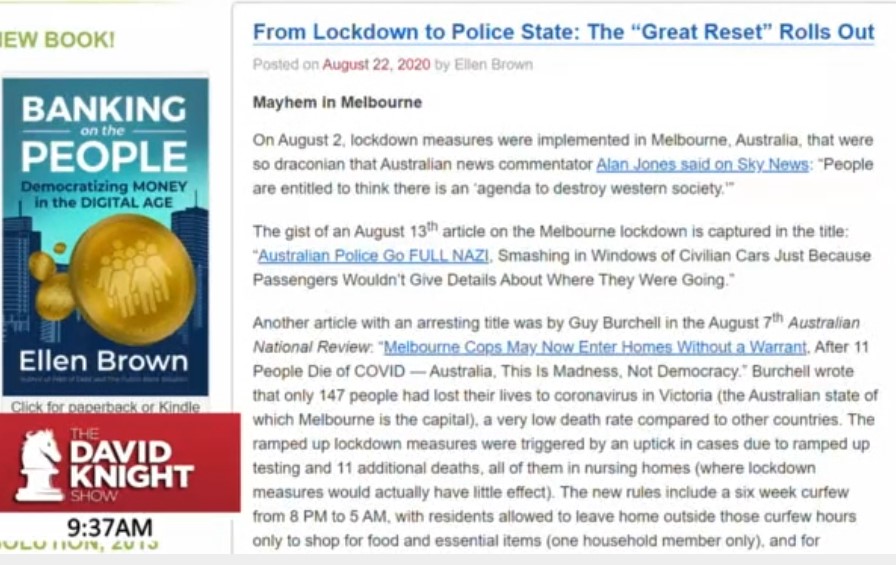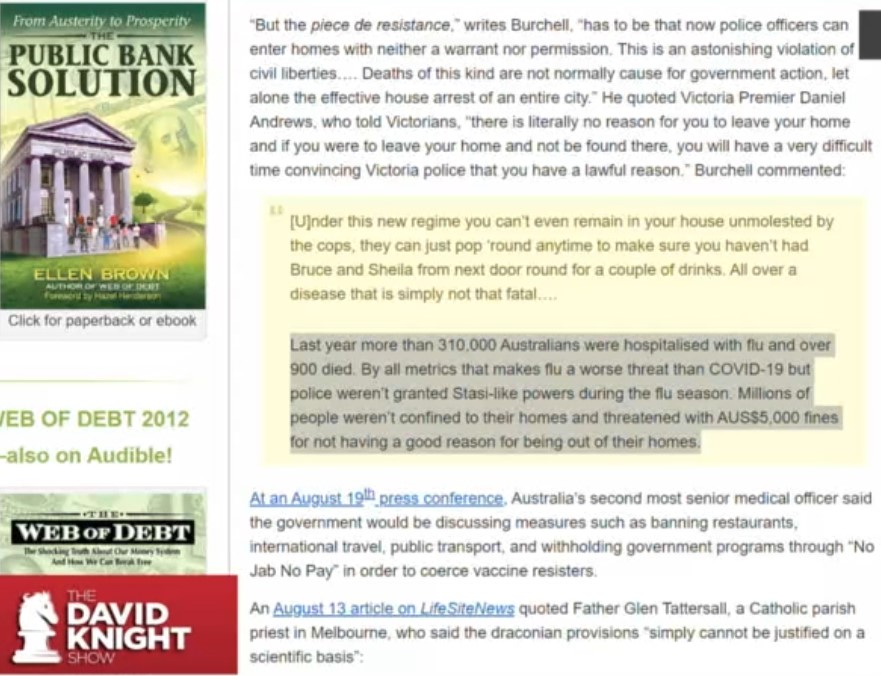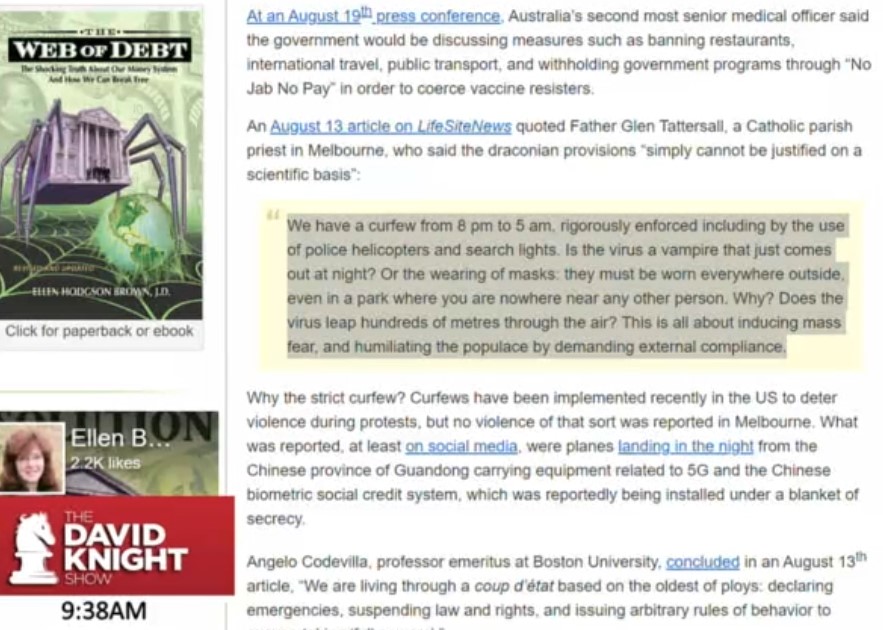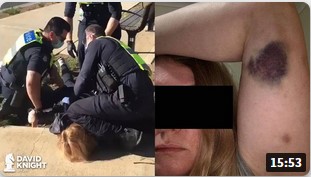 Melbourne has been turned into a brutal police state on claims that 58 people died (out of a population of 5 MILLION.
Listeners and many others in Australia are desperate. Melbourne has been turned into a brutal police state on claims that 58 people died (out of a population of 5 MILLION). It's global and it will soon be everywhere if we don't stop the escalating mandates
Melbourne: Brutal Police State to Enforce Masks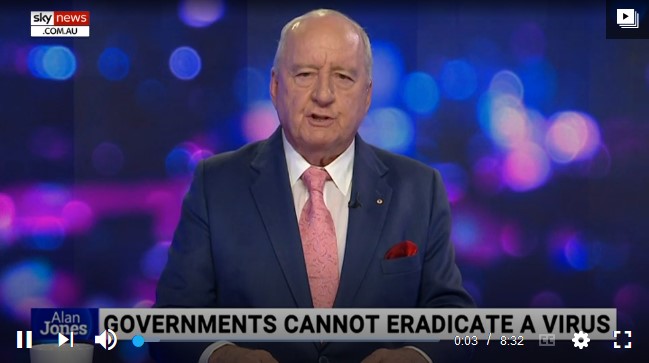 Australia's spirits have been crushed by its COVID-19 response.
Sky News host Alan Jones says when it comes to Australia's COVID-19 response, governments across all levels have "done nothing but ignite fear and alarmism and anxiety".
Australia's spirits have 'been crushed' by its COVID-19 response: Alan Jones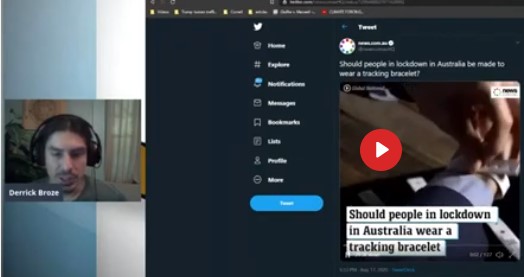 India Rises Up Against Mandatory Masks! New Zealand and Australia: The Police State Goes Live
New Zealand and Australia: The Police State Goes Live
Derrick Broze breaks down a number of disturbing stories coming out of Australia and New Zealand involving police violence and violations of civil liberties.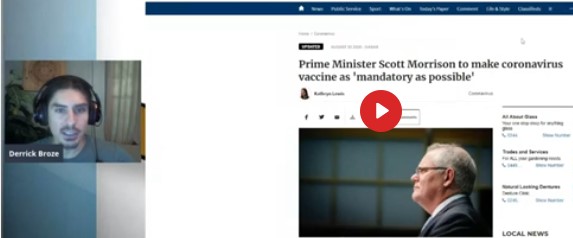 Coronavirus (COVID-19) restrictions Victoria
COVID-19: Victoria's new coronavirus rules, explained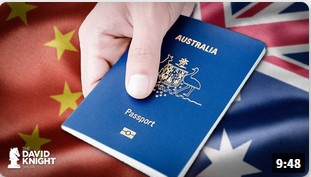 No Travel ANYWHERE, If No Vaccination
First he said vaccines would be mandatory, then not, now you won't travel outside your house without vaccination. Australia's China connection began with Belt & Road Initiative and now they're following them into full population control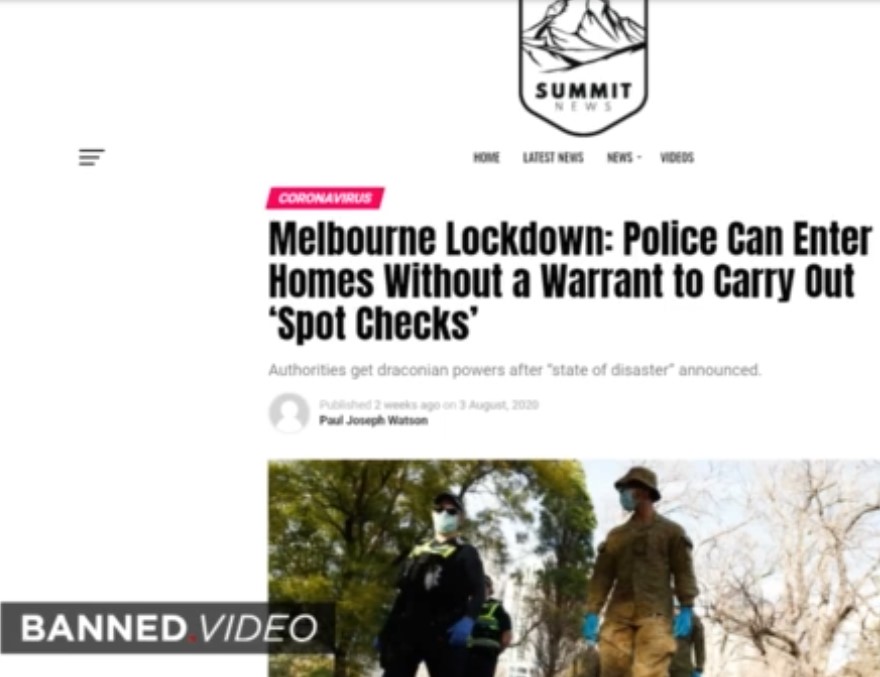 Melbourne Police Use Surveillance Drones To Catch Mask Refuseniks
Authorities in Melbourne, Australia will use high-tech surveillance drones to catch people outside not wearing masks as well as to scan for vehicles that are in violation of curfew by being more than 5km from home.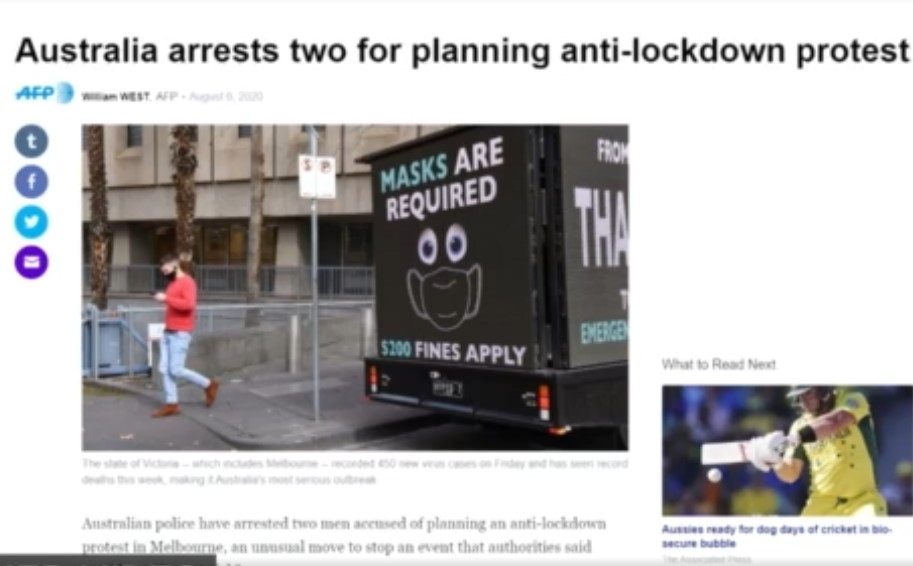 "Power tends to corrupt, and absolute power corrupts absolutely. Great men are almost always bad men, even when they exercise influence and not authority, still more when you superadd the tendency or the certainty of corruption by authority."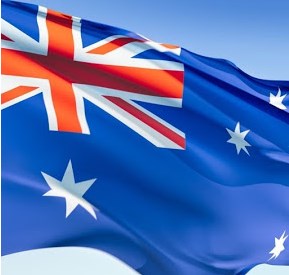 This article is about Australian Aboringals, White Europeans and the history of Australia to explain what is happening in the great country down under. In 2018 Australia was visited by two Canadian civil right activist, Lauren Southern and Stefan Molyneuxe on a tour too expose information that the mainstream media do not reveal to the Australian people.
Lauren Southern (Jewish heritage) and Stefan Molyneux Jewish.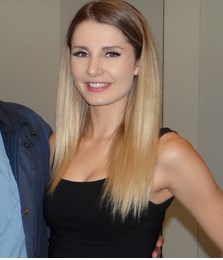 Thrown Out Of Sydney No Go Zone
Australia was called during the 1960s "The Lucky Country" with mainly 98% white European homogenous population and had an American high standard of living. In this article I will go from Aboriginal history, White settlement, to what it is like for White Australians today. The white population in 2018 is about 72% white with a low birth-rate. Furthermore many of the youth are marrying non-whites. Interracial children and immigration from Asian, African, India and the Middle East will soon turn Australia into a non white country.
The Kalergi plan to replace Whites and all races.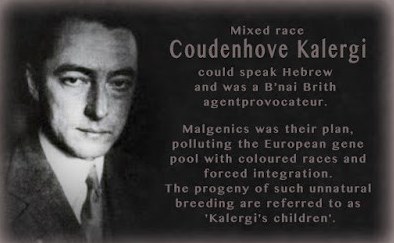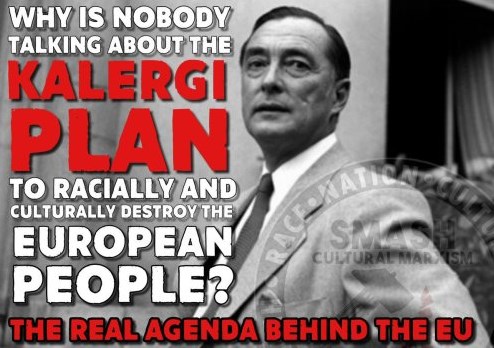 Below article taken from the following link.
The Coudenhove-Kalergi plan - jewish genocide of the white Peoples ...
New World Order
In 1922 he founded the "Pan-European" movement in Vienna, which aimed to create a New World Order, based on a federation of nations led by the United States. European integration would be the first step in creating a world government. Among the first supporters, including Czech politicians and Zionists Tomáš Masaryk and Edvard Beneš and, the jewish banker Max Warburg, who invested the first 60,000 marks. The Austrian Chancellor Ignaz Seipel and the next president of Austria, Karl Renner, took the responsibility for leading the "Pan-European" movement. Later, French politicians, such as Léon Bloum, Aristide Briand, Alcide De Gasperi, etc will offer their help.
With the rise of National Socialism in Europe, the project was abandoned and the "Pan-European" movement was forced to dissolve, but after the Second World War, Kalergi, thanks to frantic and tireless activity and the support of Winston Churchill, the Jewish Masonic Lodge B'nai B'rith and major jewish newspapers like the New York Times, the plan manages to be accepted by the United States Government.
Coudenhove-Kalergi, confirms the Warburg(Rothschild) family financing of the Pan-European Union in his later autobiography in which he states,
"At the beginning of 1924, we received a call from Baron Louis de Rothschild; one of his friends, Max Warburg from Hamburg, had read my book and wanted to get to know us. To my great surprise, Warburg spontaneously offered us 60,000 gold marks, to tide the movement over for its first three years."
Below article taken from the following link.
The Coudenhove-Kalergi plan - The genocide of the Peoples of Europe
This article is a translation of an Italian article, originally posted on Identità.

Mass immigration is a phenomenon, the causes of which are still cleverly concealed by the system, and the multicultural propaganda is trying to falsely portray it as inevitable. With this article we intend to prove once and for all, that this is not a spontaneous phenomenon. What they want to present as an inevitable outcome of modern life, is actually a plan conceived around a table and prepared for decades, to completely destroy the face of the continent.
The Pan-Europe
Few people know that one of the main initiators of the process of European integration, was also the man who designed the genocide plan of the Peoples of Europe. It is a dark person, whose existence is unknown to the masses, but the elite considers him as the founder of the European Union. His name is Richard Coudenhove Kalergi. His father was an Austrian diplomat named Heinrich von Coudenhove-Kalergi (with connections to the Byzantine family of the Kallergis) and his mother the Japanese Mitsu Aoyama. Kalergi, thanks to his close contacts with all European aristocrats and politicians, due to the relationships of his nobleman-diplomat father, and by moving behind the scenes, away from the glare of publicity, he managed to attract the most important heads of state to his plan , making them supporters and collaborators for the "project of European integration".

In 1922 he founded the "Pan-European" movement in Vienna, which aimed to create a New World Order, based on a federation of nations led by the United States. European integration would be the first step in creating a world government. Among the first supporters, including Czech politicians Tomáš Masaryk and Edvard Beneš and the banker Max Warburg, who invested the first 60,000 marks. The Austrian Chancellor Ignaz Seipel and the next president of Austria, Karl Renner, took the responsibility for leading the "Pan-European" movement. Later, French politicians, such as Léon Bloum, Aristide Briand, Alcide De Gasperi, etc will offer their help.

With the rise of Fascism in Europe, the project was abandoned and the "Pan-European" movement was forced to dissolve, but after the Second World War, Kalergi, thanks to frantic and tireless activity and the support of Winston Churchill, the Jewish Masonic Lodge B'nai B'rith and major newspapers like the New York Times, the plan manages to be accepted by the United States Government. The CIA later undertakes the completion of the project.
The essence of the Kalergi plan

In his book «Praktischer Idealismus», Kalergi indicates that the residents of the future "United States of Europe" will not be the People of the Old Continent, but a kind of sub-humans, products of miscegenation. He clearly states that the peoples of Europe should interbreed with Asians and colored races, thus creating a multinational flock with no quality and easily controlled by the ruling elite.

Kalergi proclaims the abolition of the right of self-determination and then the elimination of nations with the use of ethnic separatist movements and mass migration. In order for Europe to be controlled by an elite, he wants to turn people into one homogeneous mixed breed of Blacks, Whites and Asians. Who is is this elite however? Kalergi is particularly illuminating on this:

The man of the future will be of mixed race. The races and classes of today will gradually disappear due to the elimination of space, time, and prejudice. The Eurasian-negroid race of the future, similar in appearance to the Ancient Egyptians, will replace the diversity of peoples and the diversity of individuals. Instead of destroying European Judaism, Europe, against her will, refined and educated this people, driving them to their future status as a leading nation through this artificial evolutionary process. It's not surprising that the people that escaped from the Ghetto-Prison, became the spiritual nobility of Europe. Thus, the compassionate care given by Europe created a new breed of aristocrats. This happened when the European feudal aristocracy crashed because of the emancipation of the Jews [due to the actions taken by the French Revolution]

Although no textbook mentions Kalergi, his ideas are the guiding principles of the European Union. The belief that the peoples of Europe should be mixed with Africans and Asians, to destroy our identity and create a single mestizo race, is the basis of all community policies that aim to protect minorities. Not for humanitarian reasons, but because of the directives issued by the ruthless Regime that machinates the greatest genocide in history. The Coudenhove-Kalergi European Prize is awarded every two years to Europeans who have excelled in promoting this criminal plan. Among those awarded with such a prize are Angela Merkel and Herman Van Rompuy.

The incitement to genocide, is also the basis of the constant appeals of the United Nations, that demands we accept millions of immigrants to help with the low birth rates of the EU. According to a report published on January 2000 in «Population division» Review of the United Nations in New York, under the title "Immigration replacement: A solution to declining and aging population," Europe will need by 2025 159,000,000 migrants.

One could wonder how there can be such accuracy on the estimates of immigration, although it was not a premeditated plan. It is certain that the low birth rate could easily be reversed with appropriate measures to support families. It is just as clear that it is the contribution of foreign genes do not protect our genetic heritage, but that it enables their disappearance. The sole purpose of these measures is to completely distort our people, to turn them into a group of people without national, historical and cultural cohesion. In short, the policies of the Kalergi plan was and still is, the basis of official government policies aimed at genocide of the Peoples of Europe, through mass immigration. G. Brock Chisholm, former director of the World Health Organization (OMS), proves that he has learned the lesson of Kalergi well when he says: "What people in all places have to do is to limit of birthrates and promote mixed marriages (between different races), this aims to create a single race in a world which will be directed by a central authority. "
Conclusions

If we look around us, the Kalergi plan seems to be fully realized. We face Europe's fusion with the Third World. The plague of interracial marriage produces each year thousands of young people of mixed race: "The children of Kalergi». Under the dual pressures of misinformation and humanitarian stupefaction, promoted by the MSM, the Europeans are being taught to renounce their origin, to renounce their national identity.

The servants of globalization are trying to convince us that to deny our identity, is a progressive and humanitarian act, that "racism" is wrong, because they want us all to be blind consumers. It is necessary, now more than ever, to counter the lies of the System, to awaken the revolutionary spirit of the Europeans. Every one must see this truth, that European Integration amounts to genocide. We have no other option, the alternative is national suicide.

The Kalergi in his own words:

"(European) man of the future will be mixed races. Today's races and classes will disappear due to the disappearance of space (nations) and time."
It is said that the supporter of the plan of Kallergi is the Soros. mainstream media and traitor gentile policial parties. By the way, in the European Union there is a special Charlemagne Prize and the first one awarded is "Kallergi".
In his works, Kudenhove-Kalergi showed that if there are no nations, then there will be no borders - therefore a single community will be created.
Brock Chisholm, first Director-General of the World Health Organization (WHO), told the USA Magazine on August 12, 1955: "The priority of European countries should be the control of fertility and the promotion of the ideal of interracial unions in order to create a single race in a single world [one unipolar] subordinate to centralized power" .
In "Practical Idealism" the main inspirer of modern united Europe has directly written that in the future Europe will be ruled by a spiritual elite, the core of which will be the German aristocracy and the Jews. At the same time, the leading role will remain for the Jews, whom he calls "the leading spiritual race of Europe," "the nobility of the brain," and "the spiritual aristocracy."
As for the rest of the population of Europe, in the future it will, according to Kalerga, become a homogeneous Eurasian-Negroid race, the nations will disappear, mix with each other and - very importantly - with a LARGE number of MIGRANTS.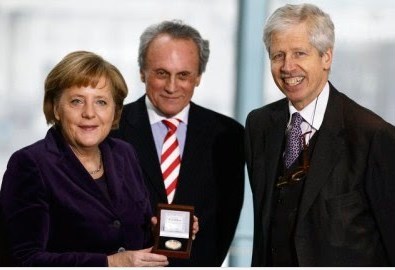 For Services Rendered — German Chancellor Angela Merkel (Jewish) accepts the Coudenhove-Kalergi Society's "Europa Prize," which is awarded every two years to leading figures who have done the most for European "integration" and the Jewish world project. With the chancellor are Austrian politician Josef Hochtl (centre), representing the president of the Coudenhove-Kalergi Europa Society, and Prince Nikolaus von Liechtenstein (right).

Britannia: The Murky Past of Angela Merkel
Merkel's Right-Wing opposition Says She Belongs In Court
Watch: Merkel's Right-Wing Opposition Says She Belongs in Court
Promoting whites to marry non-whites
"The goal is to bring these minorities together in such a way so that is impossible for whiteness to survive." - Noel Ignatiev (All the JQ anybody should need.)
Australia Media Commercials
The media shows many commercials on TV promoting it normal for white women to be with black men and white men with Asians women. The commercials aim is to reduce the number of white couples to reduce the white birth-rate and replace them with non whites.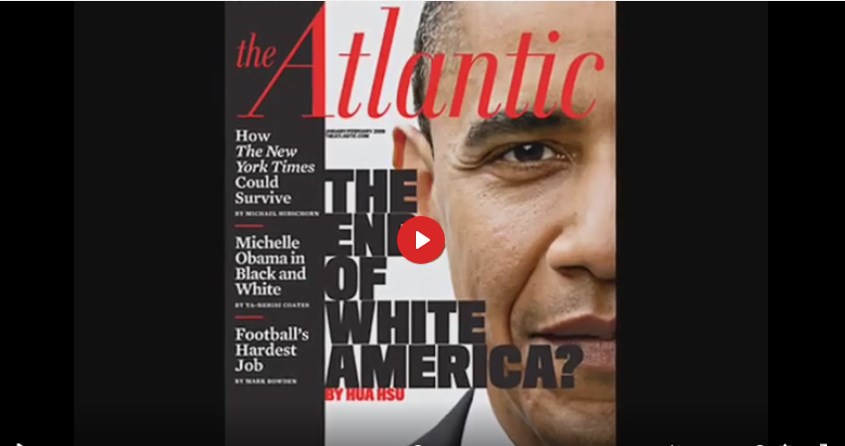 43 anti-White jewmercials (commercials)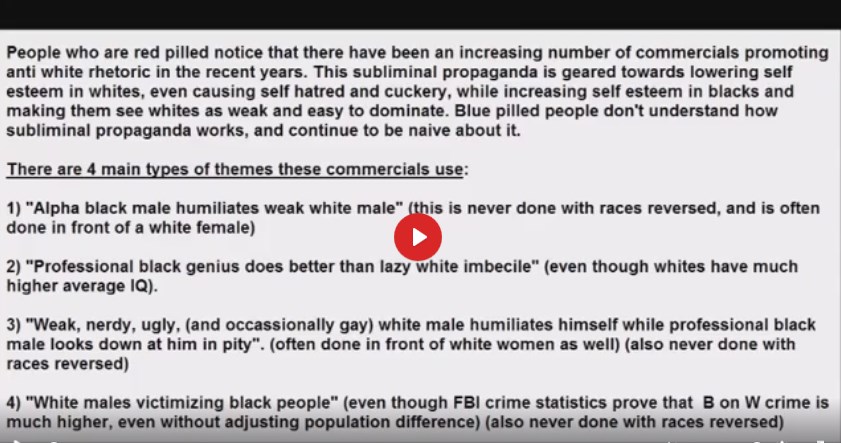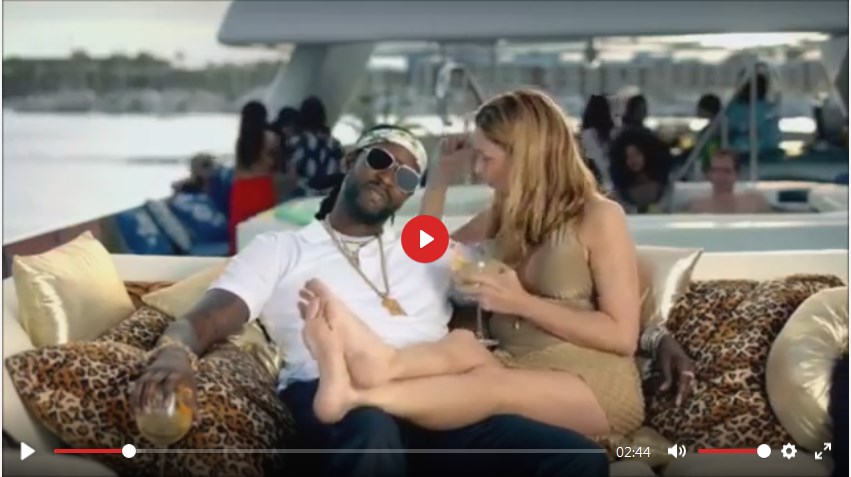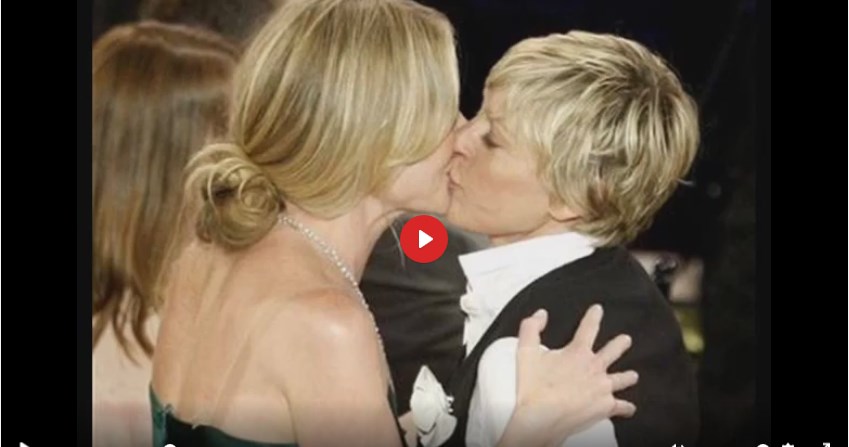 "Diversity", or Deception? Part 1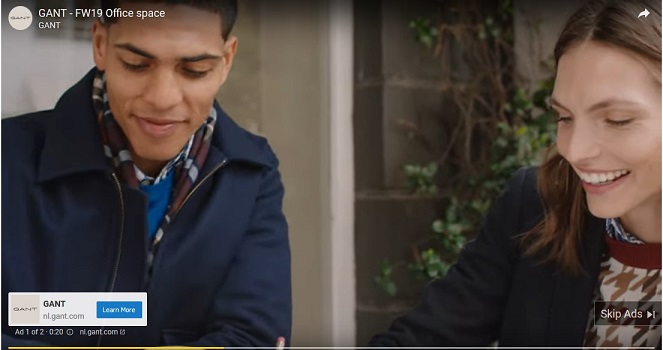 Some Jews & Gentiles campaign for refugees into western countries to replace Whites, Blacks and Jews.

Some Jews do not want refugees going to Jewish nation of Israel.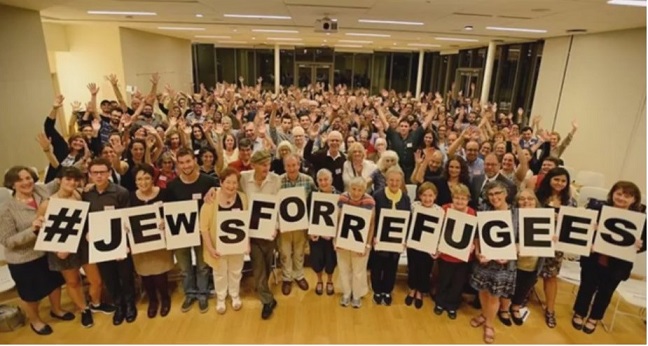 Jews campaigning for refugees to come into western countries to replace whites, White Jews and other races.
Picture above are Jews campaigning for refugees to come into western countries to replace whites, White Jews and other races. Many people in high positions of power on the internet, media and political parties are Jewish, they promote hatred against whites, Christianity and true Jews. Many Jews are leaving European countries and moving to Israel because the high crime rate by many invaders who are attacking and raping Jews and gentiles. Many Jews want to live in peace and love the country they live in and are against the white European replacement, e.g manyJews who are against Zionism and Communism.
Many White Jews say leftwing Jews who are campaigning for the replacement of the whites are laying the foundation for the Jewish holocaust in the future. They say when the whites are gone, Christianity has been replaced by Islam as the main religion and non whites controls the United States, Europe and Britain, etc they will have modern weapons that can be used against Israel.
Jewish communities around the world will be hunted, raped and killed just like the whites in South Africa today. Because of the fact they're are white and have too much influence in banking, media, organizations and politics. The majority of people will not be white and non whites will want to control the internet, mainstream media and banking in the future.
Jews have been mislead by some Jewish rabbis (Priest), Zionist and bankers, who promote that all Jews came from Middle East. Jews who studied Jewish history say the majority of Jews did not come from Israel, they're former gentiles who converted to the Jewish Faith. In-fact most of their ancestors came from Europe and are the same race as native white gentile Europeans. Israel is the Jewish religion homeland and Europe is their racial homeland.
The globalist bankers, finance many Jewish organizations, media to promote their ideas and hate between Jews, White Christians gentiles and other races. They promote Jewish rightwing nationalism to control the Jews to use them to destroy White gentiles, Christians, true Jews, blacks and other races. The globalist wants a world government and campaigns to remove all national boarders to allow free movement of all races all over the world to destroy unity. They use left wing socialism, communism, and liberalisms to destroy the nations and promote conservatism to stop people from building powerful organizations to fight against the globalist bankers.
Jewish People helped build Australia
Some of the first White Europeans who were sent to Australia from Britain were convicts of the Jewish Faith and they and white gentiles turned bush and desert into a modern commonwealth nation.
Australians including many Australian Jews fought and died in wars overseas to save the country from invasion now the country is being invaded.
The Australia population is about 25 million people, and the Jewish population is about 100 thousand people.
The Jewish political history in Australia
Jews fighting for our rights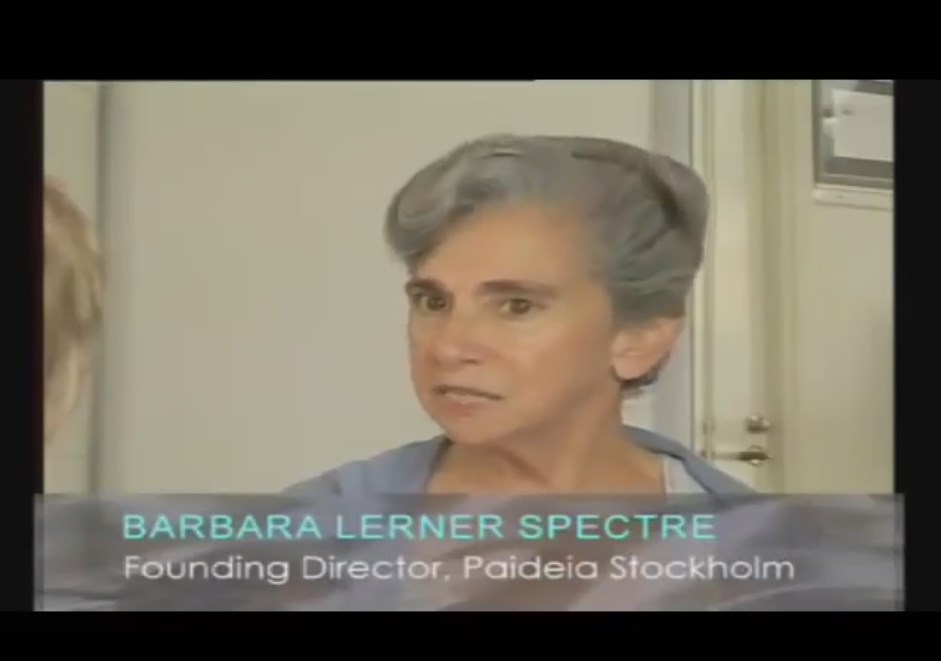 Barbara Lerner Spectre on White Genocide is necessary
Barbara Lerner Spectre on White Genocide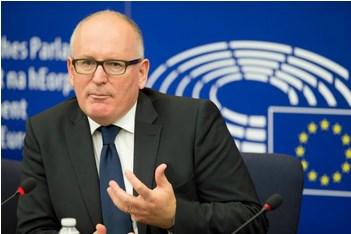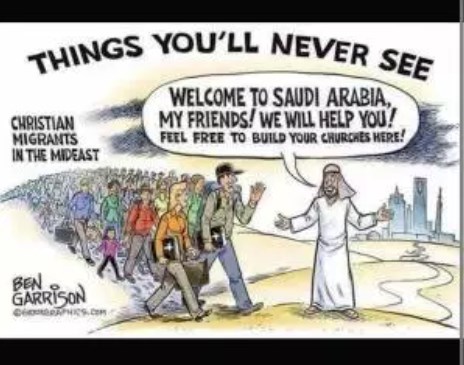 Genocite Whites and Other Races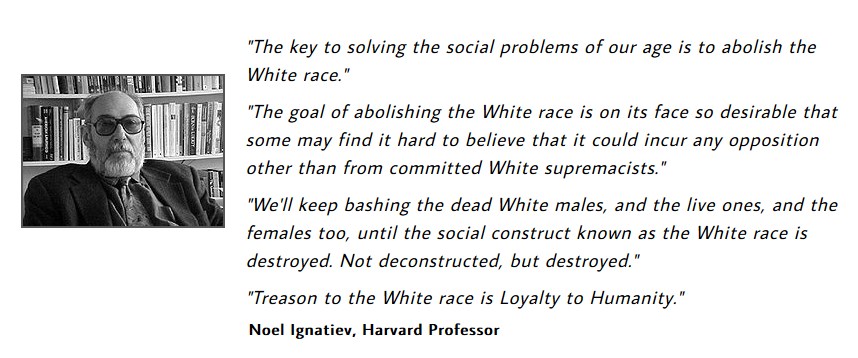 moviesNoel Ignatiev Abolish The White Raceby Noel Ignatiev
Germany's Demographic Catastrophe | Almost Half Of Kids Are Migrant Descendants | Emigration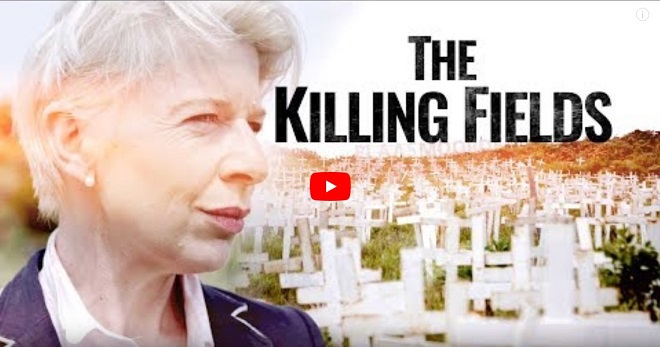 "Plaasmoorde: The Killing Fields": Katie Hopkins' documentary about South Africa (FULL LENGTH)
Alex Jones presents video footage of Dr. Khalid Abdul Muhammad calling for white genocide in the United States and South Africa.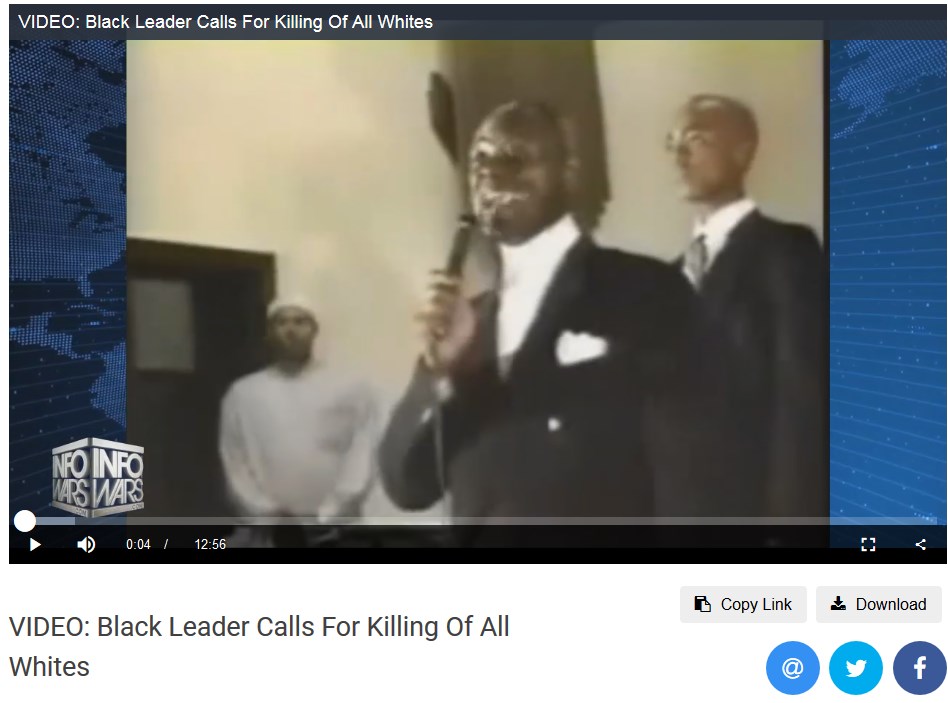 VIDEO: Black Leader Calls For Killing Of All Whites
Gentile (non Jewish) Zionist leaders in Australia.
The definition of TREASON.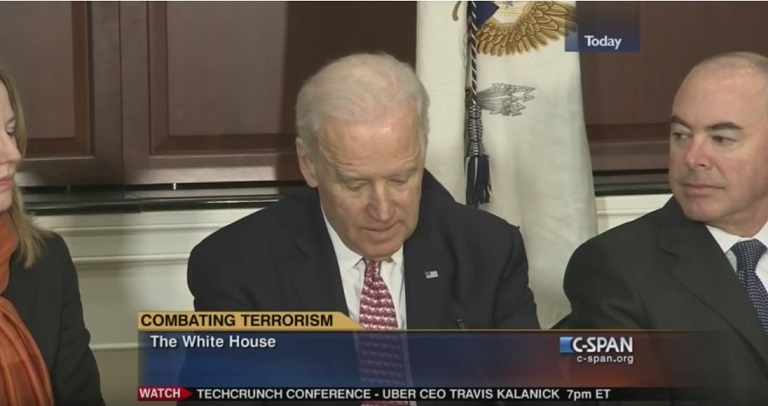 Joe Biden is not Jewish.
Globalist, Non white invasion will never stop is high TREASON.
Jews on immigration in Australia and Israel
Jewish War on White Australia Article multiculturalism not for Israel but okay for Australia
Article Jewish leader promotes multicultural in Australia but not in Israel Herald Sun
Jewish War on White Australia Article multiculturalism not for Israel but okay for Australia
Article Jewish leader promotes multicultural in Australia but not in Israel Herald Sun.
Herald Sun
September 27, 2000
multiculturalism not for Israel- Leibler
by John Masanauskas
Melbourne-Jewish leader lsi Leibler , a staunch defender of a Australia multiculturalism, says
the policy has no place in Israel. "This is a country which was set up and created as a Jewish nation for the Jews "he told Jerusalem newspaper. Mr. Leibler has previously said that multiculturalism in Australia was something that "we are all proud being part and parcel of."
The founder of Jetset Travel moved to Israel two years ago as chairman of the World Jewish Congress. He recently published an essay arguing that Zionism, or Jewish Nationalism, was under threat in Israel by "post-Zionists".
"A post-Zionist is someone who actually looks positively towards the end of the Jewish people in ethnocentric terms, as a national group, and no longer sees the Jewish people as one united people," he told the Jerusalem Post.
Mr. Leibler said post-Zionists were pushing a universalist agenda in schools aimed at eliminating Jewish nationalism and creating a multicultural state.
During the Pauline Hanson debate in 1993, he warned that multiculturalism was under threat by extremists.
"There is a need to sit together and establish a way in which Australians can recapture that spirit of multiculturalism, which I think we are all proud being part and parcel of, and which is really under threat," Mr. Leibler said.
1. Information: The War on White Australia: a case study in the culture of critique, Part 1of 5
www.theoccidentalobserver.net/2012/08/the-war-on-white-Australia-a-case-study- in-the-culture-of-critique-part-1-of-5#comments"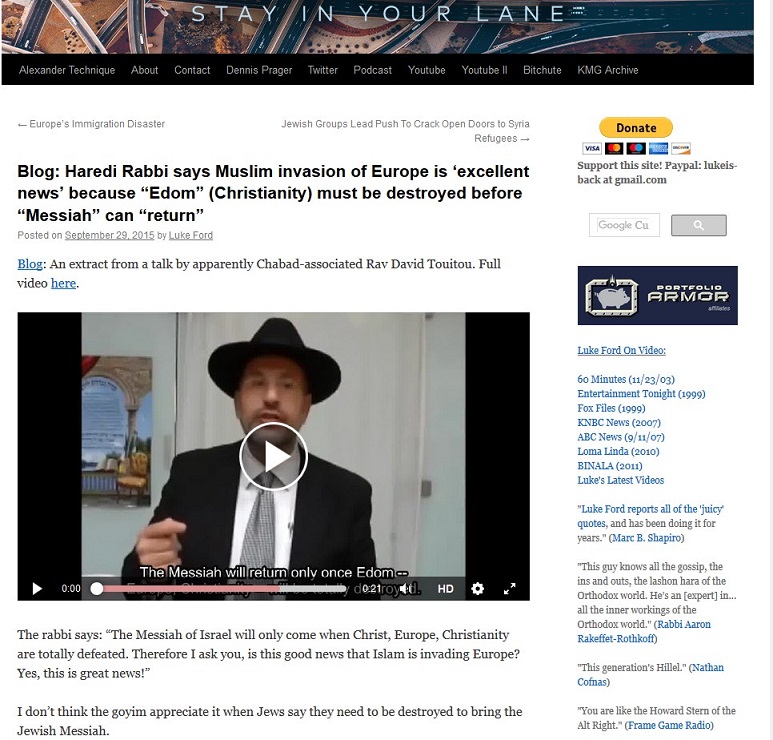 Blog: Haredi Rabbi says Muslim invasion of Europe is 'excellent news' because "Edom" (Christianity) must be destroyed before "Messiah" can "return"
White Traitors committed treason against their own families, Australians and Australia.
Most white Australian political parties are gutless when it comes to fighting for their white families, they will not represent the white population and are allowing Australia to be invaded by other races who will take over the country in the future.
The Deep State is working behind the scenes in the political parties and mainstream media to promote hate against whites by promoting bigotry and negitive thinking between white Jews, blacks and Asians against whites, by making laws to stop whites from representing themselves and teaching white children to hate themselves.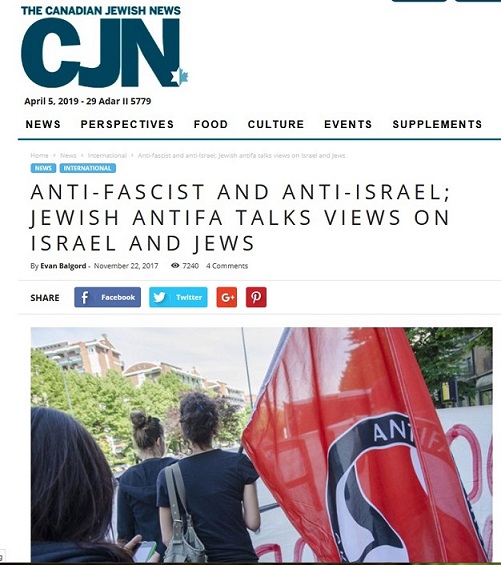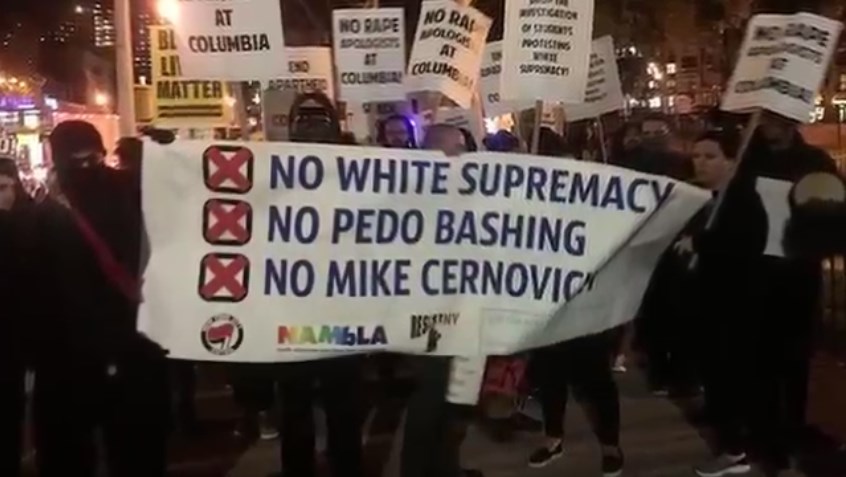 The leftwing communist Antifa are against Whites and Mike Cernovich (Jewish) because they want United States first policy.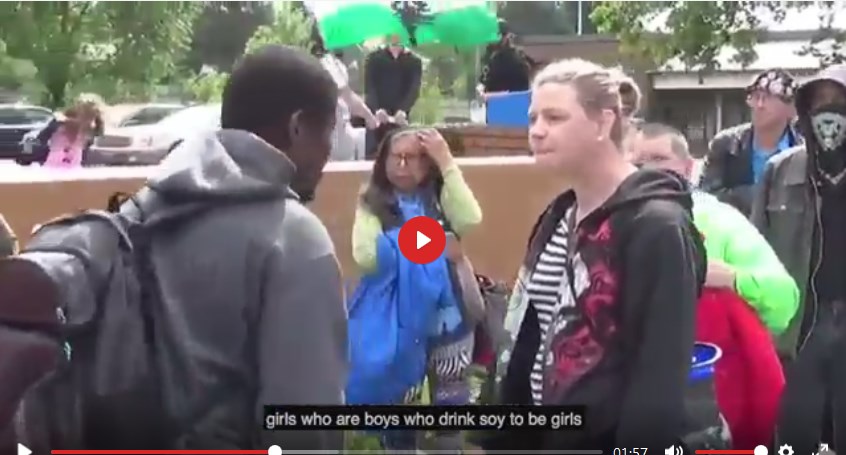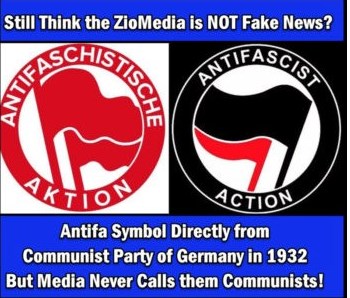 Karl Marx was born Jewish though he renounced Judaism and on a whole appears to be quite anti-Semitic with much evidence to suggest that he did not care at all about true Jews or the Jewish faith. There was a series of letters between Karl Marx and Baruch Levy which has a highly interesting quote about the Jewish and the New World Order.
"The Jewish people as a whole will become its own Messiah. It will attain world domination by the dissolution of other races, by the abolition of frontiers, the annihilation of monarchy and by the establishment of a world republic in which the Jews will everywhere exercise the privilege of citizenship. In this New World Order, the 'children of Israel', will furnish all the leaders without encountering opposition. The governments of the different peoples forming the world republic will fall without difficulty into the hands of the Jews. It will then be possible for the Jewish rulers to abolish private property and everywhere to make use of the resources of the state. Thus will the promise of the Talmud be fulfilled in which it is said that when the Messianic time is come, the Jews will have all the property of the whole world in their hands."


Baruch Levy in a letter to Karl Marx quoted in Review de Paris, June 1, 1928, p. 574

https://Antifa Tied to Communist Revolutionary Groups, Shows Documentary
The Australian Media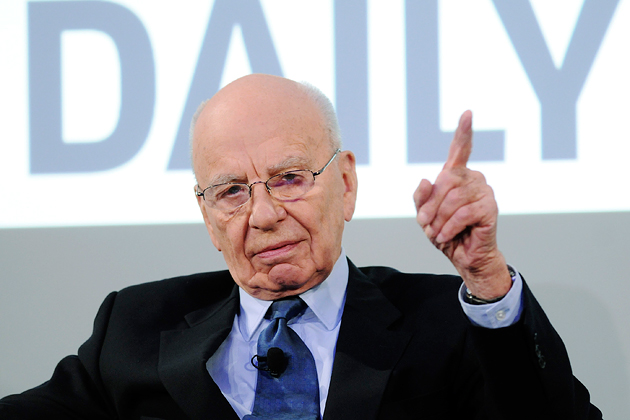 Perhaps the most well known of the media moguls is Rupert Murdoch (Jewish) whose Fox News channel is considered the most biased news source on the globe. Australian Journalist Bruce Page described Murdoch as "one of the world's leading villains and global pirates." Rupert Murdoch controls the majority of the privately own media in Australia.

"He walks all over the media sphere and politics, often putting world leaders and politicians on notice for what he expects from them and what he's willing to give them in return. Murdoch plays hardball and is very much of the "let's make a deal" mentality. Globalist promotes in print and on-air with scathing innuendo, misinformation, and outright lies. Few politicians risk exposing the lies or have been conditioned to think the information promoted by Globalist media is correct or the view they must follow to gain power and money."
The Packer family (Jewish) were big media owners in past in Australia and James Packer has been moving out of media.
James Packer quits all his Australian company directorships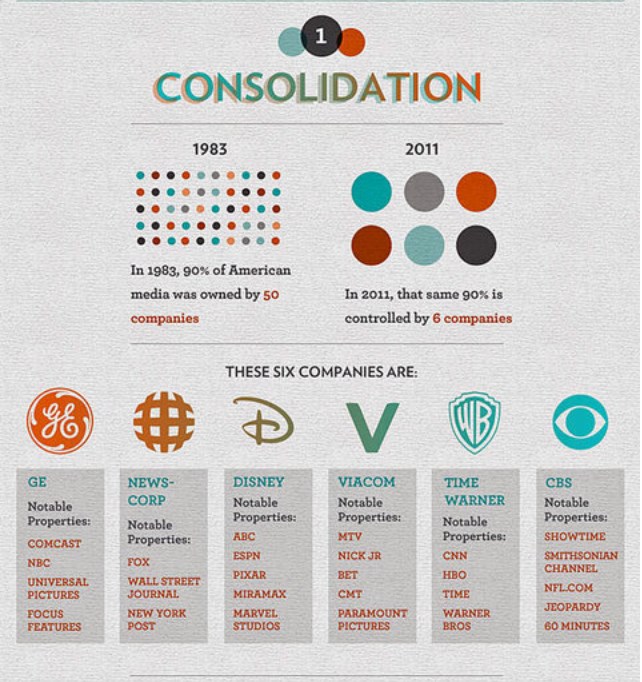 These 6 Corporations Control 90% Of The Media In America
The Jewish Hand Behind Internet - Google, Facebook, Wikipedia ..
SBS Television
The Special Broadcasting Service is a hybrid-funded Australian public broadcasting radio, online and television network. SBS operates four TV channels and eight radio networks. SBS Online is home to SBS On Demand video streaming service.
The Australian government finances SBS multicultural television station. SBS has a board of directors who consist of people from third world countries and many of the whites are Jewish. Many people say SBS news usually does not represent the white or native Aboriginal Australians point of view.
Famous Professors from Australia | List of Top Australian Professors ...
ABC News Australian Broadcasting Corporation
The Australian Broadcasting Corporation is Australia's national broadcaster founded in 1929. It is currently principally funded by direct grants from the Australian government, but is expressly independent of Government and politics.
Wikipedia. "The Australian Broadcasting Corporation Act 1983[1] changed the name of the organisation to the Australian Broadcasting Corporation, effective 1 July 1983.[1] Although funded and owned by the government, the ABC remains editorially independent as ensured through the Australian Broadcasting Corporation Act 1983.[1]"
The Australian Prime Minister Scott Morrison has formally announced Ita Buttrose (Jewish) as the government's pick to chair the ABC, declaring he trusts the publishing icon to lead the public broadcaster out of a tumultuous period.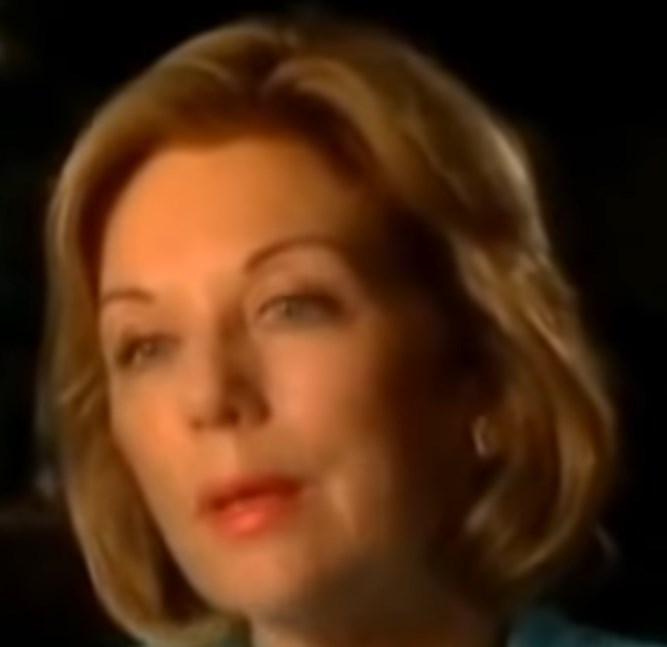 Ita Buttrose (Jewish) to chair the ABC.
Ita buttrose was "the former News Corp board member, who edited Cleo and The Australian Women's Weekly before becoming the first female editor of a major metropolitan title as editor-in-chief for Rupert Murdoch's (Jewish) Daily Telegraph and Sunday Telegraph, spent several years as a host on Network Ten and has appeared on Nine and Seven."
Scott Morrison handed shortlist of three candidates for ABC chairman
Ita Buttrose's appointment as new ABC chair a promising step in the right direction
"Catholic-born of Jewish ancestry, Buttrose says she still loves the comfort of cathedrals, and will occasionally drop into a church to light a candle and "have a conversation with God". Her nephew Richard, jailed for cocaine supply, continues to be a source of anguish for her in those private moments".
Ita Buttrose on kick-starting a sexual revolution
The ABC Board
"The duties of the Board are set out in section 8 of the Australian Broadcasting Corporation Act 1983 (the ABC Act)
The ABC Board is responsible for the ABC's operations. The duty of the Board is to ensure that the functions of the Corporation are performed efficiently with maximum benefit to the people of Australia, and to maintain the independence and integrity of the Corporation. The Board is also responsible for ensuring that the gathering and presentation of news and information is accurate and impartial, according to recognised standards of journalism, and that the ABC complies with legislative and legal requirements.
Up to seven Directors are appointed by the Governor-General on the recommendation of the Government. The Managing Director is appointed by the Board.
The ABC Act requires that Directors must be experienced in broadcasting, communications or management, or have expertise in financial or technical matters, or have cultural or other interests relevant to the provision of broadcasting services.
The Australian Government has established a merit-based appointment process for non-executive directors to the ABC."
Coalition Government & Largely Coalition-appointed ABC Board
Comment
The Australia population has about 25 million gentiles and about 100 thousands Jews. Many Jews are in powerful position in banking, media and political parties.

The following quote taken the above article, which gives good example of leftwing appoints of view. The article shows the power structure between leftwing white Jews and mainly Jewish Zionists to keep power. Some Jews promote themselves as whites in public to keep control of white gentile intuition to stop gentiles' whites from running them, and many people become confused when they see whites attacking whites and Christianity. Some Jews do not like to reveal that they are Jews and the public think is white are attacking whites. Many people do realize that many Jews have been condition to think they came from Israel and to hate all non Jews and the rabbi following Talmud laws promote them kill so to enslave non Jews.
I have taken some quotes from following article.

Australian ABC Journalistic Independence Threatened By Coalition Government & Largely Coalition-appointed ABC Board
"Michelle Guthrie , the Chinese-Australian Managing Director of the Australian ABC (Australia's equivalent of the UK BBC) has been sacked by the ABC Board without satisfactory public explanation. After it was revealed that Ms Guthrie had failed to respond to suggestions that she sack top ABC journalists Emma Alberici and Andrew Probyn that the Coalition Government did not like, the Chairman of the ABC resigned. Now there are calls for the largely Coalition-appointed ABC Board to resign over their involvement in this scandal. Horrified Australians are demanding that the independence of the ABC be preserved but the Liberal Party that dominates the Coalition Government demands privatization and selling off of the ABC.
Australian Coalition Government subversion of ABC integrity and journalistic independence.
The Australian people and the ABC staff strongly believe in an independent and taxpayer-funded ABC. Then Coalition PM Malcolm Turnbull responded to the demand by the 2018 Liberal Party National Conference to sell off the ABC by unequivocally stating "[the ABC] will always be in public hands. It will never be sold. That is my commitment" [1]. Unfortunately the powerful, climate change denialist and ferociously anti-ABC Far Right of the Liberal Party removed Turnbull as PM and Leader of the Liberal Party on 24 August 2018 in Australia's 4th PM-removing Coup in 8 years [2].
A month later, on 24 September 2018 Michelle Guthrie , the Chinese-Australian Managing Director of the Australian ABC, was sacked by the ABC Board half-way through her appointment and without proper public explanation
Flawed ABC "balance" and ABC fake news through lying by omission.
In my opinion, the Australian ABC ranks 3rd after The Guardian Australia (1st) and the Special Broadcasting Service (SBS) (2nd) among Australian Mainstream electronic media. The ABC is funded by the Australian taxpayers to the tune of about $1 billion each year but is under sustained and ferocious attack from the mendacious, Zionist-subverted, US lackey, serial war criminal, effective climate change denialist, anti-science and climate criminal Liberal Party-National Party Coalition Government. Successive Coalition Governments have subjected the ABC to successive big budget cuts in the last 5 years. Indeed the Liberal Party National Conference has recently voted to privatise the ABC i.e. to sell it off to neoliberal One Percenters (one notes that the same Liberal Party national conference voted to move the Australian Embassy to nuclear terrorist and democracy-by-genocide Apartheid Israel from Tel Aviv to Jerusalem).
" Former PM Malcolm Turnbull, a fervent Christian Zionist and a supporter of democracy-by-genocide Apartheid Israel and serial war criminal Benjamin Netanyahu, has trashed Australia's international reputation by making Australia second only to Trump America as a supporter of nuclear terrorist, racist Zionist-run, genocidally racist, grossly human rights abusing Apartheid Israel. In 2017 he made a "captain's pick" appointment of Jewish Zionist Joseph Gersh to the ABC Board. The Australian Financial Review reported: "And now its official: Melbourne businessman Joseph Gersh has been appointed by the Turnbull government to the board of the Australian Broadcasting Corporation."
The ABC is a quantum jump above the xenophobic, jingoist, climate change denialist and mindlessly crass and neoliberal Murdoch media (US citizen and king-maker Rupert Murdoch has about 70% of the city daily readership in Murdochracy Australia). Nevertheless the ABC has adopted the look-the-other-way culture of Australia as a whole that probably has its roots in the convict era and the extermination of 90% of Indigenous Australians in the first century after the British invasion. Lying by omission is far, far worse than lying by commission because the latter at least permits public refutation and public debate. Like the UK BBC, the Australian ABC has an appalling entrenched culture of fake news through lying by omission [15].
Disproportionately high White, Female and Jewish ABC Board membership – Non-Whites, Muslims & Aborigines now totally excluded.?
Australia loudly boasts of its success as a multicultural society but this national narcissism hides huge deficiencies in organizational cultural diversity. The 2018 "Leading for Change" analysis shows that while Whites and non-Whites are 76% and 24%, respectively, of the population, they represent 94.9% and 5.1%, respectively of the senior leadership of Australian organizations and institutions. Australia is currently being rocked by huge scandals in the 4 Big Banks in which Whites and non-Whites average 89.7% and 10.3%, respectively, of Board members. Lack of cultural diversity evidently may facilitate corporate malfeasance [13, 14]. The scandalous sacking for no apparent good reason of Chinese-Australian ABC CEO Michelle Guthrie invites scrutiny of diversity in ABC management.
Australia has a population (25 million in 2018) that is 76.0% White, 24.0% Non-White, 50.4% Female, 49.6% Male, 3.3% Indigenous, 2.6% Muslim and 0.5% Jewish.
However before Guthrie was sacked, the ABC board of 9 was 88.9% White, 11.1% Non-White, 66.7% Female, 33.3% Male, 0.0% Indigenous, 0.0% Muslim, and 11.1% Jewish.
After Guthrie's sacking the ABC Board (now 8 members) was 100.0% White, 0.0% Non-White, 62.5% Female, 37.5% Male, 0.0% Indigenous, 0.0% Muslim, and 12.5% Jewish.
After Justin Milne's resignation, the current Board (7 members) is 100.0% White, 0.0% Non-White, 71.4% Female, 28.6% Male, 0.0% Indigenous, 0.0% Muslim, and 14.3% Jewish.
If Milne is replaced by a White, Jewish Woman, the Board (8 members) will be 100.0% White, 0.0% Non-White, 75.0% Female, 25.0% Male, 0.0% Indigenous, 0.0% Muslim, and 25.0% Jewish.

If both Milne's replacement and a new CEO are White, Jewish Women, the Board (9 members) will be 100.0% White, 0.0% Non-White, 77.8% Female, 22.2% Male, 0.0% Indigenous, 0.0% Muslim, and 33.3% Jewish.
The hypothetical scenarios indicated above with an asterisk (*) simply reflect the present quite evident preference for having ABC Board members who are White, Jewish or Women. Indeed a boundary condition (and a wet dream for White supremacist Zionists) would be an ABC Board that was 100% White, 100% Female and 100% Jewish. So much for "diversity" in the ABC management which presides over an horrendous, racially-informed ABC culture of fake news through lying by omission.
Now a compromise suggestion to making non-diverse appointments would be to have me – Dr Gideon Polya – as a new ABC Board member. Gideon Polya is White (although the father of 4 Non-White Australians and grandfather of 3 Non-White Australians), Male (but no doubt perceived by the jingoist Rightists as Effeminate by being fervently pro-women's rights, pro-child, pro-peace, pro-environment, anti-war, and pro-human rights), anti-racist Jewish (with a sole allegiance to Australia and a long record of support for Indigenous human rights and Muslim human rights, and of fervent opposition to racist Zionism and the horrendous policies of nuclear terrorist, racist Zionist-run, genocidally racist, serial war criminal, UK-, US-, and Australia-subverting, grossly human rights-abusing, women-abusing, mother-abusing, child-abusing, democracy-by-genocide Apartheid Israel). Indeed the ABC makes offerings to an educated audience in contrast to most of the US-dominated Australian Mainstream media that to an appalling extent variously offer ignorance, stupidity, crassness, bad taste, anti-science, climate change denialism, racism, xenophobia, Islamophobia, Sinophobia, racism, bigotry and jingoism to a poorly educated audience. Dr Gideon Polya is a scientist, secular humanist, writer, journalist, artist and pro-Humanity and pro-Biosphere activist who has always been heavily dependent on the ABC for reliable news, intelligent commentary, reliable information, interesting ideas, good music and sophisticated entertainment." END.
Globaist Media Create Hate Against Whites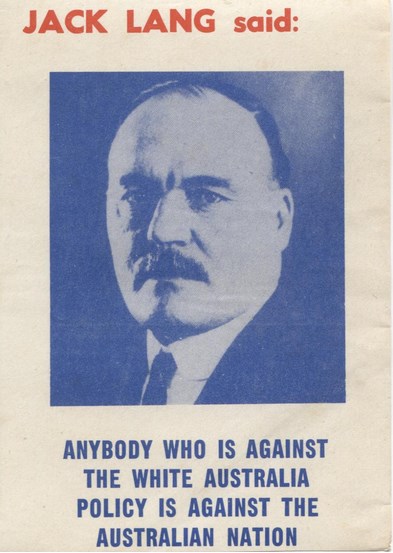 White Australia saved Australia - Jack Lang 1956

The Jewish Hand Behind Internet - Google, Facebook, Wikipedia ...
Media Ownership: The Illusion of Choice
Video from Red Elephant.
Sorry For Being White | Australia Nurses Have a New Shocking Code of Conduct
"I am an Australian Nurse. As far as I am aware this was only introduced into 1 of our 7 states, namely Queensland. Lets just hope this madness doesn't spread across to the rest of the country."
The Leaders In Australia Who Committed High Treason
The leaders in Australia who committed high treason against Australia and all Australians including the White homogenous and Aboriginal population.

Harold Holt (Jewish) was former Australian Prime minister who worked to removing the white Australia Policy.
Prime Minister Harold Holt's "Migration Act, 1966" effectively ended the White Australian Policy so that migrants from different parts of the world could come to Australia, like refugees from the Vietnam War.
Harold Holt (impresario) -Wikipedia

Following quote is from Wikipedia
"As prime minister, Holt continued the liberalisation of immigration law that he had begun as Minister for Immigration. When he came to office, what remained of the White Australia policy was upheld by ministerial decree rather than by explicit legislation. In March 1966, the residency requirement for naturalisation was changed to a uniform five years; it had previously been 15 years for non-whites. Discriminatory provisions relating to family reunification were also removed.[60] As a result, in the two years after March 1966 around 3,000 Asian immigrants were granted Australian citizenship,[61
Left pictures shows the Australian former Prime Ministers who governed Australia and allowed the immigration of non whites into Australia without asking the Australian people.

"After Gough Whitlam was replaced by former Australian Prime Minister Malcolm Fraser (Jewish) of the Liberal/National Parties the destruction of Australia continued. Both the Labour and the Liberal/National parties removed the white Australian policy without asking the Australian people. It was a great change and a referendum should have been held to ask the people if they agree to the the immigration of non whites into the country. All 3 parties agreed on the Lima agreement to remove indusry out of Australia and to reduce farming and import more food."
Today in 2018 the white European population is about 72% and the white birth-rate is not replacing the white death-rate. Most of the immigration into Australia is not white.
European immigration was fine as Europeans all share a similar religion, culture and value system. Europeans have lived side by side for thousands of years and have all contributed to western culture so it makes sense that things went smoothly back when we had a sane immigration policy. Now its all gone to absolute shit.
A small group of Globalist traitors have too much influences in banking, mainstream media, internet and political parties. The media and parties are working behind the scenes to replace their own people.
"Liberal extremists in government and media who are transforming the West into a non-Western population are traitors to our civilization. Terrible betrayal of our descendants. What a waste of our future.
The globalist commit treason from within and uses fools in the halls of government and media and rot the soul and undermined the pillars of the nation . The traitors speaks in accents familiar to their victims' and appears to baseness that lies deep in the hearts of all people or different races.
The globalist have too much influence in banking"

Some Australian leaders and the Jewish Zionist Lobby.

Israel Lobby Controls Australian Foreign Policy"—Former Foreign Minister Bob Carr
"Israel Lobby Controls Australian Foreign Policy"—Former Foreign Minister Bob Carr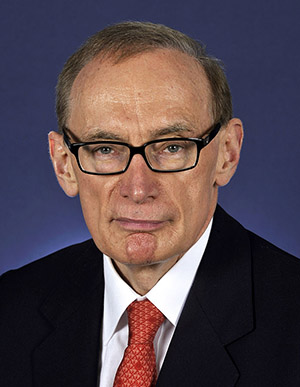 In yet another example of something that could be straight out of the Protocols of Zion, former Australian foreign minister Bob Carr has revealed that what he calls the "Israel lobby in Melbourne" controls that nation's foreign policy and that his nation's policy has been "subcontracted" to Jewish donors.
Carr's new autobiography, Diary of a Foreign Minister, reveals the "extraordinary influence" of the Israel lobby in that nation and says that Australia's foreign policy has been "subcontracted" to Jewish party donors, which prevents any criticism of Israel, no matter how negatively that affects Australia or world affairs.
Speaking in an interview with the Australian Broadcasting Corporation, Carr said that "extreme right-wing" pro-Israel lobbyists had an "unhealthy" influence on Australia's policy towards Israel and the Occupied Territories.
"I found it very frustrating that we couldn't issue, for example, a routine expression of concern about the spread of Israeli settlements on the West Bank — great blocks of housing for Israeli citizens going up on land that everyone regards as part of the future Palestinian state if there is to be a two-state solution."
Carr said that "party donations" and programs targeting journalists were the reason why the numerically small pro-Israel lobby wields so much political influence.
These lobbying tactics "need to be highlighted, because I think it reached a very unhealthy level," he said, regarding pro-Israel forces in Australia.
In his book, Carr described a conversation he had with former Prime Minister Kevin Rudd, about Canberra's position on the Palestinian UN application.
"How much of this is about money, I asked him," Carr wrote, according to the Guardian.
"He said about one-fifth of the money he had raised in the 2007 election campaign had come from the Jewish community." Jews make up 0.3 percent of the Australian population.
Carr then concludes that, "subcontracting our foreign policy to party donors is what this involves."
According to an article in the Sydney Morning Herald, (SMH) Carr also describes Israel's former ambassador as "cunning" and reveals his fights with the self-described pro-Israel "falafel faction" in [the Australian Labor Party] Labor's caucus that includes Jewish MPs Mark Dreyfus and Michael Danby.
"The public should know how foreign policy gets made, especially when it appears the prime minister is being heavily lobbied by one interest group with a stake in Middle East policy," he said in the SMH story.
In diary entries, Carr reveals just how deep his division with former Prime Minister Julian Gillard went.
He complains that Gillard would not even let him criticise Israeli West Bank settlements due to her fear it would anger Australia's pro-Israel lobby – a reference to the Melbourne-based Australia/Israel & Jewish Affairs Council – which Carr says had a direct line into the prime minister's office.
"So, we can't even 'express concern' without complaint," Carr writes. "This lobby must fight every inch."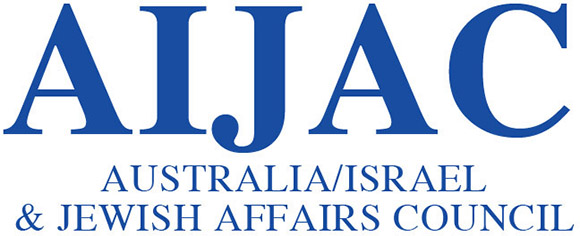 Reproducing private text messages, Carr shows how Gillard's support of Israel was so immovable that she would not even allow him to change Australia's vote on what he considered to be a minor UN motion.
"Julia – motion on Lebanon oil spill raises no Palestinian or Israel security issues. In that context I gave my commitment to Lebanon," Carr writes in a text message.
"No reason has been given to me to change," Gillard replies.
"Julia – not so simple," Carr responds. "I as Foreign Minister gave my word. I was entitled to because it had nothing to do with Palestinian status or security of Israel."
Gillard shuts him down in a final message: "Bob … my jurisdiction on UN resolutions isn't confined to ones on Palestine and Israel."
* Robert John "Bob" Carr served in the government of Australia as Minister for Foreign Affairs from March 2012 to September 2013, while also serving in the Australian Senate as a Senator for New South Wales. From 4 April 1995 to 3 August 2005, Carr was the Premier of New South Wales, the longest continuously serving Premier of the state.
From The Times of Israel
Australian PM ousted for more moderate rival with Jewish roots.
Malcolm Turnbull, who said his mother's family was Jewish, defeats Tony Abbott in internal Liberal Party ballot to lead country
September 14, 2015, 4:48 pm
http://davidduke.com/australia-gets-new-prime-minister-with-jewish-roots-zio-watch-september-14-2015/
He's a corrupt multi millionaire elitist master Prime Minister UN-ELECT. How did he make his money? How, indeed!
The Corruption of Malcolm Turnbull Esposed
7.30 Report: Paul Lyneham chairs a debate between monarchist Tony Abbott and Republican Malcolm Turnbull, 30 July 1993.
Abbott vs Turnbull: Republic Debate (1993)
John Howard, former PM and ex-leader of the Liberal-National Coalition government, and Fabian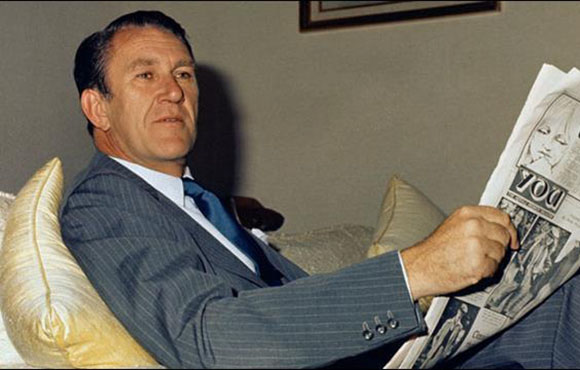 Fmr Australian Prime Minister Malcolm Fraser Exposes Zio Power!
The former Australian Prime Minister Malcolm Fraser (who is said by many to be actually Jewish) has joined the growing list of prominent public personalities to "take the plunge" and publicly identify the Jewish Lobby as a pernicious influence in public affairs.
Fmr Australian Prime Minister Malcolm Fraser Exposes Zio Power!
The Only Evil whites in this world are the Zionists.
Sydney's White Flight Caused by Government "Black Plague" - Pt:1
https://www.youtube.com/watch?v=H5JnGkdcNYM
The end of the Australian White homogenous population
Gough Whitlam, first Labor PM since WW2 and a committed Fabian
Gough Whitlam leftwing Labor Party.

Jewish Leaders in Australia today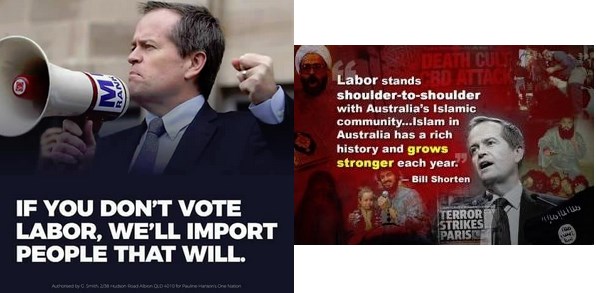 .Labour Party former leader Bill Shorten ( Jewish Fabian)
Other Traitor acts committed by Leaders
13/03/19A
There is much information available today online and in books regarding the New World Order, (Globalists or The Establishment). The head of the New World Order are the world bankers, with their influence and wealth, they control the masses and mainstream media and organizations to promote their globalist ideas to the world and condition us to follow subconsciously. But, this is changing because we have the internet and "We the People" of the world are now challenging them, and waking up to the truth.
Appointment of new directors to the ABC and SBS Boards