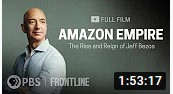 Amazon Empire: The Rise and Reign of Jeff Bezos (full film) | FRONTLINE
An inside look at how Amazon CEO Jeff Bezos built one of the largest and most influential economic forces in the world — and the cost of Amazon's convenience.
Question: Is Amazon paying no U.S. corporate taxes in 2018 and 2019, helping U.S. postal (Lost $3.8 billions 2018) or "using it" to deliver made in China goods?
Important details are left out of this docu, which indicates a significant bias especially when dealing with the battle that happened between the major book publishers like hachette and Amazon. hachette wanted to change the contract from wholesale pricing where amazon pays a set wholesale price to the agency model where the publisher sets the price and amazon gets a cut. The reason hachette and other major publishers wanted to switch to agency pricing was to stop amazon from selling ebook best sellers at $9.99..
Ultimately, hachette and other book publishers and Apple were sued by the USA government for price fixing, anti-trust violations and trying to keep prices high. The publishers all settled with the US government. Apple went to trial and lost. This is one of a number of important details that was left out of this "documentary",
"In 2019, Bezos was being criticized because The Washington Post (which Bezos owns)."
Yavener is another
Jewish
name. The couple were married by Rabbi Bayar. That gives us enough to go on concerning that question with
Bezos
. Despite that, no one else on the internet appears to know
Bezos
is
Jewish
. Jew or not Jew tells us he isn't
Jewish
. Even
Stormfront
denies it. Weird.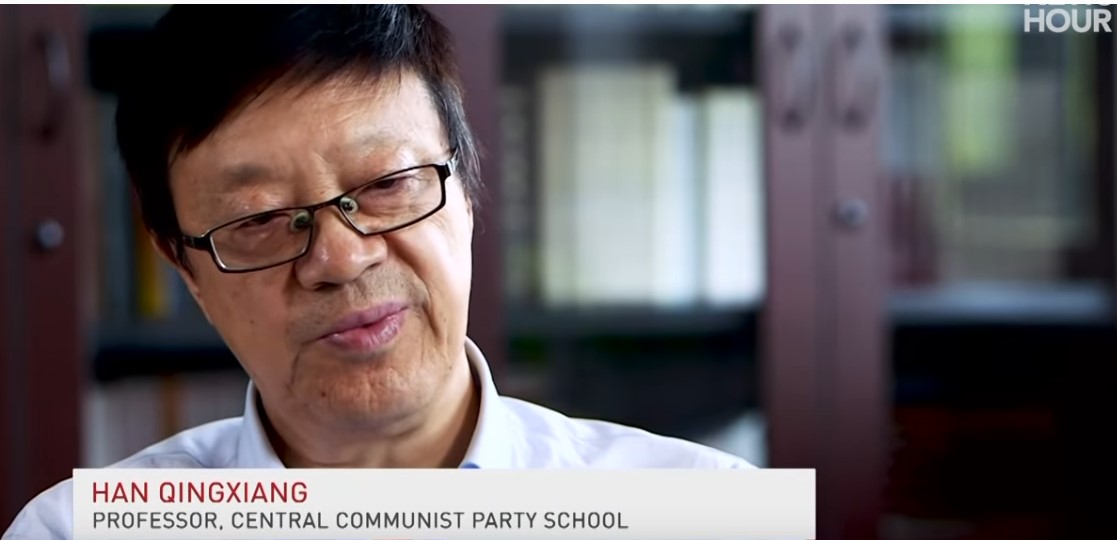 The western world transferred power and prosperity to China.
China: Power and Prosperity -- Watch the full documentary
As China has risen in prosperity, influence and military strength, what are the social, economic and political forces at play? Come along with PBS NewsHour as we travel around the globe to explore the emerging superpower and its relationship with the United States.
"China: Power and Prosperity" covers the country's powerful leader, his signature foreign policy, U.S.-China trade and technology wars, how Chinese technology helps stifle dissent, and more. A collaboration with the Pulitzer Center on Crisis Reporting, PBS NewsHour conducted more than 70 on-camera interviews in eight Chinese cities and across eight countries.
More...
Britain's 300,000 White Slaves in America