We have written before about the success of the Jews due to their community-based organizations; They are a nation within a nation with many whose loyalty lies first and foremost with Israel and the Jewish community. The Jews' community organizations generally have little or no loyalty to their host country and as we showed in our previous article. Each of these community groups is linked to hundreds of other umbrella groups around the world. Many Jews are nationalist and Internationals nationalist, working united with most Jewish organizations all over the world as nationalist and one nation. They have World and regional Congresses to keep them united.

The core Jewish population from 2014 was estimated to be 14.2 million and is roughly 0.2% of the world's population. It is astounding how many societies, groups, organizations, committees and associations they have actively run across the globe. Even with all these successful, established groups, the Jewish community is still crying poor about their Jewish identity being in turmoil and they are throwing, even more, money into establishing a sense of Jewish pride and ancestry in the younger generations.
| | | |
| --- | --- | --- |
| Country | Total Population | Jewish Population |
| United States | 318.9 million (2014) | Between 5.7 and 6.8 million |
| Russia | 143.5 million (2013) | 186,000 |
| France | 66.03 million | 475,000 |
| Britain | 64.1 million (2013) | 300,000 |
| Germany | 80 million | 118,000 |
| Canada | 35.16 million | 385,300 |
| Australia | 24 million | 90,000 |
Many argue that there are plenty of organizations in the countries listed in the table above who are representing gentile Europeans such as RSL, Rotary, Scouts etc, but it is important to realize that these organizations are not fully representative of gentile Europeans and simply cover interests within specific fields. People need to get active from within these organizations and start to enact change. At the same time, we need a solid international organization to represent the European people.
Europeans are afraid of their cultural identity, for fear of being labeled 'racist.' We discussed the idea of European white guilt and this shame and political correctness have ensured that Europeans (whites and true Jews) are unable to establish the organizations we need to build strong communities and fight for our people. We suggest that you read these articles and the information on the Jewish organizations linked below, and start to build your own organization with a similar structure which is connected to all other relevant groups.
Cultural and Racial Organizations in Britain
Many cultural groups are proud of their organizations; however, people of European heritage are now labeled as 'racist' if they display similar pride. Below is a list of organizations in Britain that represent different colored races, but do not represent British native Europeans. When Europeans have created organizations to represent them, the Equality and Human Rights Commission in Britain has claimed it is practicing discrimination according to race and skin color. For some reason, however, the organizations in Britain listed below are given a free pass as being perfectly acceptable!
The Black Police Association

Black and Asian Therapists Online

BBC Asian Network

Asian Radio

Federation of Black Housing Organizations

Asian Modelling Service

Asianfaces.co. UK

Society of Black and Asian Lawyers

Black Lawyers Directory.com

Asian job site.co. UK

Barnardos Chinese Lay Health Project

Black Britain.co. UK

Sussex Black Police Association

Black Students Association

UK Black Teachers Association

Operations Black Vote

UK Asian Business Directory

Asian People Disability Alliance

Asian Arts Agency

Black Enterprise Awards

Black Engineer

AIM Magazine

Natwest Bank (AsianEntrepreneurs Unit)

Asian Voice

Africa Asian Arts Venue

Black Training Enterprise Group

UK Black Pride

Ethnic Minority Foundation

Black And Minority Ethnic Elders
Europeans need to build National & International Community Based Organizations & copy the Jewish B'nai B'rith & Anti-Defamation League Organization Structure
Jewish Community Based Organization, B'nai B'rith International and its Jewish Anti-Defamation League

B'nai B'rith in Hebrew means the = Sons of the covenant
B'nai B'rith Moto = Benevolence, sisterly & brotherly love and harmony.
The Menorah or candlestick has seven branches which stand for Light, Justice, Peace, Truth, Benevolence, Brotherly Love and Harmony.
The Menorah is the symbol of the B'nai B'rith. The Menorah which is the ancient universal Jewish symbol of Judaism.
B'nai B'rith is rightwing Jewish Nationalist first and using leftwing socialism ( no free speech) to control its members, and is a left-wing advocacy group.
The B'nai B'rith is one of the largest and the oldest Jewish service organization in the world. Founded by Henry Jones and 11 others on 13 October 1843 in New York City, United States. Jews founded this organization to provide service to their people and it now has men's lodges, women's chapters and youth organizations all over the world. Its aims are aiding Jewish college students mainly through the Hillel foundation, sponsoring education programs for the youth and adults and promoting welfare in Israel. It has training programs for adults and youth groups who help people during national disasters and gives support to hospitals. In the United States, the Jewish Anti-Defamation League (ADL) has 28 office domestically as well as offices abroad.
Only Jews are allowed to join the B'nai B'rith. They are committed to helping Jews and the State of Israel and promotes the idea it is fighting so-called anti-Semitism and bigotry, when in fact, it has been accused by Jews and others as anti-Semitic towards Europeans (whites and Jews) and blacks, in that it promotes anti-Semitism and bigotry by promoting open borders and allowing millions of non-Europeans into America and other European countries except Israel .
Education and Publications: Since 1886 the organization has published the oldest Jewish periodical B'nai B'rith magazine in the United States. B'nai B'rith have activities and programs, adult education, career guidance and vocational counselling, youth activities, group relationships, and philosophy.
B'nai B'rith and the Jewish Anti-Defamation League
In 1913 the B'nai B'rith established the Jewish Anti-Defamation League (ADL) to combat so-called anti-Semitism and racism and to fight for Israel.
The opposition has a different opinion on what this organization stands for. For example, they say this organization is the longest running most powerful racist hate group against Europeans (whites & Jews), Africans and Arabs in the world. The ADL have nearly 60 million dollars a year to combat free speech, fight to control race minorities and to help refugees and foreigners come into the United States and other countries.

The opposition says this organization stands for the following:
Promotes open borders and no restrictions on immigration into Western and other countries.

Promotes same-sex marriages.

Campaigns to restrict Europeans from developing organizations to represent themselves.

Restricts free speech for Europeans (Gentiles & Jews), blacks and anybody who criticizes Israel and the Federal Reserve Bank, media, Hollywood, and government.

Promotes abortion.

Works to reduce Christian influence.

Promoted the New World Order.

Campaigns against gun ownership.

Promotes race mixing.

It works to replace European White Americans with non whites

Promotes Affirmative Action: Transferring white children into black schools and black children into white schools in the United States.

Campaigns for race laws to restrict European and black free speech.
B'nai B'rith Youth Organization (BBYO)
This is the largest Jewish youth organization worldwide and provides opportunities for Jewish teens from Grade 9 through to Grade 12 to develop their leadership potential, help them have positive Jewish identity and with personal development. The B'nai B'rith also offers scholarships to their best and brightest to help them achieve the highest education possible. In the year 2000, it was estimated to have 50,000 youth members in 1500 chapters worldwide.
B'nai B'rith youth organization groups are also active in the local welfare of the Jews including helping the blind and handicapped, funding campaigns, assisting drives and local community service. The B'nai B'rith sponsors summer exchange programs for youths to study and work in Israel and for Israeli youths to travel to America and other countries. These exchanges are only open to Jewish youths.
They have camps for 2 to 7 weeks for young girls and boys entering Grade 3 through to Grade 11 and the program consists of learning, forming friendships, having fun, athletics, squash, art, outdoor adventures and teaching them history and Jewish culture.
Both girls and boys are taught leadership skills and a positive Jewish identity and the opportunity to enjoy social community service in athletic and Jewish culture. The boys belong to an organization called 'Aleph Zadik,' the girls, 'Omaha.'
Teams Leaders can be elected to office by their peer's betweens regions and chapters at various organizational levels, and elections are usually held on a yearly or half-yearly basis.
B'nai B'rith & Hillel Foundation
Hillel is the largest Jewish campus organization in the world and is engaged with college students at more than 550 universities across the world. Hillel engages the leadership of more Jewish college students than all other endeavours combined. 90% of Jews in the United States go to college and are part of a diverse network.
Established in 1923, the first Hillel opened at the University of Illinois. It had the vision to convey the Jewish civilization to a new generation. By the 1980s, admission barriers against Jews had been completely dropped and it became a challenge to serve a large number of Jewish people now on campus.
In 2012, Hillel was added to the list of 16 People and Organizations 'Changing the World,' a list put together by philanthropist and Internet entrepreneur Craig Newmark.
B'nai B'rith Women
B'nai B'rith women (BBW) was founded in 1909. In 1957 membership totaled 132,000 women in 768 chapters in the United States and Canada with 41 chapters in foreign countries.

The membership has been falling and in "1990, BBW and BBI reached an agreement recognizing that B'nai B'rith women as an independent self-governing organization affiliated with the B'nai B'rith."
B'nai B'rith Foundation
The money contributed is used to support a variety of humanitarian, voluntary, service and educational programs under the auspices of the B'nai B'rith.
B'nai B'rith Retirement Villages
It has a budget of 14 million with nearly 95% membership in the United States
Europeans need to copy and build the following Jewish Organization for European Whites.
A Short List Of Some Jewish Organizations
We gave a list of large international Jewish organizations in our first organization highlighting the success of the Jewish people. This article endeavors to provide some additional community groups that are more niche.

Women's International Zionist Organization
The Women's International Zionist Organization (WIZO) is a volunteer organization dedicated to social welfare in all sectors of Israeli society, from education in Israel and the world's Jewish Diaspora, to the advancement status of women.
Today, they run day care centers in Israel caring for 14,000 children of working mothers, needy families, and Jewish immigrants.
The organization also organizes summer camps, courses for single parent families and therapeutic frameworks for children when they are removed from their parents by a court order.
WIZO was founded in England in 1920.
Board of Deputies of British Jews
The Board of Deputies of British Jews is the main organization supposedly representing Jews in Britain. Founded in 1760, it is a widely recognized forum for different views of the Jewish community. The opposition to this organization says it works against Europeans' (whites and Jewish) rights and campaigns for mass immigration invasion into Britain. The Organization has approximately 300 deputies being elected from synagogues and Jewish community groups.
The Jewish Federations of North America (JFNA)
The Jewish Federations of North America is an umbrella organization representing 154 Jewish Federations and the Network of Independent communities, as well as 300 smaller non-profit Jewish organizations across North America. Collectively the JFNA is one of the largest charitable organizations in the world and raises and distributes more than $3 billion annually for education, social service and welfare in more than 70 countries.
National Jewish Welfare Board
The JWB was formed just three days after the United States declared war on Germany to support Jewish soldiers in the U.S. military during World War II.
The Jewish War Veterans of the United States of America
The American Jewish Veterans' Organization, is the oldest veterans group in the United States. It has an estimated 37,000 members.
National Council of Young Israel
The National Council of Young Israel (NCYI) or Young Israel is a synagogue-based Orthodox Judaism organization in the United States with a network of affiliated "Young Israel" synagogues. NCYI was founded in 1912 by Rabbi Israel Friedlander and Rabbi Mordecai Kaplan to combat the wave of assimilation by Jews into secular American society.
Jewish Policy Centre Organization
The Jewish Policy Centre (Think Tank) is a non-profit organization that analyzes foreign and domestic policies by leading scholars. It advocates low taxes, free trade, fiscal responsibility as well as free speech and intellectual diversity. I do not think this organization promote free speech for non Jews.

Board of Progressive Jewish Education
The Board of Progressive Education (BPJE) is the umbrella organization which provides Progressive Jewish education and the Progressive Jewish approach to education including Jewish History, Judaism, and Israel.
The Republican Jewish Coalition
The Republican Jewish Coalition (RJC) was founded in 1985 and is the unique bridge between the Jewish community and the United States Republican Party decision makers. It ensures the needs of the Jewish people are looked after in the Republican agenda, and also has a Young Leadership program and a National Women's Committee.
Jewish Motorcyclists Alliance
Many Jews who are members of motorbike clubs are members of an international alliance organization called the Jewish Motorcyclists Alliance. Here they can coordinate their activities nationally and internationally.


Coveners League has many articles, here is a small sample, please check them out.

Teach White Europeans About Their Ice Age Heritage
White European Racial Pride. What Race Are You ?
White History, Music, Wars, Dances and Film Archives
Whites Fight Back Against Racism & Bigotry
European Birth Rate Statistics. Update 2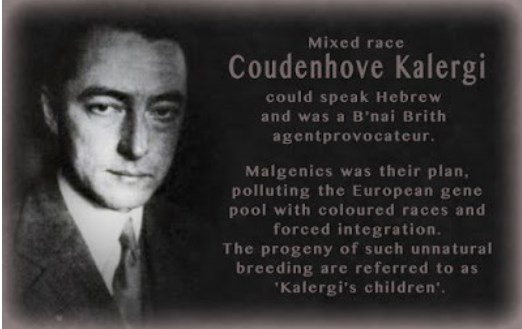 The Coudenhove-Kalergi plan - To Genocide Indigenous Europeans in Europe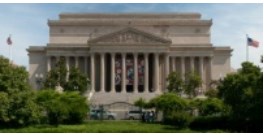 Europe & Middle Eastern Wildlife. Update 2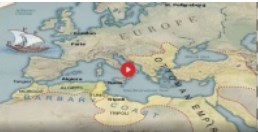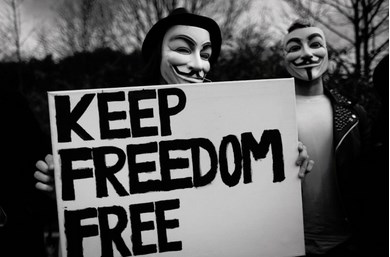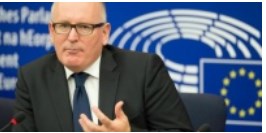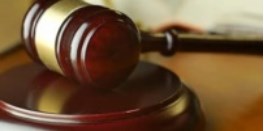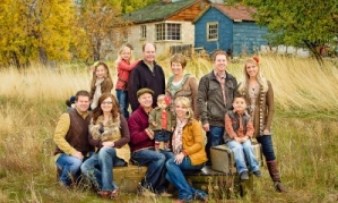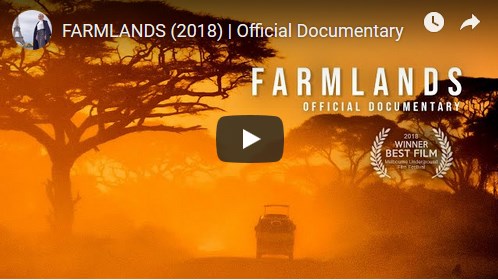 Lauren Southern on South Africa: FARMLANDS (Are Whites History?)
Lauren Southern on South Africa: FARMLANDS (Are Whites History?)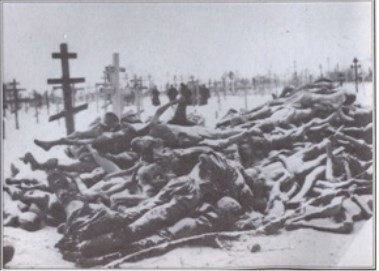 Media Ownership: The Illusion of Choice
White Organizations: European Community Based Organizations
Citizens Initizens Referendums ( CIR ) in Switzerland

15/3/2016