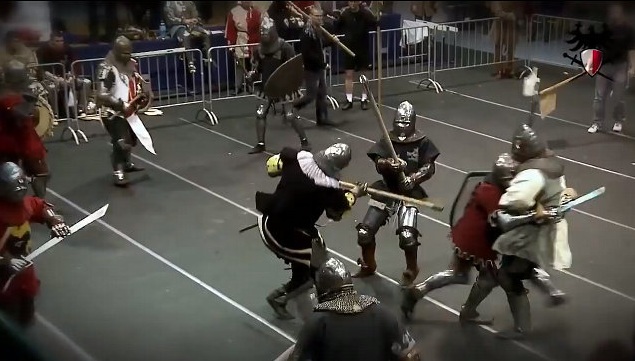 In many countries, Knight Fight Clubs are springing up. They can best be described as medieval tournaments where nothing is held back!
Reminiscent of our ancestors, those who enjoy history and sports can combine their interests into one. An active way to bring history into the light of day. They are specially fitted out so they do not get injured, but it is totally real. To view please have a look.
These clubs now exist all over Europe, United States, Britain, Australia and New Zealand. There are many tournaments where teams fight against each other. They start at entry level and fight right up to champion level. The clubs hold "nation" battles, and both men and women enjoy the sport.
If you are interested in joining one of these clubs, have a look at the International Medieval Combat Federation, which runs a number of international tournaments that teams compete in.
For those not so keen on the full impact sporting opportunity, but interested in experiencing medieval life, there are many local festivals and dinners that are held around the globe. Have a look online for one in your local area - you will be surprised what is available.