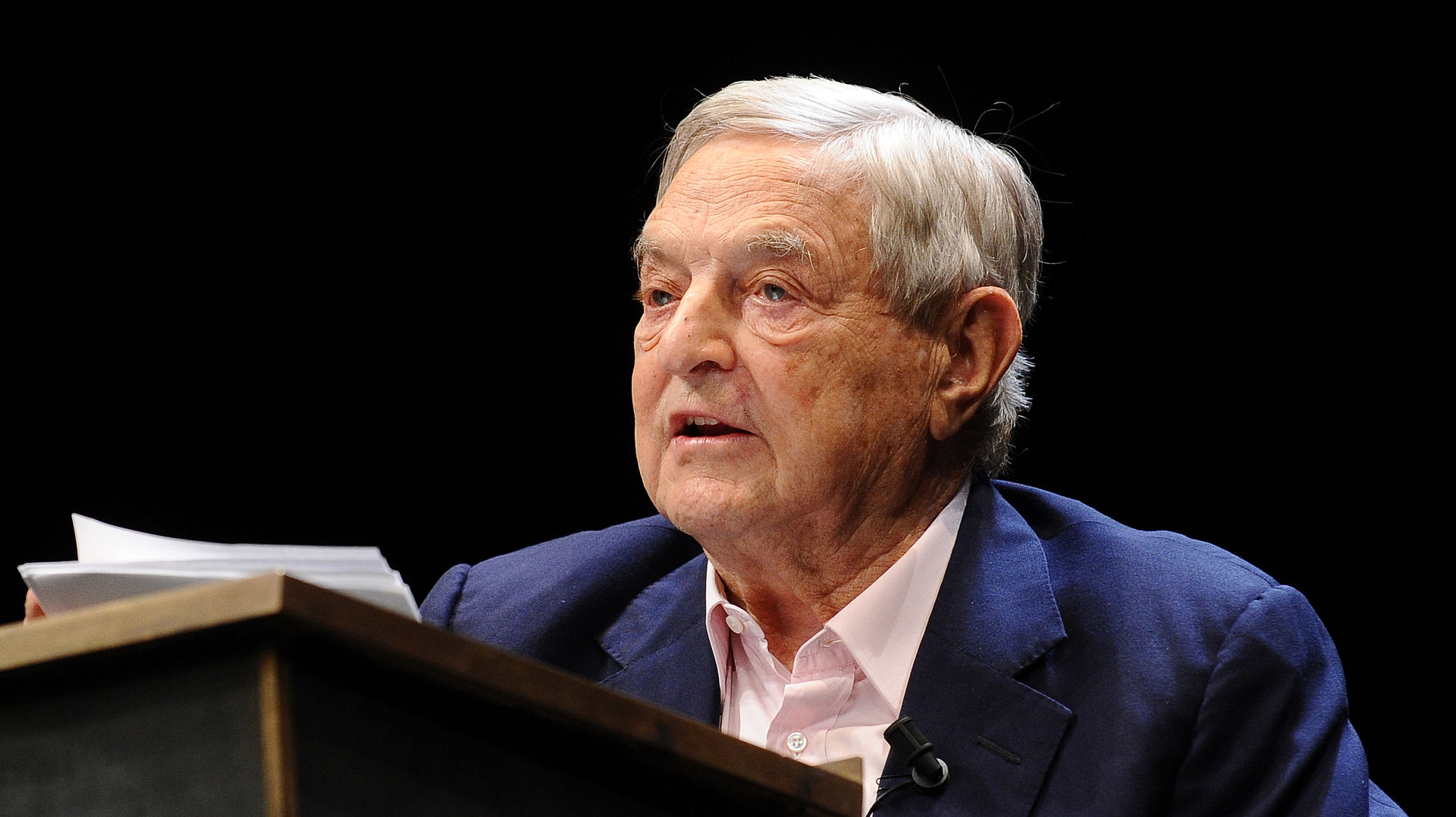 One of the Globalists, George Soros, has been accused by many people of wanting to destroy God, the Holy Bible, and Israel as soon as possible. Soros wants open borders across all countries and is laying the foundation of the destruction of America and European countries, by financing and supporting Muslim infiltrators into western countries. Many of these Muslims were involved in persecuting Christians and Jews when they were in their own country, causing thousands of Jews to flee to Israel. This infiltration of Muslims is happening all over the western world today, and they are still persecuting Christians and Jews in the name of Allah, trying to force their barbaric Islamic laws and views as the only way to live.
The consequences of Soros' actions is the second holocaust of true Jews. The mainstream media rarely discuss this take on George Soros. He is a member of the Elite Establishment who controls the media and they have too much power in the world. If we had committed any of the crimes that Soros is accused of, we would be in jail. In many non-western countries, George Soros would have been executed. For example, if George Soros had lived in China, he would have been in jail and/or executed. But because he lives in a western country, where the law is weak, he is a law unto himself. When it comes to his philosophies, he also appears to be a complex man.
George Soros has taken full advantage of a loophole in the American Constitution, i.e. it guarantees free speech, allowing people in America to promote the idea of destroying America. People can go out and say to destroy America because they are free to do so! The Constitution, therefore, needs adjustments to prevent this from occurring.
The Life of George Soros - Business Magnate, Philanthropist, Political Activist, Author
Born in Budapest, Hungary on August 12, 1930, of a non-observant Jewish mother, Soros, (formerly György Schwartz), survived the Nazi Occupation during WWII. When the Nazis came in 1944, Soros' father saved the family by splitting them up, providing them with false identities and bribing Hungarian Christians to take them in. Young Soros posed as the grandson of a man named Baumbach, an official of Hungary's fascist government.
Soros was interviewed in 1993, by the PBS television show called, 'Adam Smith's Money World'. Soros explained that Baumbach's job was:

"to take over Jewish properties, so I actually went with him and we took possession of these large estates. That was my identity. So it's a strange, very strange life. I was 14 years old at the time."

WE FOUND THEM! The Lost George Soros Interviews He Tried to Hide
When the Communists took over in 1947, Soros fled from Hungary as a refugee to England, starting as a penniless teenage immigrant. Later on, he attended and graduated from the Rothschild-funded London School of Economics, (Fabians). He subsequently settled in the United States where he accumulated a large fortune through the international investment fund he founded and managed, (Soros Fund Management, later called Quantum Fund). Since 1979 he has been an active philanthropist which started when he began funding black students to attend Cape Town University in apartheid South Africa.
Soros supports the New World Order, a form of Communism, even though he chose to escape Hungary when the Communists took over. Notably, Soros' father escaped from a Siberian prison camp in 1920. One would think, that as a result of these experiences, he would be absolutely against any New World Order and would be pro-European culture. If he was also saved from the Nazis by Hungarian Christians, why isn't he honoring them and fighting for Christians? We would suggest that the philosophies and political persuasions taught at the London School of Economics have stayed with him all of his life, and at 86 years old, he is getting on in his years to change his ways.
Many would say he is a traitor because he was born in Europe itself. His ancestry probably goes back to the Ice Age and now, he is destroying that ancestry. He is also aiming to openly destroy America, the country which took him in and where he made his fortune. Upon his death, when people realize his machinations of world politics and destruction of the common citizen, his name will be remembered alongside other repulsive evil villains such as Adolf Hitler, Pol Pot, and Lenin etc. It is unfortunate that someone with amazing skills like George Soros has used his fortune in such a way when he could have used it for the good of the people. For example, supporting the Canon Law/Direct Democracy system for all people to help them govern their own countries, abolish political parties/gangs and throw the Globalists out of power and fight for self-determination for all the people of the world etc.
George Soros once said,
"A full and fair discussion is essential to democracy."
This sounds like what a Canon Direct Democracy system should be, however, this does not appear to be what is the result of George Soros' actions.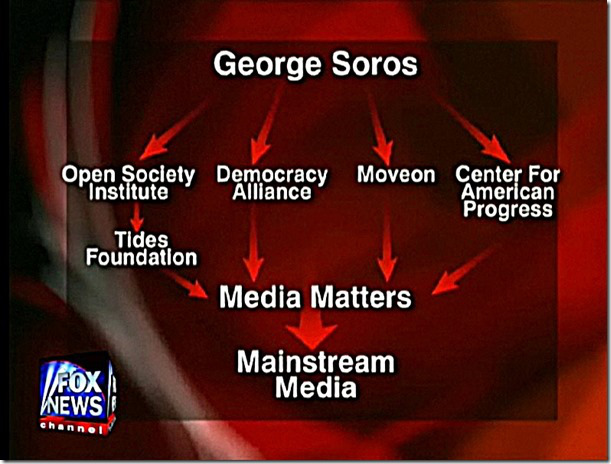 With a net worth of more than $24 billion as at 2015, Forbes ranked him as one of the 400 richest people in America. In 2010, he is reported to have made $3.3 billion off the banking collapse, 'a culmination of his life's work'. George Soros is a backer of transnational bodies such as the European Union, and his 'Open Society Foundation', (OSF), provides assistance for pro-migration activists to help flood Europe with illegal immigrants. He is well-known for his support of "progressive" causes such as the Centre for American Progress, financing Hillary Clinton during her 2016 Presidential campaign. Soros assisted in financing the' Black Lives Matter' movement in the USA, which many suggest, is actually ruining black lives in America.
Soros has five children and has been divorced twice. He was married at 83 years to his third wife, Tamiko Bolton, a 42-years old, (part Japanese), healthcare consultant from California in 2013, who is half his age. His Open Society Foundation, (OSF), supports "people who don't have a voice" in more than 100 countries. This is ironic because it does not campaign for indigenous European rights, including democracy and free speech in Western countries. Politicians are corrupt and restrict white European and true-Jewish voices by using trickery, eg, elections are 'rigged' in many countries, and Europeans have no indigenous rights in European countries etc.
We have uncovered many articles on George Soros, some which contain material that we do not necessarily agree with.
This Video Will Bring Down Black Lives Matter
Soros Says Jews And Israel Cause Anti-Semitism
The following is some of George Soros' speech given at a conference of the Jewish Funders Network several years ago:
"There is a resurgence of anti-Semitism in Europe. The policies of the Bush administration and the Sharon administration contribute to that," Soros said. "It's not specifically anti-Semitism, but it does manifest itself in anti-Semitism as well. I'm critical of those policies."

"If we change that direction, then anti-Semitism also will diminish," he said. "I can't see how one could confront it directly."

That is a point made by Israelís most vociferous critics, whom some Jewish activists charge with using anti-Zionism as a guise for anti-Semitism. The billionaire financier said he, too, bears some responsibility for the new anti-Semitism, citing last month's speech by Malaysia's outgoing prime minister, Mahathir Mohammad, who said, "Jews rule the world by proxy."

"I'm also very concerned about my own role because the new anti-Semitism holds that the Jews rule the world," said Soros, whose projects and funding have influenced governments and promoted various political causes around the world.

"As an unintended consequence of my actions," he said, "I also contribute to that image."
After the conference, some Jewish leaders who heard about the speech reacted angrily to Soros' remarks.

Soros Admits Involvement In Migrant Crisis: 'National Borders Are The Obstacle'
Billionaire investor George Soros has confirmed he wants to bring down Europe's borders, following the accusation made last week by Hungarian Prime Minister Viktor Orban.
Liberal media financier, George Soros, openly admits plan to destroy national borders, flood Europe with refugees
George Soros exposed!
George Soros has gained notoriety for the following, taken from the above video:
- Created the Open Society Foundation, a liberal, largely anti-government organization.
- George Soros also funds and supports open borders for the U.S.
- In 1992, George Soros made a billion profit by selling the British pound short, badly
damaging the country.
- In 1999, the president of China banned George Soros from doing business in his country.
- In 2002, George Soros was convicted of insider trading in France and fined $2.3 million.

CNN Claims Alex Jones Fabricated Soros' Nazi Ties
George Soros Says He Feels No Remorse For Collaborating With Nazis During WWII to Send His Fellow Jews to the Death Camps, Steal Their Property
George Soros Openly Discusses the coming New World Order.flv
Glenn Beck EXPOSES Public Enemy -- GEORGE SOROS!: In Marxist Obama's Circle Of CRIME INC.!!
Note that George Soros rejected some of the information in Glenn Beck's article.
GEORGE SOROS Admits His PLAN to Dissolve National Borders.
Charlotte Riots Show Hallmarks Of George Soros Operation (Video)
Exposed! Soros & Koch Bros Spend Millions Creating Chaos In US Streets
George Soros: Evil Zionist Puppet Master Exposed
George Soros Facts: 7 Things You Might Not Know About Billionaire
Soros got hacked. Can you guess what we found? #NewWorldNextWeek
George Soros: (Helping Nazis), "Was The Happiest Time of my Life"
Top 10 Reasons George Soros Is Dangerous
George Soros's False Flag Factories