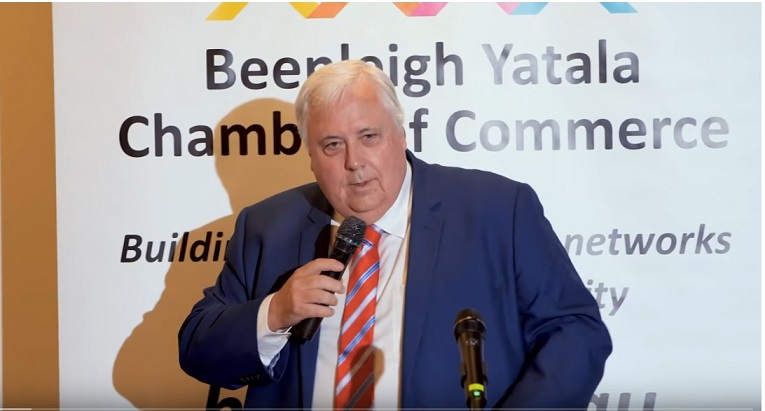 Clive Palmer (Jewish) Political System In Australian Is Totally Corrupt.
Clive Palmer is the leader of the Australian first Party. Clive says that he is worth 3 thousand million dollars
Clive Palmer (Jewish) " Listen to my speech at Beenleigh where I talk about the issues for Australia, and the practical solutions to Make Australia Great."
Clive disects electricity prices, paris agreement & climate change and impacts on our economy
Everybody should listen to Clive Parmer speech where he talks about the following:
Clive talks about why the Australian Electrify cost is so high.
No free speech allowed on mainstream media in Australia, the globalist has total control what information given to the public.
Rupert Murdoch Media Empire has too much control of mainstream news and is put together in the United States before it's given to the Australian public.
The mainstream media news promotes that political party's members hate each other, but truth is that many liberals and Labour are good mates behind the scenes.
The political system in Australian is totally corrupt and there is no democratic system.

The Australian political election is rigged and political parties know who going to win before the election.
Australia is a totalitarian state with rigged election and total globalist control of main stream media.
Clive Palmer talked about the electrical structure in Australia needed a major overhaul. Members of liberal and labour parties had advisers come from oversea to advice them. The advisers said they could over haul the electrical system and they would give a loan of 45 billion dollars at 10% interest. All the state governments agreed with the deal. This is why Australian electivity cost is arising so high that makes Australia industry less completive against other countries. The Australian Government could obtain a loan at 2% interest and instead of paying 10%. The deal was made because the lobbies made money and big donations given to Liberal and Labour parties.
Comment on article above

If the Australian Government fully controlled the Australian Federal Bank they could have paid the total cost at no expense to the Australian people.
Clive Palmer supports the non white immigration into Australia.
Clive Palmer said "If you are communist in your 20's you do not have a heart and if you are communist in your 40's you do not have a brain.