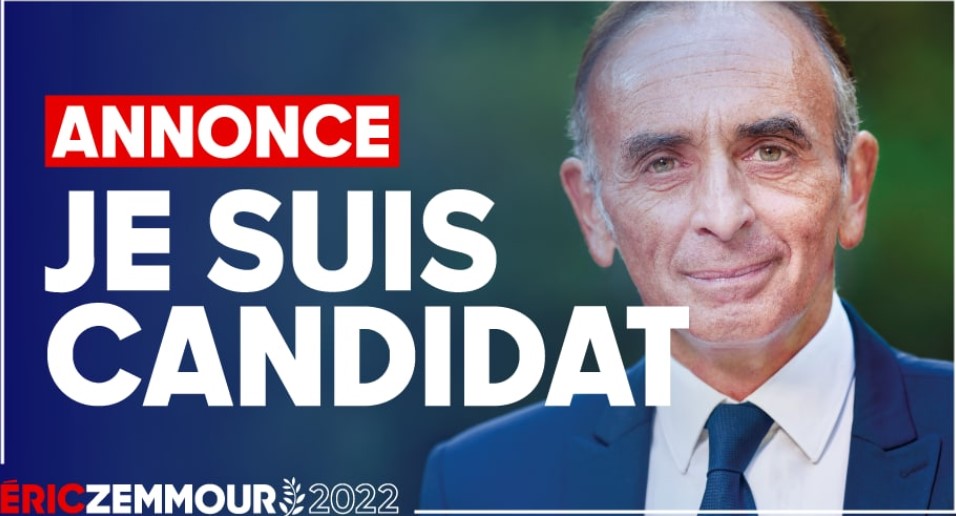 The Jewish journalist, Éric Zemmour, has finally thrown his hat into the ring and announced his candidacy for the French presidency.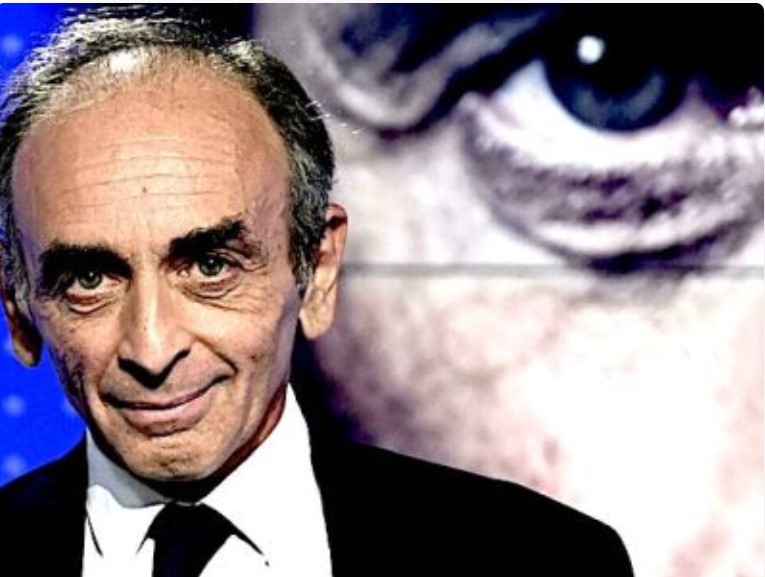 The Jewish Privilege Of Éric Zemmour: Why He Can Say What No Other Man In France Dares Say Above A Whisper
The Jewish journalist, Éric Zemmour, has finally thrown his hat into the ring and announced his candidacy for the French presidency.
A so-called "far" right wing journalist who has been convicted of "hate speech" for his unapologetic anti-Muslim sentiments, Zemmour has never spent a day in jail in a country where state-mandated political correctness has stifled any and all opposition to the bolshevization of France through draconian prosecutions of political dissidents.
Zemmour is not naive — he knows very well "who?" is behind this relentless dismantling of Christian France — as the retired French General Dominique Delawarde pointedly observed when — on national television — he asked the sensational question "Qui?"
Zemmour claims he wants to "save" France from "minorities that oppress the majority" — but don't think for a second he could be referring to Jews despite being the most powerful and disliked minority in France — that needs armed military guards to protect them.
During the "yellow vest" protests, it became abundantly clear that it was common knowledge on the streets that Rothschild-employee President Macron is a "whore to the Jews" — and flatly stated that he's unwilling to compromise on continuing the flood of Third World immigration.
Zemmour is on record as cynically blaming "Christian universalism" for this violent Third World immigration tsunami — he clearly has no problem playing the role of gatekeeper for the kosher elite who demand that the native French race mix with these invaders if France is to "survive."
So the question remains — Pourquoi? — Why is this French-Algerian Jew allowed to say what no native Frenchman is allowed to say? What game is being played on the demoralized people of France who yearn to take their country back and reestablish their French identity without daring to mention the word "race."
Why would the powerful Jews who have been progressively destroying France for the last 200 years allow this Jew to throw a wrench in their plans?
For the Rothschild Syndicate, "Les jeux sont fait" — meaning that this process has reached an irreversible point, and there's no turning back.
Why are the native French being allowed to hope that "Les Jeux ne sont pas fait" — that the Titanic's fatal course can be reversed?
One thing is certain — you can count on Zemmour — like all "far right" politicians in Europe — to be unequivocally pro-Israel.
Zemmour's campaign video is with a doubt compelling from this perspective — YouTube is already censoring it by requiring age-restricted sign-in to view it. You can also view it on Zemmour's Twitter page.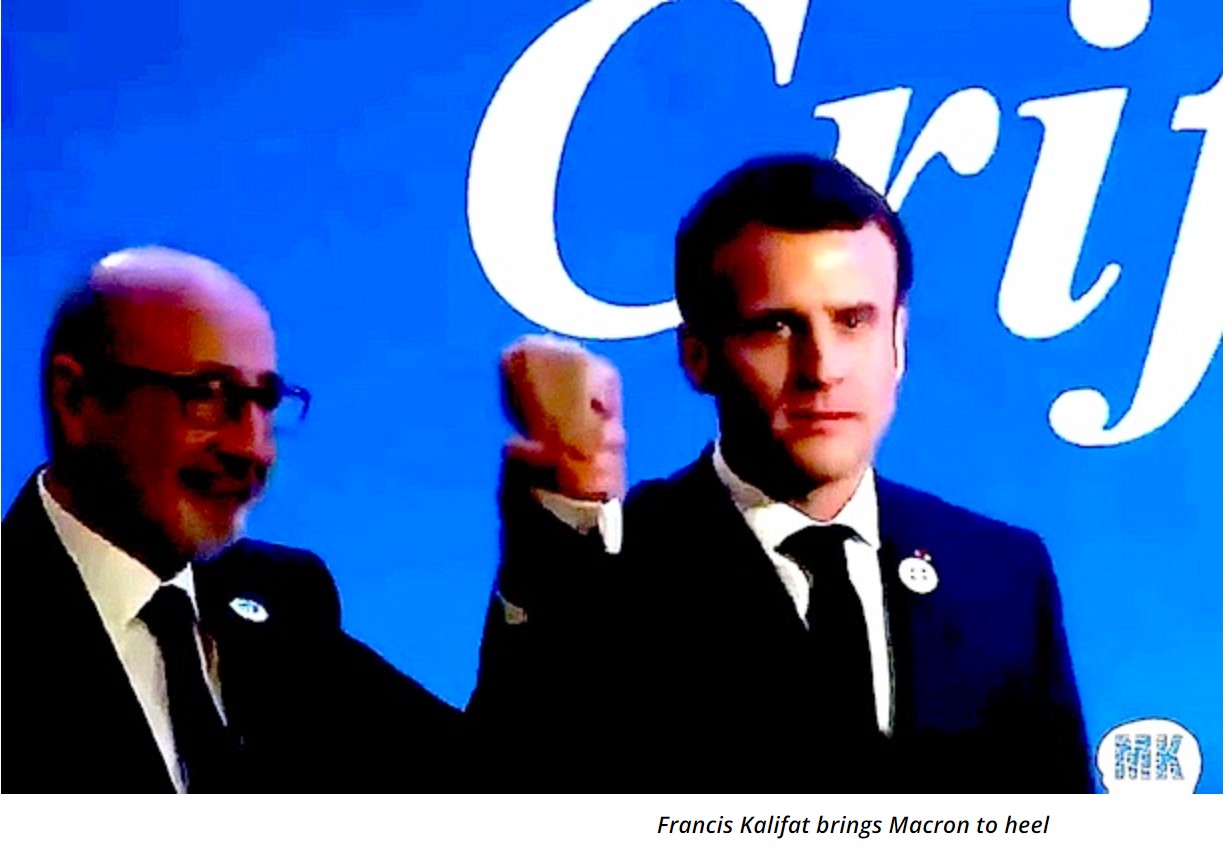 Watch How Francis Kalifat Reveals Emmanuel Macron To Be A Manchurian Candidate For The Jewish Oligarchs
Jews run France
the
jews
run
France too now, the
president Nicolas Sarcozy and his foreign minister Bernard Kouchner are jews!
!take a look at wikipedia.org and you'll see. Concrete man June 18, 2008 @ 12:50 pm.
Jew
Run
Nation =
Jew
Ruination! coco July 8, 2008 @ 12:01 am.
JEWS
COULD NOT DO ANYTHING IN AMERICA IF THE AMERICAN PEOPLE VISITED THIS WEB SITE.
According to the French Wikipedia page dedicated to Sarkozy, his father was an Hungarian and his mother descended from the Sephardic Jews of Salonika. She converted to Catholicism. Another website asserts that both of Sarkozy's parents were Jewish. Sephardic Jews from Salonika are perhaps most famous for producing the "Young Turks".
List of French Jews From Wikipedia, the free encyclopedia
Nicolas Sarkozy
Nicolas Paul Stéphane Sarközy de Nagy-Bocsa (/sɑːrˈkoʊzi/; French: [nikɔla pɔl stefan saʁkɔzi də naʒi bɔksa] (
listen); born 28 January 1955) is a French politician who served as President of France and ex officio Co-Prince of Andorra from 16 May 2007 until 15 May 2012.
Born in Paris, he is of one half Hungarian, one quarter Greek Jewish, and one quarter French origin. Mayor of Neuilly-sur-Seine from 1983 to 2002, he was Minister of the Budget under Prime Minister Édouard Balladur (1993–1995) during François Mitterrand's second term. During Jacques Chirac's second presidential term he served as Minister of the Interior and as Minister of Finances. He was the leader of the Union for a Popular Movement (UMP) party from 2004 to 2007.
French President Sarkozy Jewish roots
France's new president, Nicolas Sarkozy, lost 57 members of his family to the Nazis and comes from a long line of Jewish and Zionist leaders and heroes, writes RAANAN ELIAZ. IN an interview Nicolas Sarkozy gave in 2004, he expressed an extraordinary understanding of the plight of the Jewish people for a home: "Should I remind you the ...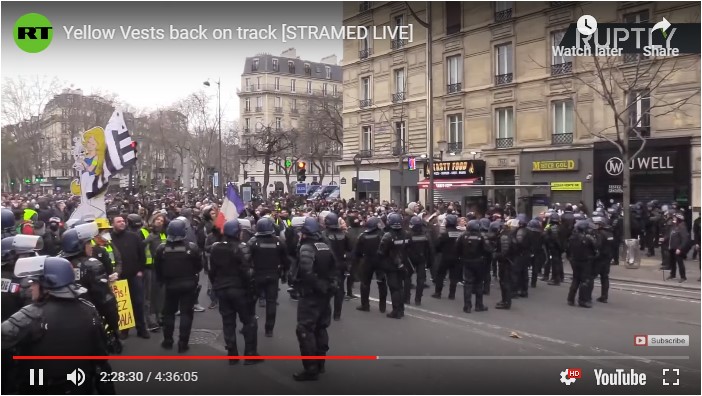 Yellow Vest demonstrators aren't letting a ban on mass gatherings or fears of coronavirus stop them from expressing their opposition to the French government, and are staging their weekly protests in Paris.
Yellow Vests DEFY Covid-19, lockdown & TEAR GAS to protest Macron government (VIDEOS)
France's Interior Minister Christophe Castaner on Friday banned all gatherings of more than 100 people but hundreds of demonstrators are continuing the weekly Yellow Vest vigil and are protesting at Paris landmarks.
Thousands of French security forces personnel hit the streets of the capital in a bid to clamp down on the movement, which has now been running for 70 consecutive weeks.
Eyewitness footage shows riot police firing tear gas in a bid to subdue the activists as the protests spiralled towards violence.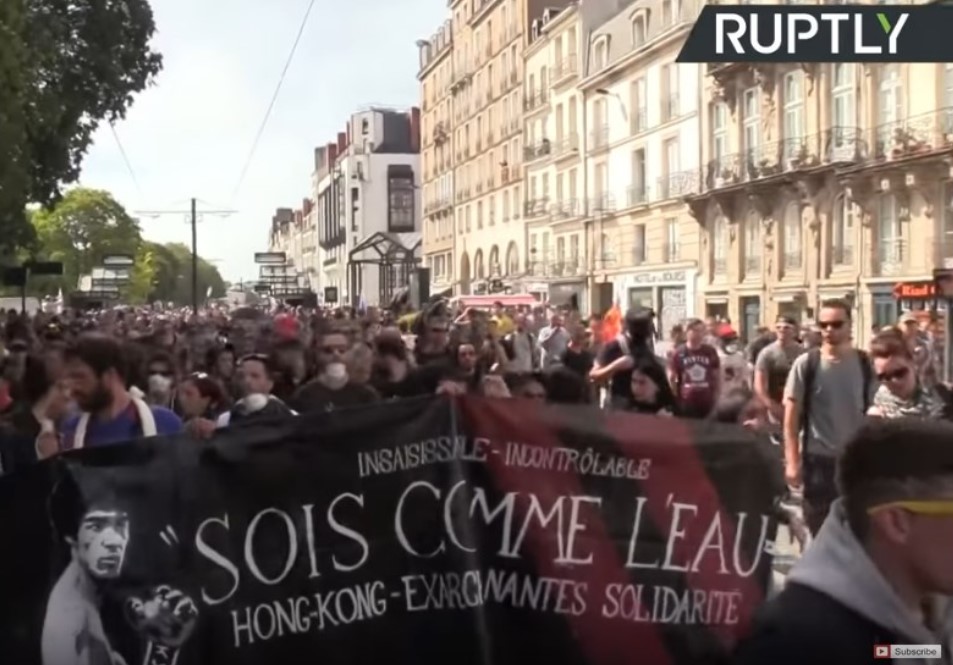 Yellow Vests take to streets of Nantes for new protest
'Yellow Vest' protesters take to the streets for a new round of demonstrations. Organizers are moving the demonstration from it's traditional central route to the other areas of the city. Tens of thousands have taken part in the protests across France since last November. The demonstrations, which gave birth to the 'Yellow Vest' movement, were sparked by government plans to hike fuel taxes. RT LIVE https://www.youtube.com/watch?v=IFAcq...
Act 45: Yellow Vests march in Paris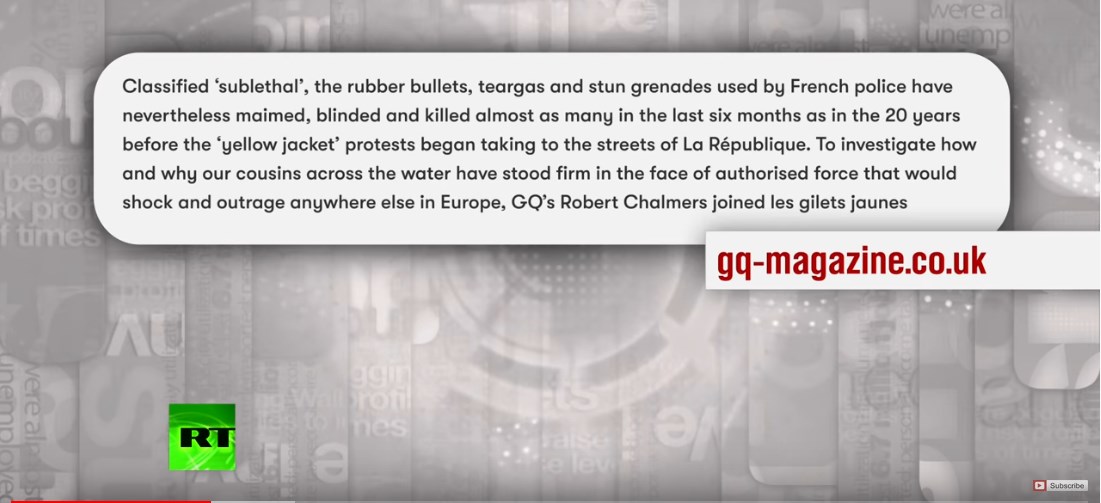 Keiser Report: A Black September? (E1436)