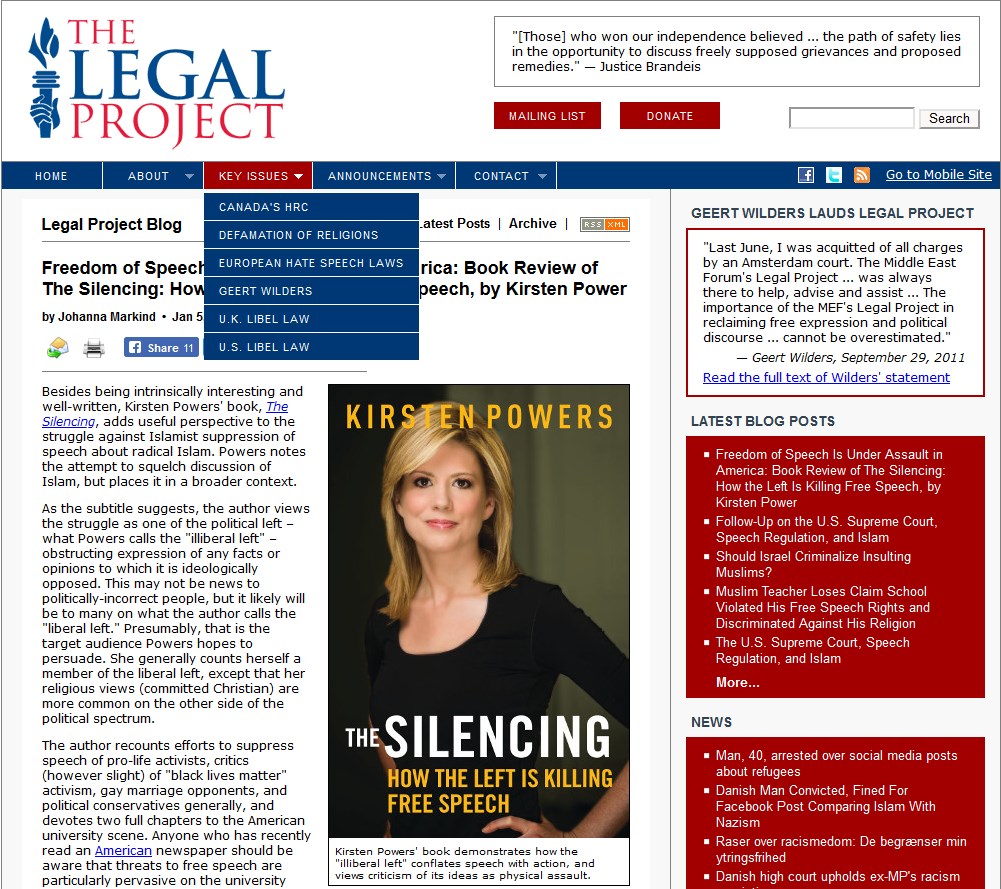 E-mail: This email address is being protected from spambots. You need JavaScript enabled to view it. • Tel: 1 (215) 546-5406
Middle East Forum
Jump to navigation Jump to search
Middle East Forum
Abbreviation
MEF
Motto
The Philadelphia-based MEF promotes American interests and works to protect Western civilization from the threat of Islamism.[1]
Formation
1990
Type
Foreign Policy Think Tank
Location

President

Daniel Pipes
$4,126,021[2]
Expenses

(2014)

$3,640,349[2]
Website
meforum.org
The Middle East Forum (MEF) is an American conservative[3] think tank founded in 1990 by Daniel Pipes, who serves as its president.[4] MEF became an independent non-profit organization in 1994. It publishes a journal, the Middle East Quarterly.
According to the organization's website, they promote "American interests and works to protect Western civilization from the threat of Islamism",[1] advocate strong ties with Israel and other democracies as they emerge, work for human rights throughout the region; seek a stable supply and a low price of oil; and promote the peaceful settlement of regional and international disputes.[5]
The Middle East Forum, a 501(c)3, has established the Legal Project to protect researchers and analysts who work on the topics of Islam and related topics from lawsuits designed to silence their exercise of free speech and to discuss key issues of public concern.[6] The Legal Project aided Geert Wilders' legal defense when he faced a criminal indictment for his views in 2009.[7]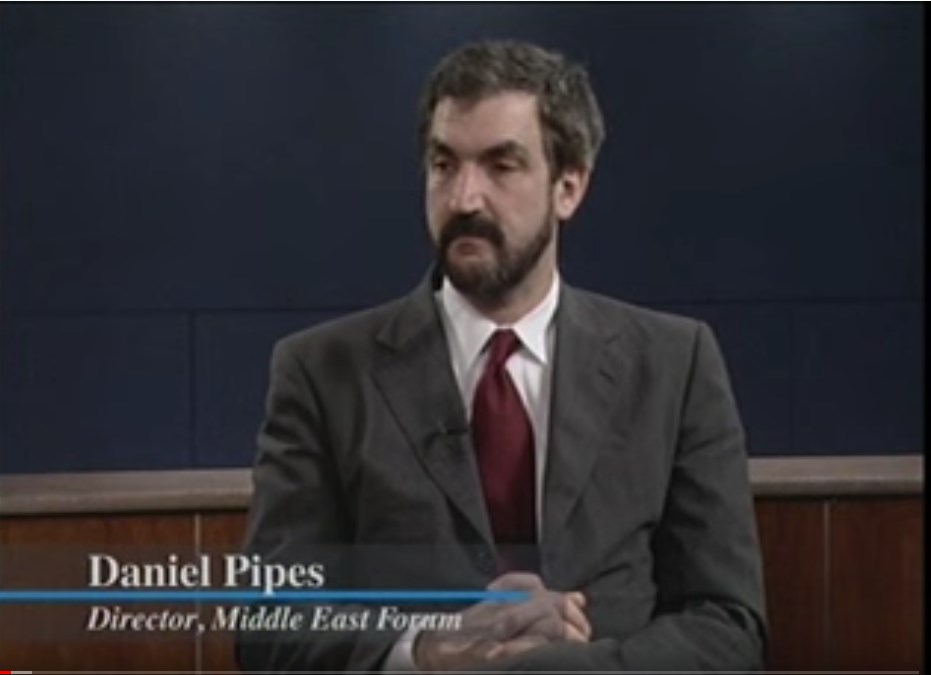 Conversations with History: Militant Islam with Daniel Pipes
488K subscribers
Conversations with History host Harry Kreisler welcomes Daniel Pipes, Director of the Middle East Forum, for a discussion militant Islam, the impact of 9/11, and the factors shaping the debate on the U.S. role in the Middle East. Series: "Conversations with History" [10/2004] [Public Affairs] [Humanities] [Show ID: 8871]