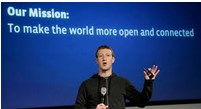 In 2015, Internet pioneer Matt Drudge warned that the establishment would try to ban links to news stories without paid permission from the site – and now the EU's proposed Article 11 could do just that.
: EU 'Link Ban' Could Kill Drudge Report, Internet Freedom
The Biggest Threat To The Internet As We Know It | Article 13
EXCLUSIVE: Diamond and Silk Unload on Congress, Critics & Purveyors of Fake News
Mark Zuckerberg – Jewish Facebook Founder.
What is less known is that your computer keeps a log of all of its performed actions in the code including what you wrote on Facebook when and where, even after you have deleted your Facebook account.
Do not place personal information on Facebook, no photos, no travel dates to other countries, because it could be used by the CIA and other organizations against you. No way would Facebook actually delete your data because it is not yours anymore. The terms & conditions of the service make that very clear, so whether you make all your details on Facebook to be private or not, Facebook can view everything about you.
YouTube Censorship We The People
Tucker Carlson EXPOSES Youtube Censorship
Mark Zuckerberg Caugh In Massive Lie" I Would Never Sell User Data"
Mark Zuckerberg Caught In Massive Lie, "I Would Never Sell User Data"
CIA Officer Exposes the Shadow Government
Part 1: Kevin Shipp, CIA Officer Exposes the Shadow Government
Tommy Robinson Twitter Account Removed Forever
https://www.youtube.com/watch?v=7K53xrggn1Q Twitter Removed Me Forever38,400 views
GOOGLE'S YOUTUBE teaming up with SOUTHERN POVERTY LAW CENTER to stop free speech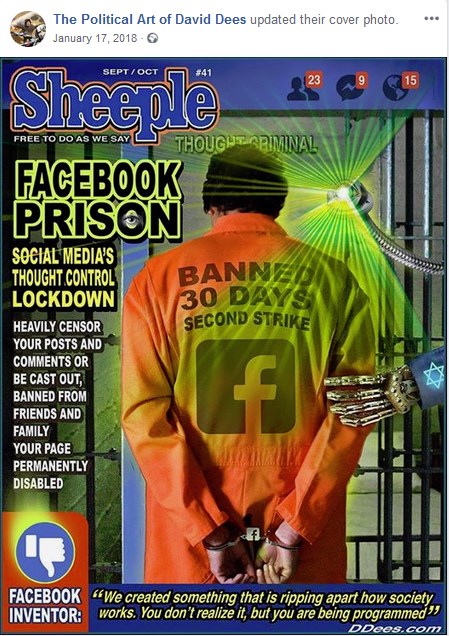 CNN Pushes YouTube to Ban Alex Jones, Demonetize Video Channe
Israeli Legislators: Facebook Has 'Blood' On Its Hands
Facebook Causes and Connections: The Jewish Internet Defense Force and FREE Mordechai Vanunu
Facebook urged to tighten privacy settings after harvest of user data
Facebook bows to pressure on privacy settings for new users
Facebook data case raises US national security issues
Facebook paid $15,000 to close a bug that could unlock any user's account
Researcher Finds 'Shocking' Instagram Flaws And Ends Up In A Fight With Facebook
The 3 Biggest Facebook Security Lapses
Facebook alerting users to security issues from "state-sponsored" attackers
Facebook: Please fix this security loophole before it's too late
Facebook Faces More Potential Privacy-Related Legal Issues in EU
Top Data Privacy Issues To Scare You In 2016
YouTube's New Censorship Will Creep You Out
Facebook Bans Infowars From Livestreaming Videos
Why Is This Man The Most Banned Person On The Internet?