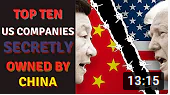 The Chinese owned companies need to be boycotted.
Vanna Tran
U.S. COMPANIES SECRETLY OWNED BY CHINA: These U.S. Companies have been sold to China over the years
So we compiled a list of 10 United States companies that most people don't know that China owns. From Tech Companies to Hospitality, you will learn here that China owns more of the US than you know.
#USvsThe World
The stupidity of our leaders is beyond comprehension; it should be very simple: we can't own Chinese companies, so why are they allowed to own US companies? It should be tit for tat.
These companies must be taken over by the US GOVT AS NATIONAL SECURITY CONCERN
People need to know this so they can boycott these companies. Let's start with Smithfield Meats
any company that sold or sells out to the enemy of our country should be fined 1 billion dollars, and all of the board members and CEO's jailed for treason.
Greed has no conscience. Now it's up to the public to see that these companies fail in our market.
NO AMERICAN ASSETS SHOULD BE SOLD TO ANY COMMUNIST NATION THIS SHOULD BE LAW !
Everyone, we have to stop funding our enemies!
I saw a commercial a few years back where a group of Chinese students were listening to a lecture from their Chinese professor. I don't remember what it was for but it was set like 20 years in the future. one student mentioned something about "the Americans." The professor replied "it doesn't matter what the Americans think, they all work for us now," All of the students laughed.
Looks like we're well on our way.
I would like to know: What portion of every dollar spent at Walmart ends up funding the Chinese Communist Party and the Chinese military?
China owning parts of the US, just makes it easier to take us over in the future.
Just like China buying up all of the ports, so they can have strategic positions for war.
Motorola manufactures chips for land mines brought by US enemies. There you go!
Let's send corrupt politicians and judges to jail.
Sun Tzu would be proud. Win the war before the first battle.
IAM shocked ‼️
THIS IS SO WRONG‼️
AMERICA HAS BEEN INFILTRATED ON SO MANY LEVELS‼️
THE TRAITORS THAT HAVE ALLOWED THIS NEED TO PAY WITH THEIR LIFE‼️
80% of Walmart goods, come from China, yet look how many people swarm there.
Stop buying anything made in China and never shop Amazon!
Live near the Smithfield packing plant in VA - use to by their hams until a year after the Chinese deal - today other hams are just as good & at lower prices...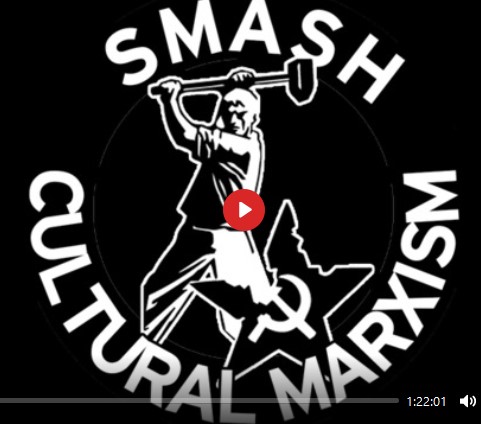 The Communist Subversion of America | Diana West and Stefan Molyneux
"American Betrayal is America's lost history, a chronicle that pits Franklin Delano Roosevelt, Harry Truman, Dwight David Eisenhower, and other American icons who shielded overlapping Communist conspiracies against the investigators, poli...