What Race are you?
White European Racial Pride. What race are You?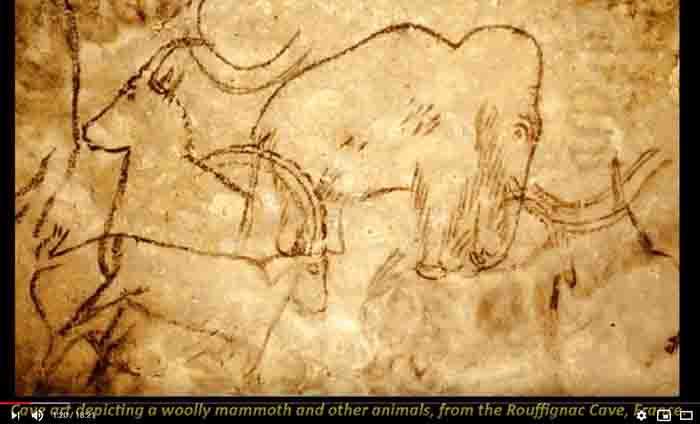 Woolly Mammoth || Can We See Them Roaming On This Earth Again ?
White European Caucasian Indigenous History
The following information is to give evidence that the White European Caucasians who live in the British Isles across to Russia today including the rest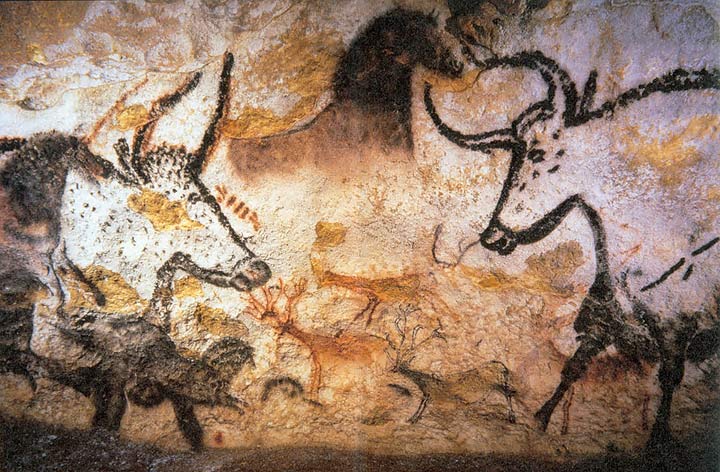 of Europe are indigenous to those regions and they have been there for many thousands of years.
Our ancient European Caucasian ancestors were transient beings who migrated cross the lands that make up Europe and the British Isles and they are viewed by historians and the scientific community as one people. It matters not what your religion or passport says; Christianity, Judaism, Scandinavia, Russia, France – none of these religions or nationalities existed in the original settlements of human beings in Europe.
Picture on the right was painted in Lascaux cave in Southern France over 15,000 years ago by Ice Age white Europeans. The Lascaux complex contains some of the most remarkable Palaeolithic cave paintings in the world. One of our organization's goals is to unite European Caucasians worldwide by teaching them about our ancestors before the advent of today's major religions – Judaism, Islam, and Christianity.
Today, Europeans are scattered all over the world and many no longer identify themselves with their homeland Europe, which must change. We must begin to truly think of the nations of Europe as sacred ground; it is the land and the blood of our ancestors going back thousands of years, many of whom fought to keep it safe for us, their descendants. We need to do our part now in order to pass it on, intact to our future generations.
Europeans should be proud of their ancestors who have done many wondrous things including those who painted in caves and on cliffs in Europe.

The photo of the skull (pictured left) was taken at the British Museum, London, and is the oldest of human fossils found outside Africa from Georgia in Southern Russia, Eastern Europe as being 1.8 million years old. People have been living in the regions we call Europe and the Middle East along with Central Asia for longer than many people realize.
If you walked behind the owner of this skull when he was alive and he was dressed in a modern outfit, you would think that he was just another human being until you looked at his face. Then you would notice that he was slightly different, based on the brow ridge and facial features.
It is worth remembering that the average height of Homo erectus was 6 ft., they did not walk like monkeys. They walked around like human beings do today. Homo erectus based on recent research lived between 1.8 million years – 100,000 years ago.
The Petralona Human Skull That Challenges the 'Out of Africa' Theory
The skull (pictured right), discovered in Northern Greece has the potential to change what we know about human evolution. This skull, known as the Petralona Skull was found in 1959 embedded in a wall and was given to the University of Thessaloniki from the Petralona community with the conditions that after examination it would be put on public display by the museum with information about the skull that was discovered.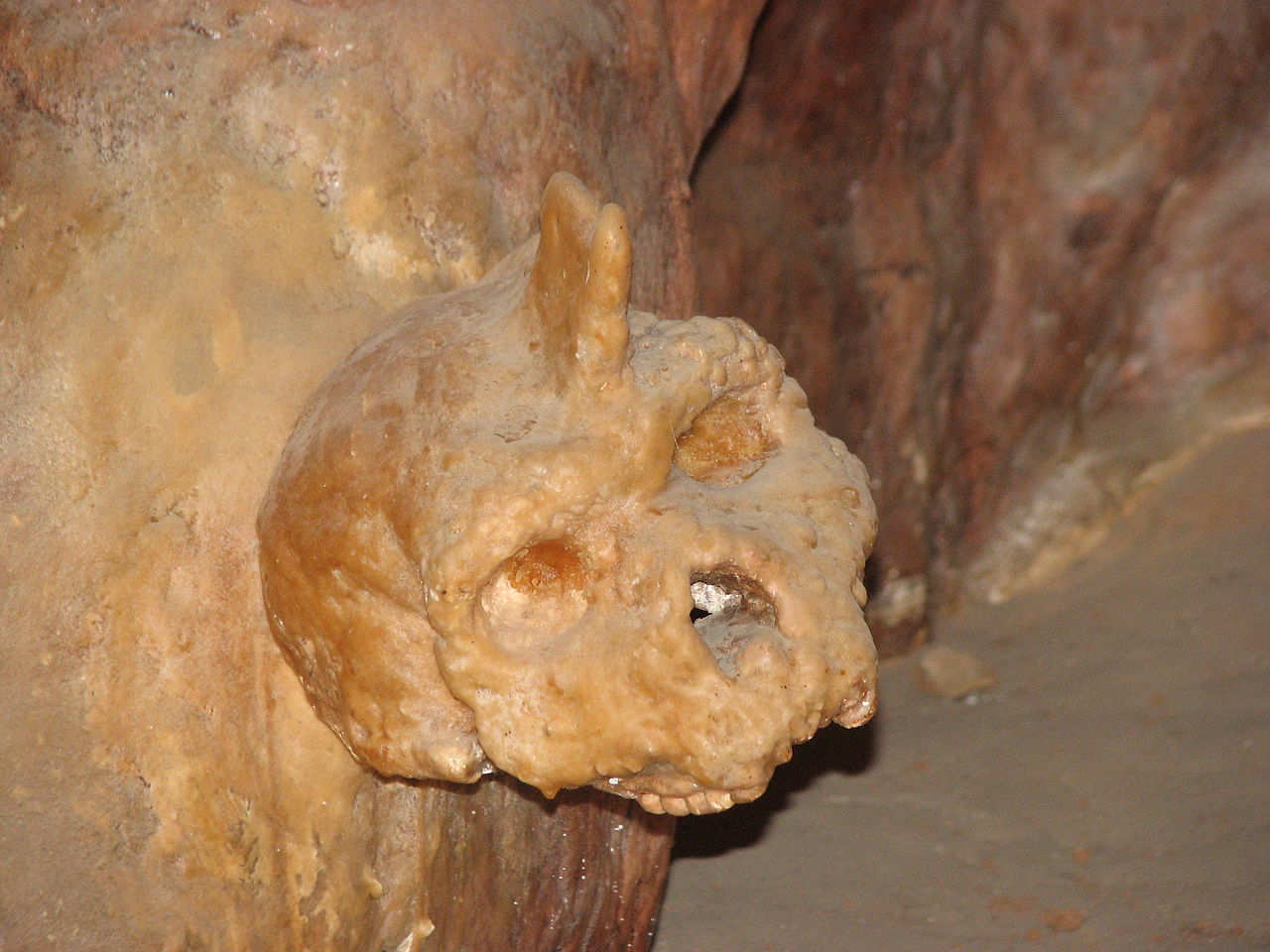 The 'Petralona man', as it has since been called, was found to be 700,000 years old, making it the oldest human Europeoid (presenting European traits), of that age ever discovered in Europe. The academic responsible for researching the cave and skull, Dr. Poulianos, argues that this hominid evolved separately in Europe and was not an ancestor of a species that came out of Africa.
Independent researchers tried to dismiss these findings, arguing that the skull was only 50,000 years old and was indeed an ancestor that came from Africa. Then only a decade later in 1971, research from the US was published backing up the findings that the skull was indeed 700,000 years old. This case was made on the analysis of the cave's stratigraphy and the sediment in which the skull was embedded. Further research in the cave discovered isolated teeth and two pre-human skeletons dating back 800,000 years, as well as other fossils of various species.
Today, most academics who have analyzed the Petralona remains say that the cranium belongs to an archaic hominid distinguished from Homo erectus, and from both the classic Neanderthals and anatomically modern humans, but showing characteristics of all those species and presenting strong European traits. A skull dating back 700,000 years ago which is either Homo sapien or part Homo sapien is in direct conflict with the 'Out of Africa' theory of human evolution. Dr. Poulianos' findings contradicted conventional views regarding human evolution, as a result his research was suppressed. He and his team have been denied further access to the cave to complete their research and study, and the whereabouts of the skull is now unknown.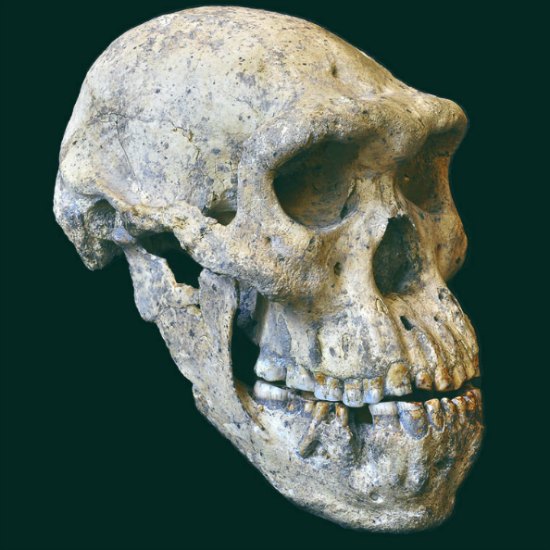 It is interesting to note that there has been completely separate research completed and published in the last 5 years which also shows evidence that Homo erectus was found in Eurasia as far back as 1.8 million years ago. The discovery of the Dmanisi Skull 5 (pictured left) has certainly caused a lot of discussion in the paleontological world with new theories being that Homo erectus possibly evolved in Eurasia, and then migrated into Africa considering the dates.
New discovery suggests Homo erectus originated from Asia
"How "African" was the early human dispersal out of Africa?"
Skull discovery sheds light on human species
Bacteria found in Otzi the iceman could turn the Out of Africa theory on ... Video for otzi stumps ' out of africa' theory
"Researchers estimate the prints are between 800,000 and 1 million years old, which is now the oldest evidence of early humans ever found in Europe."
Oldest Human Footprints Outside of Africa Found
The Neanderthals in Europe and the Middle East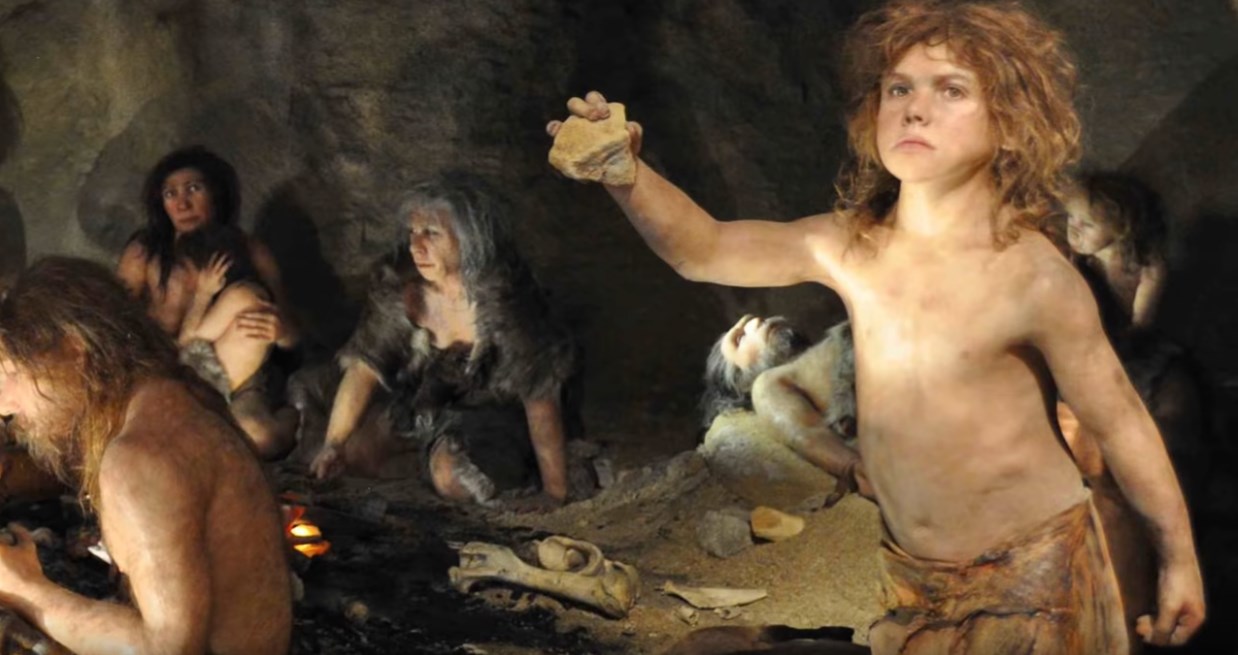 Red Ochre, Red Paint, and the Peopling of the Americas - ROBERT SEPEHR
Neanderthal group picture taken from above video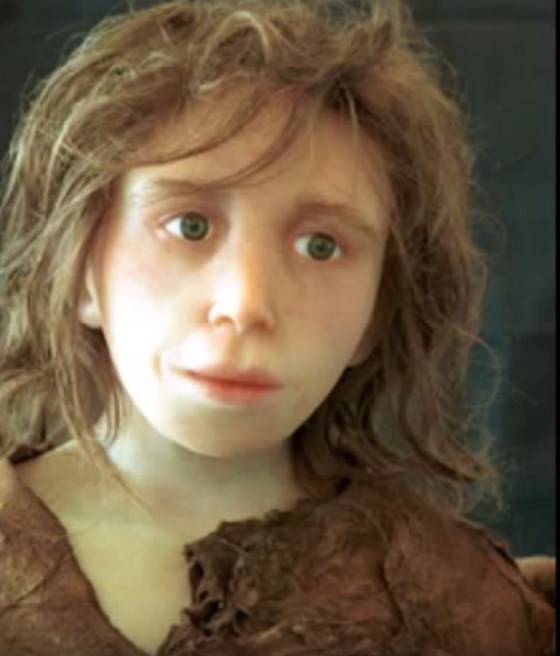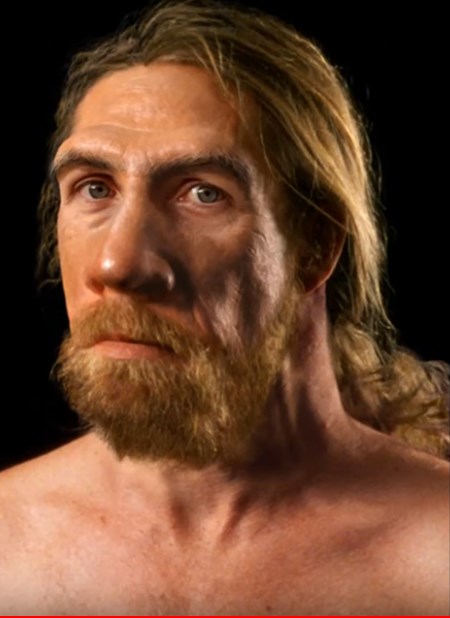 Picture (guy), blue eyed girl, and blond girl on right from second video below.
Neandertal girls...hot or not?
Some Neanderthal females and males wouldn't look out of place in most parts of the western world. This assumes early 21st Century clothing and hairstyles, of course.
2 pictures on right taken from the following video " 175,000 Year old evidence that the first inhabitants of Europe were highly underestimated. The best forensic artist reconstruct their faces from the actual skulls with staggering result. .The most deeply rooted Morphological comparison between Neanderthals and modern Europeans immediately reveals striking similarities in unique physical traits not found among Africans (see below)."

Neanderthal, 'The lost face of Humanity'!
http://news.bbc.co.uk/2/hi/science/nature/7062415.stm
Neanderthals 'were flame-haired'

...Genes for skin colour and hair colour are obvious early targets for scientists engaged in these efforts.

In modern people from equatorial areas, dark skin and hair is needed to guard against skin cancer caused by strong UV radiation from the Sun.

By contrast, pale skin - along with red or blond hair - appears to be the product of lower levels of sunlight present in areas further from the equator such as Europe.

...In Neanderthals, there was probably the whole range of hair colour we see today in modern European populations, from dark to blond right through to red
Dr Carles Lalueza-Fox
DNA from Neanderthals shows they influenced the way some modern humans look:
Neanderthal Genes Help Shape How Many Modern Humans Look
Europeans carry a Neanderthal gene, BNC2 which affects skin colour and is found in 70% of Europeans:
Surprise! 20 Percent of Neanderthal Genome Lives On in Modern Humans, Scientists Find
Neanderthals had different hair, eye and skin colours just like modern humans. DNA taken from two female Neanderthals showed they had brown eyes but also carried genes for blue eyes:
Were Some Neandertals Brown-Eyed Girls?
What did there died
"Other archaeological evidence unearthed at Neanderthal sites provides reason to believe that Neanderthals did in fact have a diverse diet. Microfossils found in Neanderthal teeth and food remains left behind at cooking sites indicate that they may have eaten wild peas, acorns, pistachios, grass seeds, wild olives, pine nuts and date palms depending on what was locally available."
I am clearly descendant of Neanderthal. Don't know how far back and what other ancestors were but I have a triangular face, stocky built, bump in the back of my head and I can tolerate cold climate. On top of that the outline of the hand left by Neanderthal matches my hand. In short, I am a white European descended from people that lived there for hundreds of thousands years.
Neanderthals vs Cro-Magnon (Modern European Caucasians )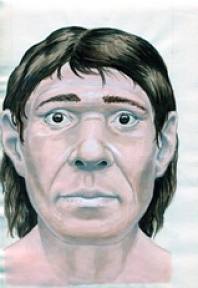 The Neanderthals first appeared in Europe about 700,000 years ago and died out some 28,000 years ago. Some DNA testing on Neanderthal bones has revealed they were light-skinned as European Caucasians are today and some had red hair. They had a brow ridge and were shorter than the Ice Age Europeans. The Neanderthal skull image (below), displays the brow ridge. The drawing of the Neanderthal man (pictured right), demonstrates their features are not too dissimilar to Europeans today.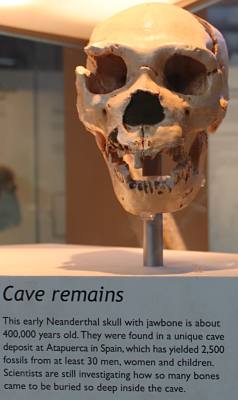 The first Ice Age European Caucasians are believed to have moved into Europe approximately 40,000 years ago. The question is; where did the Caucasoids people from Europe and the Middle East come from? Their skeletons have not been found in Africa so it is believed by many, the Caucasoids originated somewhere in the Caucasus region of Southern Russia and developed from the local population.

The skeletons of Europeans and many people who live in the Middle East are the same and some people in the Middle East have European features and some have the Middle Eastern looks, and both groups are called Caucasoids. These Caucasoids migrated into Europe and the Middle East who replaced the Neanderthals.
When Modern Caucasoids migrated into the Middle East and Europe certain changes occurred within both these groups. Those who moved into Europe had brown eyes and over time many developed blonde hair and blue or green eyes, while many of those who went into the Middle East have predominantly kept their darker hair and brown eyes.
When discussing why Neanderthals became extinct and Modern Caucasoids survived, it has been estimated there has been no more than 50,000 Neanderthals living in Europe and one predominant theory was that physical conflicts resulted in the demise of Neanderthals. They had a lower birth rate and could not compete against European Caucasians therefore, over time they disappeared. Article in Nature recently published research on archaeological cave settlements which were found in Western Galilee, Israel, demonstrating both groups of modern humans and Neanderthals lived at the same time just a short distance from each other with peaceful interaction being demonstrated.
Scientists in Western Galilee, Israel, unearthed skull remains of both modern man and Neanderthals who lived in the same area about 55,000 years ago. New theories have shown the Neanderthals were not as resourceful as mankind today.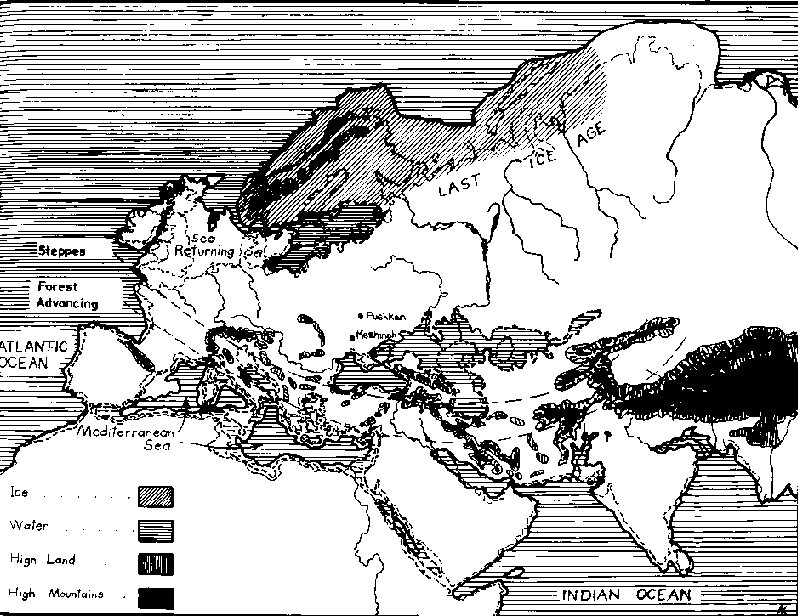 The map on the right shows Europe during the Ice age approximately 10,000 years ago showing a very different world than to what it is today.
During the Ice Age in Europe, Eurasia and the Middle East there was no Christianity; no Islam; no Jewish religion; no Talmud; no Hindu religion. Over a period of time religions have been created by man who adapted their ancient family custom beliefs and has taken over and claimed by the modern religions of today. Many people today have become religious fanatics resulting in millions of people being killed causing much suffering. We the People should learn our family history, customs and beliefs which were practiced before modern religion took over.

During the Ice Age, Europeans lived in small family groups often wandering over large areas they controlled and expanding their numbers from small groups into tribal groups leading into nations.

Genographic Project/Neanderthals

For Neanderthals to kill their prey, they had to be very close to an animal to spear it and many were injured due to their hunting methods. For example; some Neanderthal skeletons revealed broken bones which had healed. The average Neanderthal probably lived no more than 30 years. Around the end of the Ice Age, there was great fluctuation in the climate with periods of heavy snow and warming. During this time many animals became extinct.
During this period, some inland Neanderthals appeared to have starved with evidence showing that they practiced cannibalism to survive. Remember that historically, people have resorted to cannibalism in extreme cases such as plane crashes. Neanderthals living along coastal areas survived without the same hardships due to fishing. This is particularly the case with the Neanderthals who lived around the Rock of Gibraltar, Southern Spain, where there are many caves. Some of these caves today are filled with water, however, during the Neanderthal period, the ocean was about 300 feet lower than it is today. The Neanderthals who lived there survived by eating seafood and did not practice cannibalism. DNA testing today shows that Neanderthal men bred with women from other Neanderthal groups, but due to the fact that their population was reduced in inland areas, subsequently the shortage of women led to inbreeding amongst themselves. Neanderthals lived in small groups and due to their harsh lifestyle, very few Neanderthal children reached adulthood with all these factors leading to their gradual decline.
The Real Neanderthal Man 1-of-5
Discovery Channel Neanderthal Part-7-10
Neanderthal Caves
"La Cotte de St Brelade is a Paleolithic site of early habitation in Saint Brélade, Jersey. Cotte means "cave" in Jèrriais. The cave is also known as Lé Creux ès Fées (The Fairies' Cave).[1][2]
Neanderthals lived there at various times between around 250,000 years ago and after 48,000 years ago—making it the earliest known occupation of the Channel Islands by a hominin species, and also possibly one of the last Neanderthal sites in northwestern Europe. It is the only site in the British Isles to have produced late Neanderthal fossils.[3][4]
At that time, with sea levels slightly below those at present, Jersey was part of Normandy, a peninsula jutting out from the coast, and La Cotte would have been a prominent landmark on the dry plain that linked Jersey to the French mainland. It was not until after the last Ice age that the sea eroded the coastline, separating first Guernsey, then Jersey and finally the Écréhous from the mainland."Wikipedia.
At home with the Neanderthals: Excavations at La Cotte de St Brelade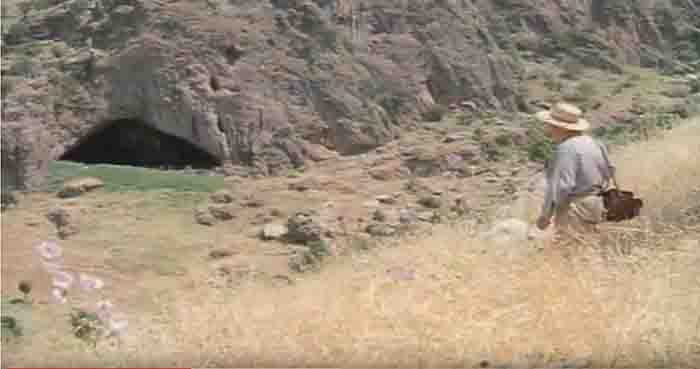 https:/ Neanderthal -Shanidar cave Kurdistan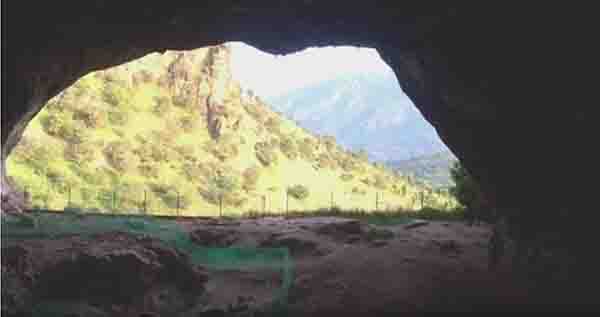 Shanidar Cave, Barzan-Kurdistan
175,000 year old evidence that the first inhabitants of Europe were highly underestimated. The best forensic artists reconstruct their faces from the actual skulls with staggering result. Our cousins were beautiful. If you do not have any African genes, science says you are related to these folks from the beginning.
Neanderthal, 'The lost face of Humanity'!
Neanderthal Breast Feeding and Health.
"From drinking mom's milk to nursing a winter illness, the new study reveals some surprising details about our ancient cousins."
Neanderthal teeth reveal intimate details of daily life
"Neanderthals shows that our earliest ancestors practiced a primitive form of dentistry, using a toothpick-like tool to help alleviate a toothache".
Study: Neanderthals Practiced Primitive Dentistry To Treat Toothaches
Neanderthal tool, boats, etc.
Neanderthals were ancient mariners
"The tools we've found at the site are technologically advanced and potentially older than tools in Britain belonging to our own species."
Give Neanderthals Some Credit: They Made Nice Tools
"CALL it prehistoric string theory. The earliest evidence of string has been found – apparently created by our Neanderthal cousins".
World's oldest string found at French Neanderthal site
"It's really well understood that bacteria are swapped between people when they kiss," says Weyrich. It's possible that humans and Neanderthals kissed during sex 110,000 years ago, which could explain why the descendants of those interbreeding events – including both the El Sidrón Neanderthals and modern humans – ended up with similar forms of M. oralis bacteria in their mouths."
/ Neanderthals may have medicated with penicillin and painkillers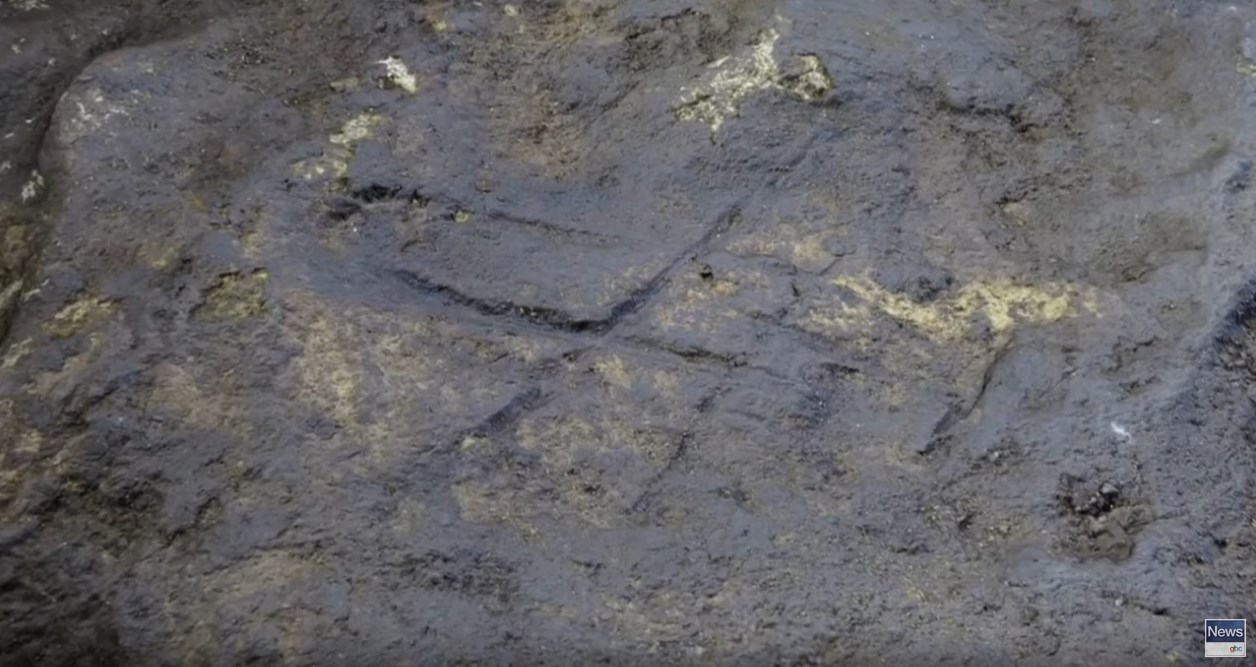 Neanderthal Engravings
Groundbreaking discovery at Gorham's Cave: Neanderthal engravings found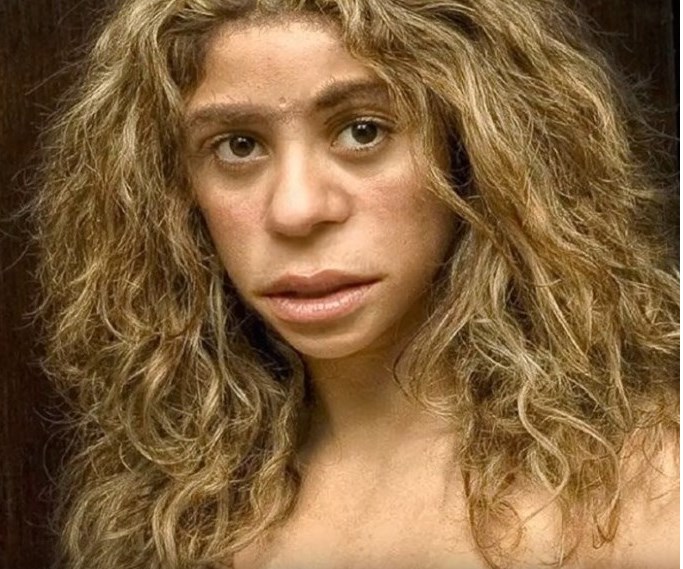 Using a relatively new dating technique, archaeologists determined that paintings found in three caves in Spain were created by Neanderthals more than 64,000 years ago — about 20,000 years before scientists believe white Europeans arrived in Europe.
Newly-Found Ancient Cave Paintings Show Neanderthals Were Artists Before Modern Humans
Gorham's Cave Gibraltar in Europe
"It appears that Neanderthals created specialized tools before they met Homo sapiens."
How Scientists Recreated Neanderthal Man
Ancient genomes 2: Neandertals within us
Cro Magnons (European Whites) vs Neanderthals
Modern White Europeans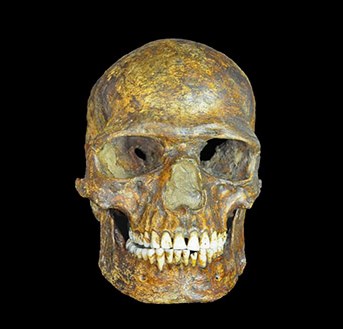 Kostenki 14. Image from the Peter the Great Museum of Anthropology and Ethnography.
Groundbreaking genetic analysis of a 37,000-year-old human bone from Russia has revealed that modern Europeans have remained genetically identical from that time onward—and that there are increasing numbers of holes in the "out-of-Africa" theory of human development.
Groundbreaking Study of Ancient DNA Reveals Genetic Commonality to Modern Europeans
Oldest remains found outside Africa may rewrite human migration to Europe
'Oldest remains' outside Africa reset human migration clock
"A 210,000-year-old skull has been identified as the earliest modern human remains found outside Africa, putting the clock back on mankind's arrival in Europe by more than 150,000 years, researchers said Wednesday." Quote from Stormfront
First religion - they worship Life and Mother of Life *First abstract idea - Lion Man, representing Natural Law of Life *First social idea - Egalitarianism (almost unrealistic today).
AURIGNACIAN - the World's First Abstract Mindset Man from Europe
The video reveals the lifestyles of Ice Age hunters, how they started fire, type of hunting weapons they used and goes into some detail how the women contributed to their lifestyle and diet.
Mystery of Life in the Paleolithic Age: Documentary on Stone Age Archaeology (Full Documentary)

Europeans, Middle East Caucasoids, and Asians have Neanderthals DNA.

Genetic studies have indicated that non-Africans, (i.e. today's Europeans and Asians), have between 1% – 4% of the genes from Neanderthals. The theory is that we obtained these genes from interracial relations with Neanderthals and Cro-Magnon (European Caucasians). This might be true in some cases however, there are some researchers who believe that a group of Neanderthals directly developed into Cro-Magnon man possibly in Eurasia. This means that Europeans and the rest of the Neanderthal population existed simultaneously for a very long time till the Neanderthals eventually died out and were replaced by Cro-Magnon man as the dominant hominid in Europe and the Middle East.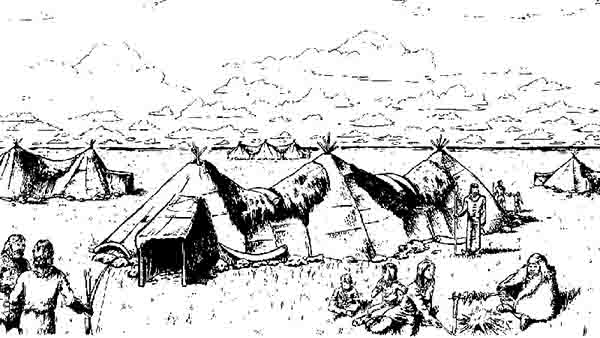 For more information, have a read of David Duke's article discussing new research completed in 2012.
The Solutrean Culture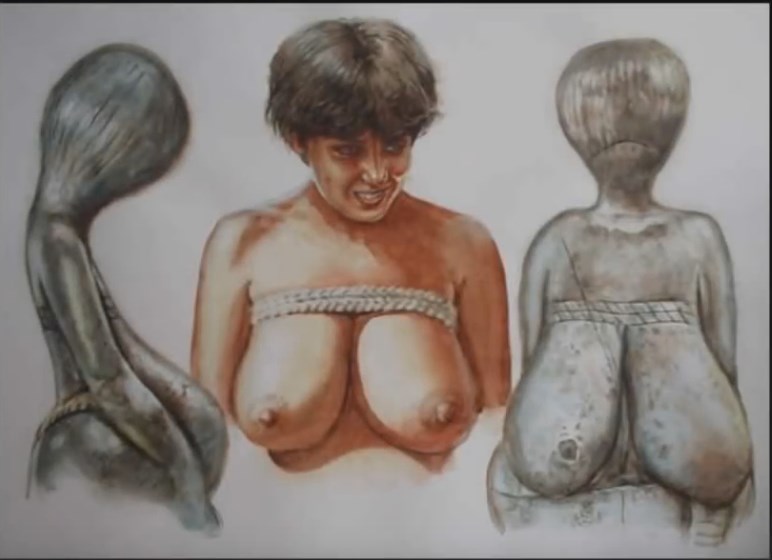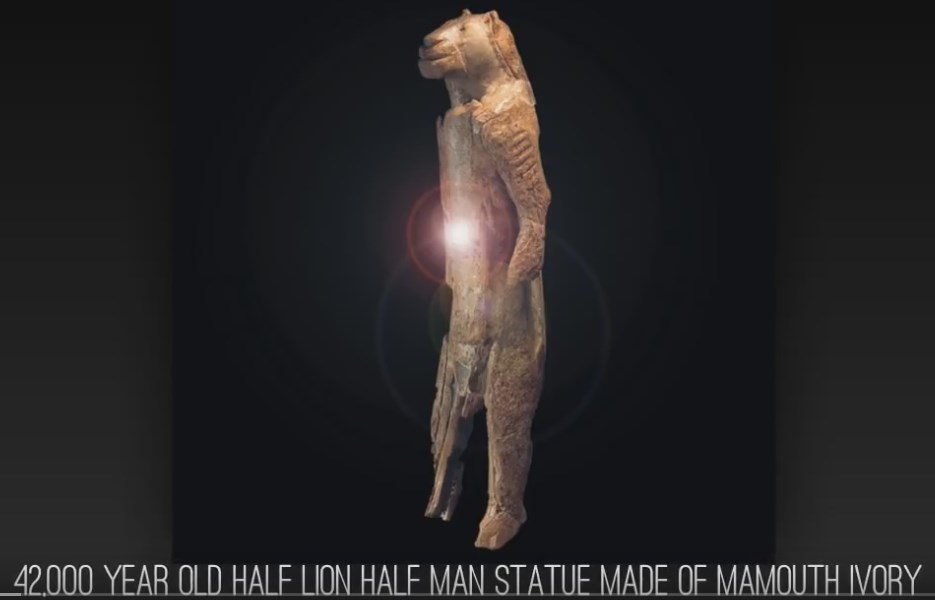 Pre Indo-European peoples of Europe From Cromagnon/Aurignacian modern humans in the upper paleolithic to the Minoan earliest . What could be the oldest lifelike drawings of human faces have been uncovered in a cave in southern France. La Marche: (Magdalenian Cave Art). The cave .
Depictions of humans in Europe from 15,000 42,000 years before present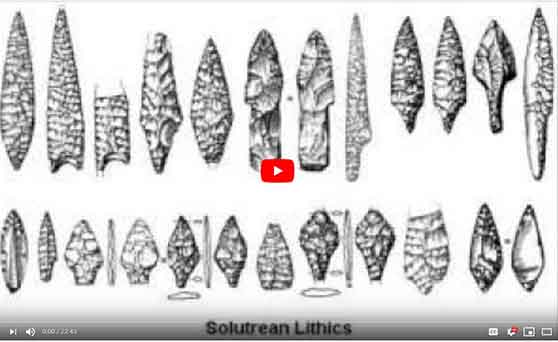 Solutreans: The First Americans Were White Europeans DNA proof
Ice Age White Europeans set foot on North America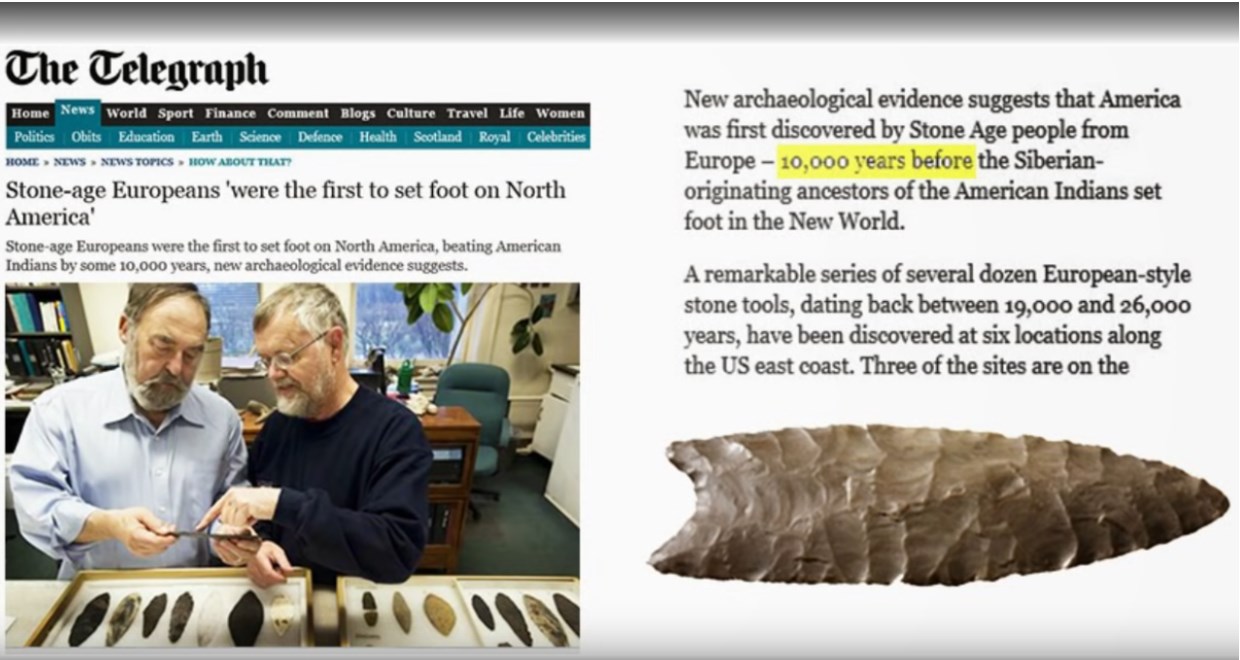 SOLUTREANS of EUROPE Settled America First

SOLUTREANS of EUROPE Settled America - Native Legends Describe Race of White Giants of Pre-Flood Stone Age. ~~ Links: 1) 2) Dr. Dennis J. Stanford speaks at the Emerson Center Stanford is director of the Smithsonian's Paleoindian/Paleoecology Program and Head of the Division of Archaeology. Stanford and Smithsonian.
STONE AGE EUROPEANS were the first to set foot on North America, beating American Indians by some 10,000 years, new archaeological evidence suggest
Solutreans:The first Americans. Dr Stanford Emerson centre 2012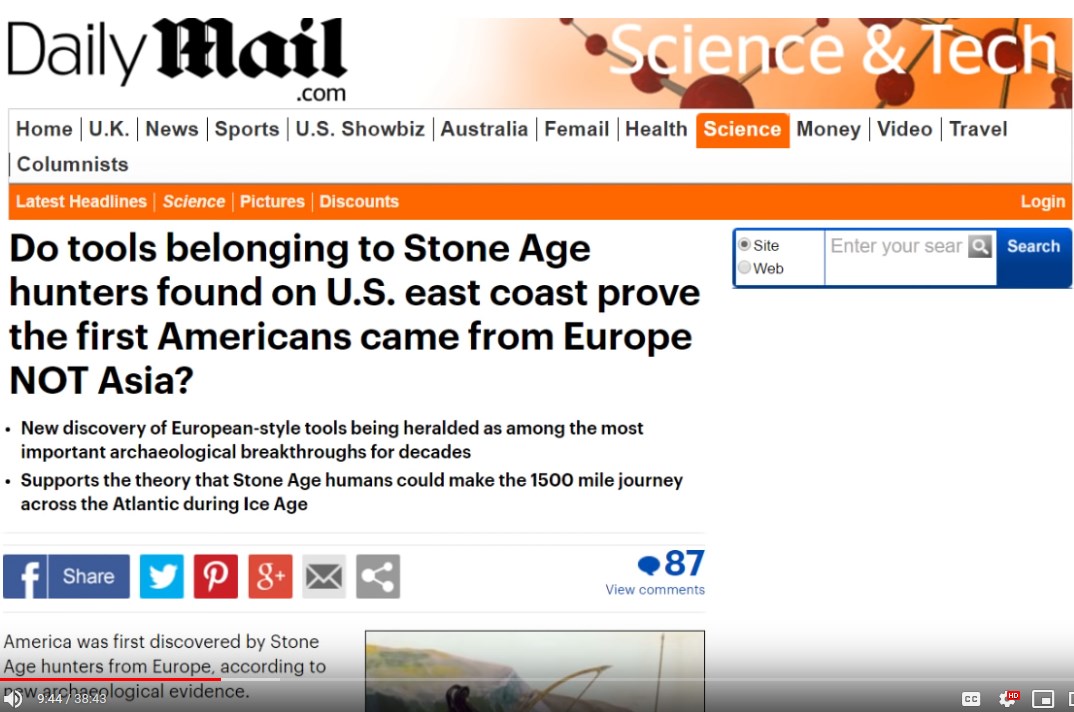 Lecture by Dr. Dennis Stanford, Head of the Archaeology Division, National Museum of Natural History, Smithsonian Institution at the 2008 Nobel conference at Gustavus Adolphus College.
Solutreans:First Americans:The Ice-Age Discovery of the Americas: Constructing an Iberian Solution
Ice Age White Europeans came to American from Europe along the ice sheets and over time, interbred with the people who crossed the land bridge. That might explain why many Native Americans have European facial features.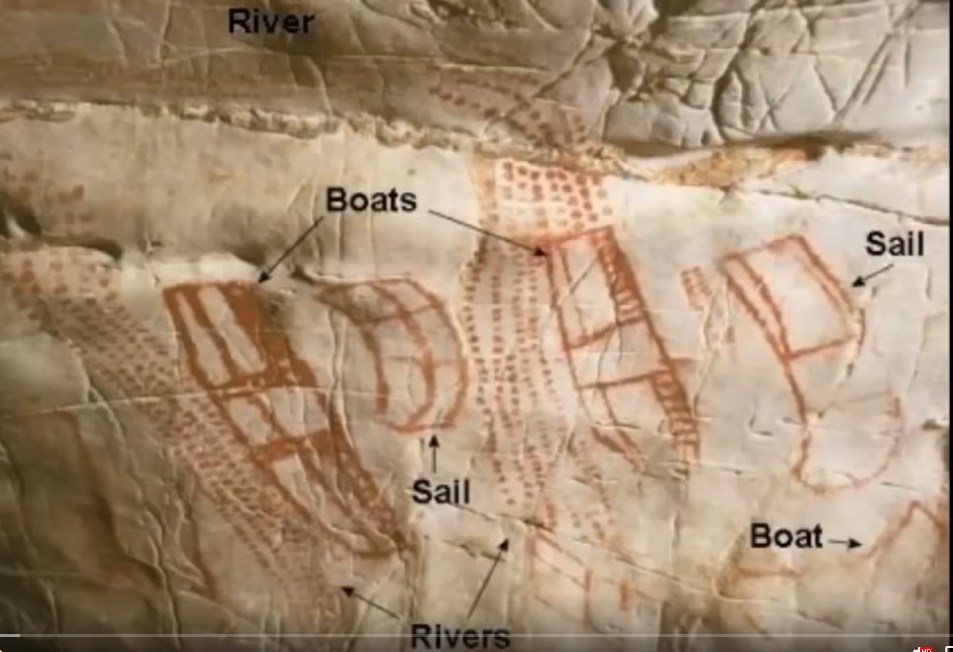 Picture taken from video below
European Ice Age Boats with Sails
Solutreans: The First Americans Were White Europeans DNA proof
Finding America - Seeking New Paleolithic Paradigms
Ice Age and Clovis Culture - Dennis Stanford
"Did you know that a sea-faring American tribe explored the shores of North America 7000 years ago? Or that these ancient Americans rivaled their European counterparts in navigational skills several millennia before the Vikings? Robert Sepehr is an author, producer and anthropologist"
Red Ochre, Red Paint, and the Peopling of the Americas - ROBERT SEPEHR
Whites in America before the Vikings
Man created the dog 40,000 years ago.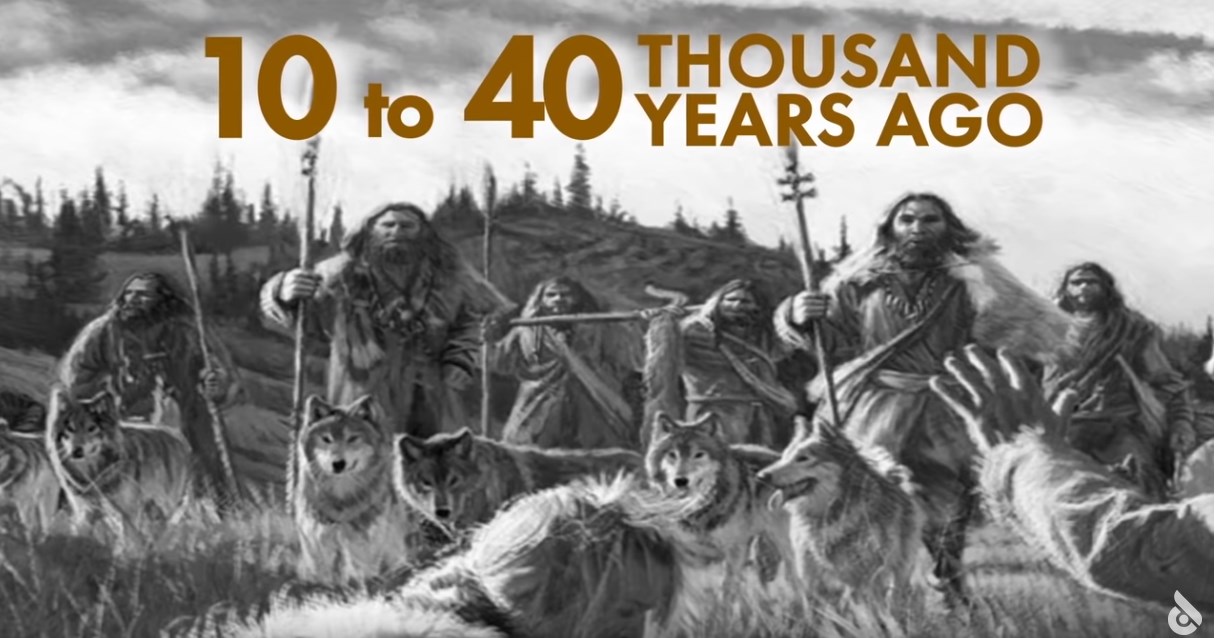 While its fearsome ancestor, the wolf, was created by natural selection-it is man that created the dog. This film explores the greatest inter-speciesfriendship on Earth over the course of 40,000 years.
Cave Paintings and Art.

We've included some wonderful images of various cave painters and paintings and art found within Europe.
Europeans have lived in Europe for thousands of years and about 32,000 years ago painted at Chauvet Cave in France, Europe.
Many people believe that early Europeans lived in caves, but evidence shows that this was not always true because there are not many caves people can live in. Archaeological sites show that our European Ice Age ancestors made teepee type shelters.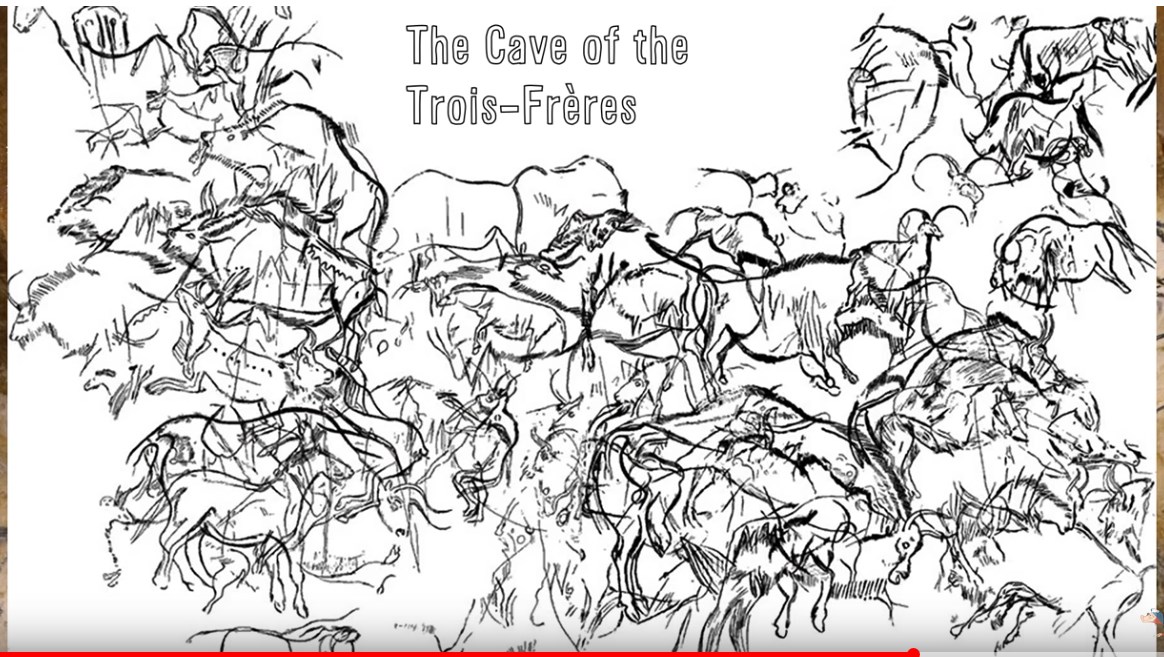 In the picture above, you can spot the man on the slight left from the middle, he appears to be dressed up in bison skin and horns. The man appears to be acting as the animal in a dance ceremony. I believe our ancestors would dress up as their prey to get close enough to hunt them easier.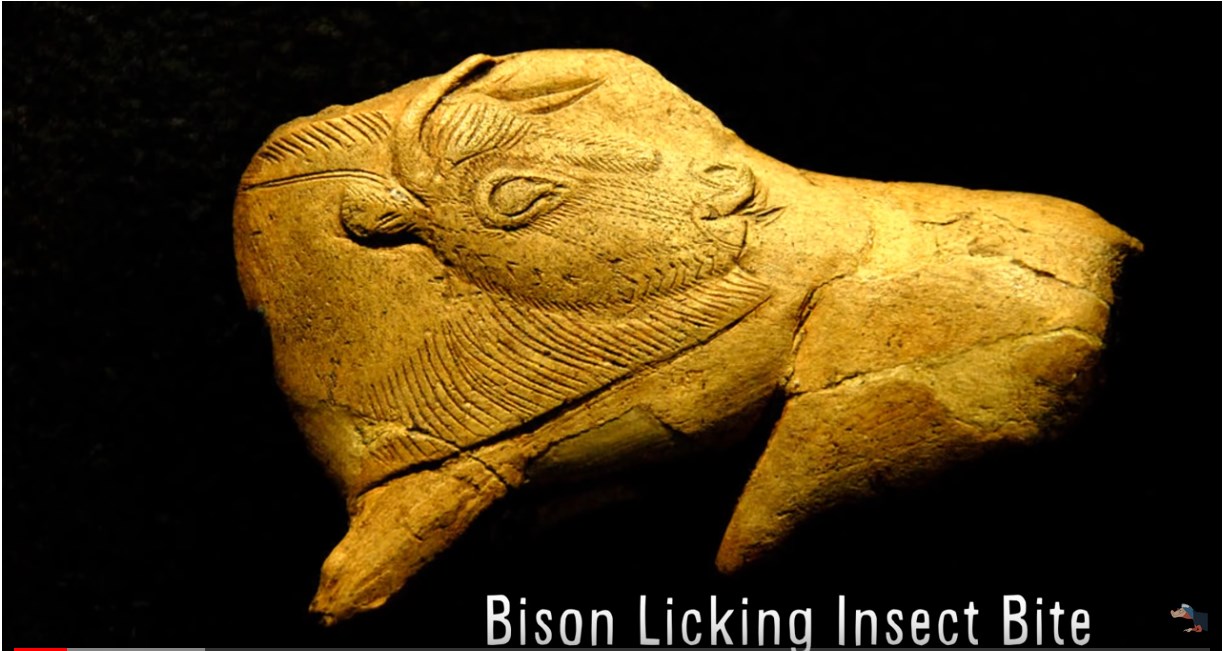 Carving of European bison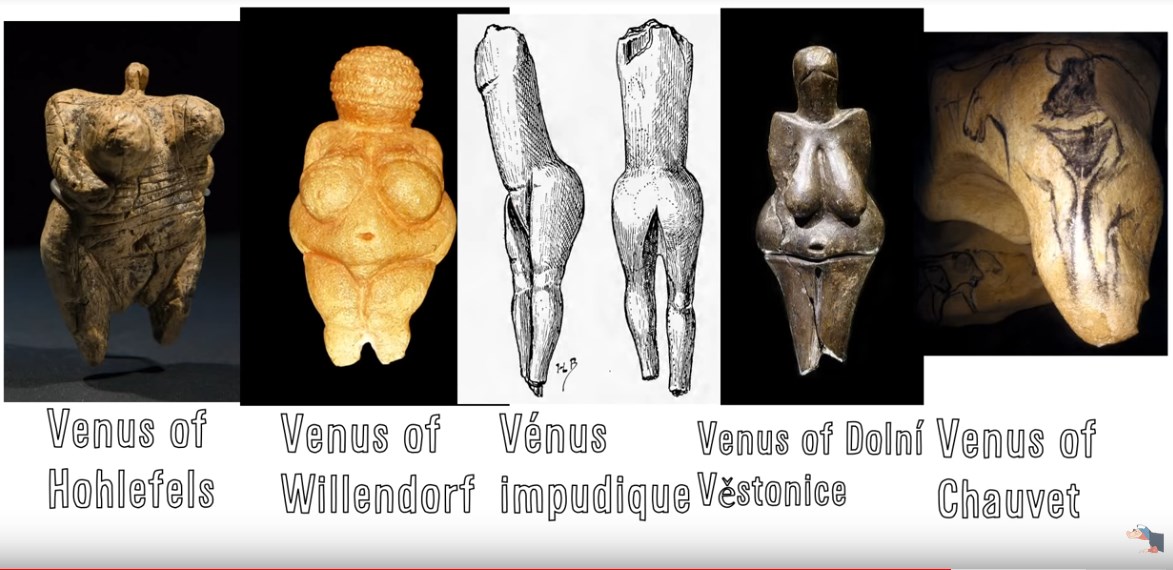 The Venus statute above represents women of all shapes and sizes; we think these represent female fertility.
From Lascaux to Chauvet in Europe to Australia, in this video discuss the many illustrations of now extinct prehistoric animals and how they can be significant to palaeontologists. Additionally, artwork created by our long dead ancestors can actually tell us a lot about prehistory we wouldn't know otherwise from cultural norms to religious beliefs. So I've taken the time to examine what prehistoric art can tell us. We will talk about everything from Irish Elk in Europe to Marsupial Lions in Australia.
What can Stone Age art tell us about extinct animals?
Cave man porn, definitely cave porn. After all if these people had no civilization to say porn is wrong, there'd be tons of it.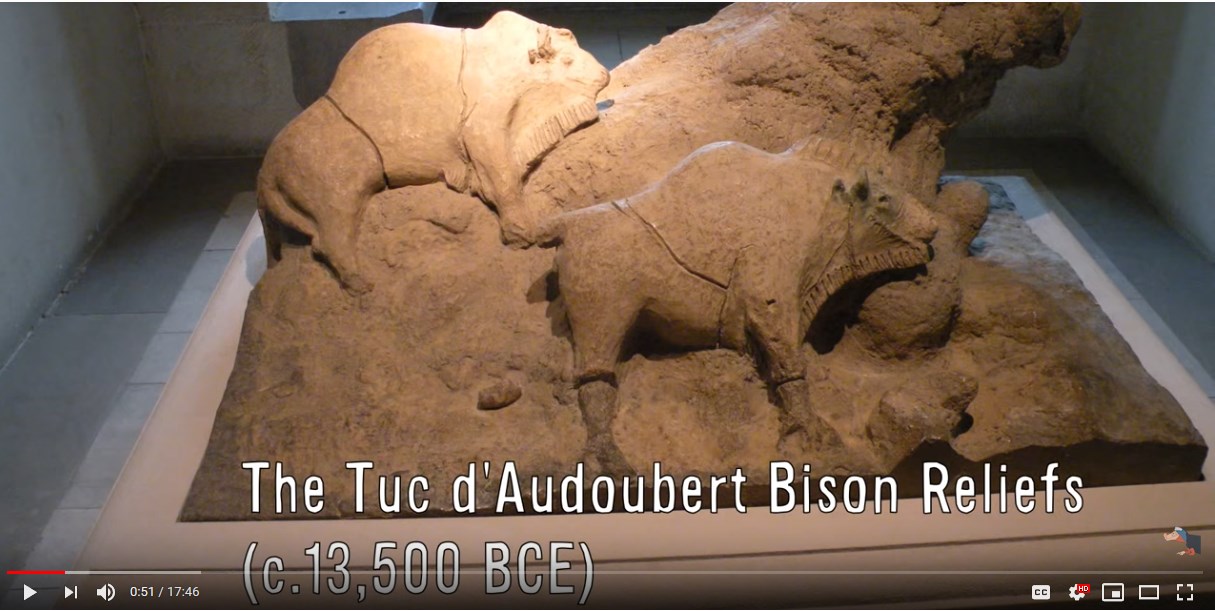 What can Stone Age art tell us about extinct animals?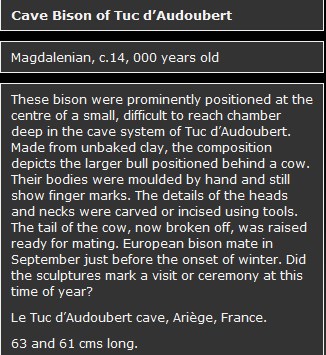 "The sculptures are a unique wonder of the Art world. Two foot long, eighteen inches high, three to four inches thick, modelled in clay, the surface given a wet finish to make them smooth. The finger strokes of the artist can be seen running down the length of the animals. The mane and beard are etched with a tool, but the marking along the jawbones are done by the artist's fingernail. The horns are rougher and not water treated. The clay has cracks running across the bodies, indicating that the sculptures have dried out, although the clay we were sitting on is still quite pliable". CAVE ART: BISON OF TUC D'AUDOUBERT
Click on cave painters to enlarge.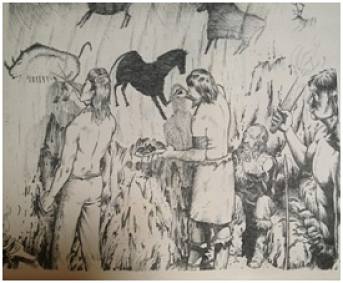 Cave Paintings Beneath The Sea
Archaeology: The Cave Beneath The Sea (Documentary)
Ice Age Boats
In Northern Spain is the El Castillo Cave has many Ice Ages painting and it cannot be ruled out that some earliest paintings were created by Neanderthals, which were estimated to live in the Cantabrian regions until at least 42,000 to 36,000 years B.P. The El Castillo Cave has Ice Age paintings that look like boats with sails.
Paleolithic Cave Arts in Northern Spain(1) El Castillo Cave, Cantabria

Altamira: Magdelanian Cave Art

Lascaux Cave: Palaeolithic Cave Art
Cave Paintings and Sculptures in Europe
Trailer for Werner Herzogs incredible documentary – The Cave of Forgotten Dreams
The Cave of Forgotten Dreams – Trailer
Werner Herzog takes us on an incredible 3-D journey into the Chauvet caves in Southern France. Enormous chambers with some of the oldest prehistoric art known to man.
Werner Herzog gains exclusive access to film inside the Chauvet caves of Southern France and captures the oldest known pictorial creations of humanity. For full Everest and other mountaineering.
Cave of Forgotten Dreams (2010) Full Documentary by Werner Herzog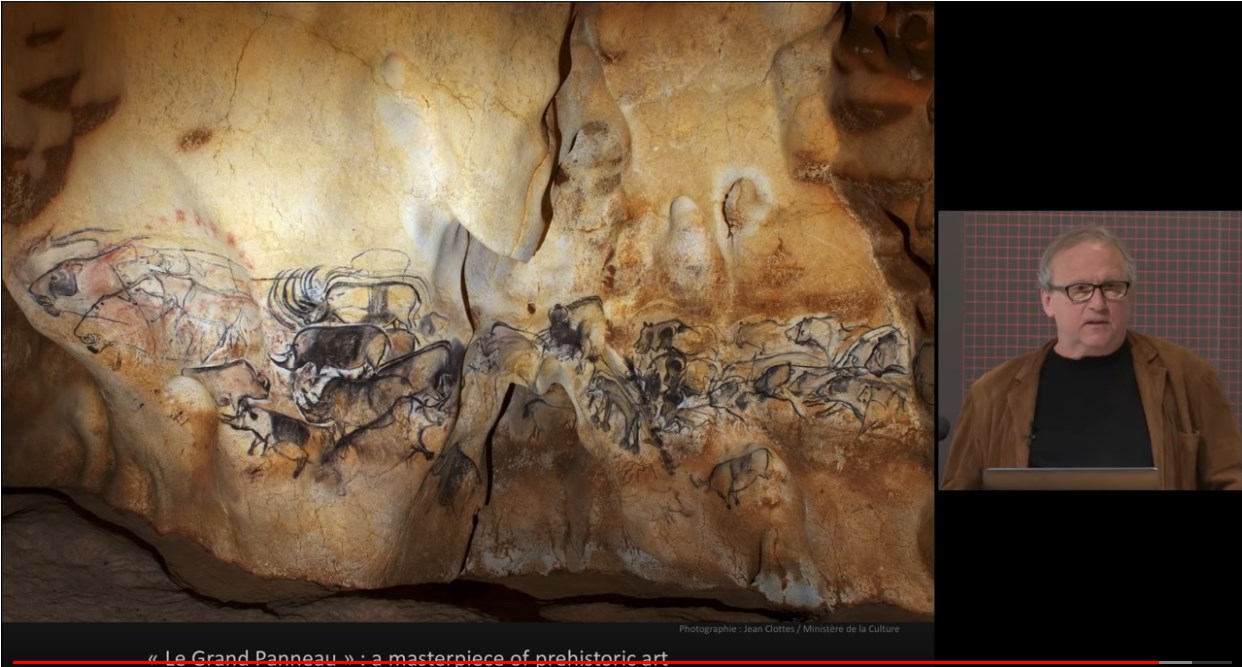 2018 Hallam L. Movius, Jr. Lecture and Reception Randall White, Professor, Department of Anthropology, New York University
The earliest evidence of artwork made by modern humans, Aurignacian art, was created more than 35,000 years ago and has been found in French, German, and Romanian archaeological sites. Randall White will discuss the rich corpus of Aurignacian painting, engraving, bas-relief sculpture, musical instruments, and personal ornamentation that was studied before World War I in southwest France, along with recent discoveries from classic Aurignacian sites.
Modern Humans' Earliest Artwork and Music: New European Discoveries2,610 vie
Thousands of years before developed writing systems, todays Europeans Ice Age ancestors scrawled geometric signs on walls of the caves in Europe.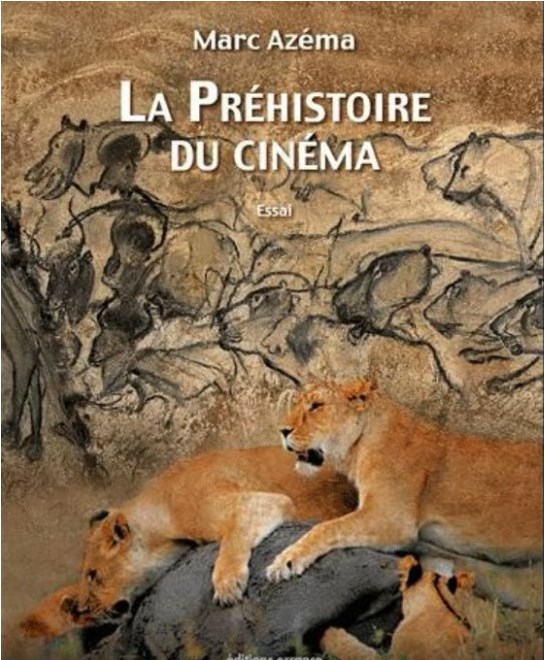 Why are these 32 symbols found in caves all over Europe | Genevieve von Petzinger
"Some of the world's oldest cave paintings have revealed how ancient people had relatively advanced knowledge of astronomy. Animal symbols represent star constellations in the night sky, are used to mark dates and events such as comet strikes, analysis from the University of Edinburgh suggests."
Ancient Cave Paintings Show Early Humans Understood Complex Astronomy
Taken from Ancient Origins
'We all know what the perfect woman's body looks like. Or do we?"
The Ideal Woman's Body – a Gift of the Gods?
Timeless Beauty of the 25,000-Year-Old Venus of Brassempouy
Ice Age Venus Figurines of the Eurasian Continent

An exploration of the revolutionary period of prehistory which began when humans abandoned the nomadic hunting and gathering existence they had known for millennia to take up a completely new way of life. The decisive move to farming and herding the nation of permanent settlements, and the discovery of metals setting the stage, for the arrival of the world's first civilization.
Ice Age Europe - Early Modern Cro-Magnon Human Culture
World's Oldest Flute Shows First Europeans Were A Musical Bunch
"Researchers were undoubtedly smiling over a 14,000-years-old tooth that revealed the oldest known dentistry techniques, dating back to the Late Upper Paleolithic (between 50,000 and 10,000 years ago)."
Paleolithic Toothache: Oldest Dentistry Revealed in 14,000-Year-Old Tooth of Young Man
Isturitz, Oxocelhaya and Erberua Caves, where many prehistoric flutes were found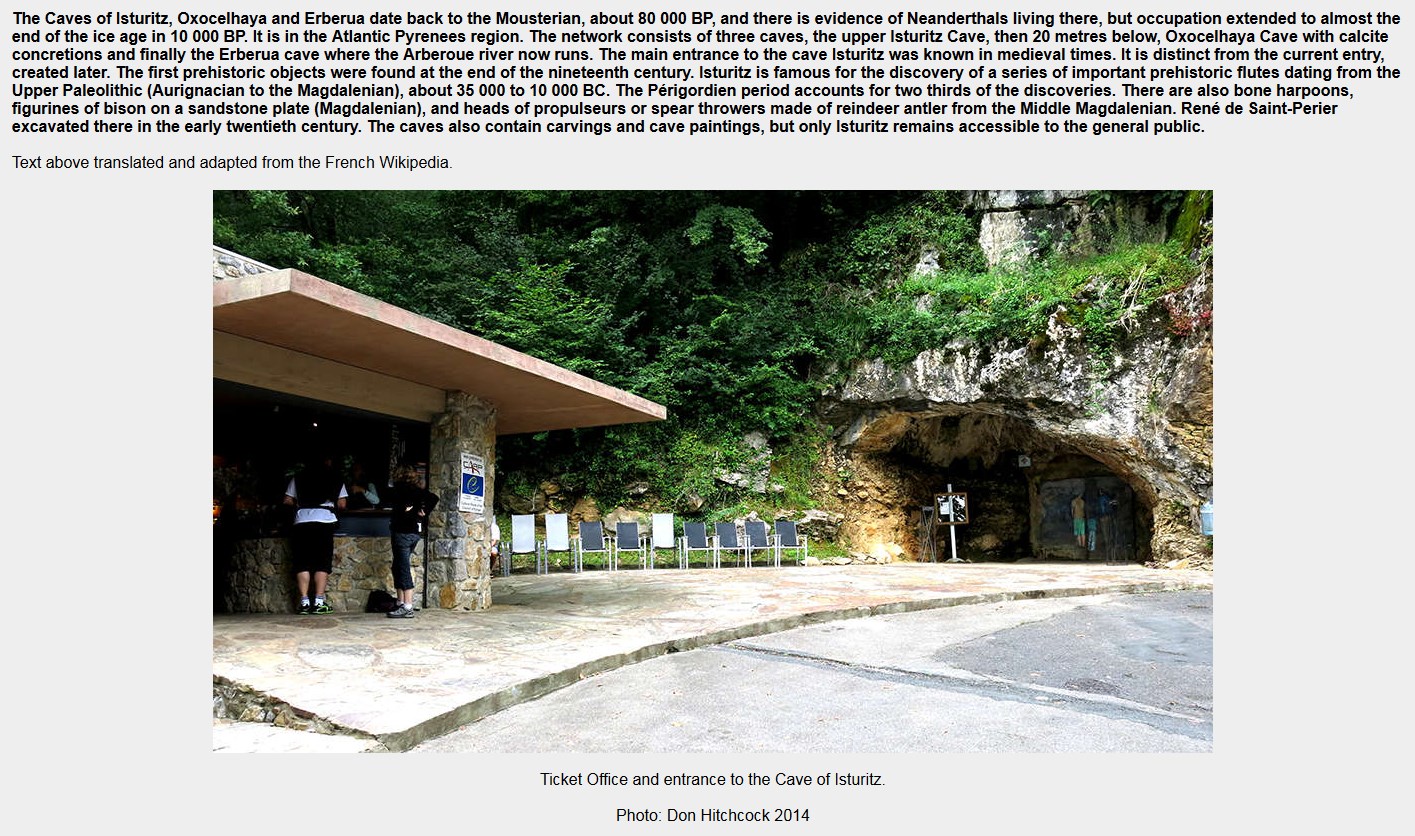 Isturitz, Oxocelhaya and Erberua Caves, where many prehistoric flutes were found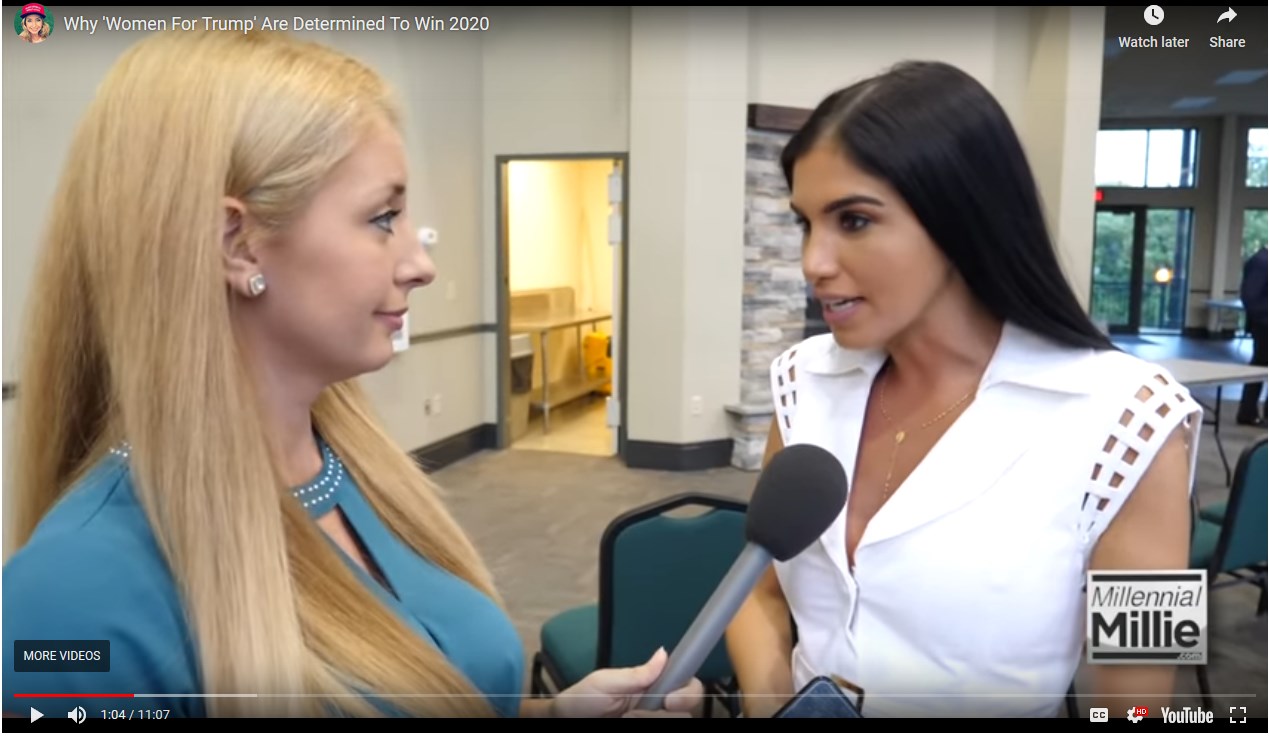 If you look to the right you can make out two women crawling through what appears a small tunnel, they both appear naked, and the last one appears to be wearing a foot, neck, and wrist bracelet.
There are a number of interesting representations of humans and anthropomorphic figures represented in the artefacts found in the cave. Photo: Don Hitchcock 2014
Source: Display, Grottes d'Isturitz et Oxocelhaya

This is a superbly realised sketch of a chamois head. Photo: Don Hitchcock 2014
Source: Facsimile, display, Grottes d'Isturitz et Oxocelhaya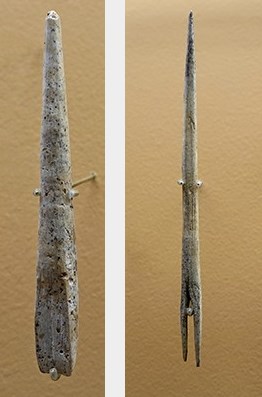 Magdelanian (left): Spear tip with a double bevel. (right): Spear tip with a forked base. Photo: Don Hitchcock 2018
Source: Original, Musée d'Archeologie Nationale et Domaine, St-Germain-en-Laye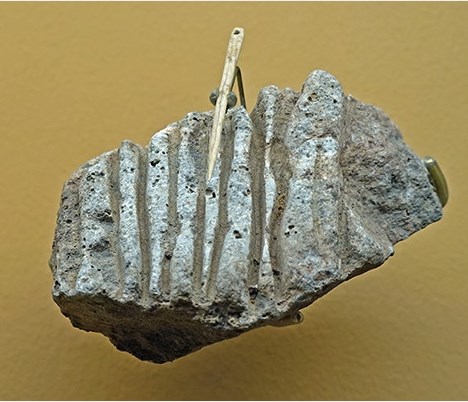 Magdelanian Needle polisher from la grotte d'Isturitz. Dimensions: length 97 mm, width 59 mm, thickness 42 mm. Catalog: MAN77155E1 Photo: Don Hitchcock 2018
Source: Original, Musée d'Archeologie Nationale et Domaine, St-Germain-en-Laye
Text: https://www.photo.rmn.fr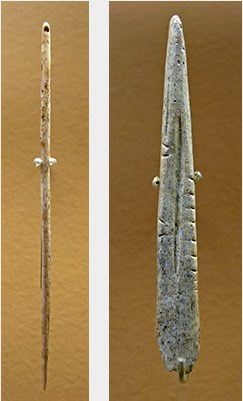 (Left): Eyed needle.
(Right) Spear tip with a single bevel, grooved and engraved. This spear tip is of the Lussac-Angles type. These are from the Middle Magdalenian, and are rather short and wide to lanceolate, on a single bevel, sharp at the distal end, with a long unstriated bevel, always on the upper side, and a groove frequently on the underside. Photo: Don Hitchcock 2015
Source: Original, Musée d'Archeologie Nationale et Domaine, St-Germain-en-Laye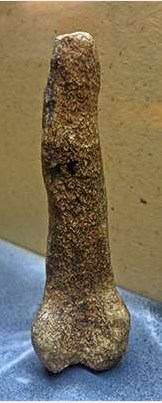 This phallus from Isturitz has very little documentation, and is mentioned only briefly in scholarly works. Photo: Don Hitchcock 2014
Source: Display, Grottes d'Isturitz et Oxocelhaya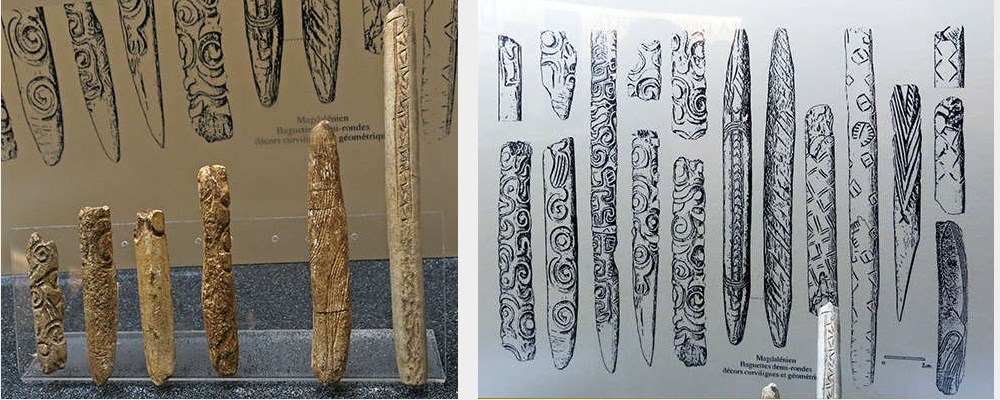 If you look for the 4th ivory task to the left, you will notice familiar symbols: The swastika is an ancient symbol of good fortune.
Magdelanian Baguettes demi-rondes from Isturitz. Photo: Don Hitchcock 2014
Source: Facsimile, display, Grottes d'Isturitz et Oxocelhaya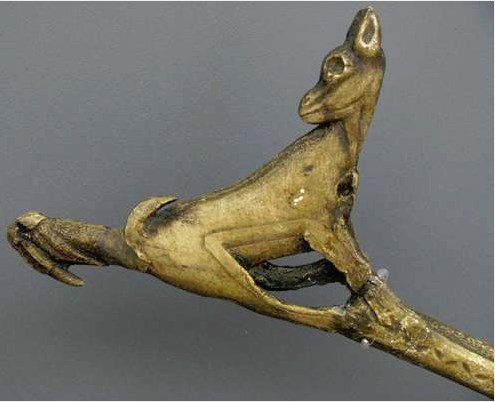 Spearthrower made of antler showing a young ibex (or possibly a chamois) with an emerging turd on which two birds are perched, found around 1940 in the cave of Le Mas d'Azil, Ariege. This was one of the first examples of mass produced art. Fragments of up to ten examples of this design have been found, which means that scores or hundreds must have been manufactured originally. The joke must have been very popular amongst the people of the time! The ibex figure alone is about 7 cm long, and dates to about 16 000 BP. The entire propulseur is 29.5 cm in length. The engraved line along the body of the animal possibly represents a change in the colour of the coat. Although most authorities give the interpretation of a turd with birds above, Bandi (1988) proposes that the 'sausage' coming out of the back of the ibex/chamois is the sac of an infant, and the animal is giving birth. The reasons given are that animals never look back to see their own excrement, but usually do so when giving birth. In addition, the author says that the object is too thick to be excrement, it is much more likely to be the sac of an infant. Photo: Don Hitchcock 2014
Source: Facsimile, Musée d'Archeologie Nationale et Domaine, St-Germain-en-Laye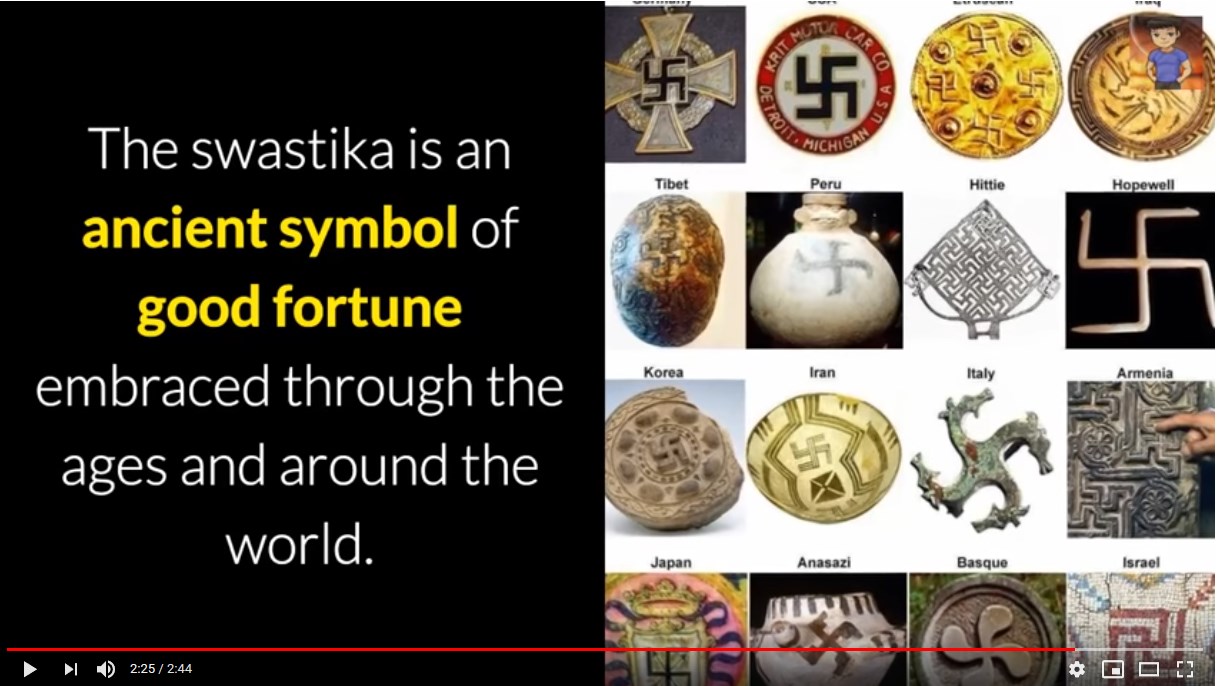 The Swastika is viewed mostly as a symbol of evil nowadays, but the real origins of this symbols is anything but, it has a history of over 12,000 years and appears in cultures from around the world.
The TRUE Meaning Of The SWASTIKA & Its 12,000 Years Of History
Ice Age White Europeans craved the Swastika on mammoth tusk dated 12, 00 years ago. The ancient European Celtic, Germanic, Scythian, Tocharian, Thracian all used it as "Good tidings." The Swastika is found in India, China, and the northern Americans used it. It would be impossible that people over the world would have the same symbol if not introduced.
Rock Paintings in Spain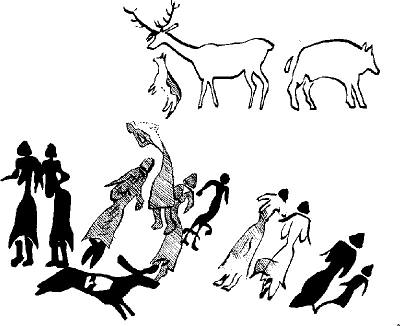 The stone age Europeans who lived in Spain left many rock paintings of themselves depicting hunting, honey collecting and other activities, women with long hair, fully covered with skirts down to just above their knees, men in real trousers, or sometimes naked. The paintings show that they used bow and arrows and sometimes wore headdresses that may have contained feathers.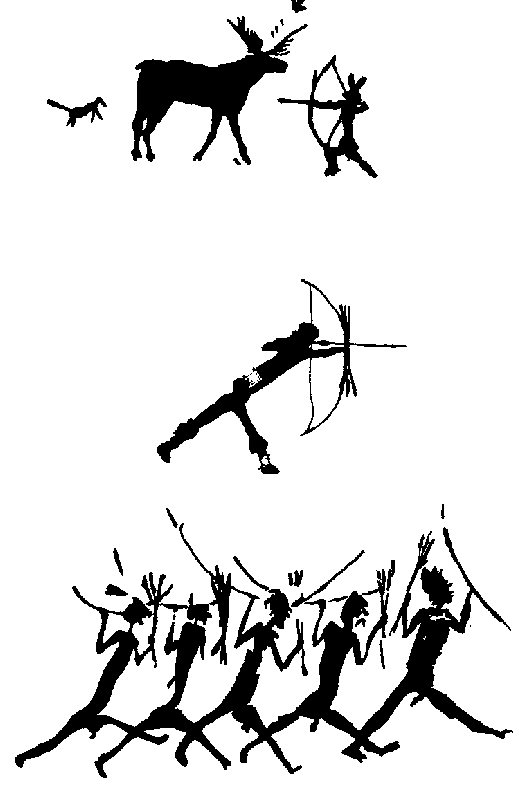 This artwork is also referred to as Levantine art. These sites are now classified as World Heritage Sites by Unesco. Rock art shown here have been found at over 700 sites. The paintings feature Europeans and the animals they hunted were in the Eastern part of Spain. These date to the Upper Palaeolithic or, more likely, the Mesolithic periods of the Stone Age.
This artwork spans a large period of time and reflects much cultural change in the area. It shows beautiful images of hunter-gatherer economic systems which over time incorporated the beginnings of settlement showing the use of domesticated cattle and dogs.

Britain Before The Ice



Landscape Mysteries presented by Aubrey Manning.Britain before the Ice, Secrets of the flood.
Britain became Island
Tony Robinson reveals astonishing new evidence that shows how, 8000 years ago, a huge tsunami swamped the east coast of Britain and killed thousands of Stone Age white Europeans. Before the tsunami Stone Age people could travel over the land bridge (Doggerland) between Great Britain and continental Europe and the tsunami and melting ice made Britain an island.
Time Team Special 51 (2013) - Britain's Stone Age Tsunami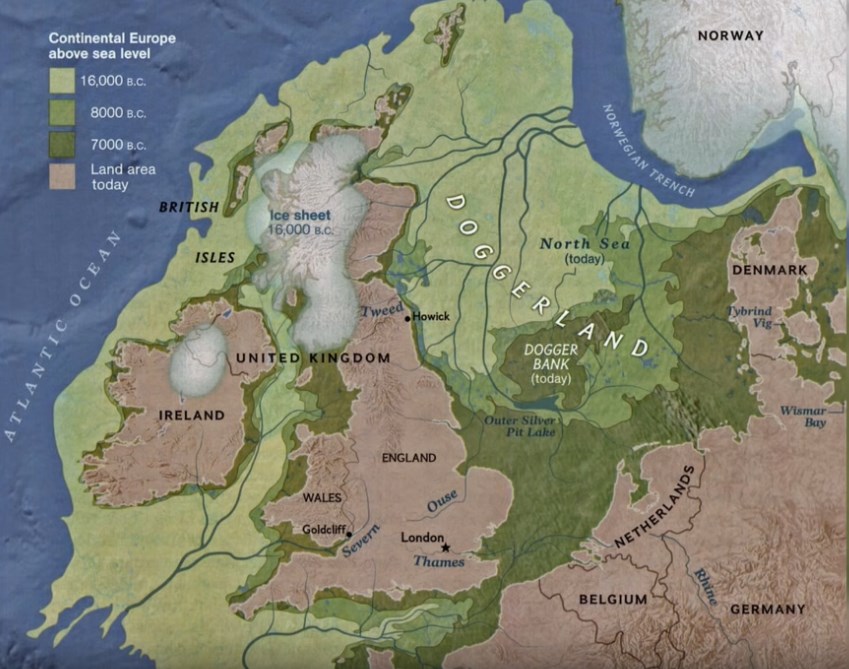 Doggerland now called the Dogger Banks off the east coast of Britain
The World's First Temple, Gobeklitepe … a pre-historic site, about 15 km away from the city of Sanliurfa, Southeastern Turkiye. What makes Gobeklitepe unique in its class is the date it was built, which is roughly twelve thousand years ago, circa 10,000 BC.
Gobekli Tepe - Turkey - Trip Historic
Stonehenge
Operation Stonehenge What Lies Beneath 1of 2
Stonehenge on the Salisbury Plains east of London, England is a prehistoric Megalithic structure; it simply means it is a structure made of large stones. If you're standing at Stonehenge you'll see some mounds only a short distance away which are possibly where high ranking people were buried.
Stonehenge is the Tip of the Iceberg
"23 November 2017. Ordinary Meeting of Fellows. 'Science and Stonehenge', lecture by Prof Michael Parker Pearson FSA."
November 2017: SAL OM, (Mike Parker Pearson FSA)
"Eminent archaeologist Mike Parker Pearson gives the Council for British Archaeology's 37th annual Beatrice de Cardi lecture on the Stonehenge landscape."
Mike Parker Pearson Stonehenge Lecture
Below Mound near Stonehenge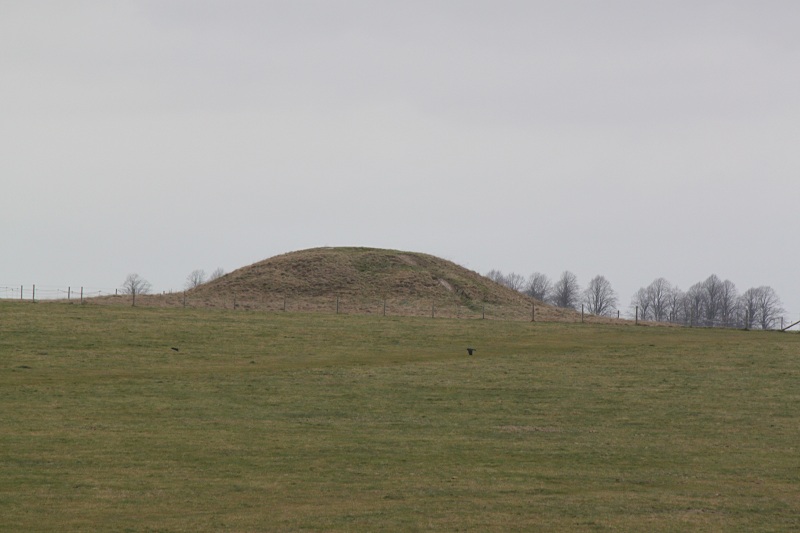 Below West Kenneth long barrow.
A short drive from Stonehenge you'll come across West Kenneth long barrow, situated near Avebury, Wiltshire which has chambers which served as tombs and is the largest of its kind in England. Some of these tombs seem to have been used by the same family for several hundreds of years. What is striking about it is that it was built about 400 years prior to Stonehenge using stone blocks slabs which formed the ceiling. It once again demonstrates the ingenuity of early man.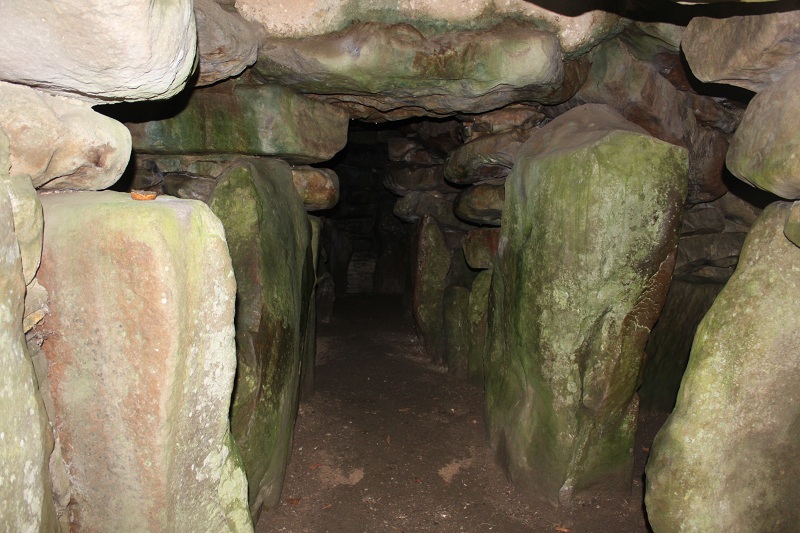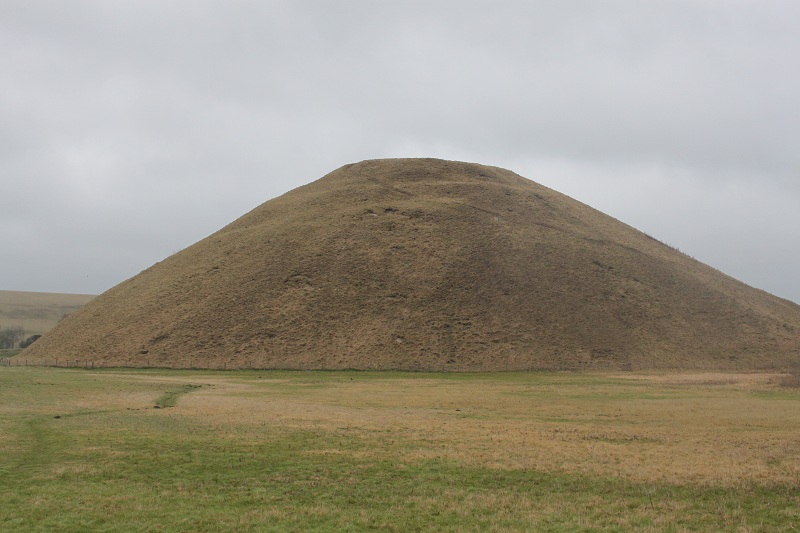 Silbury Hill

Silbury Hill, shows an amazing ability for the immense technical skill of European people's ancestors, even in prehistoric times. The builders must have been able to call on a large and organised labour force and to exercise broad ranging control across the southern area of Britain. Constructed approximately 4750 years ago, it is estimated to have taken 18 million man hours to build.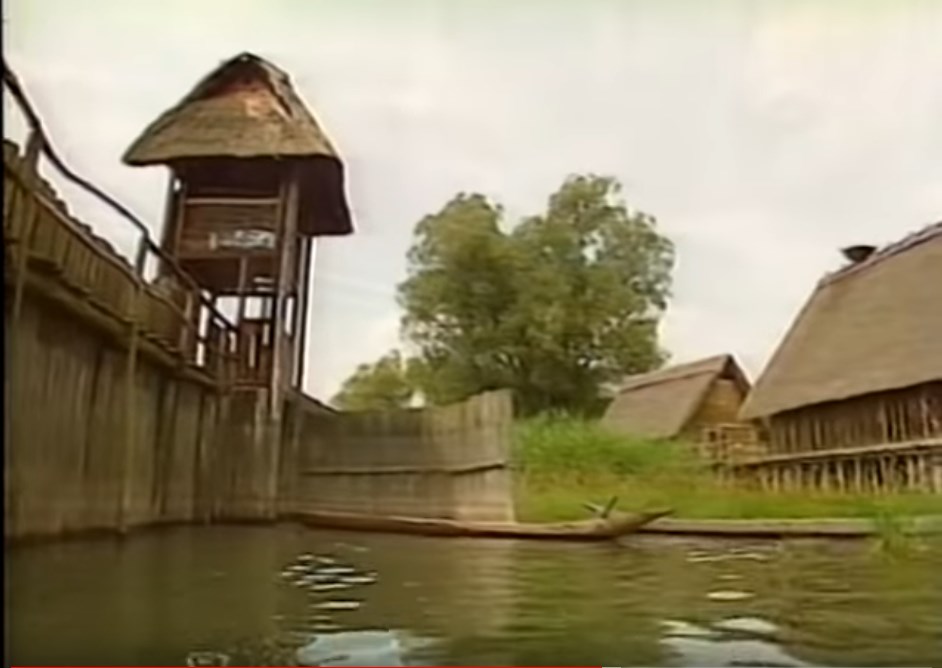 Otzi -Iceman lived at the beginning of the Bronze Age.
The Iceman is older than the Egyptian pyramids and Stonehenge. He lived during the Copper Age, a period of the late Neolithic. He was still using stone tools but owned an innovative and very valuable copper axe. The skill of extracting and processing metal had recently arrived in Europe from Anatolia in

Turkey.

The advent of copper marked the beginning of the Bronze Age.
Anatolia, also known as Asia Minor, Asian Turkey, the Anatolian peninsula, or the Anatolian plateau, is the westernmost protrusion of Asia, which makes up the majority of modern-day Turkey. Wikipedia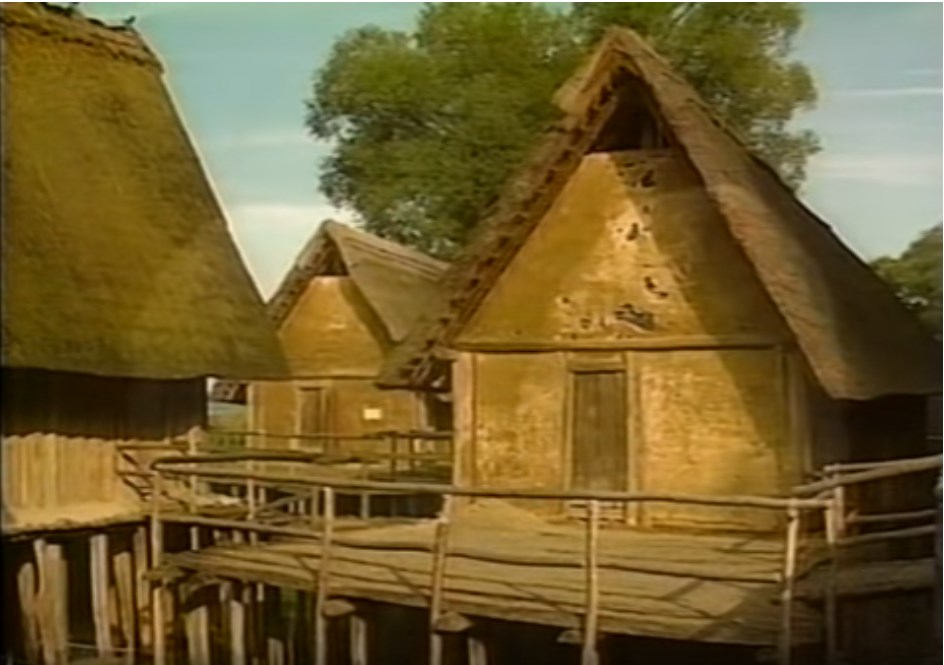 At the time of Ice Man some Whites lived in villages in lakes.

An interesting an often overlooked subject which concerns the local communities living in the regions surrounding the Alps in the time at which the "Ice Man" lived.
The picture above taken from video above.
A later autopsy revealed the iceman was killed by an arrow.

Iceman Documentary | Otzi - Iceman Murder Mystery in the Italian Alps
Iceman Documentary | Otzi – Iceman Murder Mystery in the Italian Alps | Copper Age English subtitles
How to make Otzi items
Otzi the iceman arrow part 1,how to make 5000 year old primitive archery hunting arrows
Pompeii

Archaeologists say they have uncovered Britain's "Pompeii" after discovering the "best-preserved European Bronze Age dwellings ever found" in the country.
ᴴᴰ [Documentary] Britains Pompeii
The Hittitie Nation founders Came from Europe
Caucasian Egyptians & Debunking Afrocentrism…
Ancient Greeks Apartan
Documentary | Ancient Greeks Golden Age | BBC Documentary
The White Roman Empire
The preface last 14 minutes and the main text starts at 14:47 mark. The History of The Decline and Fall of the Roman Empire, a major literary achievement, was written by the celebrated English historian Edward Gibbon. [History] The Decline and Fall of the Roman Empire Volume 1, Part 1, Audiobook
The main text starts at 01:28 mark. [History Audiobook] History of Julius Caesar (by Jacob Abbott)
[History Audiobook] History of Julius Caesar11,820 views
Julius Caesar Crossing the Rhine
Biggest city in the western world until London during the Industrial Revolution and the biggest city the world had ever seen until it was supposedly equaled by Chang'an in China in 700.. But that assumes the 1 million population number. If Rome actually had 2 million residents, it remained the biggest city that the world had EVER seen until the 1840-1850 when London topped 2 million!!!! London passed Beijing in the late 1820's and had grown to almost 2 million by 1840. It remainded the biggest city of the world until it was passed by the New York metro area in 1925.
White German Tribes
There are books written by people who lived during the time of the Roman empire about the Germanic tribes who lived in today's Germany, Holland and Demark. The Germania (Latin: De Origine et situ Germanorum, literally The Origin and Situation of the Germans), written by Gaius Cornelius Tacitus around 98, is an ethnographic work on the Germanic tribes outside the Roman Empire. Germania fits squarely within the tradition established by authors from Herodotus to Julius Caesar. Tacitus himself had already written a similar essay on the lands and tribes of Britannia in his Agricola. The Germania begins with a description of the lands, laws, and customs of the Germanic people; it then segues into descriptions of individual tribes, beginning with those dwelling closest to Roman lands and ending on the uttermost shores of the Baltic, among the amber-gathering Aesti, the primitive and savage Fenni, and the unknown tribes beyond them. (Summary from Wikipedia.) [The Pre-History of the Germanic peoples] Germania (Ancient History Audiobook) by Publius Cornelius Tacitus (Roman historian).
WAR COMMENTARIES OF CAESAR - GERMAN INVASION OF GAUL - CROSSING THE RHINE 55 B.C. BOOK 4
WAR COMMENTARIES OF CAESAR - GERMAN INVASION OF GAUL - CROSSING THE RHINE 55 B.C. PART 4
Armanius lead a 1st time unified German army in 9-AD, in the Toutoburg Forest Germania defeats 3 Roman legions(20,000men) lead by Quintilius Varus. History channel "Warriors".
There was no Germany, the area called Germania was divided by many tribes.
Germania defeats Roman oppressors, WARRIORS
The Germanic tribes were not "undisciplined". They lived an entire culture of constant impending combat and they were, also to a man, ENTIRELY disciplined as warriors. They used formations, spears, slings, axes, shields, swords AND javelins, so essentially all the same weapons the Romans used minus siege weaponry. They even used formations, specifically the boars head.
Since Thomas Gordon's translation of Tacitus' work on the ancient Germans is in the public domain.
White Vikings
The west coast of Greenland was the site of a thriving Viking colony for hundreds of years. Originally settled by explorers who had bravely sailed across the treacherous North Atlantic from their homes in Scandinavia, the Greenland outpost grew into a farming community of thousands.
The crap history we have been fed of "Columbus discovering America" is CRAP History.....the VIKINGS have been 100% archaeologically PROVEN to landed and settled in Canada, the Canadian Arctic, Greenland and Iceland over 400 YEARS before the voyage of Columbus to.....Puerto Rico....! So you can cancel that fake news chapter from ALL history books........and it is also a fact that Chinese artefacts have been found in Mexico and California.....some 650 years before Columbus ran smack dab into Puerto Rico......more to follow.....and there has just been archaeological evidence of early settlement in Alaska and northern British Columbia Canada.....some 1600 years before Columbus stuck his sea-sick nose into Puerto Rico.....

The Ancient History of the Vikings 1
The Minoans on the Crete Island
Quick History or Europe
This video shows the borders and populations of each country in Europe, for every year since 400 BC. Vassal states and colonies are not included in the count of a country's population.
The History of Europe: Every Year
This video shows the rulers of European countries, for every year since 400 BC.
The Rulers of Europe: Every Year
All races have children with your own race, it you do not your race will lose their rights, country, history and culture will disappear.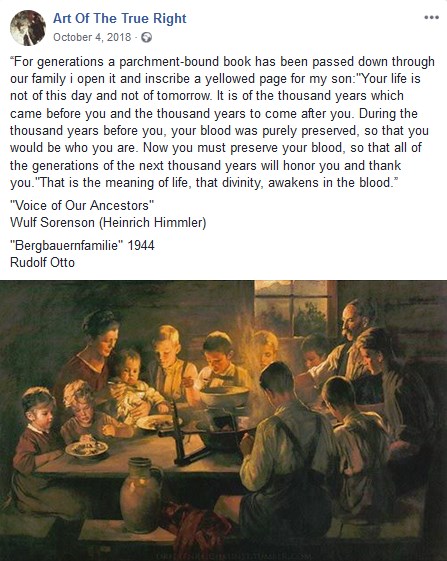 Genocide is promoted by Globalist
How Every White Country is Being Forced to Have Third Immigration Invaders to replace and Genocide Europeans
"A Shared Responsibility" – How Every White Country is Being Forced to Have Third World Immigration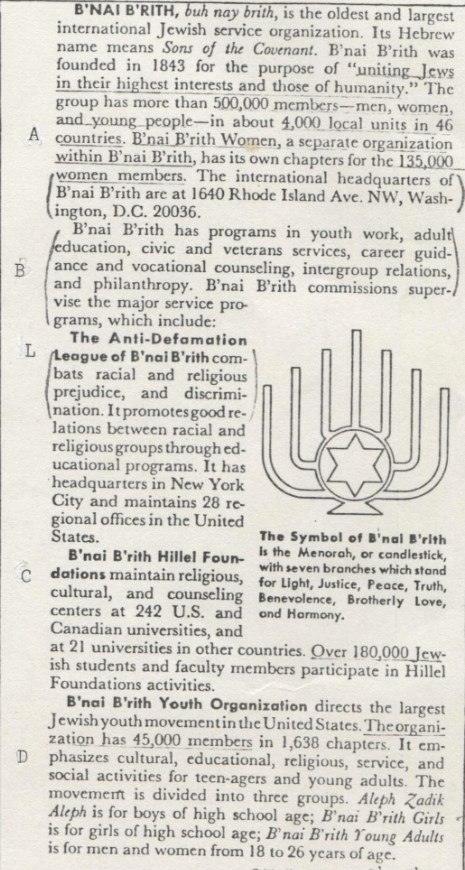 The Globalist and mainstream media promote white genocide
Kalergi-Plan Part II - The "JQ" & Hypocrisy
Race-Mixing

Muhammad Ali Vehemently Disapproves Of Race Mixing
A Message To Race Traitor White Women
Most European languages are from a single language called the Indo-European Language.
Europeans who want to teach Europeans their culture need to build a Community Based Organization
Community Organization and Building - 3-30-16 Lecture
The article on right. The B'nai B'rith Jewish Community Based service organization operates nationally and internationally and represents Jews only. Many Jews are nationalist behind the scenes; and in public they promote conservative, liberal, socialist, communist ideas.
Jewish organizations are collective community based organizations, bringing together many groups under national and international congresses all over the world.
Jews are united nationally, internationally and are a nation within a nation with their own government.
White gentile organizations in the United States, Australia, Britain, and Europe are not community based organizations, they are conservative structured. Conservative organizations are not collectives and do not build Anti-Defamation organizations to fight for people rights and do not promote community services to their people. They do not have national or international congresses to unite them.
Alex Jones (Infowars) said conservative will not defeat the globalist only nationalist will do that. Alex was talking about national ideas and organizations.
20-12-2018
White Indigenous Rights