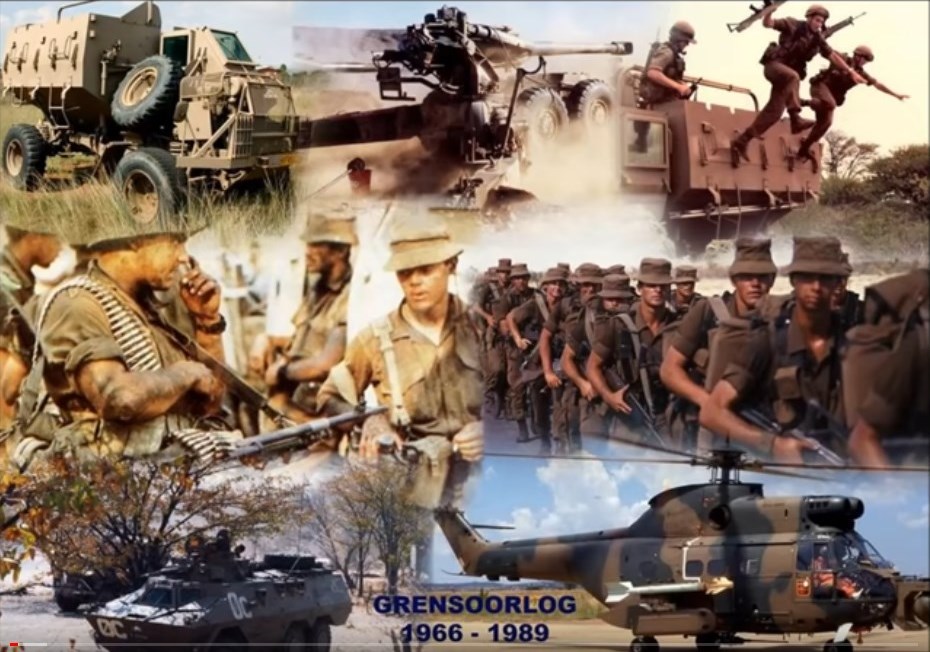 Wars Against Whites in South Africa

"Its funny how many wars white South Africans fought for this country... but its all forgotten, my dad was here, at the age of 16... remember him having nightmares about this."
History will tell you that many whites in South Africa are 10th-14th generation South African and only about 10% of Blacks can say that - most of them are 1st to 6th generation South African.
Songs in memory of White European Afrikaan defense forces
Steek die Vure aan - Bok van Blerk
DIE KAPLYN - BOK VAN BLERK (VAN CD - "AFRIKANERHART" -BLOG www.diekaplyn.co.za))
"From 1966 to 1989 The South African Defense Force (SADF) fought a war on the border between Angola and South West Africa (today known as Namibia). This 23 year conflict is today referred to as the Forgotten War".
"During this period every single white South African son was forced, through the Conscript System, to serve at first, one, then later two years as soon as they left school. A total of 715 South African Soldiers gave their lives to protect their country."
History of White South Africa
"Online history video on the battle of Spion Kop, the bloodiest battle of the Anglo Boer War in South Africa 1899 - 1902, where Winston Churchill reported that up to seven bombs per minute were landing on top of the Spion Kop mountain with massive clouds of orange lydite and that the British soldiers in the trenches were being blown to atoms. Known as the 'Acre of Massacre', it remains the smallest piece of ground on which more men lost their lives in a single battle than any battle fought anywhere in the world… and it is here, witnessing what the human race was capable of, that the seeds of Mahatma Gandhi's passive resistance took root. Leading up to this moment in history are some of South Africa's major historical events going as far back as 1652, including: The arrival of the first settlers in South Africa and the origins of the Afrikaner people Conflicts in the history of South Africa: 1652 – 1902 Black/White and British/Boer conflicts in South Africa: 1652 – 1902. Presented by South African Military Historian Ray Heron from Spion Kop Lodge and produced by Tekweni TV Productions This email address is being protected from spambots. You need JavaScript enabled to view it.
South African History 1652 -1902 Culminating in the Anglo Boer War & Battle at Spion Kop
"Karin Ann Smith is an expat South African living in Texas. She studied Nursing at Grey's Hospital in Pietermaritzburg and worked in the Casino industry and for the biggest supermarket chain in South Africa, both upper management positions dealing with the Unions. She has been an activist calling for world attention to the genocide of the Boer people in South Africa for at least 10 years. Her family fled the civil war in Rhodesia (now Zimbabwe) and eventually settled as farmers in South Africa, where her family of 5 siblings and both parents have suffered attacks by AK47 wielding gangs twice in the last 3 years, resulting in the death of her father last September. Karin talks about the history of South Africa during the days of the Dutch East India Company when the Cape of Good Hope was developed. She explains the early clash of the nomadic Boors and the African Zulu Nation along with the British colonization of the mineral rich region. We discuss the 1948 establishment of the Republic of South Africa by the National party, when apartheid laws were instituted as a way to maintain the peace between the minority White Afrikaners, the ruling Boers and warring indigenous Black tribes. Karin explains the political interests of the African National Congress (ANC) and underscores the track records of its communist faction, Joe Slovo, and the founder of the Armed Wing, Nelson Mandela. She also gives details related to the slow decline and decimation of the once predominately White South Africa, where taxpayer dollars cannot support the globalist takeover of a country lacking viable commerce from its majority population. Karin highlights some of the post-apartheid sanctions instituted by the ANC, along with the bigger picture of hatred towards Whites that has been stirred up by the ANC and their allies, the Economic Freedom Fighters (EFF), led by Julius Malema. We consider the unique situation of present-day South Africa, where the reality of its brutally anti-White environment is strangely left out of any mainstream global report. We discuss the dire circumstances of Afrikaner squatter camps and government edicts that keep White citizens jobless, uneducated, and under the constant threat of illness and violent crimes against them."
REDICE TV
Karin Smith - The Real Story of South Africa
"South African history on this first settlers to migrate north from the English ruled Cape Colony at the most southern tip, before becoming the South African republic."
South Africa - The Battle of Blood River - 16 Des 1838
First Boer War
First Boer War - From Bronkhorstspruit to Majuba 1880-81
These video carries forward memories of Afrikaanse defence forces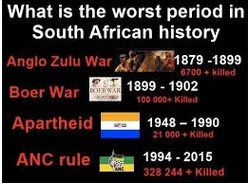 Suid-Afrikaanse Weermag: Ons was goeie kamerade
For twenty-three years, five western nations, members of the Soviet block and two superpowers were locked into a war never formally declared. The South African Defence Force and the CIA backed UNITA pitted against communist Angolans, SWAPO, Cubans, and Russians.
ANGOLA THE WAR Documentary Teaser
South African Boer War Documentaries
The Battle of Bronkhorstspruit was the first major clash of the First Boer War. It was a battle between a British army column and a group of Boers, fought by the Bronkhorstspruit River, a few miles east of the town of Bronkhorstspruit, Transvaal on 20 December 1880.
Into Angola - AL J Venter (1981-82)
F.W De klerk talks about South African Nukes.
South African Genocide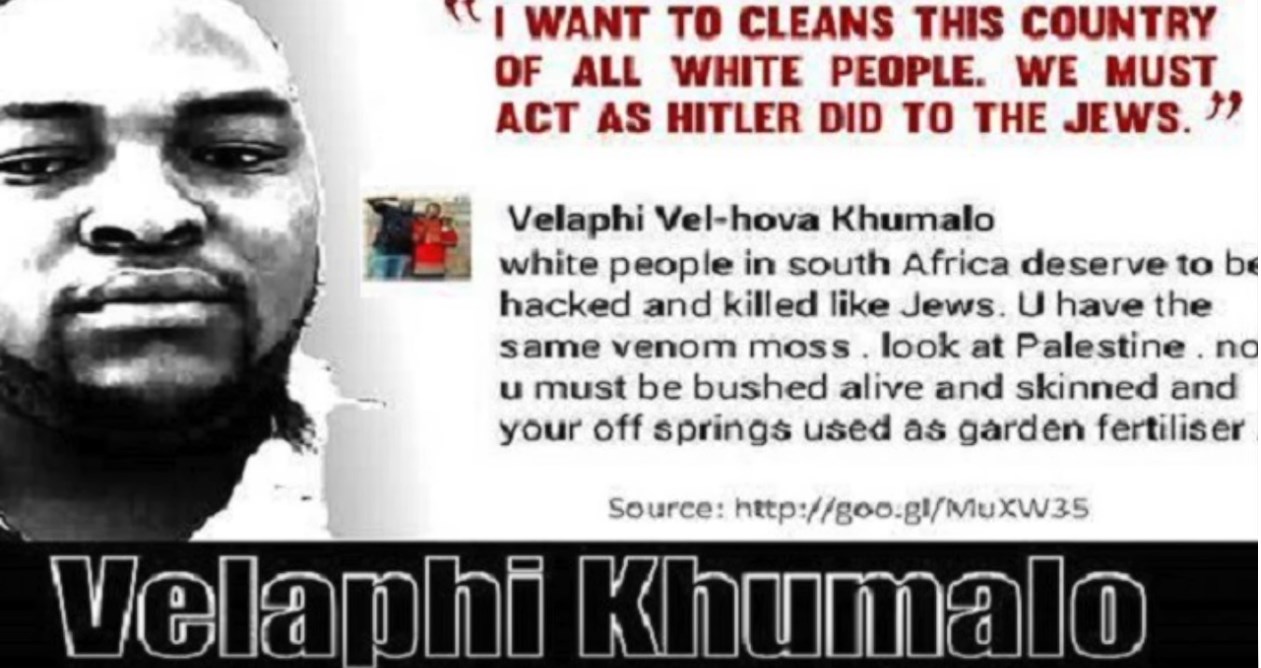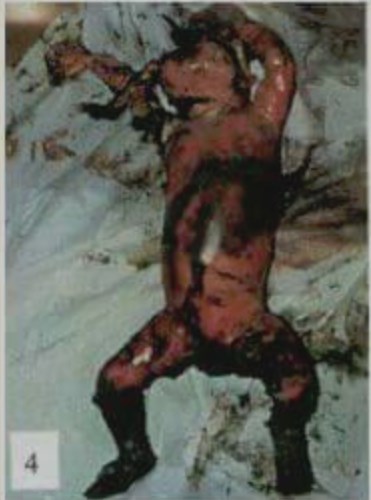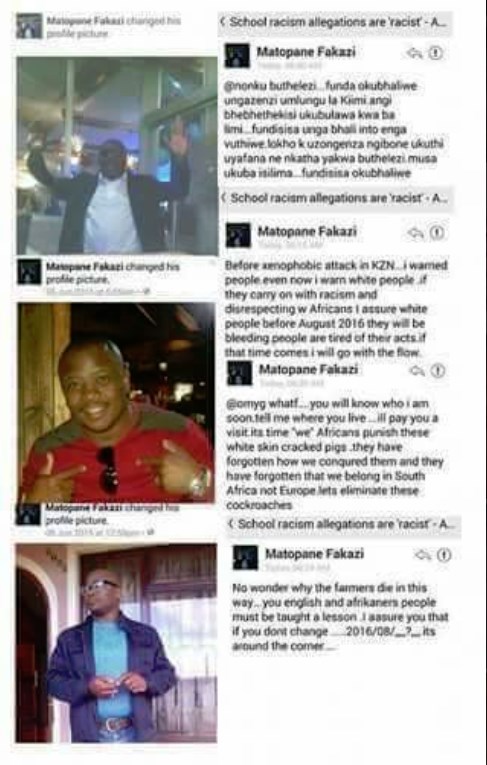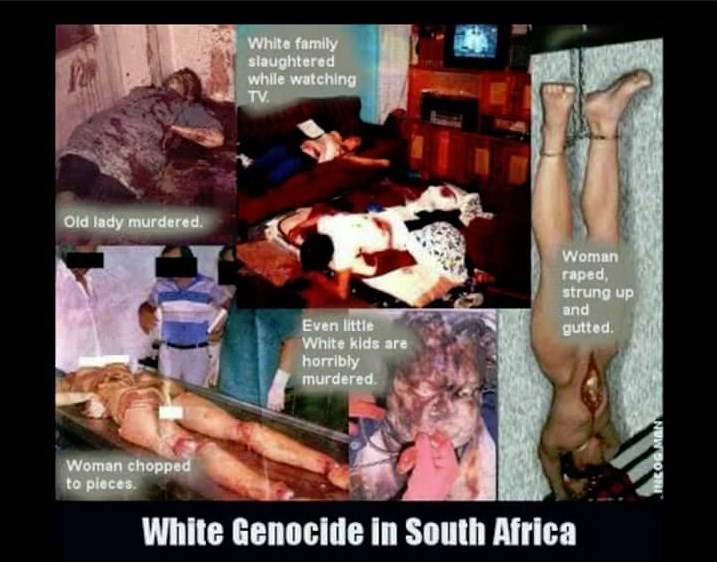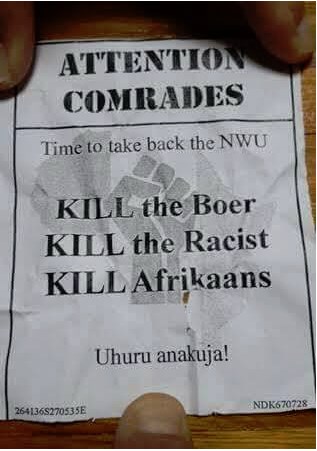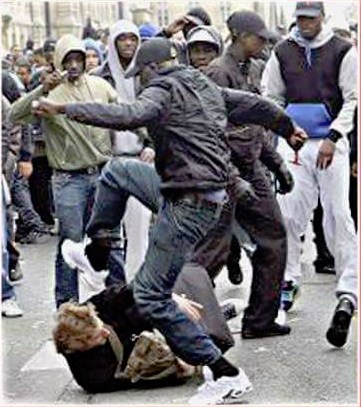 WARNING GRAPHIC: Shocking TORTURE of WHITE African Farmers
"Plaasmoorde: The Killing Fields": Katie Hopkins' documentary about South Africa (FULL LENGTH
Attempted Genocide of Caucasian Farmers, Boers & Afrikaner Whites in South Africa (a POSEIDON Video)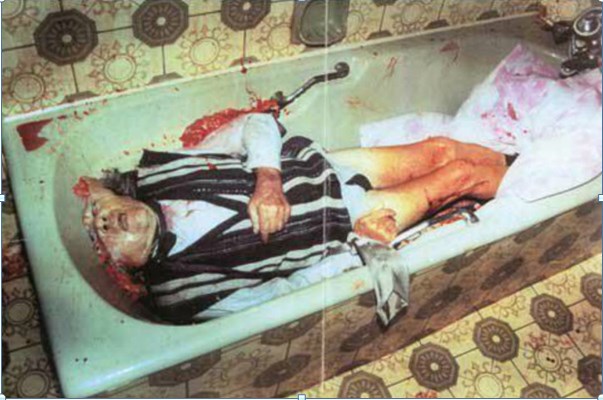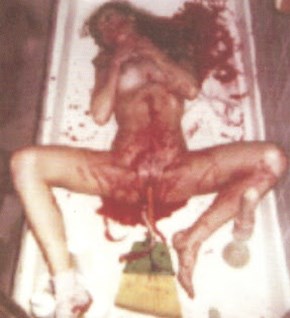 Pictures: All killed by Black Africans in South African.

This dead white girl was impaled with a sharpened broom stick in South Africa
Man's brains removed and place on his arm.

South African Genocide Museum
Information video: http://ajkraad.wix.com/genocide-museum#!
Alex Jones talks with Pastor Rodney Howard-Browne about South Africa's white genocide.
Watch: South Africa Announces Plan To Steal All Private Property, Black And White

From the time that European whites (Boers) in South Africa gave the black African majority self-rule, they have been persecuted with many being killed simply because they were European. Affirmative action was introduced by the black government to give jobs to blacks over Europeans and many people say there seems to be a program by the South African government and Black African Marxists to persecute South African whites. As reported in the 2015 article below, more than 70,000 white South Africans have been murdered since Mandela's ANC (African National Congress) took over. That does not include the numbers of whites who have been robbed, raped and tortured. For more news on current genocide of South Afrikaners, go to this website: White Genocide in South Africa
70,000+ Whites Murdered in 'Modern' South Africa; Obama's African Legacy
South Africa: Where Corruption, Rape, and Murder Are Normal
"We Are Cutting the Throat of Whiteness" Says SA Leader
Lauren Southern in South Africa, shows the truth about farmland Killings

South Africa The Truth #farmlands
South Africa's Racist Brutality A Seed Of Globalist Division
Scorched Earth War and Concentration camps for European Afrikane women, children and black people
"Scorched Earth" (Anglo-Boer War) documentary (2000, South Africa)
Zionist involvement
The Jewish Board of Deputies (Zionist) in South Africa promotes the quote "NO PLACE FOR HATE." They rarely talk about the hate against whites in South Africa. They do not fight Gentile Whites rights, they only represent Jews.
Other article links


Please check the following articles
Teach White Europeans About Their Ice Age Heritage
White European Racial Pride. What Race Are You ?
White History, Music, Wars, Dances and Film Archives
Whites Fight Back Against Racism & Bigotry
Lauren Southern on South Africa: FARMLANDS (Are Whites History?)
Media Ownership: The Illusion of Choice
White Organizations: European Community Based Organizations
Citizens Initizens Referendums ( CIR ) For WE the People
Read 61 times