World Wide Demonstration Official World Wide Demonstration Official...

AUSTRALIA FREEDOM RALLY https://australiafreedomrally.com ...

GOVT POLITICIANS, BIG PHARMA CORPORATIONS & ELITE LEFTISTS

This is the Left behind all this crap.

The moment we eliminate the Left, which means eliminate the idea of allowing the Party in Govt lying to & enslaving every one, every thing to their party, we can have our lives back!

The pandemic is a political one, not a medical one If we leave the Left alone, every time they get caught with their pants down, balls deep in another massive degenerate criminal leftist scam, that threatens to enslave us all, it is only a matter of time, the criminal Left succeeds.

There is NO COMMON UTOPIA for all - this is because one man's utopia can be another's hell.

The Left tries to deliver something that does not exist & end up delivering Utopia for their Party Politicians & Party allies, while the rest of us, get hell delivered to us

The only answer is to allow individuals to pursue their own utopias, while making sure we do not interfere with another's pursuit of happiness & mediating disputes with each other justly.

This is the American Right's ideals & we need to embrace the American Right's ideals.

In Alberta Canada the Vaccine lottery is up to 3 million dollars, that's 3 prizes of 1 million each. Can't believe people are taking the covid shot over this. I see lots of people saying they are signing up and getting the shot. Scary times were in.

BREAKING: Laura Loomer Wins Florida Congressional Primary — Watch Her Victory Party Live

Laura Loomer has won her Florida House District 21 primary.

Laura, 26, is currently running for office in Florida's 21st district — which happens to be the voting residence of President Donald Trump and First Lady Melania.

Advertisement - story continues below

We should all text The Trump campaign that we want him to stand up and tell the truth about what's going on!

Would you please write letter or send email to President Trump to stop white genocide by campaigning against non-white invasion into white countries including the United States and ask him to allow all White South Africans into the United States.

NUMBERS

Comments: 202-456-1111

Switchboard: 202-456-1414

TTY/TTD
Comments: 202-456-6213
Visitor's Office: 202-456-2121

Write a letter to the President of the United States

Here are a few simple things you can do to make sure your message gets to the White House as quickly as possible.

If possible, email us! This is the fastest way to get your message to President

If you write a letter, please consider typing it on an 8 1/2 by 11 inch sheet of paper. If you hand-write your letter, please consider using pen and writing as neatly as possible.

Please include your return address on your letter as well as your envelope. If you have an email address, please consider including that as well.

And finally, be sure to include the full address of the White House to make sure your message gets to us as quickly and directly as possible:

The White House
1600 Pennsylvania Avenue NW
Washington, DC 20500

From Stormfront: A bipartisan bill introduced in the U.S. House of Representatives and named for the late Elie Wiesel aims to improve the U.S. response to emerging or potential genocides.

The Elie Wiesel Genocide and Atrocities Prevention Act of 2017 introduced Thursday serves to improve U.S. efforts to prevent major casualties overseas.

Reps. Joe Crowley, D-N.Y., and Ann Wagner R-Mo., introduced the measure named for the Holocaust survivor and Nobel laureate. It ensures that the official policy of the United States deems the prevention of genocide and other crimes a matter of national security interest.

Congressional bill named for Elie Wiesel aims to stop genocides | Jewish Telegraphic Agency

Would you please write letter or send email to President Trump to stop white genocide by campaigning against non-white invasion into white countries including the United States

and ask him to allow all White South Africans into the United States.

NUMBERS

Comments: 202-456-1111

Switchboard: 202-456-1414

TTY/TTD
Comments: 202-456-6213
Visitor's Office: 202-456-2121

Write a letter to the President of the United States

Here are a few simple things you can do to make sure your message gets to the White House as quickly as possible.

If possible, email us! This is the fastest way to get your message to President

If you write a letter, please consider typing it on an 8 1/2 by 11 inch sheet of paper. If you hand-write your letter, please consider using pen and writing as neatly as possible.

Please include your return address on your letter as well as your envelope. If you have an email address, please consider including that as well.

And finally, be sure to include the full address of the White House to make sure your message gets to us as quickly and directly as possible:

The White House
1600 Pennsylvania Avenue NW
Washington, DC 20500

The Honorable Donald J. Trump
President of the United States
The White House
1600 Pennsylvania Avenue, Northwest


Washington, D.C. 20500The Honorable Mike Pence
Vice President of the United States
1600 Pennsylvania Avenue, Northwest
Washington, D.C. 20500

Roger Stone's Wife Pleads With President Trump To Pardon Him

7/07/2020

16/11/2019

White House Petition Calls on Trump to Pardon Roger Stone

Titled simply "Pardon Roger Stone," the petition plainly asks the President to pardon his friend and associate.

"We, the undersigned, respectfully request that the President of the United States grant a full and unconditional pardon to Roger Jason Stone Jr," the petition states.

Nearly 1,000 people have signed the petition as of writing.

Stone, 67, faces up to 50 years in prison after a jury found him guilty on all counts Friday, including witness tampering and obstruction.

He faces a sentencing hearing in February.

Sign the petition here: https://petitions.whitehouse.gov/petition/pardon-roger-stone-0

---




Would you please write letter or send email to President Trump to stop white genocide by campaigning against non-white invasion into white countries including the United States

and ask him to allow all White South Africans into the United States.

NUMBERS

Comments: 202-456-1111

Switchboard: 202-456-1414

TTY/TTD
Comments: 202-456-6213
Visitor's Office: 202-456-2121

Write a letter to the President of the United States

Here are a few simple things you can do to make sure your message gets to the White House as quickly as possible.

If possible, email us! This is the fastest way to get your message to President

If you write a letter, please consider typing it on an 8 1/2 by 11 inch sheet of paper. If you hand-write your letter, please consider using pen and writing as neatly as possible.

Please include your return address on your letter as well as your envelope. If you have an email address, please consider including that as well.

And finally, be sure to include the full address of the White House to make sure your message gets to us as quickly and directly as possible:

The White House
1600 Pennsylvania Avenue NW
Washington, DC 20500

From Stormfront: A bipartisan bill introduced in the U.S. House of Representatives and named for the late Elie Wiesel aims to improve the U.S. response to emerging or potential genocides.

The Elie Wiesel Genocide and Atrocities Prevention Act of 2017 introduced Thursday serves to improve U.S. efforts to prevent major casualties overseas.

Reps. Joe Crowley, D-N.Y., and Ann Wagner R-Mo., introduced the measure named for the Holocaust survivor and Nobel laureate. It ensures that the official policy of the United States deems the prevention of genocide and other crimes a matter of national security interest.

Congressional bill named for Elie Wiesel aims to stop genocides | Jewish Telegraphic Agency

Would you please write letter or send email to President Trump to stop white genocide by campaigning against non-white invasion into white countries including the United States

and ask him to allow all White South Africans into the United States.

NUMBERS

Comments: 202-456-1111

Switchboard: 202-456-1414

TTY/TTD
Comments: 202-456-6213
Visitor's Office: 202-456-2121

Write a letter to the President of the United States

Here are a few simple things you can do to make sure your message gets to the White House as quickly as possible.

If possible, email us! This is the fastest way to get your message to President

If you write a letter, please consider typing it on an 8 1/2 by 11 inch sheet of paper. If you hand-write your letter, please consider using pen and writing as neatly as possible.

Please include your return address on your letter as well as your envelope. If you have an email address, please consider including that as well.

And finally, be sure to include the full address of the White House to make sure your message gets to us as quickly and directly as possible:

The White House
1600 Pennsylvania Avenue NW
Washington, DC 20500

Did Your MEPs Stand Up to #SaveYourInternet?

Check their Vote on the EU Copyright Directive

The directory below lists the Members of the European Parliament (MEPs) of your country and how they voted during the crucial European Parliament Plenary session vote on the new EU Copyright Directive on 26 March, 2019. Jump to the results below
#SaveYourInternet

British Election on the 23 May 2019, please vote for Tommy Robinson and donate money for his election cost.

"Tommy Robinson was previously imprisoned for his views on globalism and open borders in Europe. Now that he is running for parliament, he's facing even more censorship. Tommy joins Alex to discuss the effects of censorship on his campaign and the future of populism."
Tommy Robinson's Emergency Message To Donald Trump

Tommy Robinson NEEDS Your Help
As Tommy campaigns to become an MEP in the North West of England he needs your help!
During the campaign, Tommy has had to endure physical assaults, ongoing "credible" death threats to both him and his family, media lies and bias with unrelenting propaganda thrown in for good measure.
Why?
Because Tommy is effective, he threatens the political "status quo" and their cohorts in the establishment media. The far-left with their radical Muslim brothers also attack Tommy every which way they can. The more they can delay, the more they can defame and slander, the more pressure they can exert on Tommy is better for them. Its time for them to feel the squeeze!
Tommy has had to hire a 24-hour security detail to keep him safe, on top of that he has a shortfall of cash to purchase more leaflets. Tommy needs to get 3 million more leaflets delivered into the North West community so he can make the electorate aware of who he is, but perhaps, more importantly, to make them know he is not the person the media portray him to be.
Tommy is a working-class lad, from a working-class town, with working-class problems and extreme radical Islamic issues. Tommy has the full might of the political and media elites working against him 24/7, its a burden he carries well, with your help and support.
Let's not forget that "after" 5 months of being exonerated by the court of appeal for charges of contempt of court, he now has to go back and answer to the same charge? Is it any coincidence these charges have been brought again during the course of him running for MEP in the North West?
We don't think so.
He rattles the government; they should be rattled!
The working-class has working-class problems, Champagne Socialists from the Labour Party won't do anything about it, the snooty sneering toffs of the Conservative Party won't do anything about it either. The two-party duopoly that controls the majority of the British Parliament have done nothing for the working-class; they have taken them for granted and forgotten them completely. They are worse than useless; they don't care about you.
Tommy won't let the working-class be ignored any more because he is working-class. He loves the real people of this nation, not some plastic virtue-signalling snob from the establishment left or right. Tommy does care about you.
Please donate what you can no matter how big or how small. Tommy relies on your help because he won't get any from political donors, it's you, the real people of this nation, the backbone of this nation, who can help Tommy get into the EU parliament. Once he is there, he will light a fire under their backsides on your behalf; he will do that with a big smile on his face.
Tommy doesn't want a wage from the EU; he will happily donate ALL of his EU wages to victims of grooming gangs so they can receive the professional help they need to get their lives back on track. That's the honour of a man whos not in it for money; he's in it for the people.
Help Tommy help our communities.
Help him, donate to him, vote for him and make a difference!
Please visit this link – https://www.votetommy.co.uk/donate
More than 100 rabbis and cantors urge New York state to legalize surrogacy
The Times of Israel
More than 100 rabbis and cantors urge New York state to legalize surrogacy
Letter calls on lawmakers to pass Child-Parent Security Act; says family is 'at the core of most of the major Jewish life cycle events'
23/04/2019
173KShare to TumblrShare to TwitterShare to PrintShare to More
April 17, 2019
Even after Trump won the presidency, Jared Kushner was embarrassed by his father-in-law, according to Vicky Ward's terrific new book, Kushner, Inc.: Greed. Ambition. Corruption. The Extraordinary Story of Jared Kushner and Ivanka Trump
.

In a speech to hundreds of New York bankers and businessmen on Dec. 16, 2016, Jared admitted that Trump was "easy to hate from afar." But not to worry, he said, Trump wouldn't be keeping his campaign promises -- especially on immigration.

One banker who heard the speech was appalled, shocked by Jared's arrogance in thinking he could "control" the president.

Joke's on him. Turns out Jared was right. He does control Trump.

And what a blessing that's been.

It was Jared's idea to fire FBI Director James Comey. If Trump hadn't followed that advice, there would have been no independent counsel.

It was also Jared and Ivanka's idea to hire Paul Manafort and Michael Flynn. (Ivanka was adamant, saying Flynn gets "anything he wants.")

If Trump hadn't hired Manafort and Flynn, the independent counsel investigation would have been over in about a week.

Even Trump's opponents warned him about the man Javanka said should have anything he wants. Ward reports:

"President Barack Obama gave Trump two pieces of advice: One was that the biggest problem he would face as president was the nuclear threat posed by North Korea. The second was a warning against hiring Flynn: 'He'll cause you nothing but problems.'" Read More »
17/01/2019
The terrible truth about "Ireland 2040"
Would you please promote video below " Plaasnnrde The killing Fields" by Katie Hopkins and send a link to the United States President Trump
LEARN more about the documentary and companion book by Shillman Fellow Katie Hopkins: http://www.KillingFieldsMovie.com Plaasmoorde: The Killing Fields is a world-first — a documentary that goes well beyond polite interviews in safe places and deep into uncomfortable places, where the heart of the truth lives. Included in this groundbreaking work are interviews with active farm attackers and serving police officers who confirm corrupt police are complicit in the mass-slaughter of South Africa's whites. MORE: http://www.KillingFieldsMovie.com Never miss a new Rebel video: http://www.youtube.com/c/RebelMediaTV
"Plaasmoorde: The Killing Fields": Katie Hopkins' documentary about South Africa (FULL LENGTH)
Write letter to President Trump ask him to allow all White South Africans into the United States
25-12-2018
Merry Christmas and a Happy New Year to you
I pray you all find peace and some happiness and take care of yourself. May 2019 bring you memories of good times.
ENYA -The Spirit of Christmas Past
Enya - We Wish You A Merry Christmas
Say Merry Christmas - Vocal Carrie Rinderer and the American Christian Life United (ACLU) choir...
ENYA - The Spirit of Christmas Past (A Princess For Christmas)
Celtic Version of O Holy Night
16/12/2018
Protesters rally in Brussels against UN migration pact adoption
French riots? Here's the reality MSM will not show you... and there's good reason.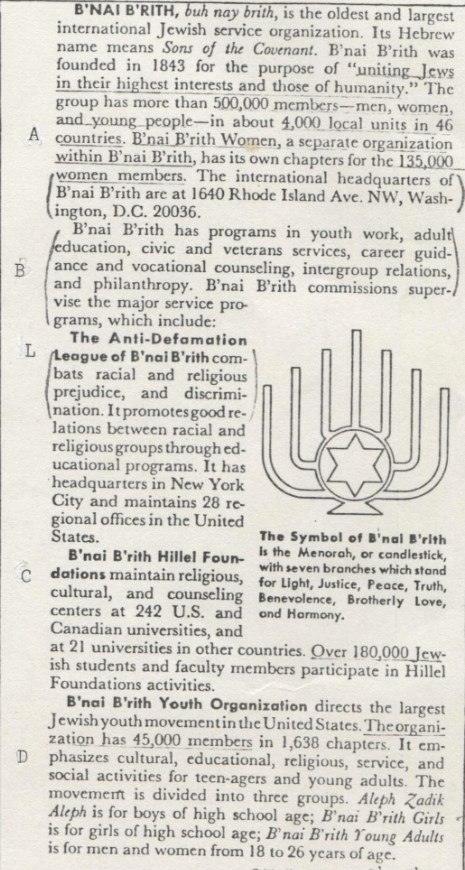 Everybody please promote the B'nai B'rith article.
29/11/2018
We need to Unite all Anti- Globalist and build Community Based Organizations.
Community Organization and Building - 3-30-16 Lecture
The article on right. The B'nai B'rith Jewish Community Based service organization operates nationally and internationally and represents Jews only. Many Jews are nationalist behind the scenes; and in public they promote conservative, liberal, socialist and communist ideas.
Jewish organizations are collective community based organizations, bringing together many groups under national and international congresses all over the world.
Jews are united national, international and are a nation within a nation with their own government.
White gentile organizations in the United States, Australia, Britain, and Europe are not community based organizations, they are conservative structured. Conservative organizations are not collectives and do not build Anti-Defamation organizations to fight for people rights and do not promote community services to their people. They do not have national or international congresses to unite them.
Alex Jones (Infowars) said conservative will not defeat the globalist only nationalist will do that. Alex was talking about national ideas and organizations.
20-12-2018
No UN Migration Pact Make your voice heard
Anne Marie Waters Leader
- For Britain www.forbritain.uk/join Facebook: facebook.com/amwaters0 Twitter: @ForBritainParty Sample letter to your MP - raise your voice https://www.forbritain.uk/stop_the_un...
The UK should not agree to the UN's Global Compact for Migration https://petition.parliament.uk/petiti...
Intergovernmental Conference on the Global Compact for Migration http://www.un.org/en/conf/migration/
-Anne Marie Waters - No UN Migration Pact; Save European Culture https://www.youtube.com/watch?v=OyQ_Z...
-The Iconoclast - UN Migration Pact Starts Collapsing | Countries Pull Out | USA & Hungary Lead https://www.youtube.com/watch?v=pYn09...
: Trump Hosts MAGA Rally in Georgia
Trump Hosts MAGA Rally in Tennessee
Everybody please watch and vote for Donald Trump:

16-8-2018
10-8-2018
Patriots Rally Behind Infowars Amid Tech's Total Communist Censorship
Michael Savage invites Alex Jones on his show to discuss internet censorship. AUDIO ONLY (sorry).
Stefan Molyneux talks about Alex Jones and Globalist internet censorship.
8-8-2018
The biggest free speech battle in modern American history has been initiated with the removal of Alex Jones and InfoWars from the Internet. Legislation and mass protests against the monopoly platforms that have banned Alex Jones from the internet is the only way forward.
Your support is essential to Freedomain Radio, which is 100% funded by viewers like you. Please support the show by making a one time donation or signing up for a monthly recurring donation at: http://www.freedomainradio.com/donate
21-07-2018
Everybody please send the following video links to President Trump.
New Law And Order Episode Depicts Infowars Reporter Being Raped
Lauren Southern on South Africa: FARMLANDS (Are Whites History?)
Canadian journalist Lauren Southern BANNED for life from Britain
INFOWARS HACKED: Taken Down After CNN Calls For Alex Jones To Be Silenced
The Endgame - Full White Genocide Documentary
Write letter to President Trump ask him to allow all White South Africans into the United States
14-7-2018
Highlights From FBI Agent Peter Stzok's Campain Against Trump
The World Bank supports white farmer's removal from their lands in South Africa without payment.

If South Africa does not want European Boers and the expertise on farming then other countries will benefit. Russia will benefit so much from us Boere and at least we will be able to farm in peace. Absolutely brilliant news.
Imperial Russia, sided with the Afrikaners, in their war against UK aggression 1899-1902. Many Russian military volunteered to fight on the side of the Boers. I'opine, that Afrikaners people, has a common past history with Russia, should help them to make their choice where to move, to avoid their possible genocide, funded by Western liberals?
3-7-2018
July White History Month
Announcing White History Month for July: Thank You, White Americans!
Generation Identity and Lauren Southern helped stopped the ships helping the invaders into Europe
Vindicated! Europe Stops Migrant Boats.
1-7-2018 News
Criminal Charges Against Migrant 'Rescue' NGOs - Report
Save Your Internet
Europe's image as a "progressive paradise" is fading away as a growing number reject globalism
Protesters gathered in London to demand the release of English Defense League co-founder Tommy Robinson.
The Globalist mainstream media blackout about Tommy Robinson arrest. Some say the judge acted illegally, because the following video shows the judge looking at Tommy from window before the police arrest him, and then sentenced him. He acted as his own witness. Someone got a picture of it so they have proof of all of his illegal activity.
The Stream That Got Tommy Robinson Arrested - Muslim Grooming Gang Court Trial
I Won't Be Around For Much Longer.
Ex British police officer. Reaction to Tommy Robinson arrest in Leeds. 25-5-18.
Alex Jones talks with Pastor Rodney Howard-Browne about South Africa's white genocide.

Putin, Netanyahu and Vucic join Immortal Regiment march in Moscow Subscribe to Russia Insight
RECORD! Putin Marches With 1 MILLION Russians At Immortal Regiment March In Moscow For Victory Day
May 4, 2018
Medieval Tapestries Evidence A Hidden Planet…
London march for free speech in May 2018
Day For Freedom- Tommy Robinson, Milo, Gavin McInnes & More LIVE from London!
OurTakeDown of CNN - Civil Suit YOU can join! Learn more
Congratulations everybody for campaigning to have elected Donald Trump as President of the United States, and this was only achieved by people working together through organizations and the internet which have given, "We the People" the chance to challenge the Globalist Establishment, and if we keep doing this, we can make major changes in the future for all people in the United States and worldwide. We were successful with Brexit with getting Britain out of the Common Market, so we have a long way to go to fully gain our freedoms from the Globalist rule.
There are many organization and websites campaigning for Donald Trump, one of the main one's we like to follow is Alex Jones Info Wars who has millions of people watching his news and videos each week. The internet gives more information about the real world which Globalist do not want us to known. We now know that with the internet we can challenge the Globalists and beat them! So, congratulations everybody again!
This page is frequently updated with useful and important dates and events coming up that we think would be of interest to our community. We encourage you to make donations to these worthy causes, become active and start your own organization or join other groups because the goal of the Globalists is to replace Europeans worldwide in one generation. This is what is already happening in France and Germany! It's the same in the British Isles and the Republic of Ireland. We must come together worldwide collectively to fight for our rights for "We the People." The European race as you know it today will become a people with no country and no future and will eventually become a minority within one generation.
Additionally, because of inter-racial marriages, all races will disappear. The sad fact is that many people look at websites, but do not take any action. This is one of the reasons why Europeans have not built effective organizations against the globalists. Remember, if you have a child today, by the time that child is 80, there will be no majority European countries anywhere in the world if the globalists have their way. That child will be discriminated against and possibly persecuted. Life will be harder in eighty years' time than it is now!
We would like you to learn everything that is on this website and promote our ideas. Everybody worldwide, no matter what color, creed or race really needs to become active against the globalists because their goal is to break down every race and amalgamate them under one world order. To achieve this, they are inflicting a lot of pain through wars and mass immigration. Watch the following video made in South Africa, in which a woman asks for help. If we do not become united worldwide, we will all find ourselves in the same position as this woman. If we do not do something now, we will be in this position worldwide in years to come.
Updates on The Coveners League Website Articles

Updated articles have an updated date at the beginning of an article. We decided to add a date here because it would not be known until you reached the bottom of the article where a modified date is automated. Articles have been edited and some have been changed by adding or taking away to update the latest information.

---
USA Readers - Vote for Change This Election!

The election in the United States is scheduled for November 8. It is probably the most important election because the outcome of this election will either give us freedom or loss of freedom. This will affect not just the United States but have severe repercussions throughout the world. These ripples will be felt throughout the world because Hillary Clinton = more war. More conflict with Russian, China, Africa, and especially the downfall of Europe due to her push for third world "infiltrator" immigration.
Voting is not compulsory in the USA, however, it is so important to make sure your vote counts. Currently, only 7/10 residents are registered to vote! Check whether you are registered to vote on this website.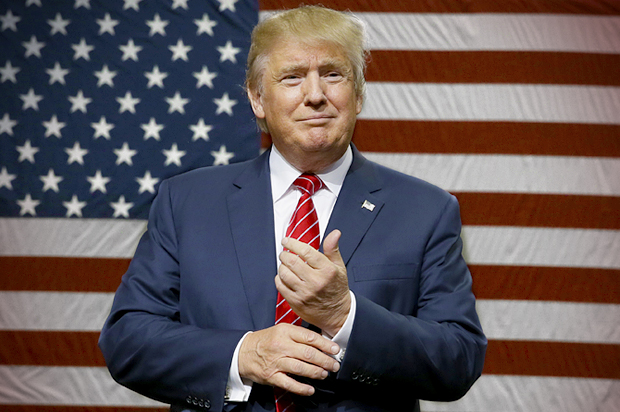 Please consider getting out and voting for Donald Trump who will make the United States great again. Don't miss out on having a voice that will shape the future. Donald Trump wants good relationships with Russia and he is for tightening immigration and will set a good example for other countries to follow. He wants to put restrictions on import tariffs to ensure that American businesses have a chance against cheap foreign imports.
Donald Trump - Make America Great Again
To see your registration deadlines click here.
---
We Are Now On Facebook!
Please come like our page, comment and say hello - we would love to hear from our readers!
---
UPDATE: Net Neutrality - Clear Victory for Internet Users in the EU!
Hundreds of thousands of Internet users banded together to keep the Internet open and free. The BEREC's final guidelines were published on 30 August 2016 and they offer some of the strongest net neutrality protections we could wish for. It's a resounding victory for net neutrality.
---

FPO Launches Presidential Campaign
A re-run of the Austrian elections is to be held in Austria on 2 October 2016. The Austrian anti-invasion Freedom Party's (FPO), Norbert Hofer is campaigning against the green-communist candidate, Alexander Van der Bellen. It is very important that everyone eligible to vote in Austria does so because if the communists get into power in Austria, it will result in more of the same: opening the borders to illegal immigrants, restrictions on free speech and putting the nation last. If the FPO gets into power, it will try to close the borders, allow free speech and put the nation first.
FPÖ Launches Presidential Campaign
---

Britain First Needs Help
Less than 24 hours after the Islamist attacks in Nice, Thursday night, 14 July 2016, "Britain First" has received notification that once again they are being dragged into the High Court by Luton police. On Monday, 15 August 2016, they will be fighting for their right to exist and to carry out legal activities as a registered political party.
EU VIDEO: Paul Golding explains the bankrupt Eurozone


---

Expedition America 2016
Draken Harald Harfagre
A crew sailing the world's largest Viking ship from Norway to America has now arrived in St Anthony, Newfoundland! Draken has crossed the North Atlantic Ocean!
Dragon Harald Fairhair. The construction of a Viking Dragon Ship
Dragon ships were large longships that had carved heads of dragons and other magical beings mounted on their bow. This video shows some glances from the construction of such a ship: Dragon Harald Fairhair.
Sailing from Greenland to Newfoundland
Facing Icebergs, waves and all kinds of weather, Draken left Greenland, 27 May 2016, heading out on her last leg of the crossing of the North Atlantic Ocean.
---

SAFRP
THIS IS THE FATE OF EVERY SINGLE WHITE PERSON ON THIS EARTH IF WE DON'T STAND UP AND FIGHT. THE TIME IS NOW!
White Genocide in South Africa

What you see in South Africa now, is what is going to happen in the United States and Australia in 15 to 20 years.
It is doubtful whether the Boers in South Africa have a future. Land should have been allocated to white South Africans prior to independence to avoid this happening. There was no forward planning.
---
Coveners League has many articles, here is a small sample, please check them out.

Teach White Europeans About Their Ice Age Heritage
White European Racial Pride. What Race Are You ?
White History, Music, Wars, Dances and Film Archives
Whites Fight Back Against Racism & Bigotry
European Birth Rate Statistics. Update 2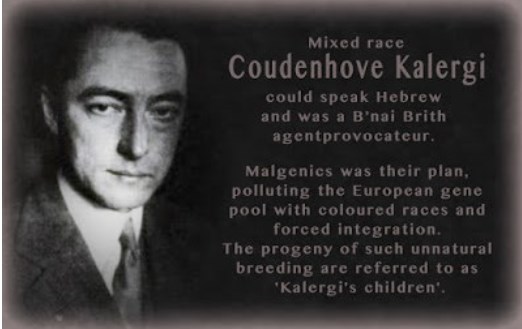 The Coudenhove-Kalergi plan - To Genocide Indigenous Europeans in Europe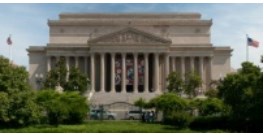 Europe & Middle Eastern Wildlife. Update 2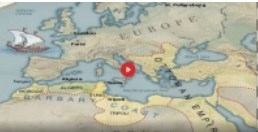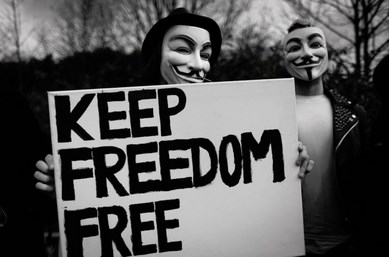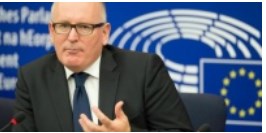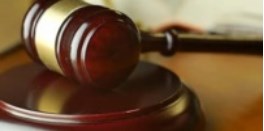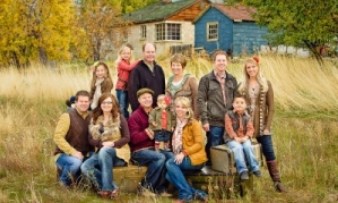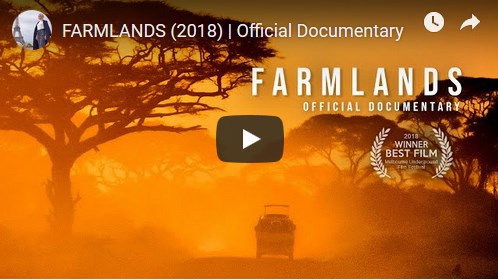 Lauren Southern on South Africa: FARMLANDS (Are Whites History?)
Lauren Southern on South Africa: FARMLANDS (Are Whites History?)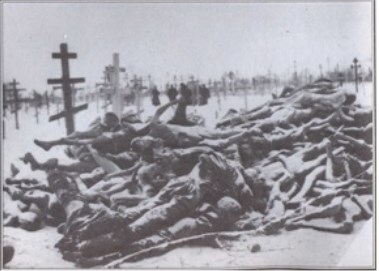 Media Ownership: The Illusion of Choice
White Organizations: European Community Based Organizations
Citizens Initiative Referendas ( CIR ) in Switzerland