Europe's image as a "progressive paradise" is fading away as a growing number reject globalism
Protesters gathered in London to demand the release of English Defense League co-founder Tommy Robinson.
The Globalist mainstream media blackout about Tommy Robinson arrest. Some say the judge acted illegally, because the following video shows the judge looking at Tommy from window before the police arrest him, and then sentenced him. He acted as his own witness. Someone got a picture of it so they have proof of all of his illegal activity.
The Stream That Got Tommy Robinson Arrested - Muslim Grooming Gang Court Trial
I Won't Be Around For Much Longer.
Ex British police officer. Reaction to Tommy Robinson arrest in Leeds. 25-5-18.
Alex Jones talks with Pastor Rodney Howard-Browne about South Africa's white genocide.

Putin, Netanyahu and Vucic join Immortal Regiment march in Moscow Subscribe to Russia Insight
RECORD! Putin Marches With 1 MILLION Russians At Immortal Regiment March In Moscow For Victory Day
Tim Collins | Daily Mail - May 4, 2018
Medieval Tapestries Evidence A Hidden Planet…
London march for free speech in May 2018
Day For Freedom- Tommy Robinson, Milo, Gavin McInnes & More LIVE from London!
OurTakeDown of CNN - Civil Suit YOU can join! Learn more
Congratulations everybody for campaigning to have elected Donald Trump as President of the United States, and this was only achieved by people working together through organizations and the internet which have given, "We the People" the chance to challenge the Globalist Establishment, and if we keep doing this, we can make major changes in the future for all people in the United States and worldwide. We were successful with Brexit with getting Britain out of the Common Market, so we have a long way to go to fully gain our freedoms from the Globalist rule.
There are many organization and websites campaigning for Donald Trump, one of the main one's we like to follow is Alex Jones Info Wars who has millions of people watching his news and videos each week. The internet gives more information about the real world which Globalist do not want us to known. We now know that with the internet we can challenge the Globalists and beat them! So, congratulations everybody again!
This page is frequently updated with useful and important dates and events coming up that we think would be of interest to our community. We encourage you to make donations to these worthy causes, become active and start your own organization or join other groups because the goal of the Globalists is to replace Europeans worldwide in one generation. This is what is already happening in France and Germany! It's the same in the British Isles and the Republic of Ireland. We must come together worldwide collectively to fight for our rights for "We the People." The European race as you know it today will become a people with no country and no future and will eventually become a minority within one generation.
Additionally, because of inter-racial marriages, all races will disappear. The sad fact is that many people look at websites, but do not take any action. This is one of the reasons why Europeans have not built effective organizations against the globalists. Remember, if you have a child today, by the time that child is 80, there will be no majority European countries anywhere in the world if the globalists have their way. That child will be discriminated against and possibly persecuted. Life will be harder in eighty years' time than it is now!
We would like you to learn everything that is on this website and promote our ideas. Everybody worldwide, no matter what color, creed or race really needs to become active against the globalists because their goal is to break down every race and amalgamate them under one world order. To achieve this, they are inflicting a lot of pain through wars and mass immigration. Watch the following video made in South Africa, in which a woman asks for help. If we do not become united worldwide, we will all find ourselves in the same position as this woman. If we do not do something now, we will be in this position worldwide in years to come.
Updates on The Coveners League Website Articles

Updated articles have an updated date at the beginning of an article. We decided to add a date here because it would not be known until you reached the bottom of the article where a modified date is automated. Articles have been edited and some have been changed by adding or taking away to update the latest information.

---
USA Readers - Vote for Change This Election!

The election in the United States is scheduled for November 8. It is probably the most important election because the outcome of this election will either give us freedom or loss of freedom. This will affect not just the United States but have severe repercussions throughout the world. These ripples will be felt throughout the world because Hillary Clinton = more war. More conflict with Russian, China, Africa, and especially the downfall of Europe due to her push for third world "infiltrator" immigration.
Voting is not compulsory in the USA, however, it is so important to make sure your vote counts. Currently, only 7/10 residents are registered to vote! Check whether you are registered to vote on this website.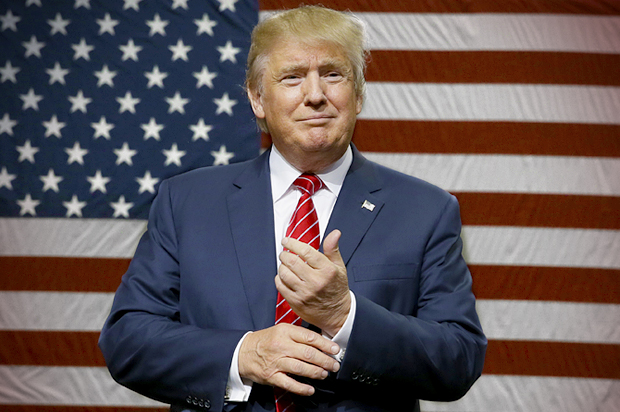 Please consider getting out and voting for Donald Trump who will make the United States great again. Don't miss out on having a voice that will shape the future. Donald Trump wants good relationships with Russia and he is for tightening immigration and will set a good example for other countries to follow. He wants to put restrictions on import tariffs to ensure that American businesses have a chance against cheap foreign imports.
Donald Trump - Make America Great Again
To see your registration deadlines click here.
---
We Are Now On Facebook!
Please come like our page, comment and say hello - we would love to hear from our readers!
---
UPDATE: Net Neutrality - Clear Victory for Internet Users in the EU!
Hundreds of thousands of Internet users banded together to keep the Internet open and free. The BEREC's final guidelines were published on 30 August 2016 and they offer some of the strongest net neutrality protections we could wish for. It's a resounding victory for net neutrality.
---

FPO Launches Presidential Campaign
A re-run of the Austrian elections is to be held in Austria on 2 October 2016. The Austrian anti-invasion Freedom Party's (FPO), Norbert Hofer is campaigning against the green-communist candidate, Alexander Van der Bellen. It is very important that everyone eligible to vote in Austria does so because if the communists get into power in Austria, it will result in more of the same: opening the borders to illegal immigrants, restrictions on free speech and putting the nation last. If the FPO gets into power, it will try to close the borders, allow free speech and put the nation first.
FPÖ Launches Presidential Campaign
---

Britain First Needs Help
Less than 24 hours after the Islamist attacks in Nice, Thursday night, 14 July 2016, "Britain First" has received notification that once again they are being dragged into the High Court by Luton police. On Monday, 15 August 2016, they will be fighting for their right to exist and to carry out legal activities as a registered political party.
EU VIDEO: Paul Golding explains the bankrupt Eurozone


---

Expedition America 2016
Draken Harald Harfagre
A crew sailing the world's largest Viking ship from Norway to America has now arrived in St Anthony, Newfoundland! Draken has crossed the North Atlantic Ocean!
Dragon Harald Fairhair. The construction of a Viking Dragon Ship
Dragon ships were large longships that had carved heads of dragons and other magical beings mounted on their bow. This video shows some glances from the construction of such a ship: Dragon Harald Fairhair.
Sailing from Greenland to Newfoundland
Facing Icebergs, waves and all kinds of weather, Draken left Greenland, 27 May 2016, heading out on her last leg of the crossing of the North Atlantic Ocean.
---

SAFRP
THIS IS THE FATE OF EVERY SINGLE WHITE PERSON ON THIS EARTH IF WE DON'T STAND UP AND FIGHT. THE TIME IS NOW!
White Genocide in South Africa

What you see in South Africa now, is what is going to happen in the United States and Australia in 15 to 20 years.
It is doubtful whether the Boers in South Africa have a future. Land should have been allocated to white South Africans prior to independence to avoid this happening. There was no forward planning.
---